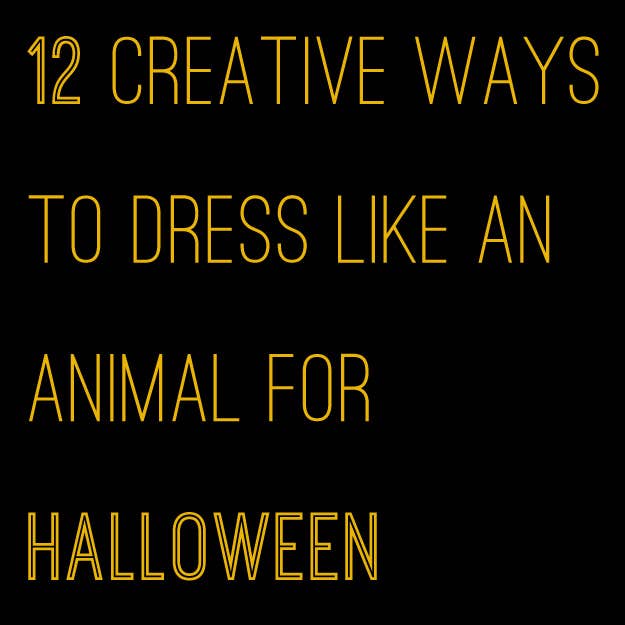 1.
Turn an old umbrella into something delightfully batty!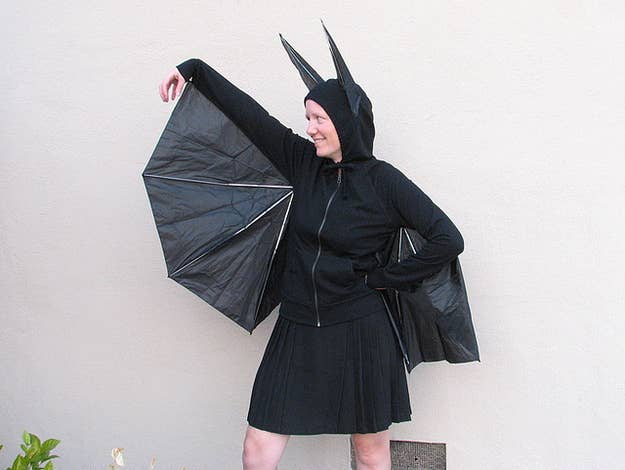 2.
Turn a cardboard box into a croc. (And not the shoes!)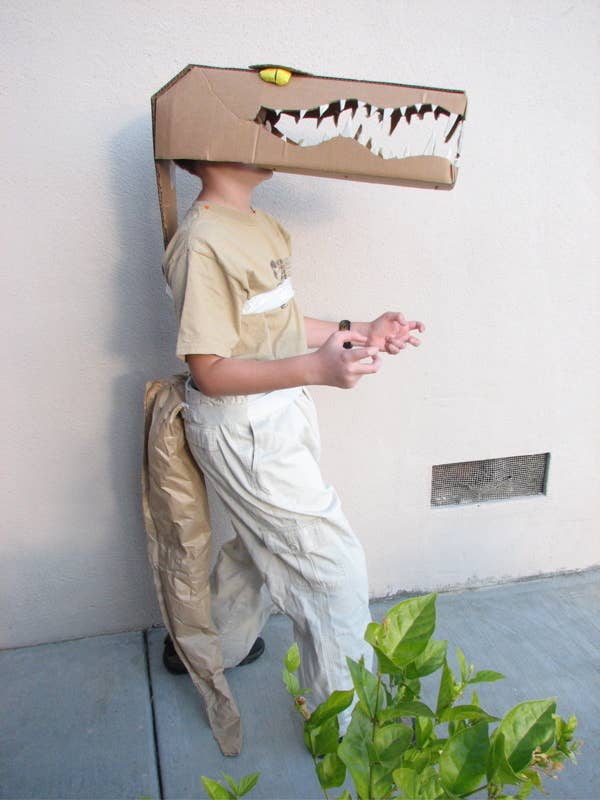 3.
If you've got a clear umbrella, be a jellyfish!
4.
What does the fox say? ("Recycle your cardboard!")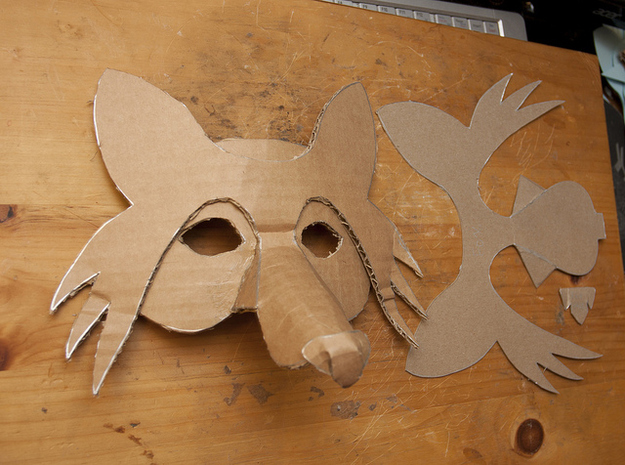 5.
Want to be an owl? Hedwig, perhaps? Get creative with some felt!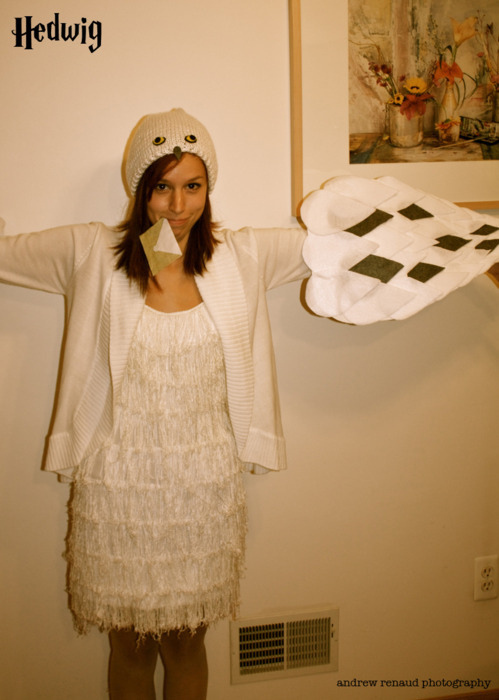 6.
Hoodies can be turned into excellent dinosaur costumes.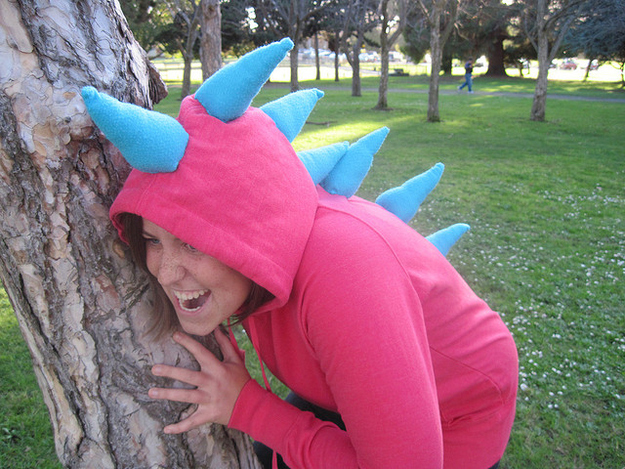 7.
Got a paper bag "lion" around? You can be a lion!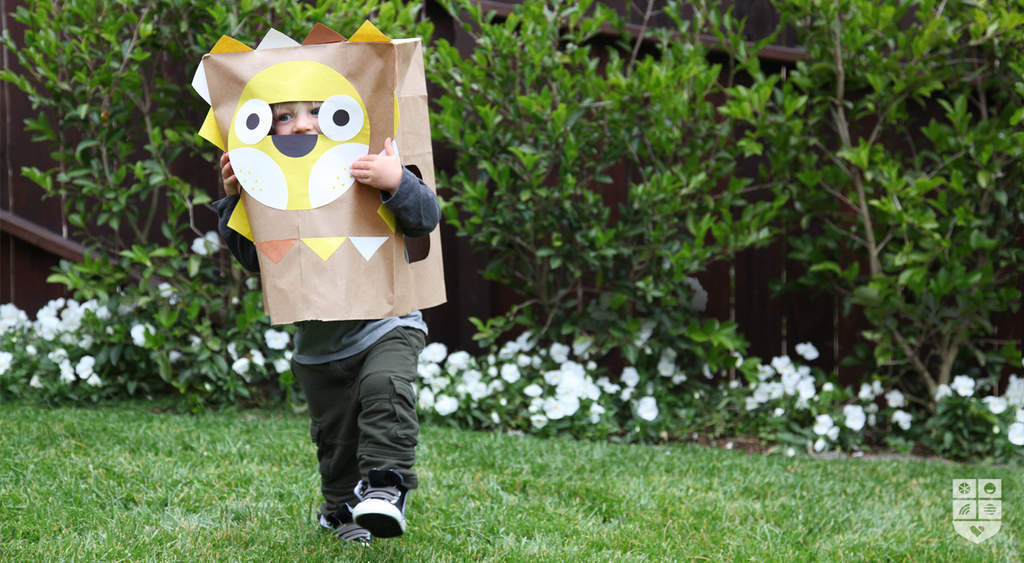 8.
Cut out some cardboard and spray paint it silver, and you can be a hammerhead shark!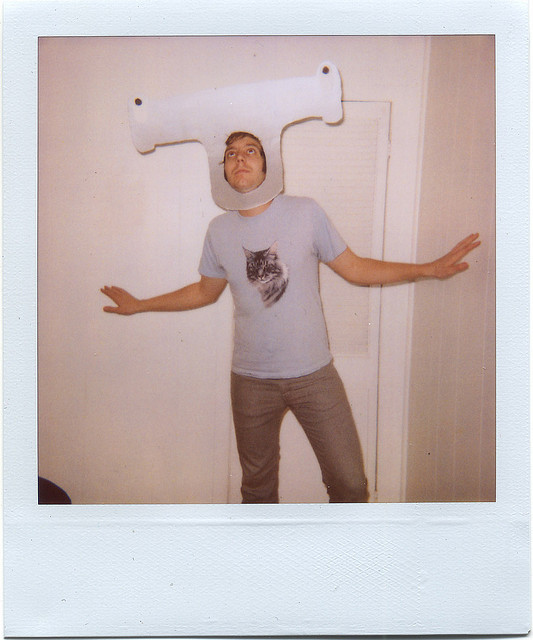 9.
If you have clothespins lying around, you could easily be a hedgehog!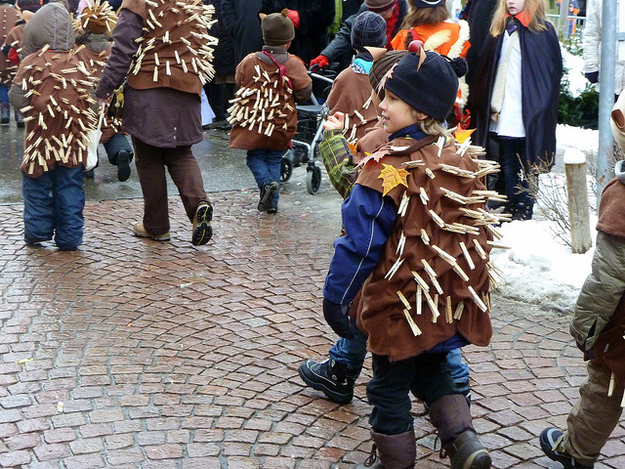 11.
Got a knack for knitting and an extra pillow? A pig is what you can be!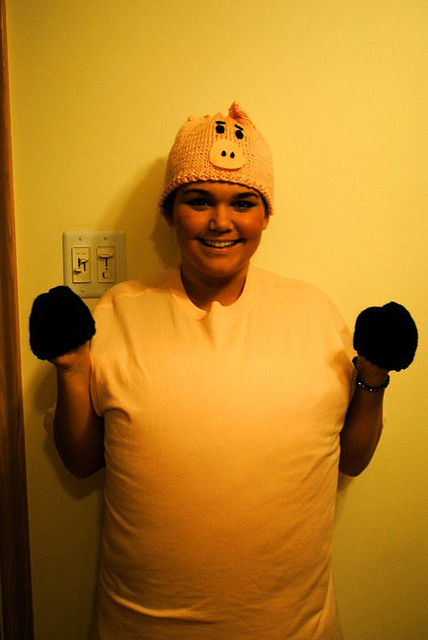 12.
If you want to try a group costume, try being a camel!