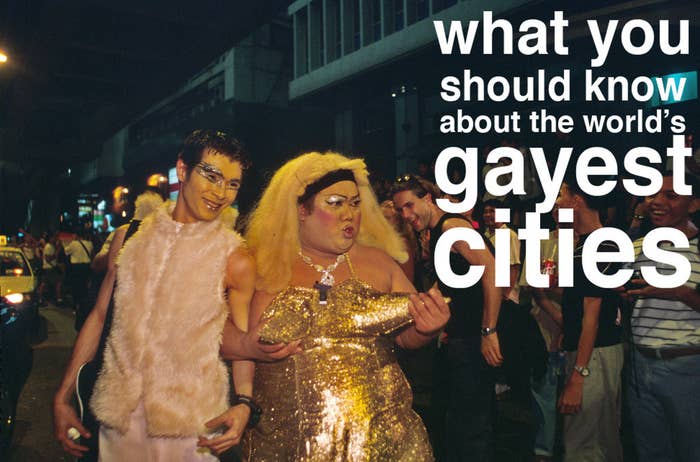 BERLIN is a city of LGBT firsts. It was widely considered the gay capital of Europe in the 1920s — and for good reason. One of the world's first gay neighborhoods was located in Schöneberg, Berlin; it was (and still is) filled with gay and lesbian bars, and was home to gay luminaries such as Marlene Dietrich.
Gay art salons, gay films, gay musicians, gay bars... Even in a city where homosexuality was technically illegal, very tolerant policing policies allowed Berlin's LGBT culture to flourish in the '20s. The über-liberal, sophisticated, and debaucherous city inspired now-legendary stories, musicals, and movies, such as the popular Cabaret.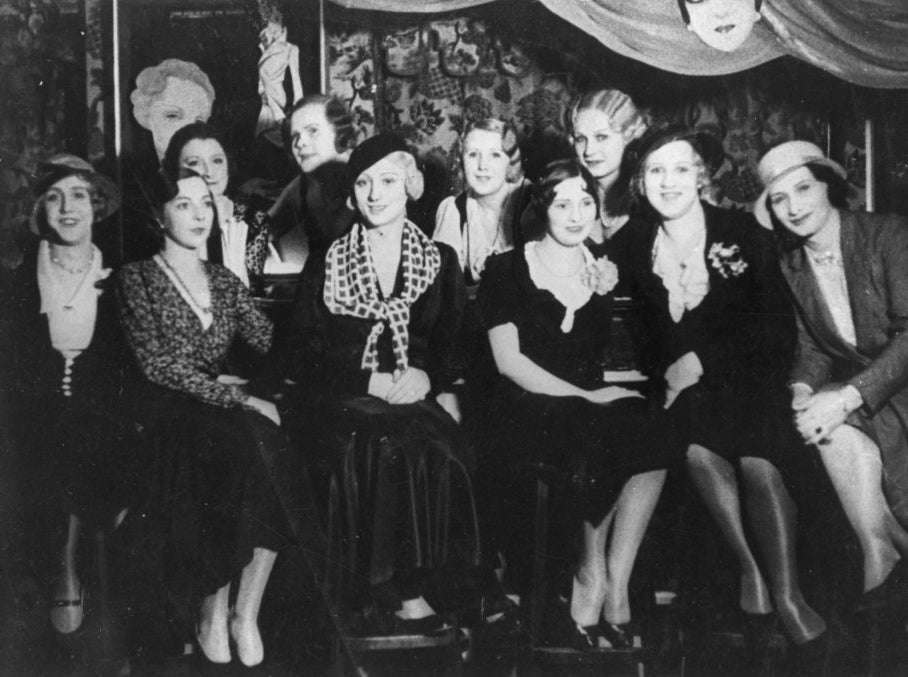 But even before the cabaret and Bauhaus scenes took the city by storm, Berlin was setting the standard for LGBT culture. 1896 saw the publication of the world's first gay magazine, Der Eigene, and the Scientific-Humanitarian Committee (an arm of the Institute for Sexual Sciences that focused on LGBT rights and legal protection) was founded in 1897.
Of course, by 1933, fascism had put an end to gay life in Berlin.
But by the late '60s, homosexuality was no longer deemed illegal. Gay action forces and organizations, gay museums, and, yes, gay bars, were back. Today, Schöneberg still holds strong as an LGBT mecca. You'll find blocks upon blocks along Fuggerstraße or Motzstraße brimming with gay bars, clubs, hotels, and more. And more recently, gay bars are popping up in the gay-friendly district of Friedrichshain.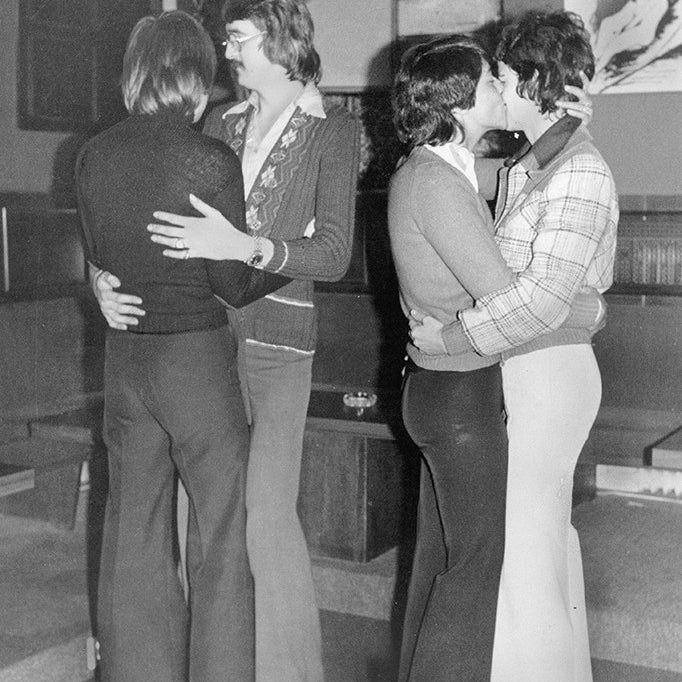 As far as LGBT rights go, TURKEY is a bit of a marvel. Homosexual conduct was decriminalized in the Ottoman Empire starting in 1858 and has been legal in modern Turkey since it was founded in 1923. Transgender individuals have been able to legally undergo sexual reassignment since 1988, and LGBT people have had the right to seek asylum in Turkey under the Geneva Convention since 1951. However, there are no legal protections for the LGBT community, and the same legal protections available to opposite-sex couples are not available to same-sex couples. Harassment and discrimination are not uncommon in Turkey.
More interesting still: In 1999, Demet Demir, a leading voice of the LGBT community, successfully became the first transgender candidate for the local council elections in Istanbul.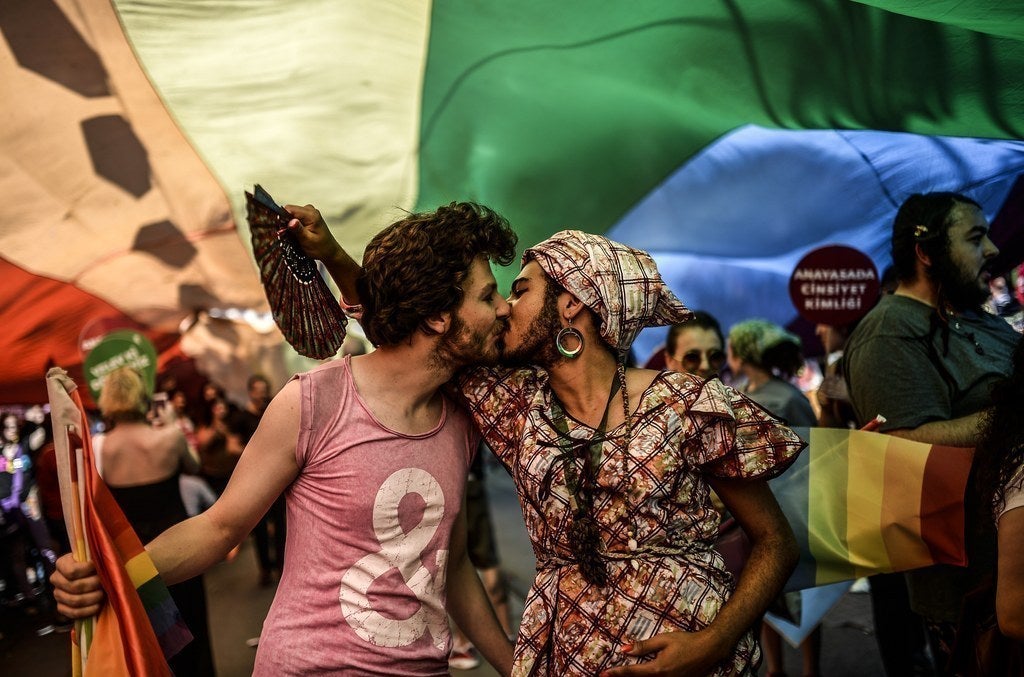 Istanbul's LGBT pride parade in 2014.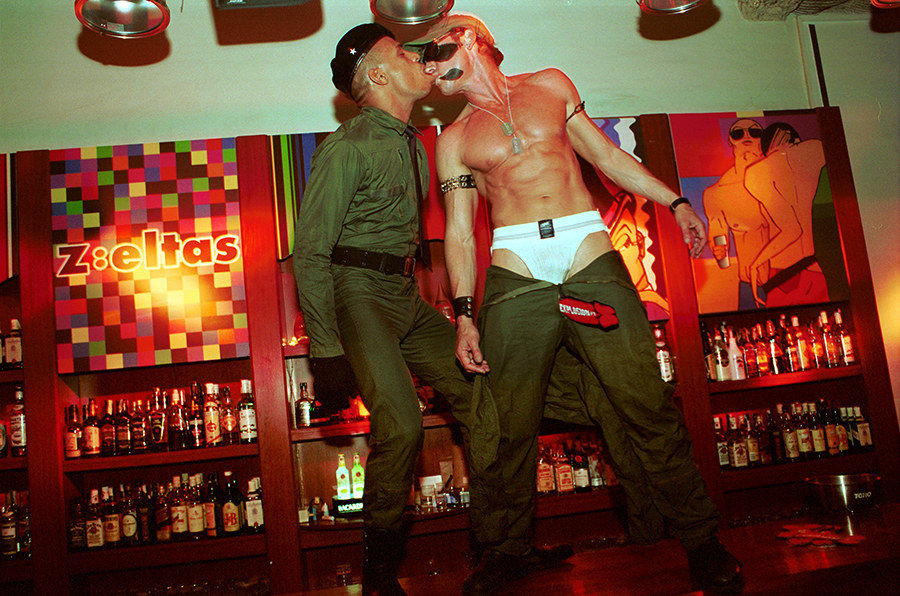 More modern history saw a shift. Franco came down hard on homosexuality, and starting in 1954, gay men were even sent to special prisons. Nevertheless, the '60s came, and especially tolerant cities like BARCELONA seemed above the law. By the time Franco died, LGBT communities began to develop a prominent place in Barcelona's subculture (especially in Sitges), strengthened by the gay rights movement that was happening around Europe.
Today, Post-Visgothic-Inquisition-Franco Spain is one of the most vibrant LGBT destinations on Earth. It's been said, even, that it has more places that could be labeled "straight friendly" than "gay friendly," since gay life is such a major part of the city. Eixample (or Gayxample to the locals) is home to some of the most popular gay establishments; Sitges, an old fishing village that's home to some very, very gay beaches, is just a 30-minute train ride away; and The Legend Party touts a girls-only policy that has become, well, legendary.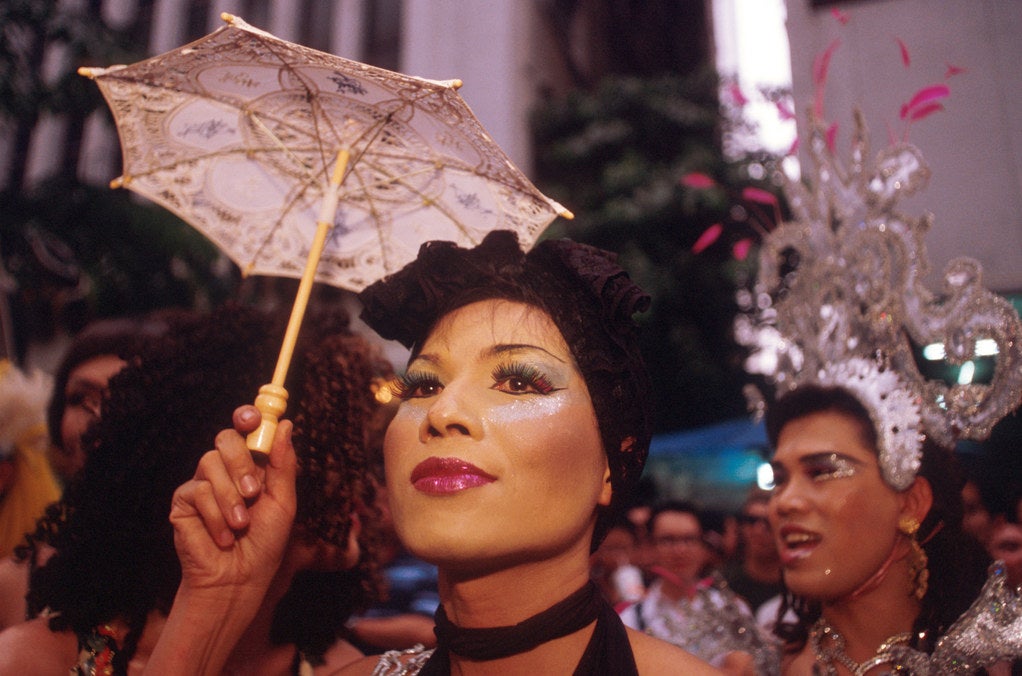 While the level of tolerance is certainly a draw, people from around the world come to Bangkok for the nightlife, from circuit parties to the very popular ladyboy bars. The gay hub is Silom. Places like G Bangkok serve up "guys on display" (in fact, that used to be this club's name) and drag shows that don't start until 5 a.m. Sofitel So Bangkok is home to some pretty infamous international pool parties, and DJ Station is the best place to dance.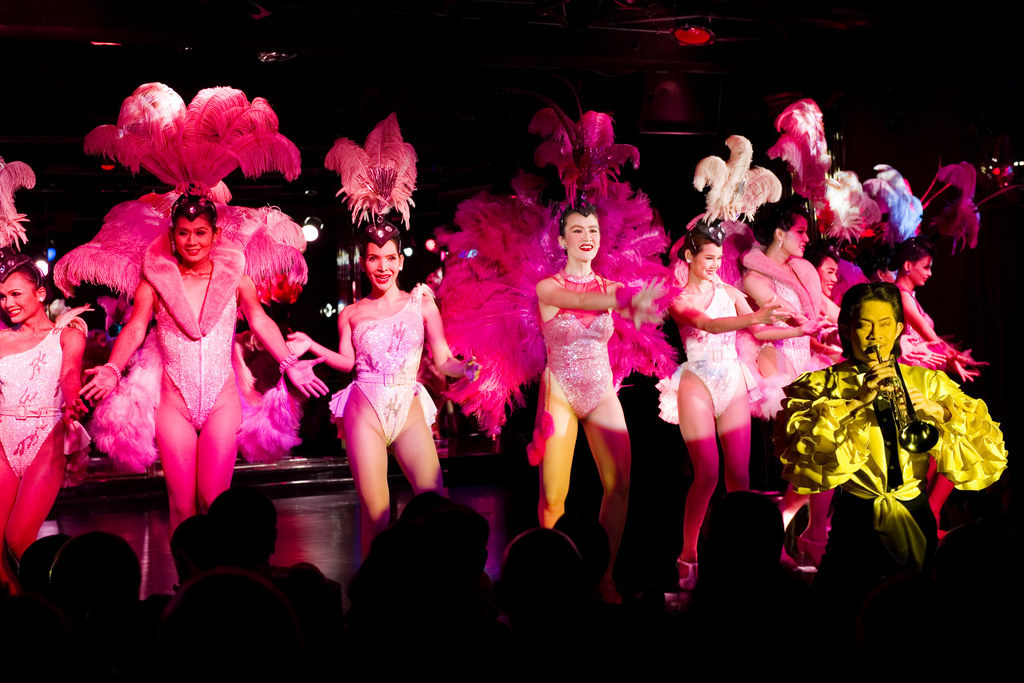 From the private lesbian salons of the 18th century to the very public lesbian bars of the 19th century that were "discreet, not secret," the cultural fibers of PARIS are undeniably queer. The city has an interesting legal history with lesbianism as well: While gay men were severely punished by the police and the courts, no laws were in place that condemned female homosexuality. Instead, a woman who made no secret about her sexuality was most likely to end up in a mental institution, most often at the hand of her husband.
While French authorities of the 18th and 19th centuries often turned a blind eye to lesbian meeting places, it was, in fact, a crime to write about lesbian sexual relations, as they feared the great deal of visibility it gave to the lesbian community.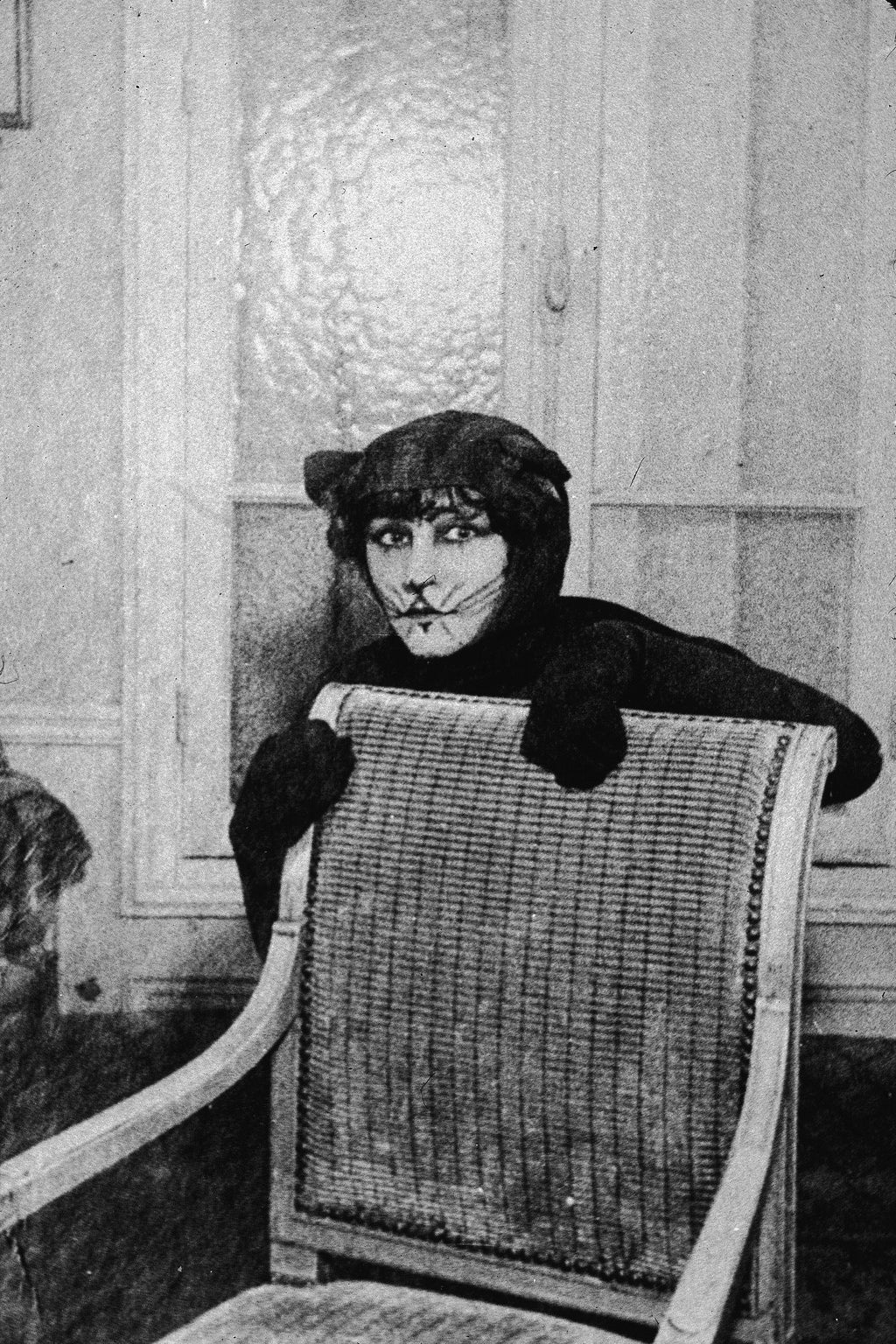 Indeed, it is the early 20th century that is to this day considered the golden age of lesbianism in Paris. Although the days of tuxedoed women and their flashy, gown-clad counterparts may be gone, good lesbian bars are still easy to find in the city's most notable gay district, Le Marais. Le Champmeslé is Paris's oldest lesbian bar, and Le 3W Kafé has beautiful women and good music. It should be noted, though, that lesbian bars are the minority here. Like most of the world's gay districts, a good number of the establishments here are catered to gay men.
Sort of makes you miss the early 1900s, doesn't it?