Green Sauce Shrimp Pasta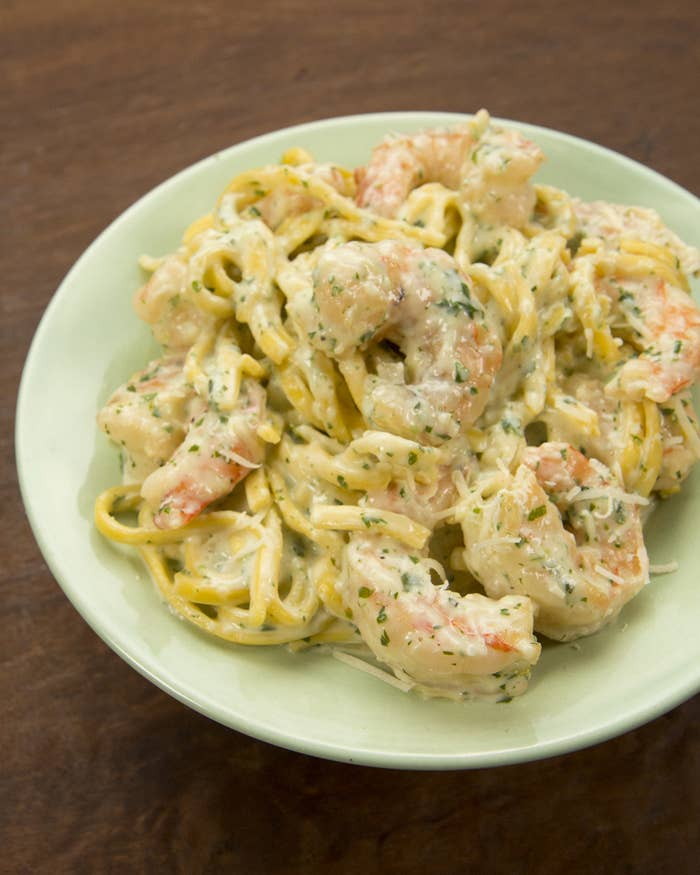 INGREDIENTS
4 tablespoons butter
1 tablespoon thyme
1 tablespoon rosemary
10 ounces shrimp, peeled and deveined
13 tablespoons flour
25 ounces warm milk
½ onion, chopped
1 cup parsley
½ cup green onions
Salt, to taste
Pepper, to taste
1 teaspoon nutmeg
½ lime, squeezed
10 ounces cooked pasta
PREPARATION
1. In a large pan, add the butter, thyme, and rosemary. Stir.
2. Add the shrimp and cook for 3 minutes. Take them out of the pan and set aside.
3. Sprinkle the flour and mix until it becomes slightly brown.
4. Pour the warm milk slowly while mixing.
5. Add the chopped onion, salt, pepper, and nutmeg. Cook for 5 minutes.
6. Add the fresh parsley and green onions. Blend everything with a mixer.
7. Cook until the sauce is bubbling, then turn off the heat. Add the lime juice and the shrimp.
8. Add the pasta and serve right away.
9. Enjoy!