That's right. KITTENS!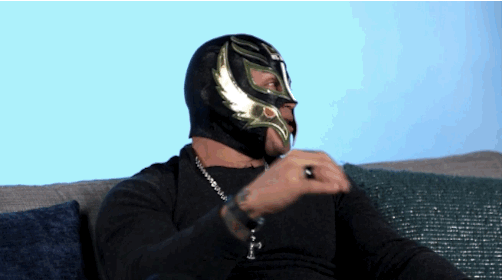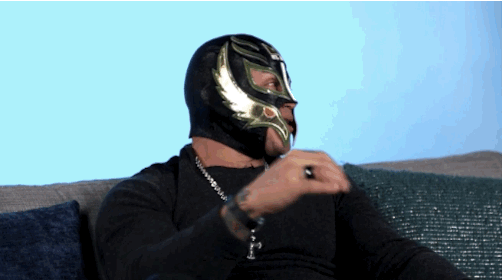 Yup...just Rey Mysterio just hanging out with some kittens.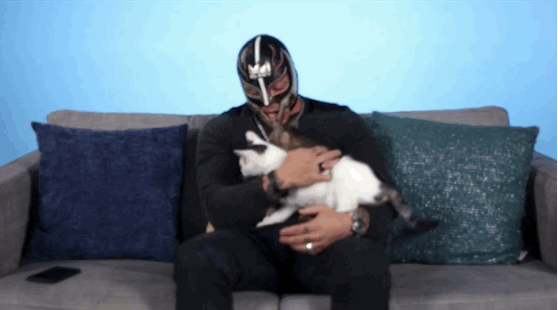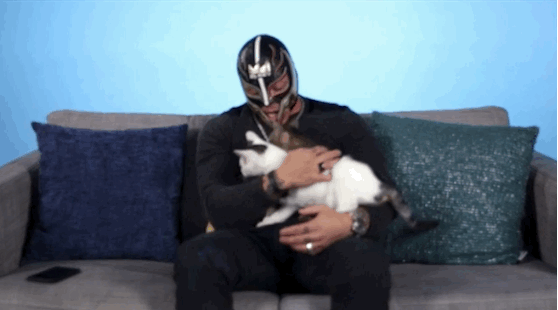 BOOYAKA!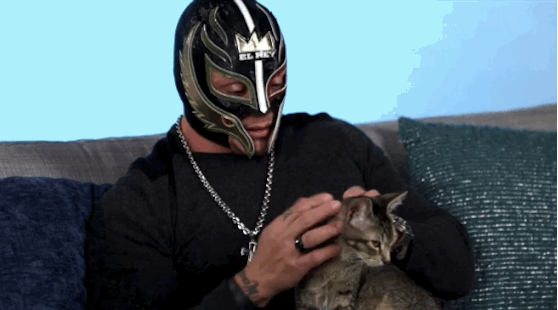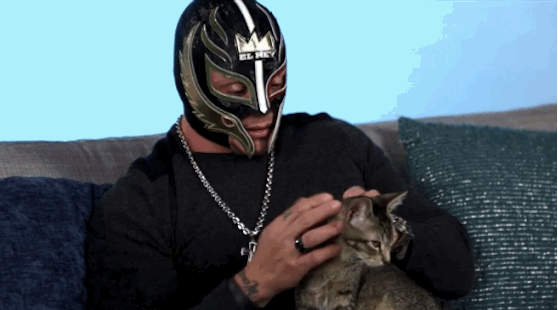 At one point, the cats ran away from him, probably because of his intimidating luchador mask.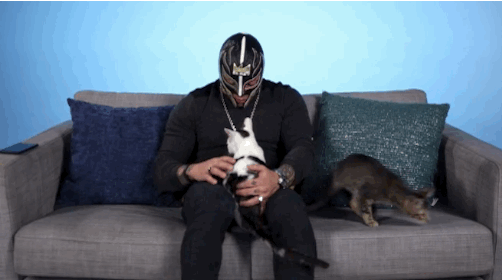 So, Rey did the unthinkable: HE TOOK OFF HIS MASK.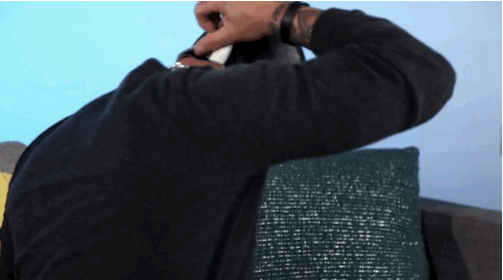 But, by showing his true self, he actually managed to calm the kittens down.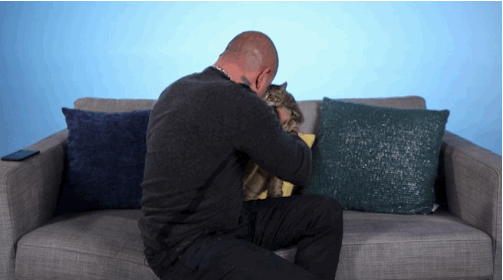 And delivered this oddly profound and adorable moment: