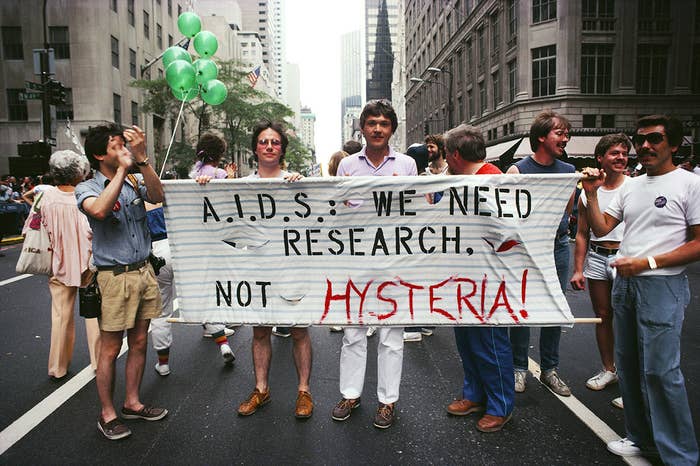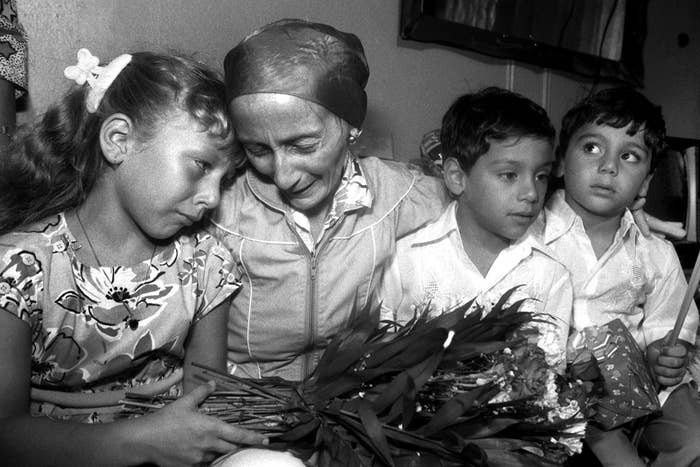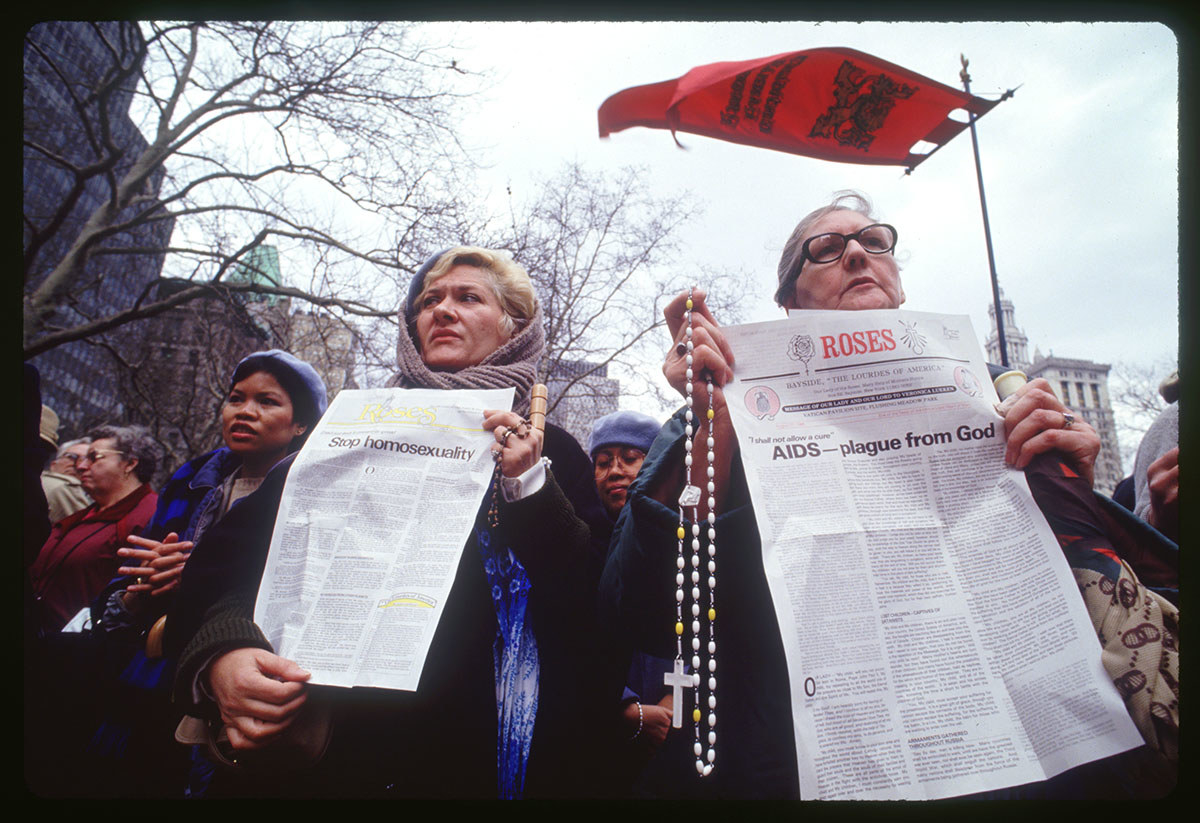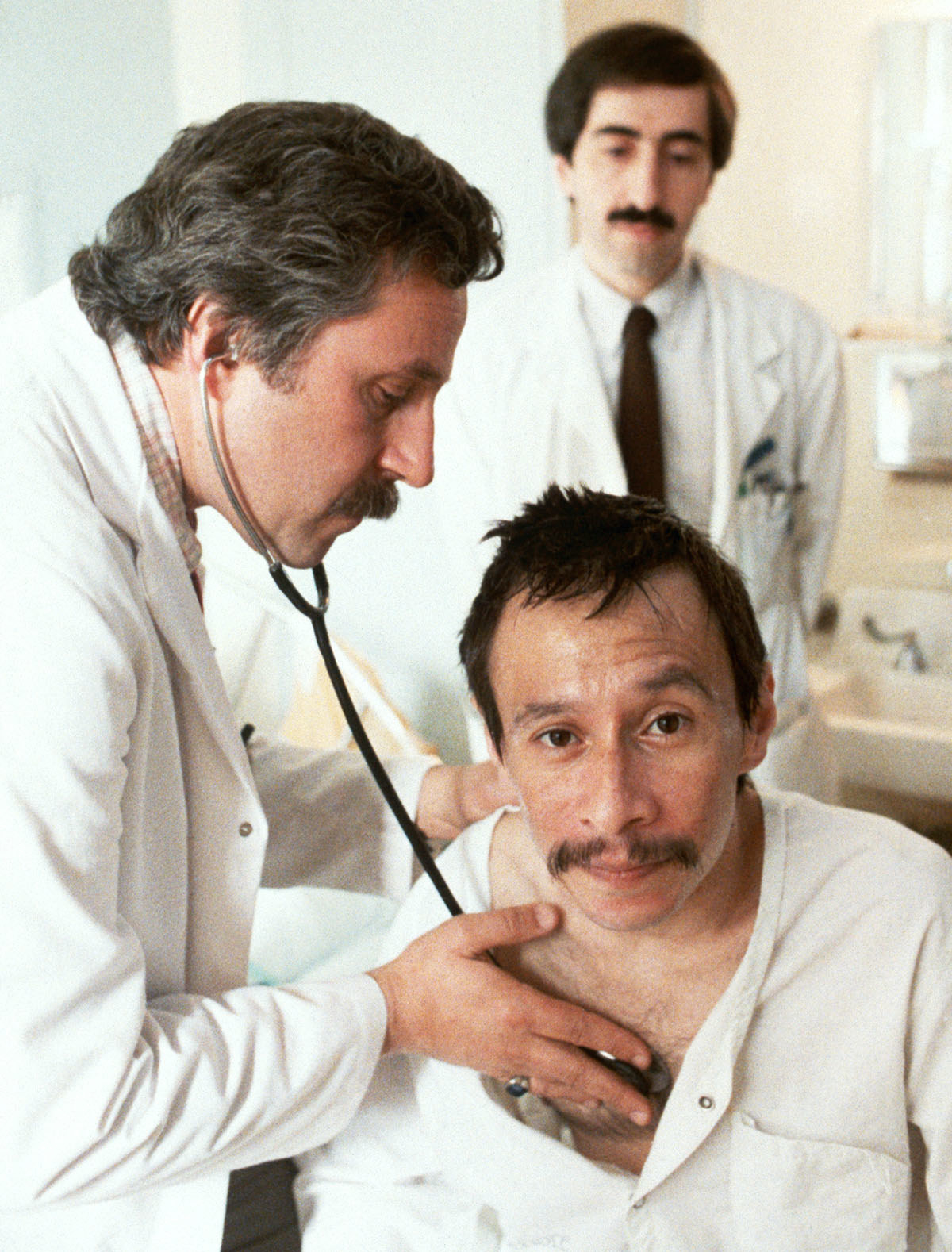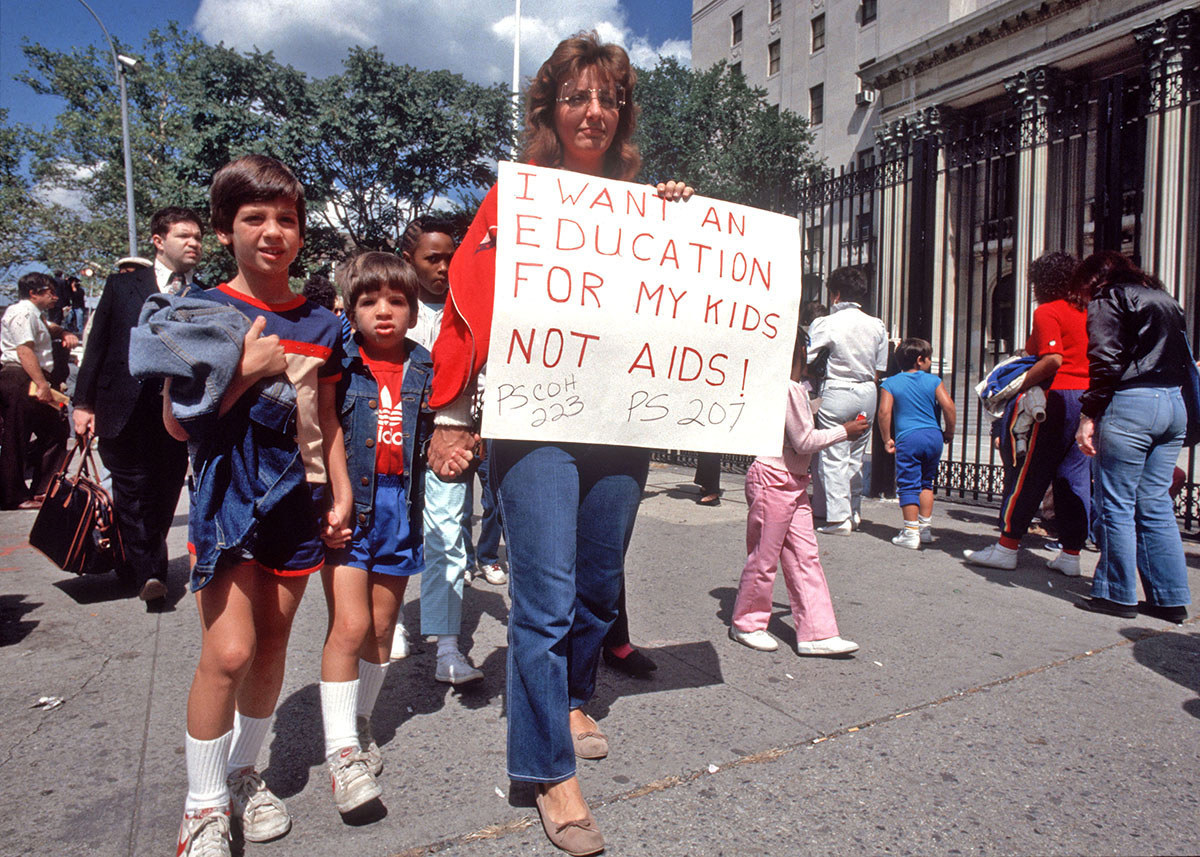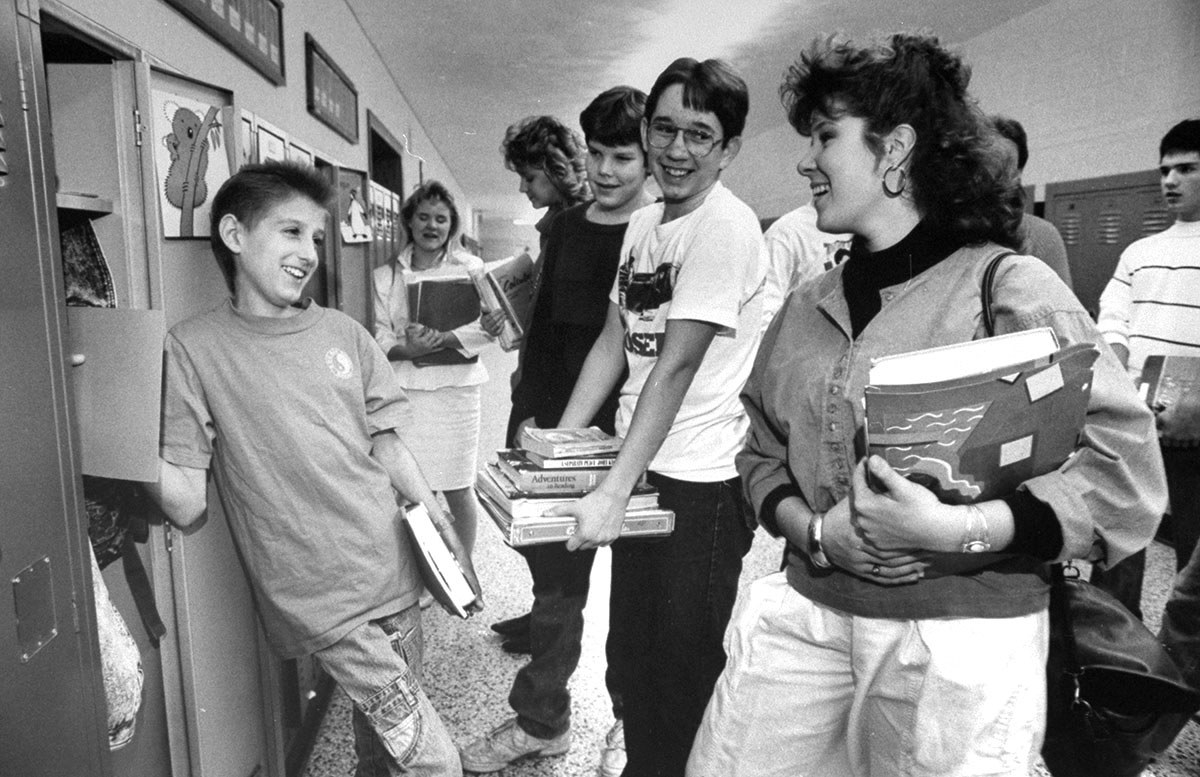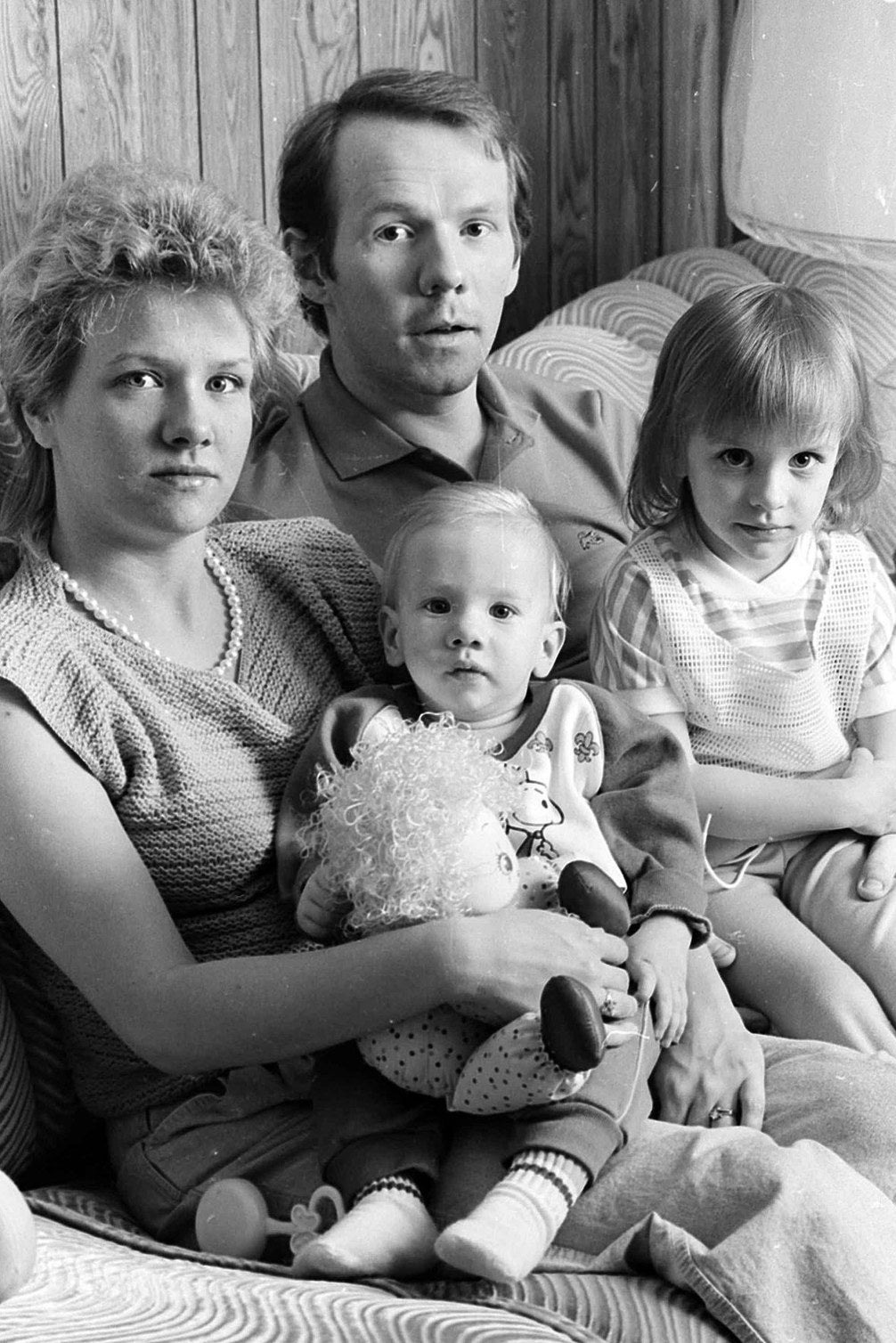 Patrick and Lauren Burk (left) pose with their children, Dwight, 1, and Nicole, 4, in their trailer home in Cresson, Pennsylvania. Patrick, 27, contracted HIV through blood transfusions he took because of his hemophilia. He transmitted the virus to his wife, who then passed it on to their son, who was born with HIV. Debbie (right), a Child Care Technician at the Farano Center in Albany, New York, plays with a child with AIDS.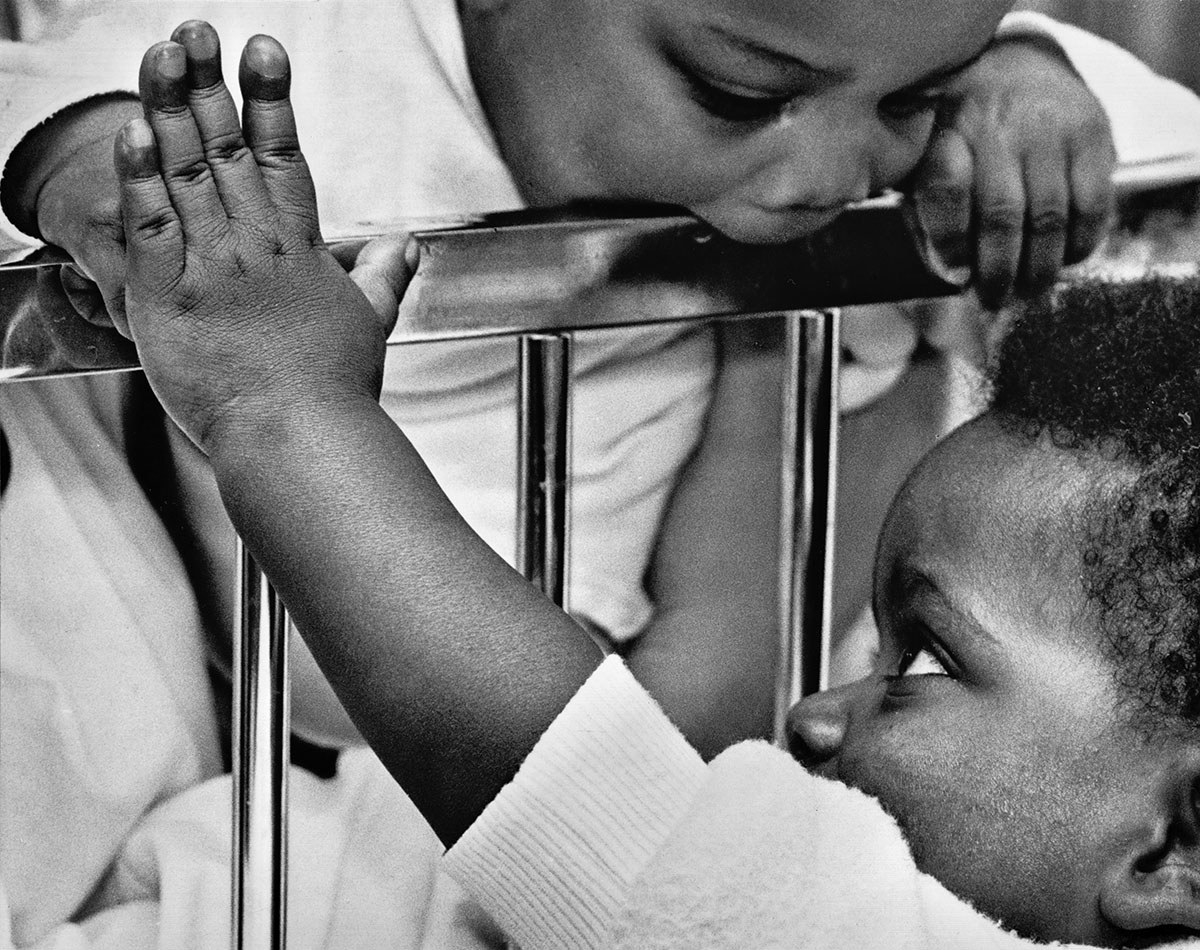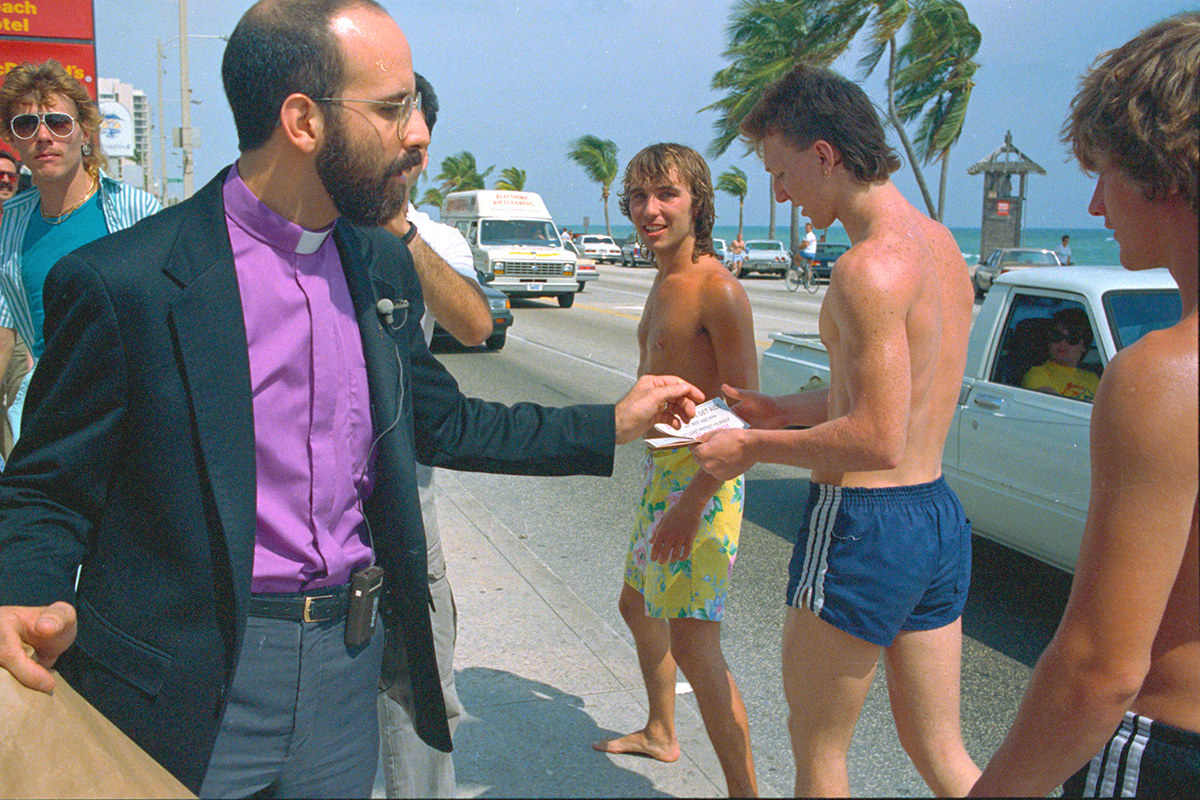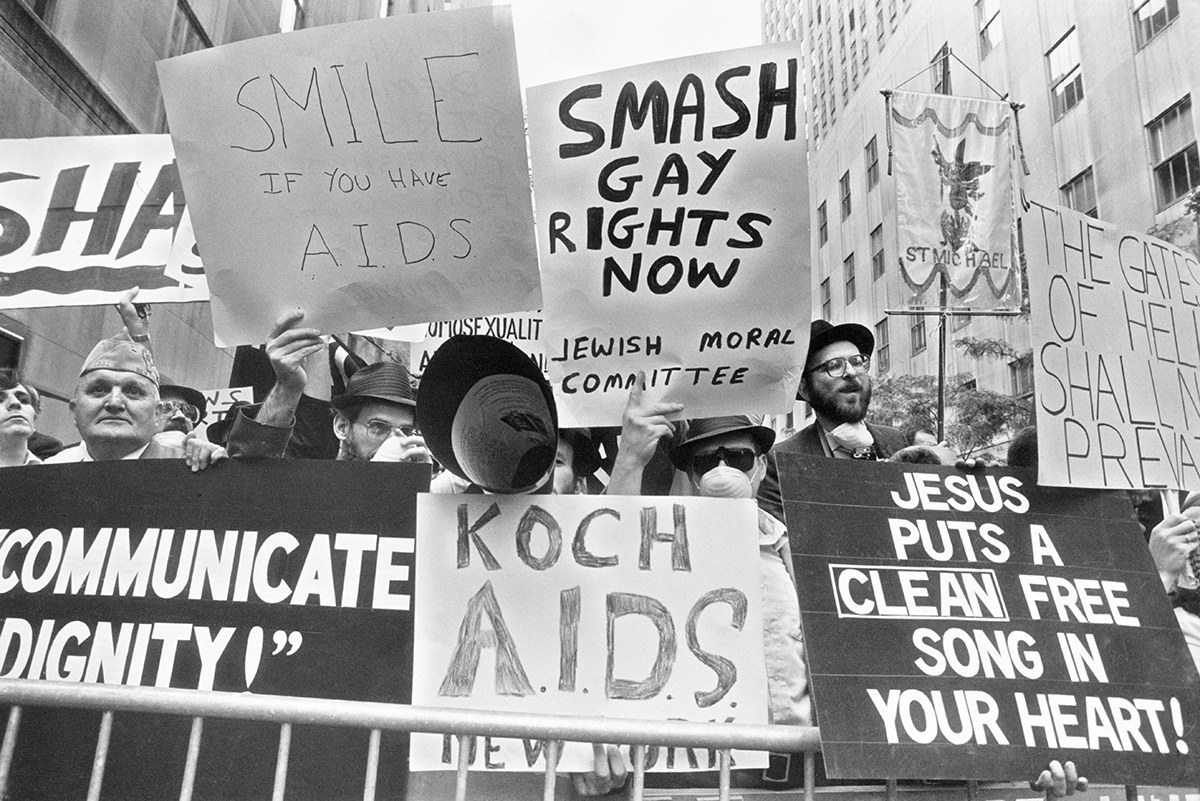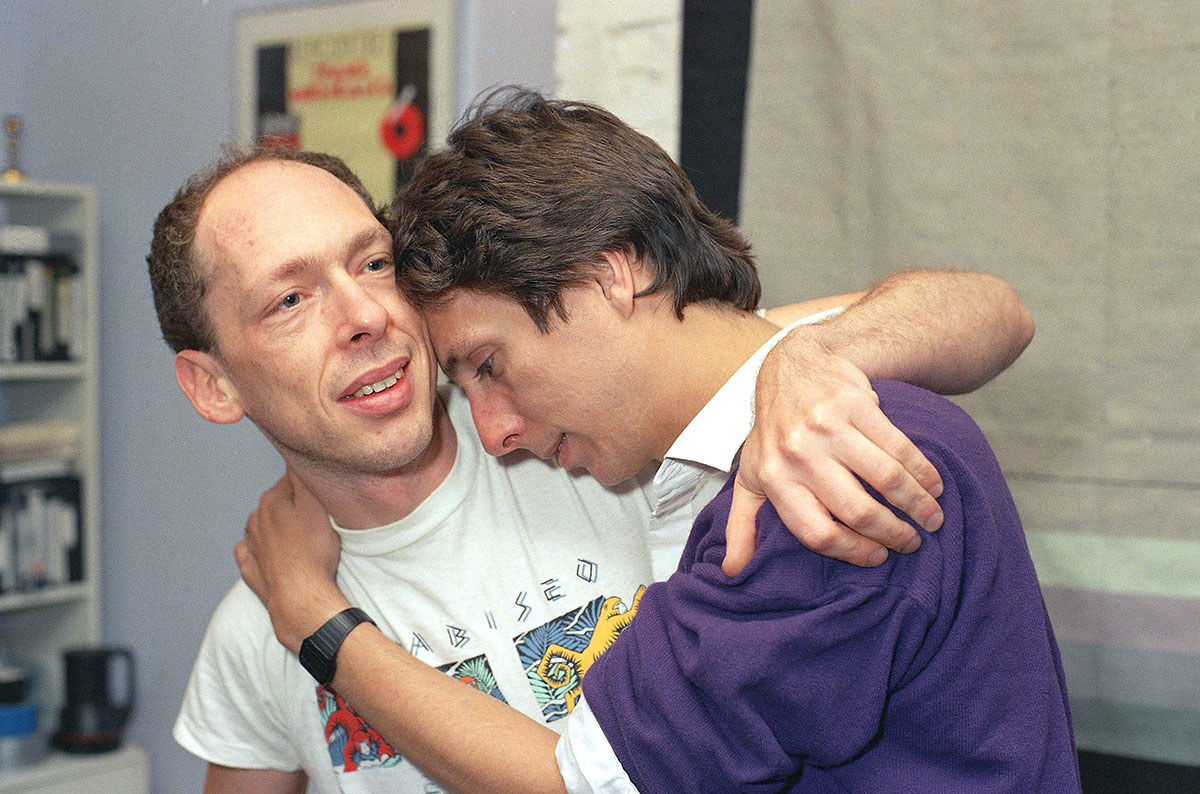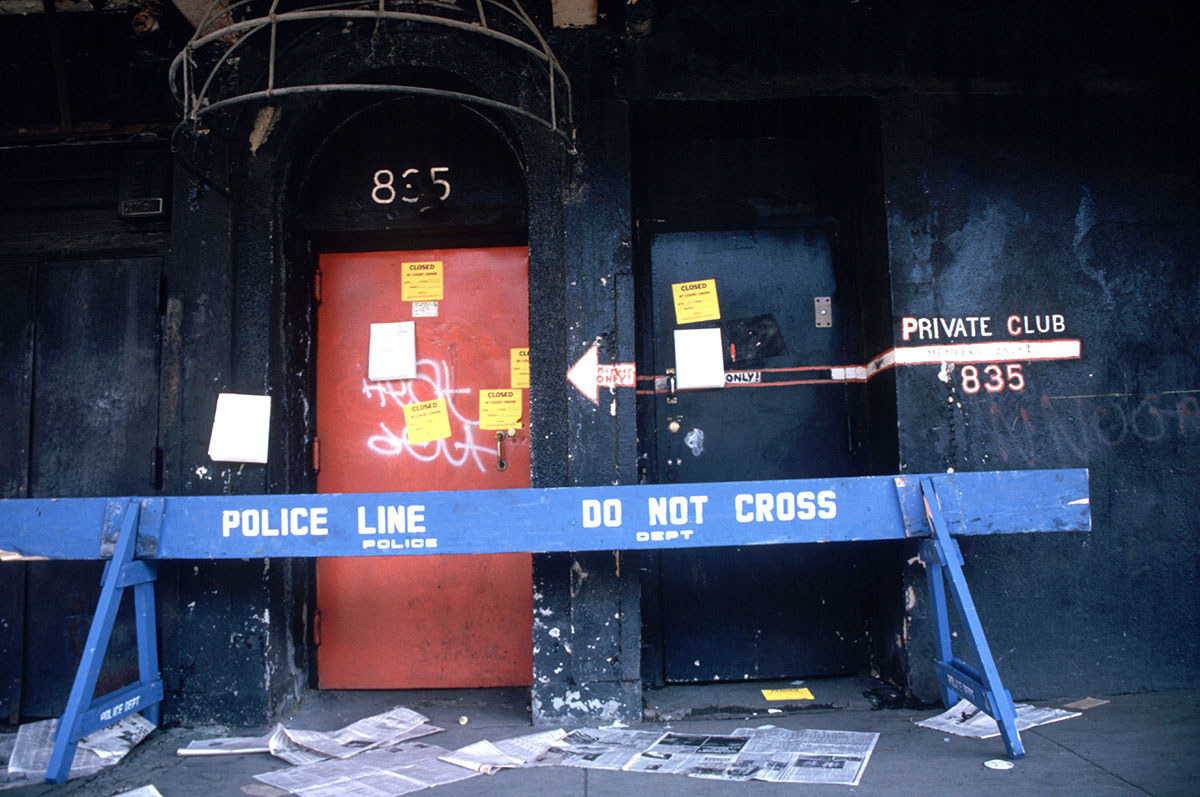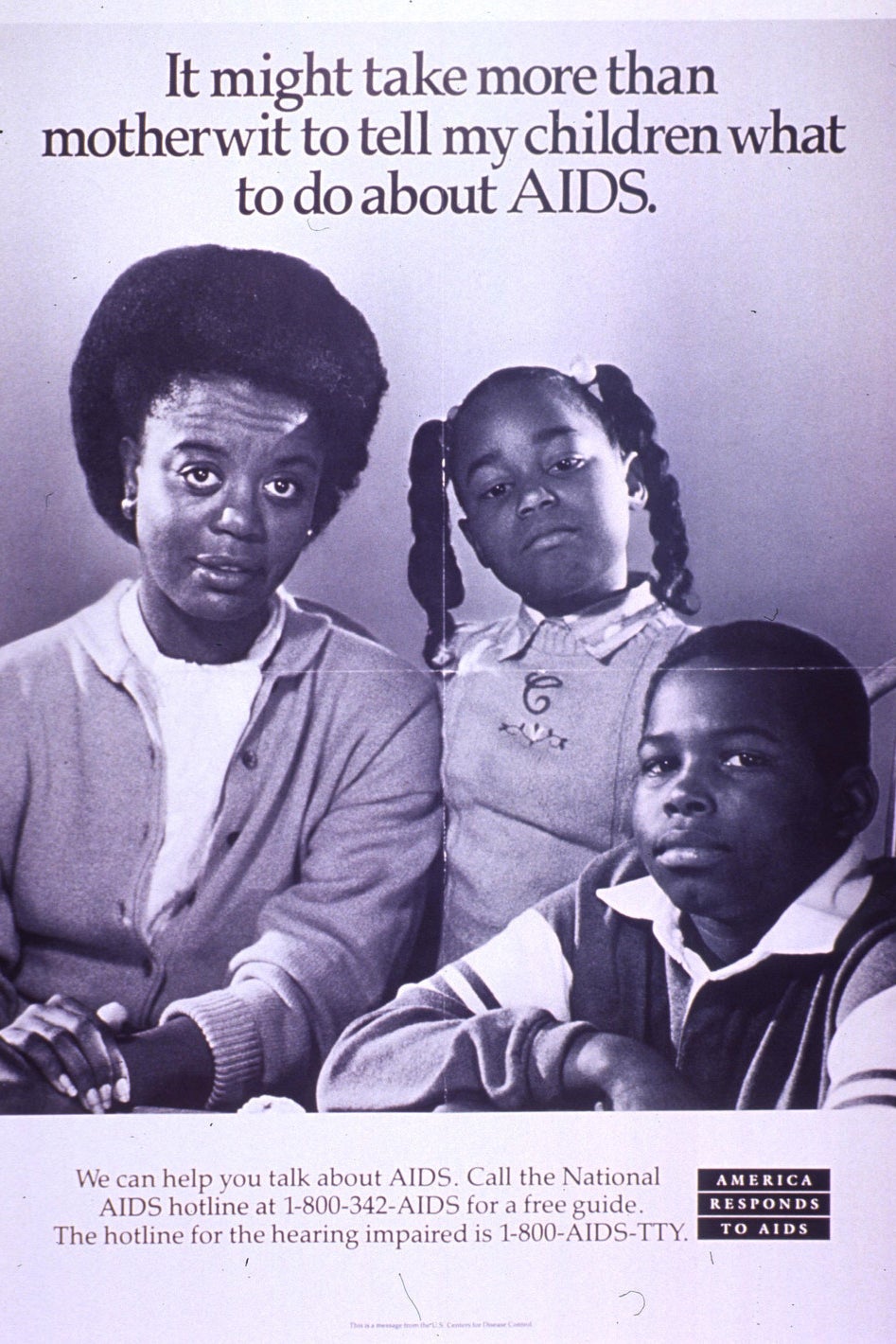 Examples of literature produced by CDC and aimed at educating the public on HIV/AIDS.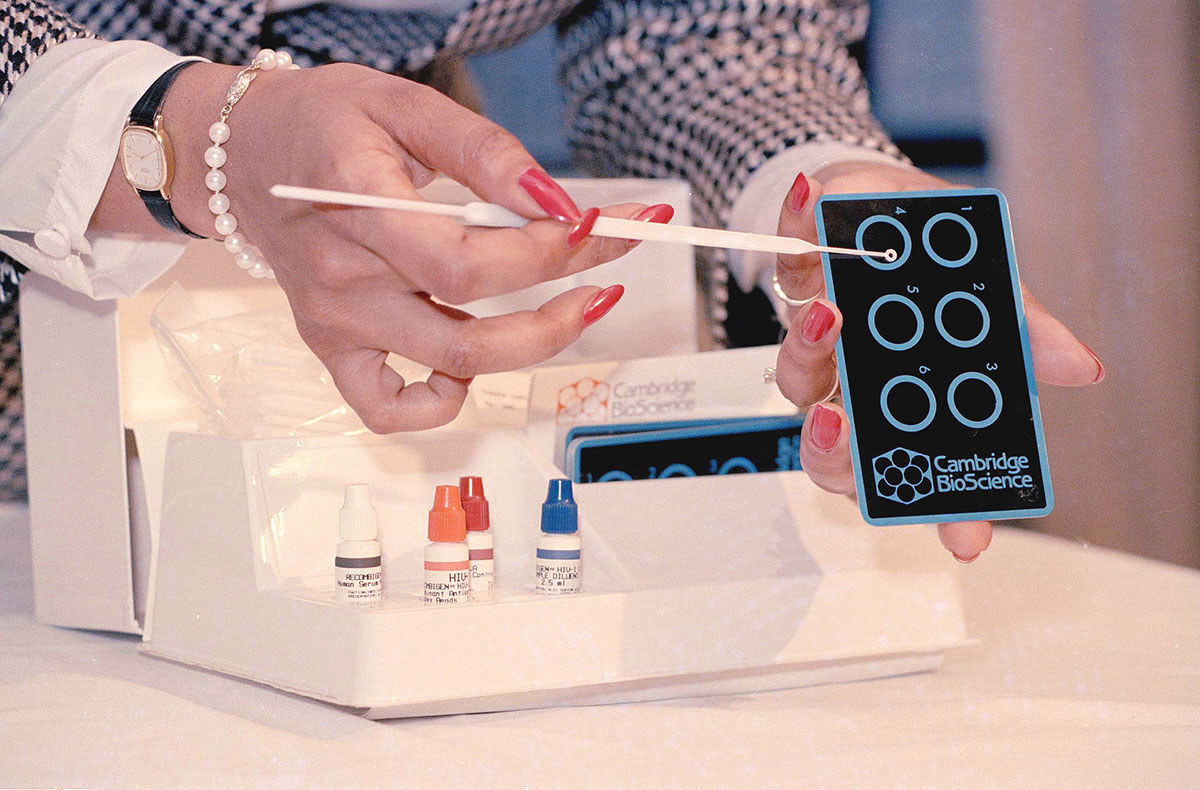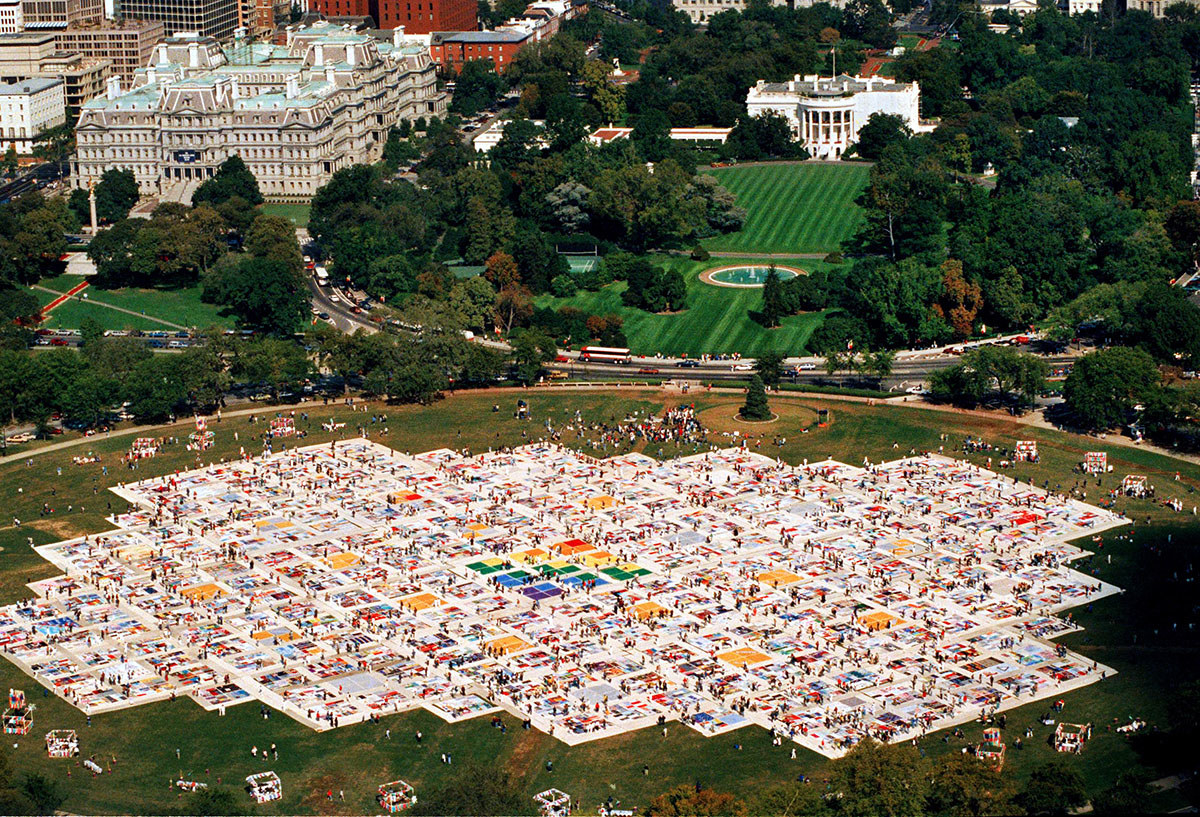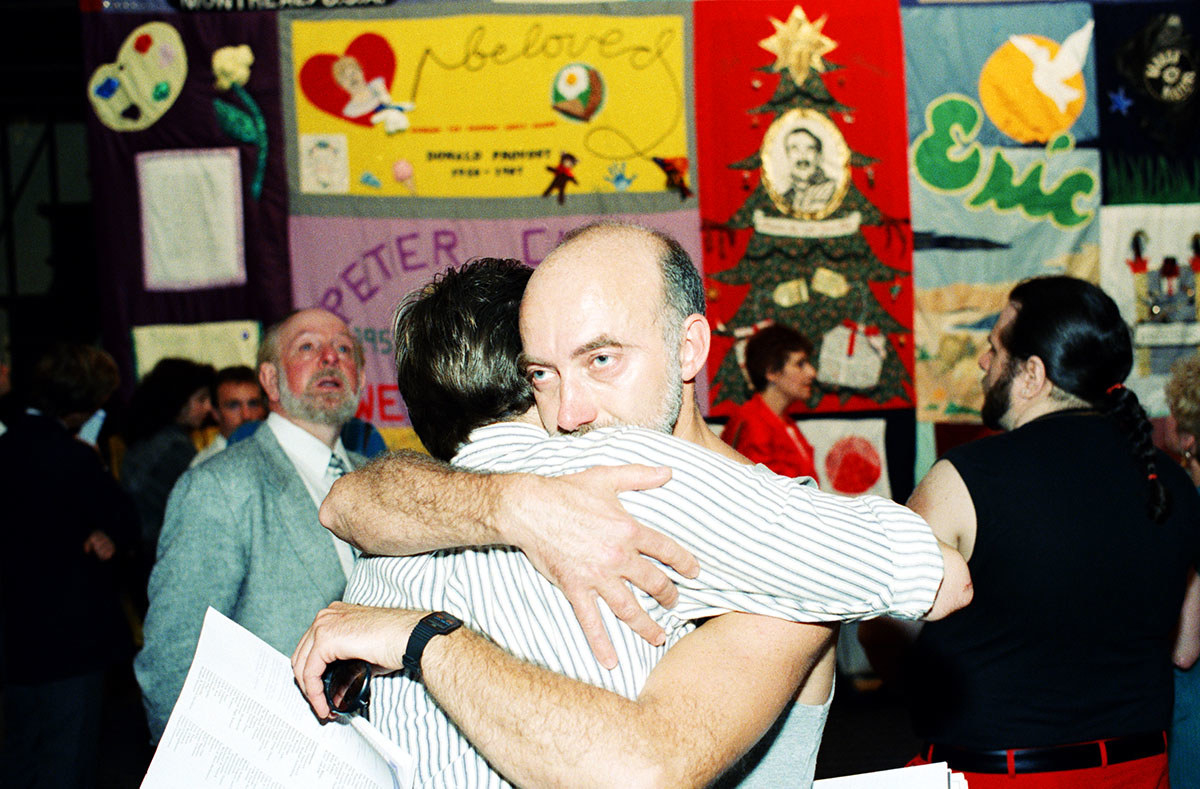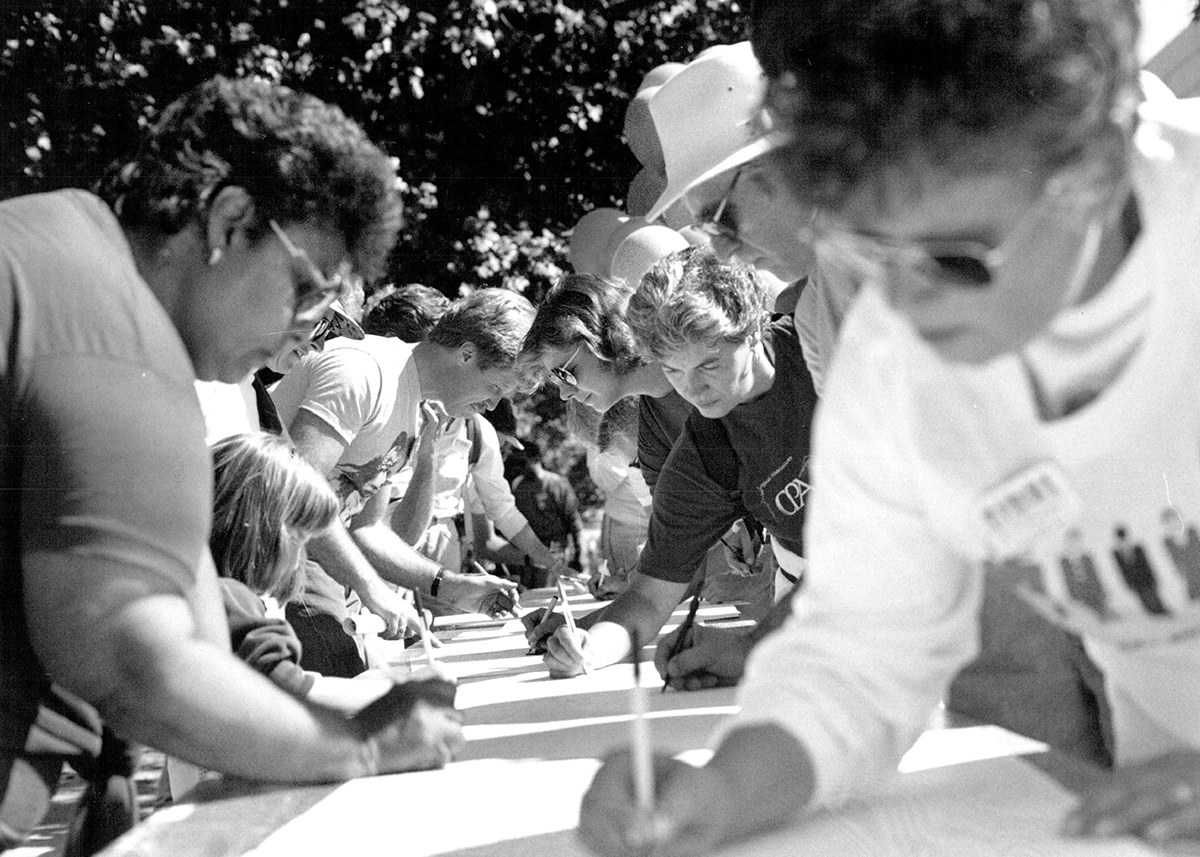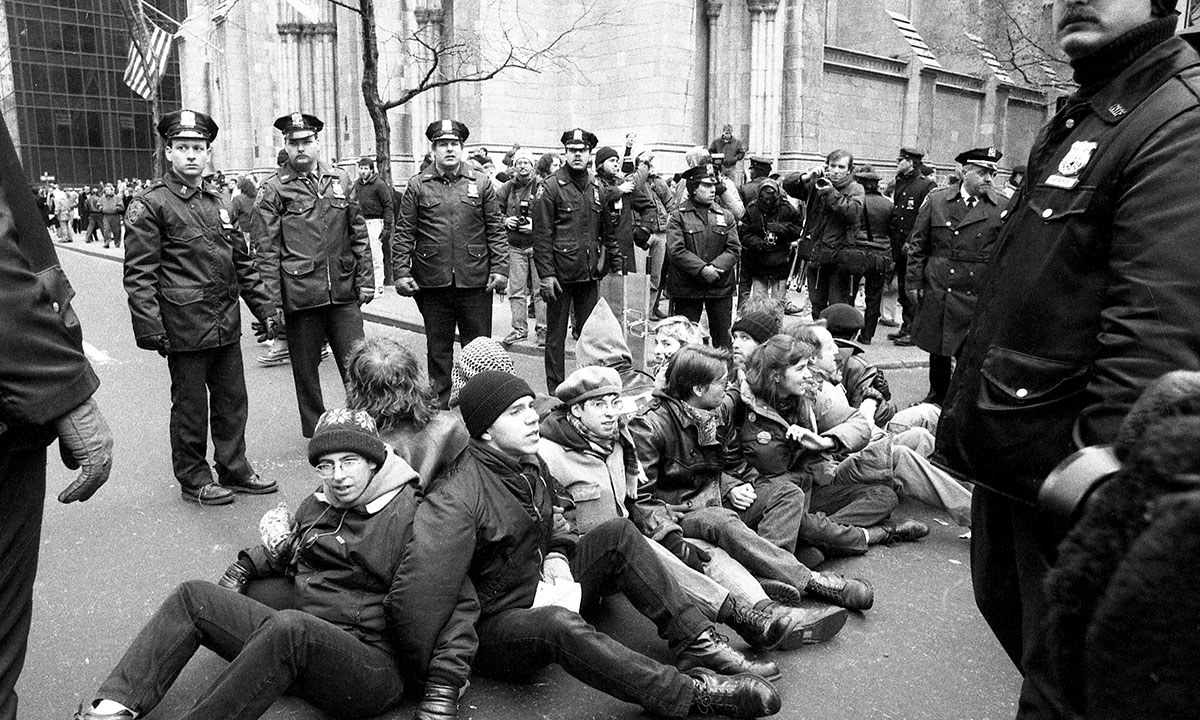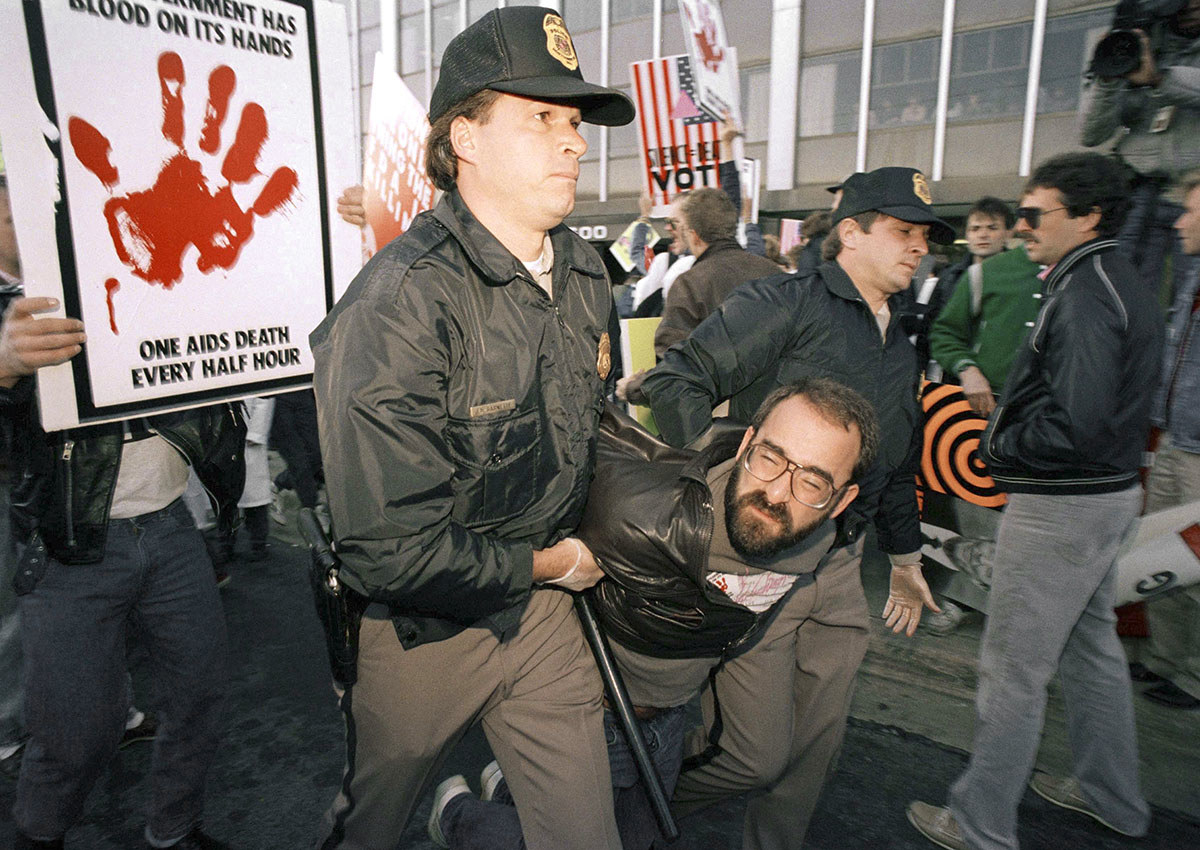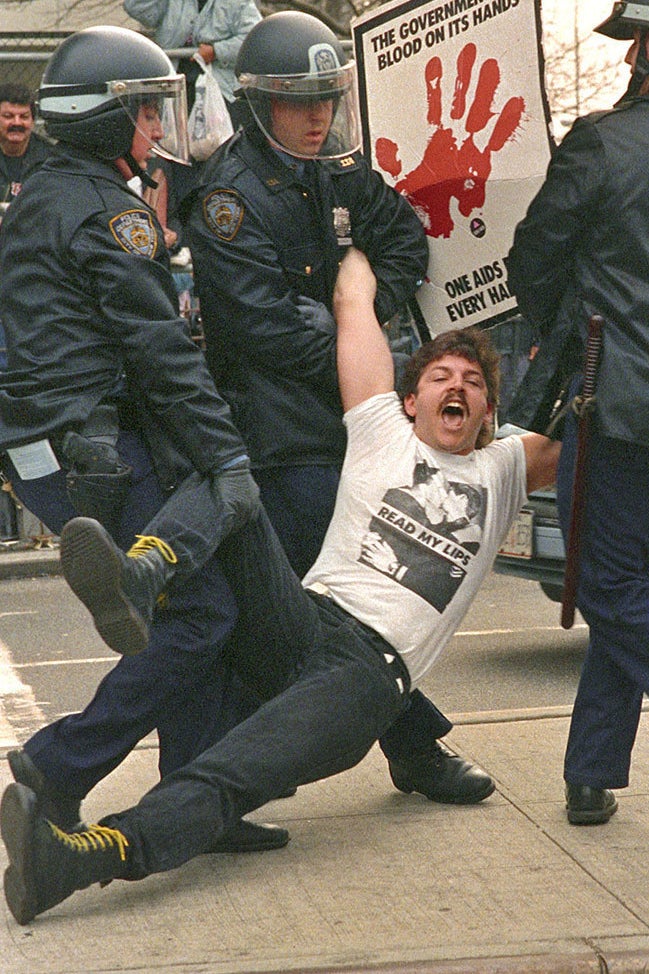 Police (left) arrest one of several dozen demonstrators who blocked streets near New York's City Hall to protest Mayor Ed Koch's AIDS policies in March 1989. Martha Garrett (right) holds up a sign during a rally in Boston, prior to the second annual walk to benefit AIDS research in 1987. Garrett's cousin died of AIDS in 1986.