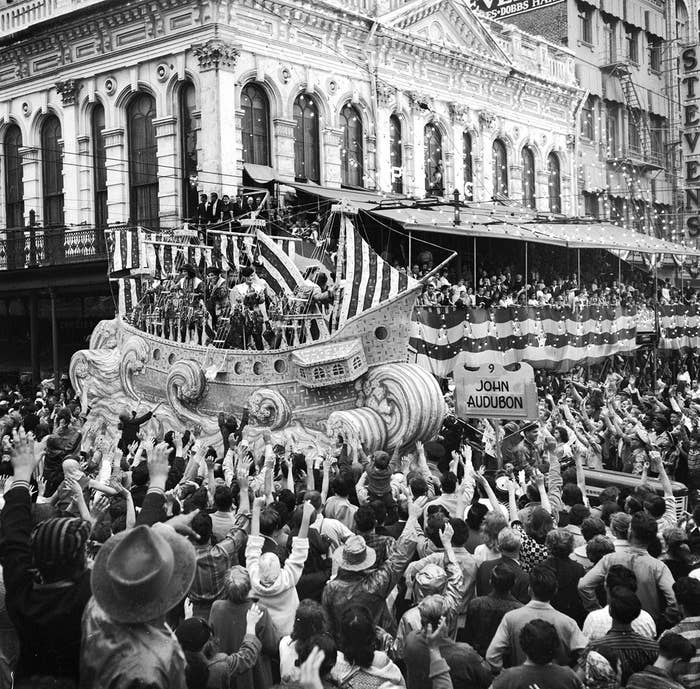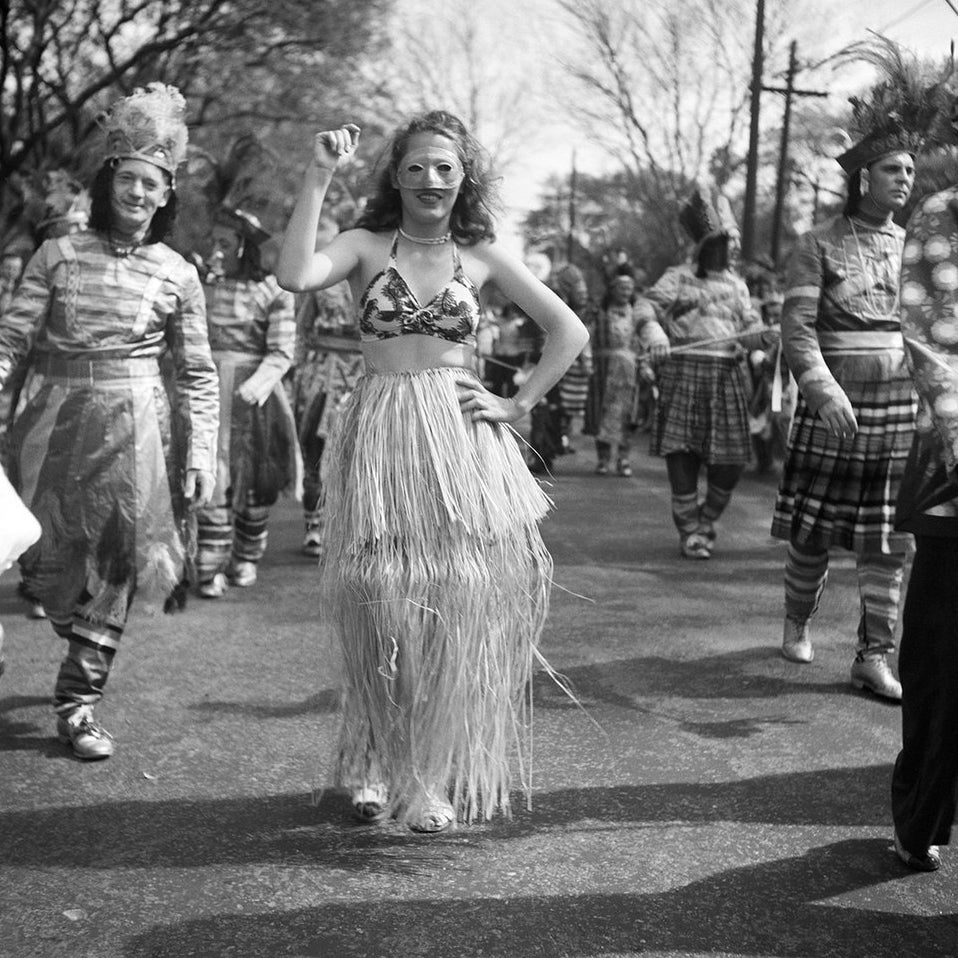 A woman (left) dances in a hula skirt in a Mardi Gras parade amid men in costumes, circa 1955. A group of Mardi Gras princesses (right) ride a parade float in their formals, circa 1955.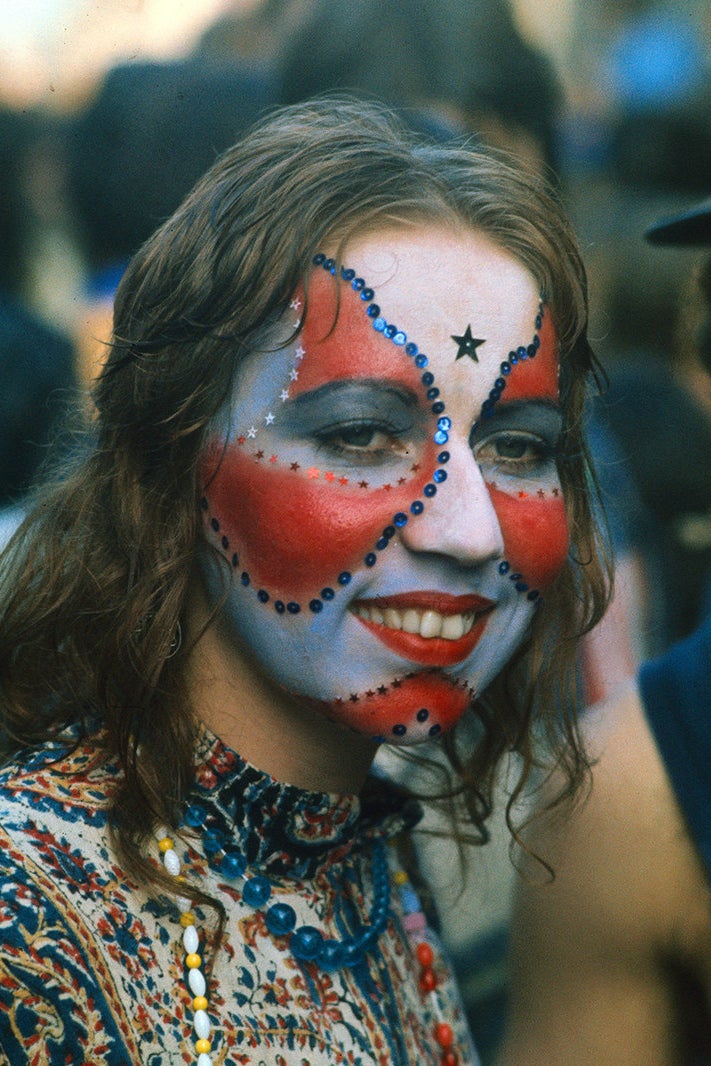 A woman and man sport colorful face paint on Fat Tuesday, 1969.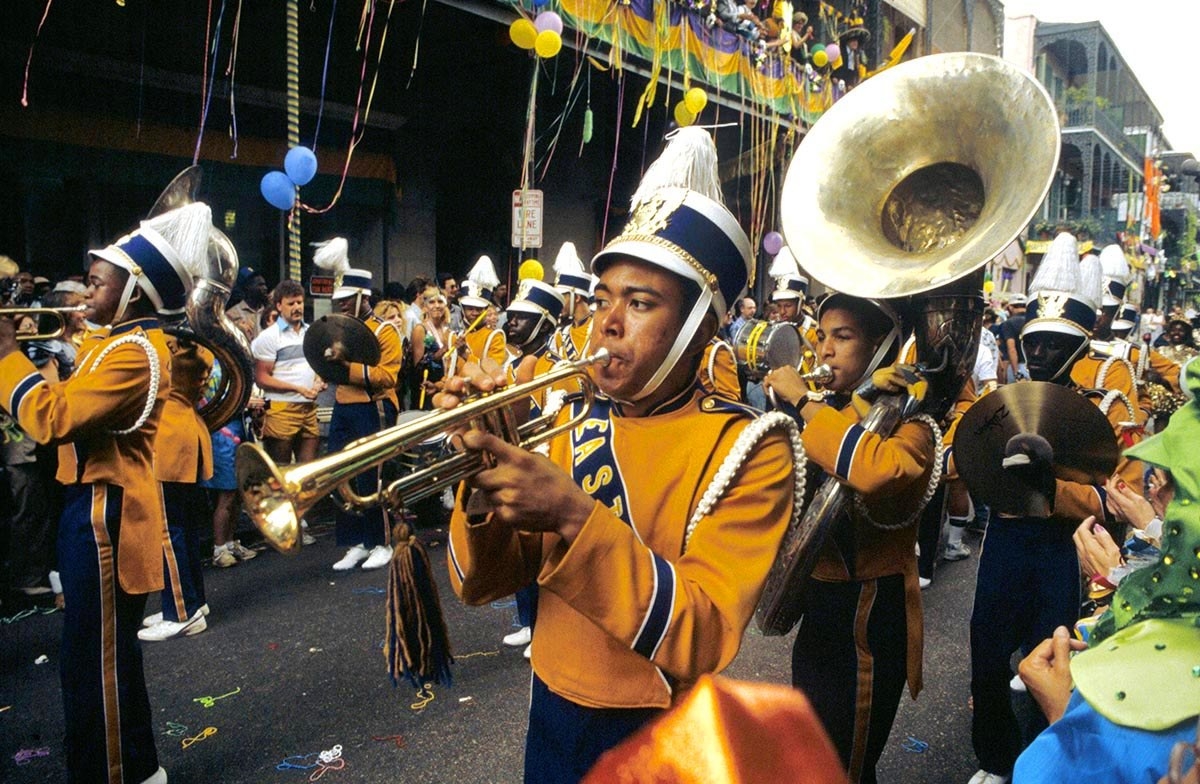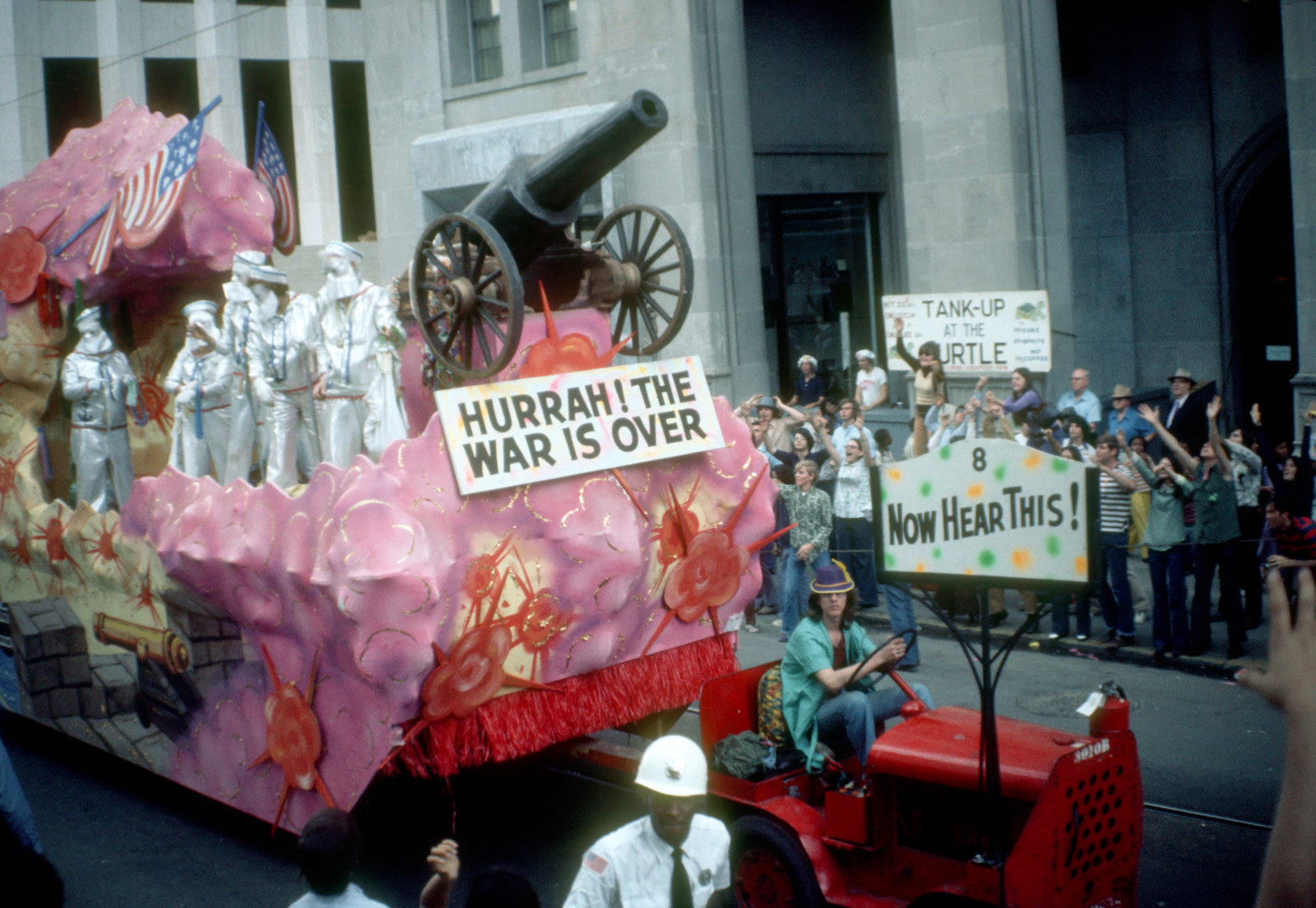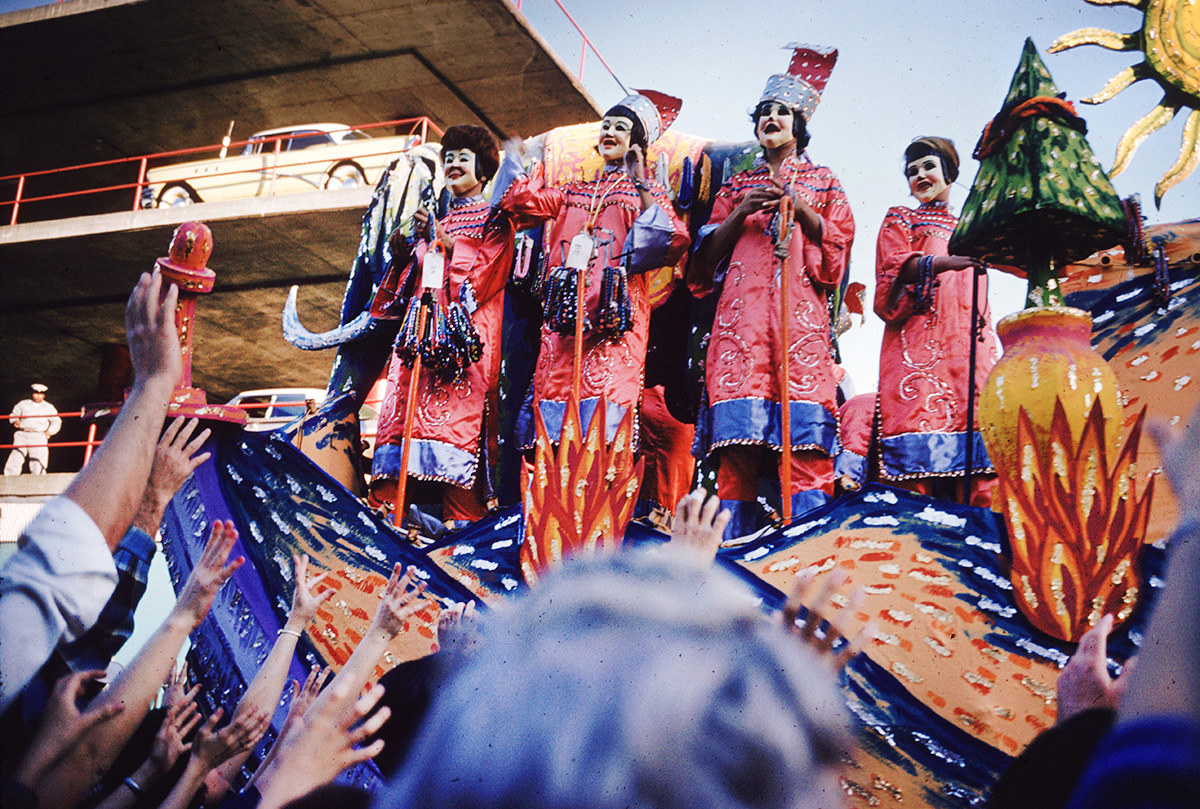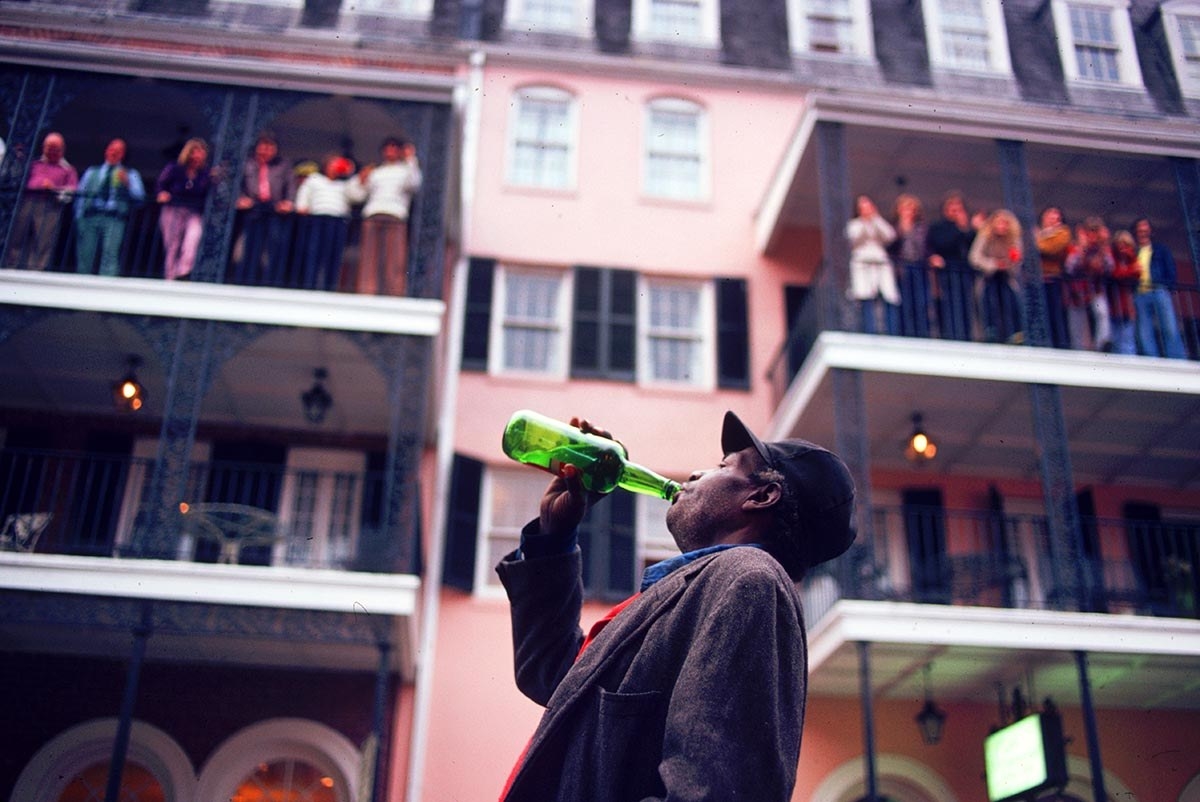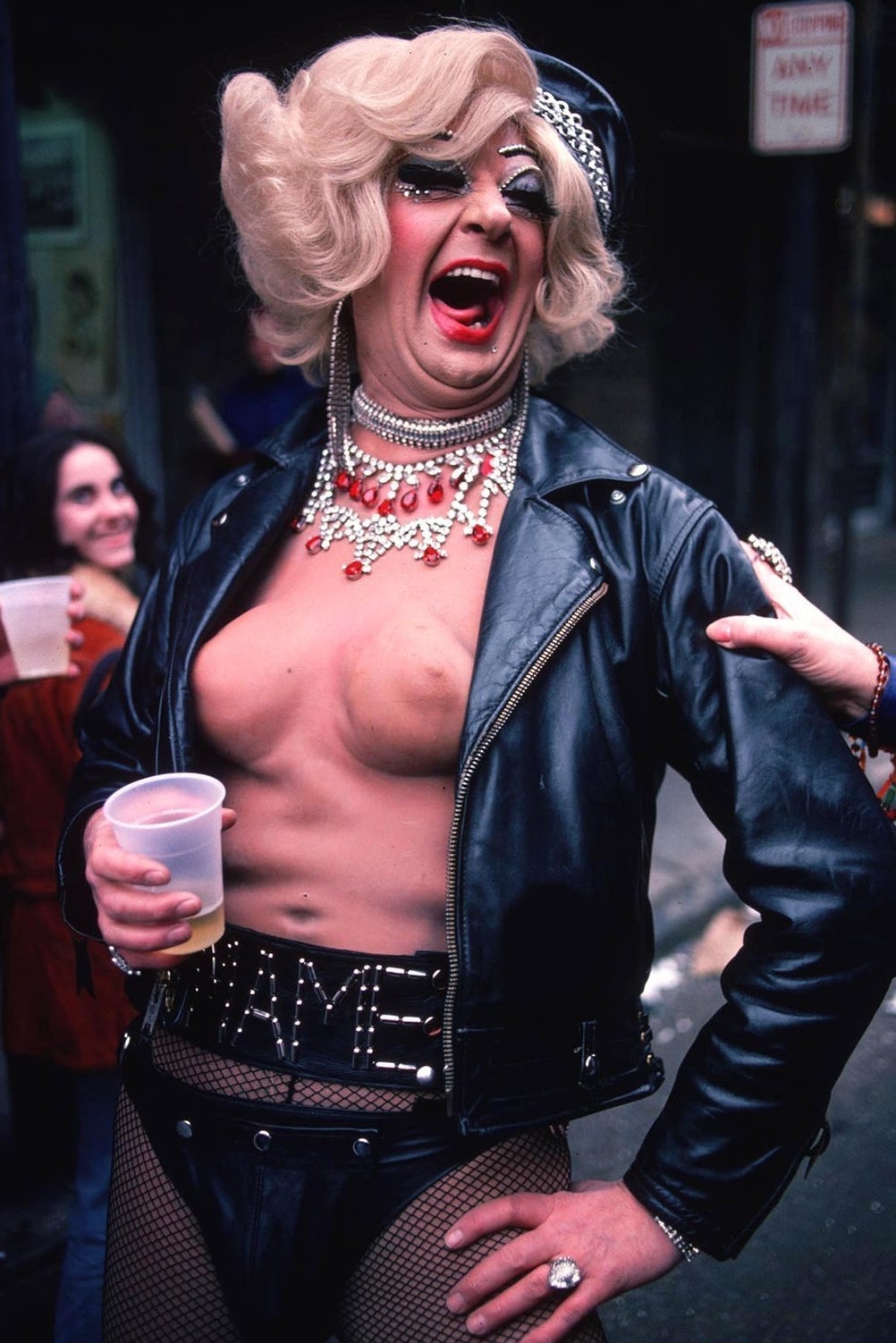 A reveler (left) appears naked to the waist with some help from a rubber torso in 1979. A woman in a brightly colored dress and headscarf dances barefoot with a snake around her neck in 1978.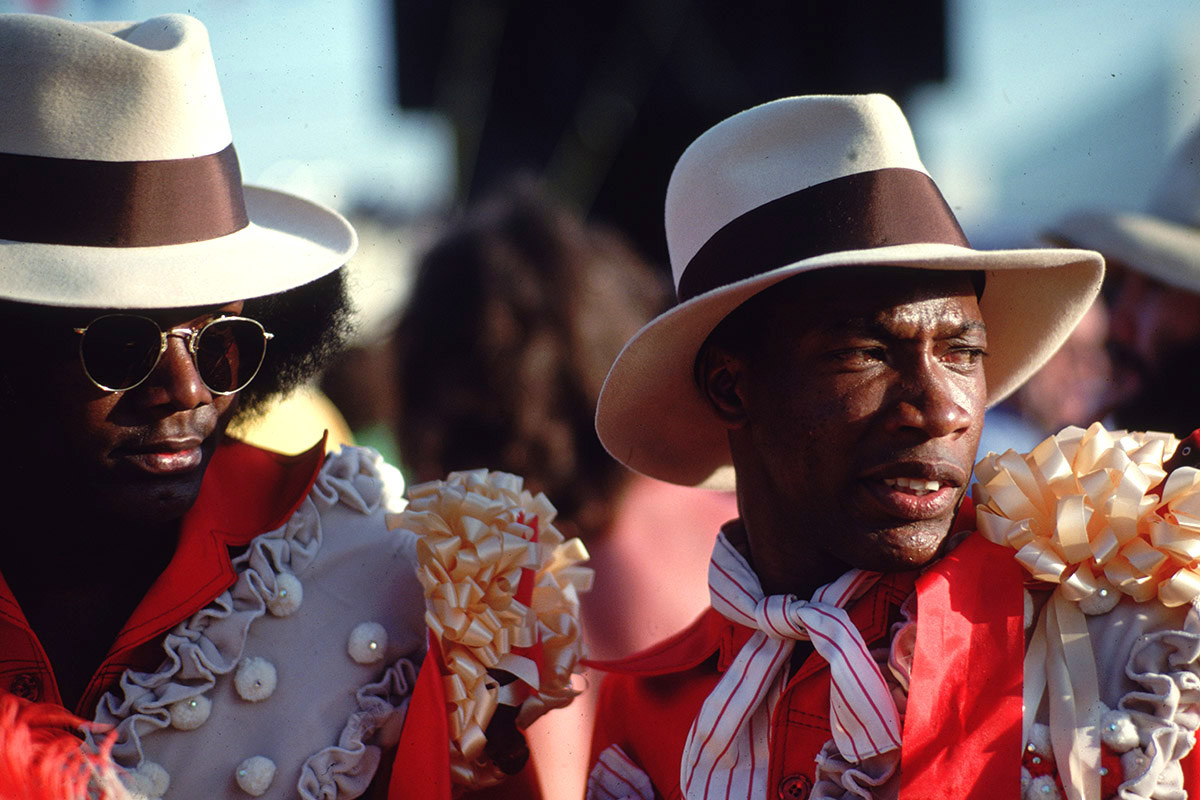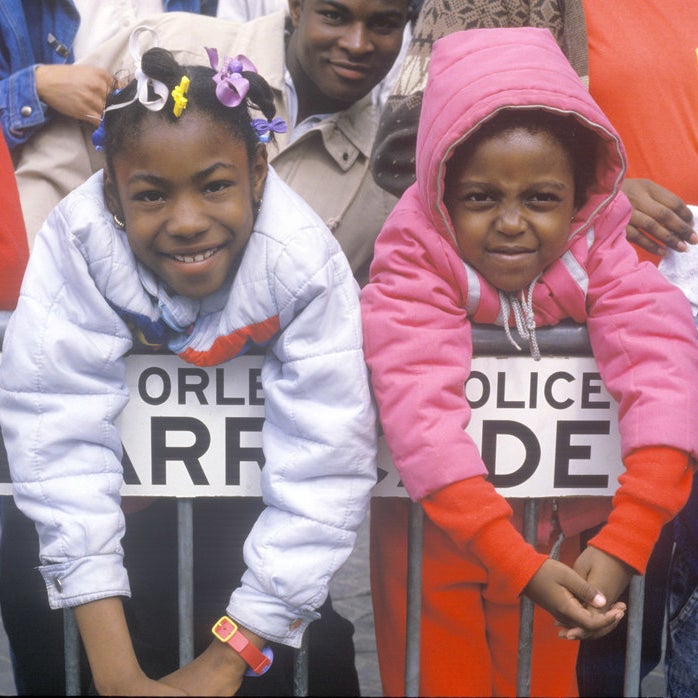 Two young girls (left) enjoy the Mardi Gras parade in 1988, while a woman (right) poses for a picture with her face painted as a cat.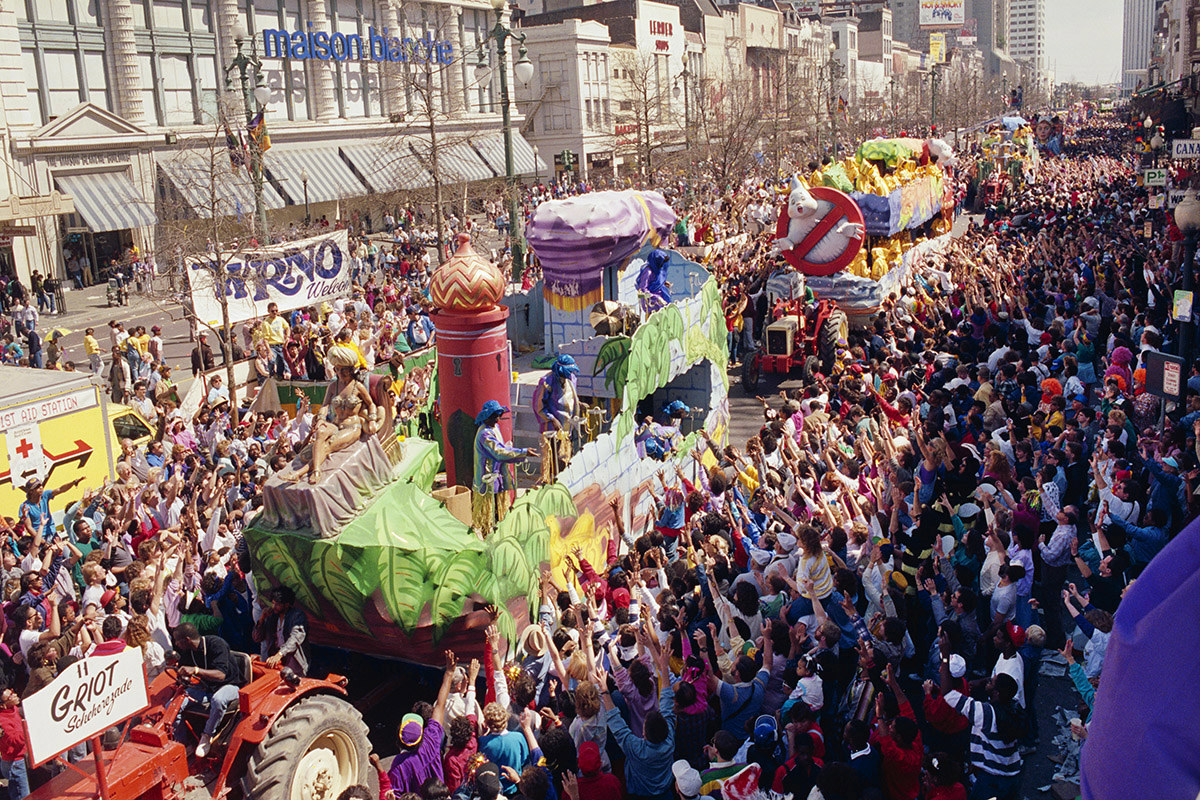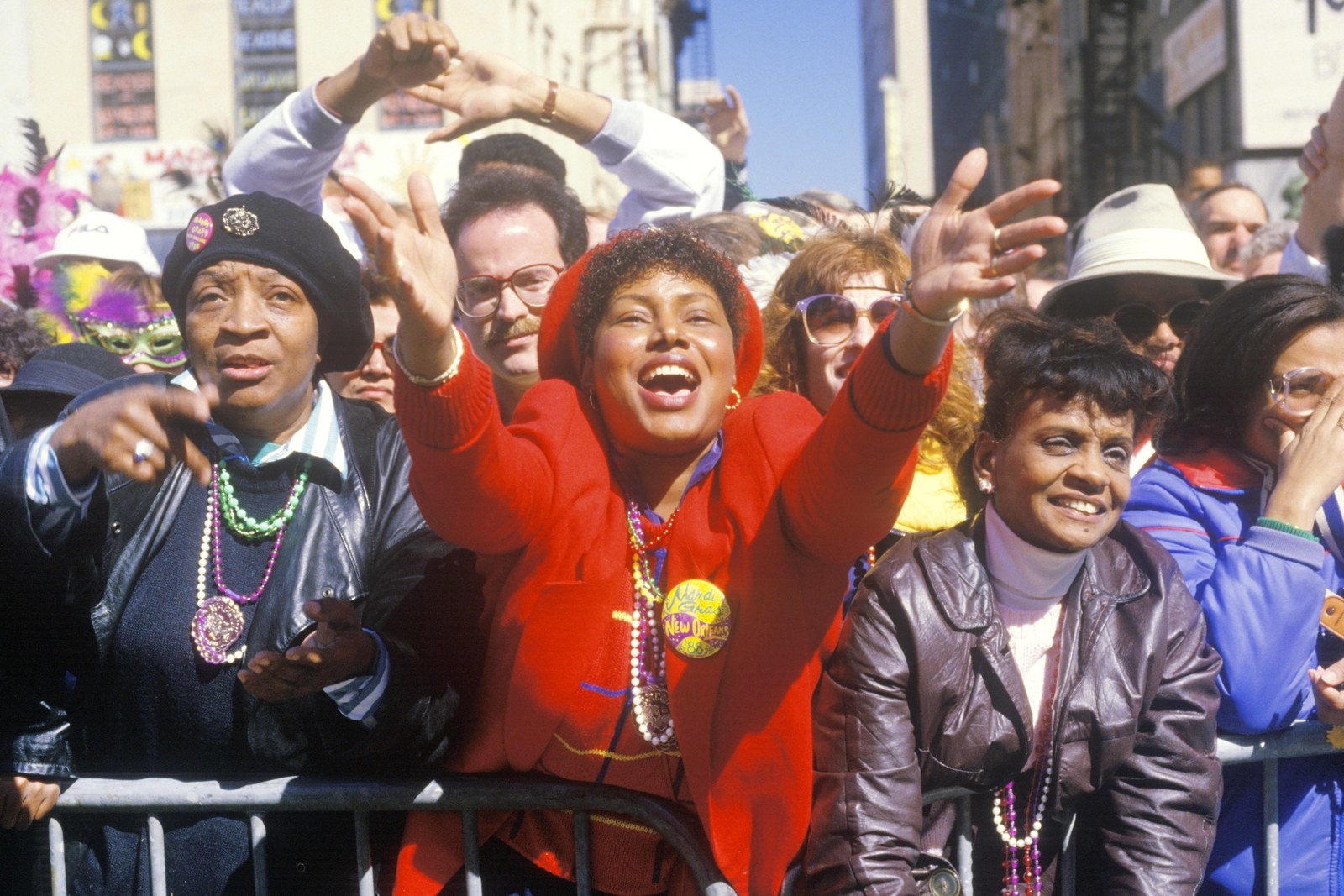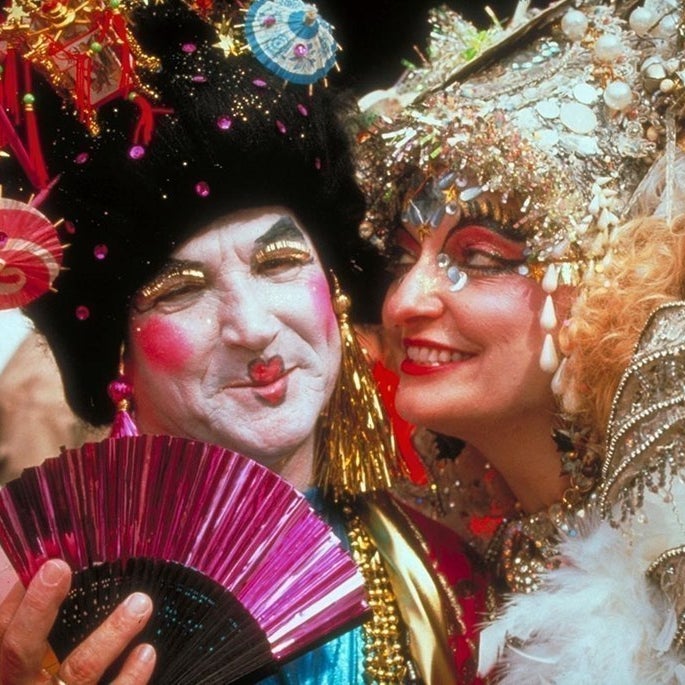 Elaborately costumed revelers celebrating in 1988.