24 Harrowing Photos From The Front Lines Of D-Day
"They fought together as brothers in arms; they died together and now they sleep side by side." —Adm. Chester Nimitz
On June 6, 1944, a coalition of 12 Allied nations launched the largest seaborne invasion in history.
Code-named "Operation Overlord," approximately 160,000 Allied troops crossed the English Channel to gain a foothold on the heavily fortified, Nazi-held beaches of Normandy, France. When the guns finally fell silent, an estimated 10,000 allied soldiers were killed, wounded, or missing in action.
To mark the anniversary, here are some of the most striking pictures from the D-Day campaign.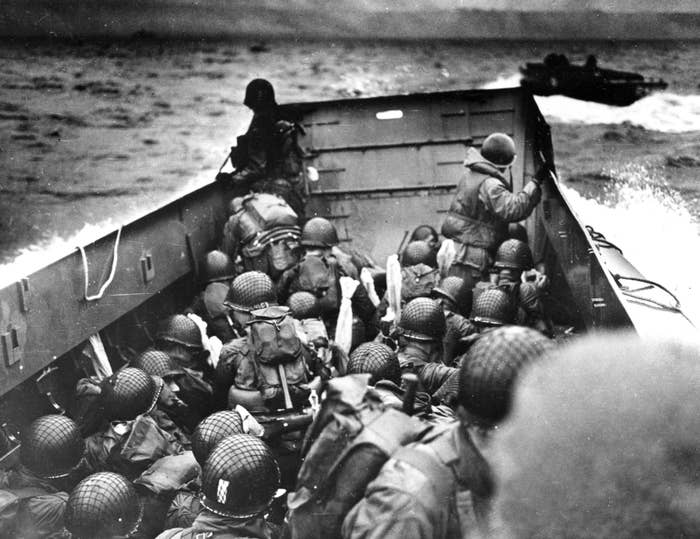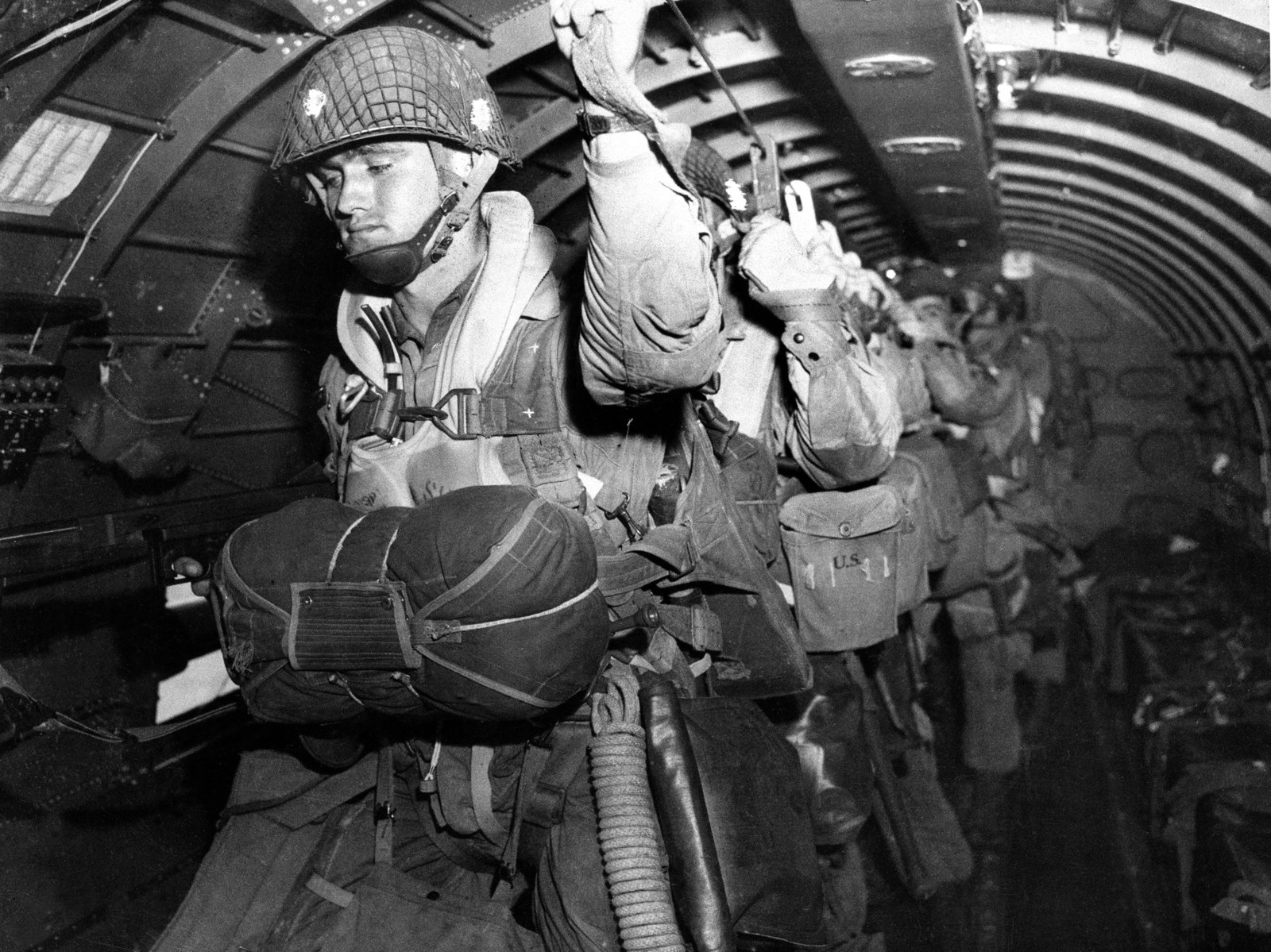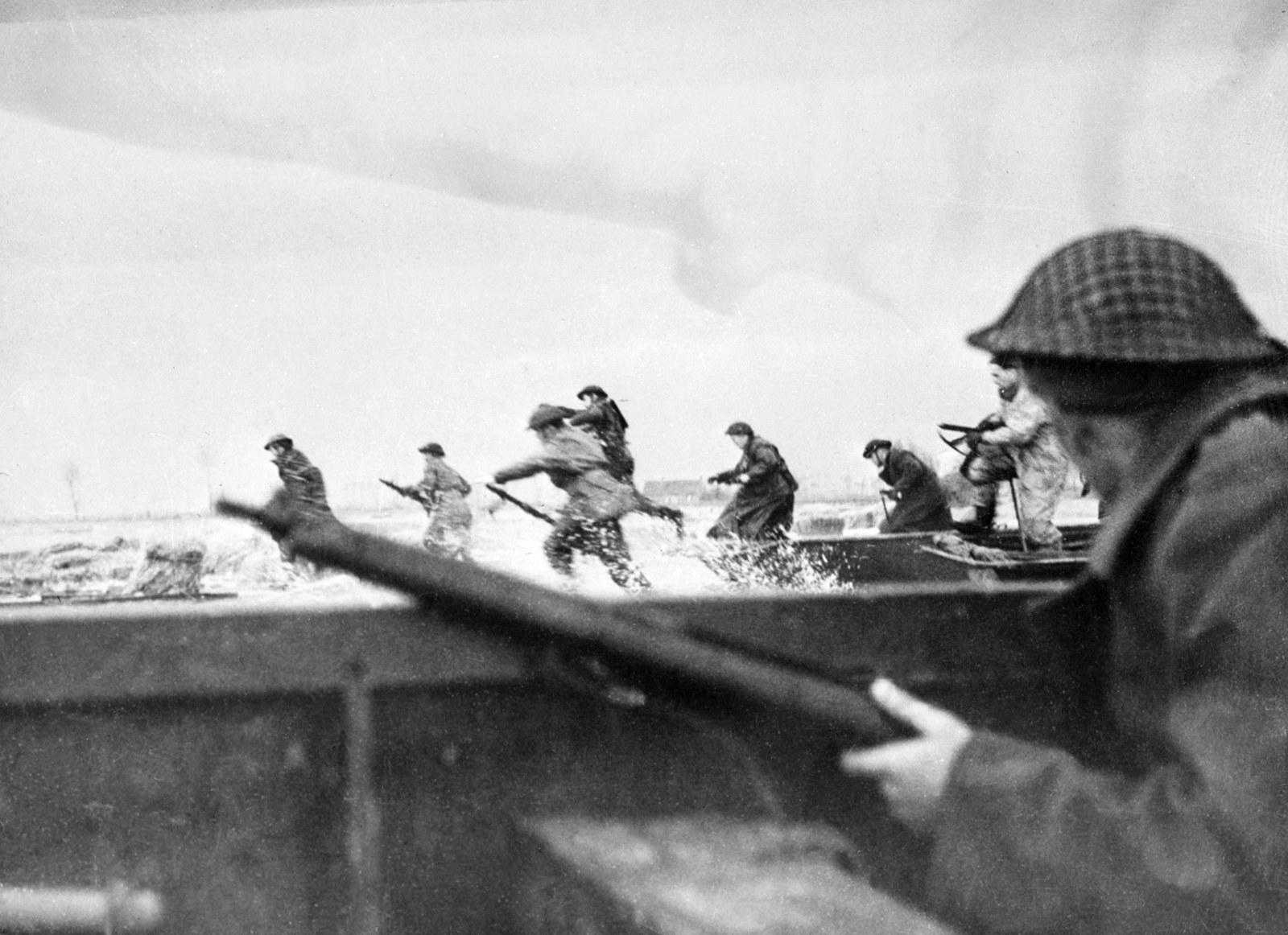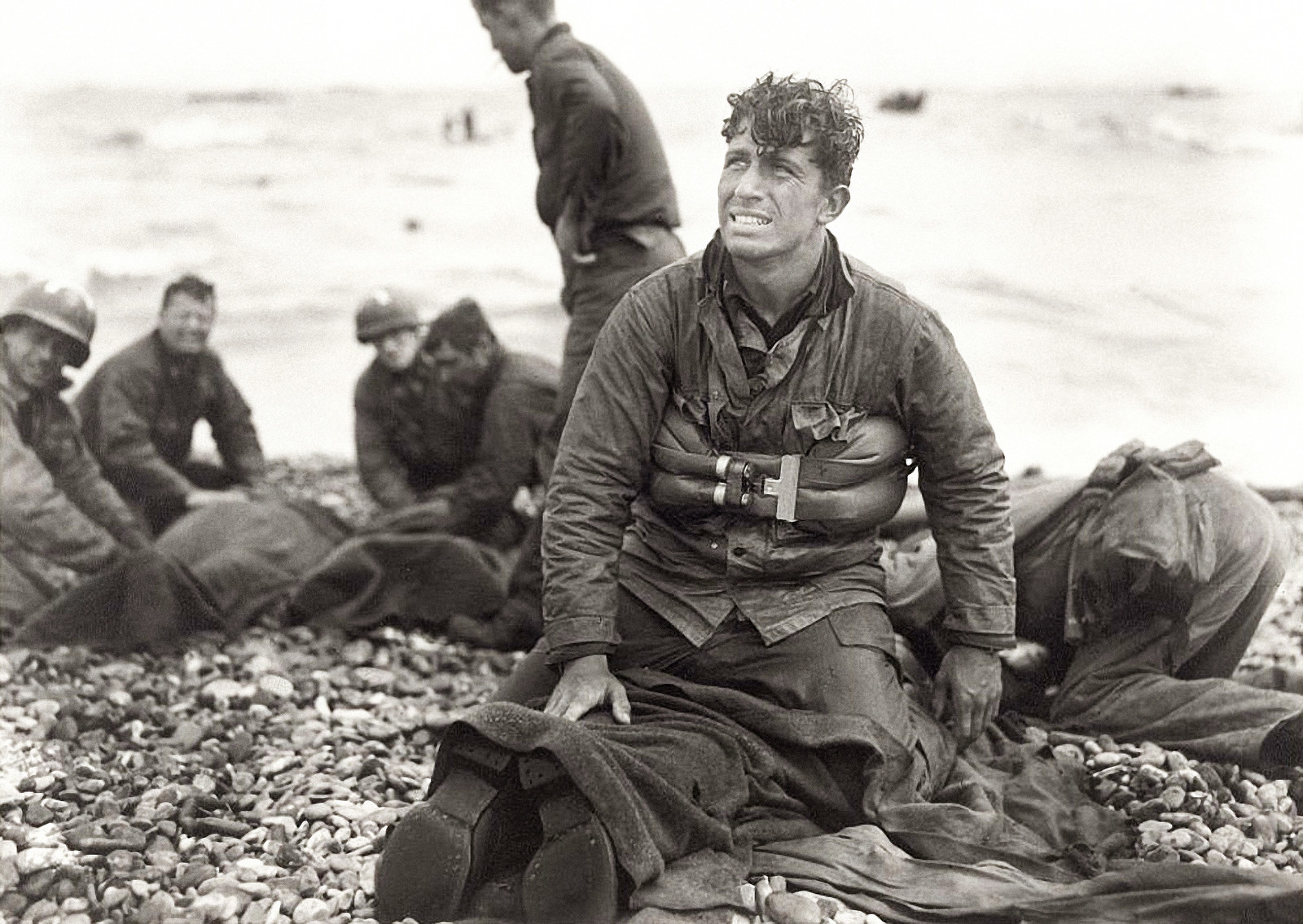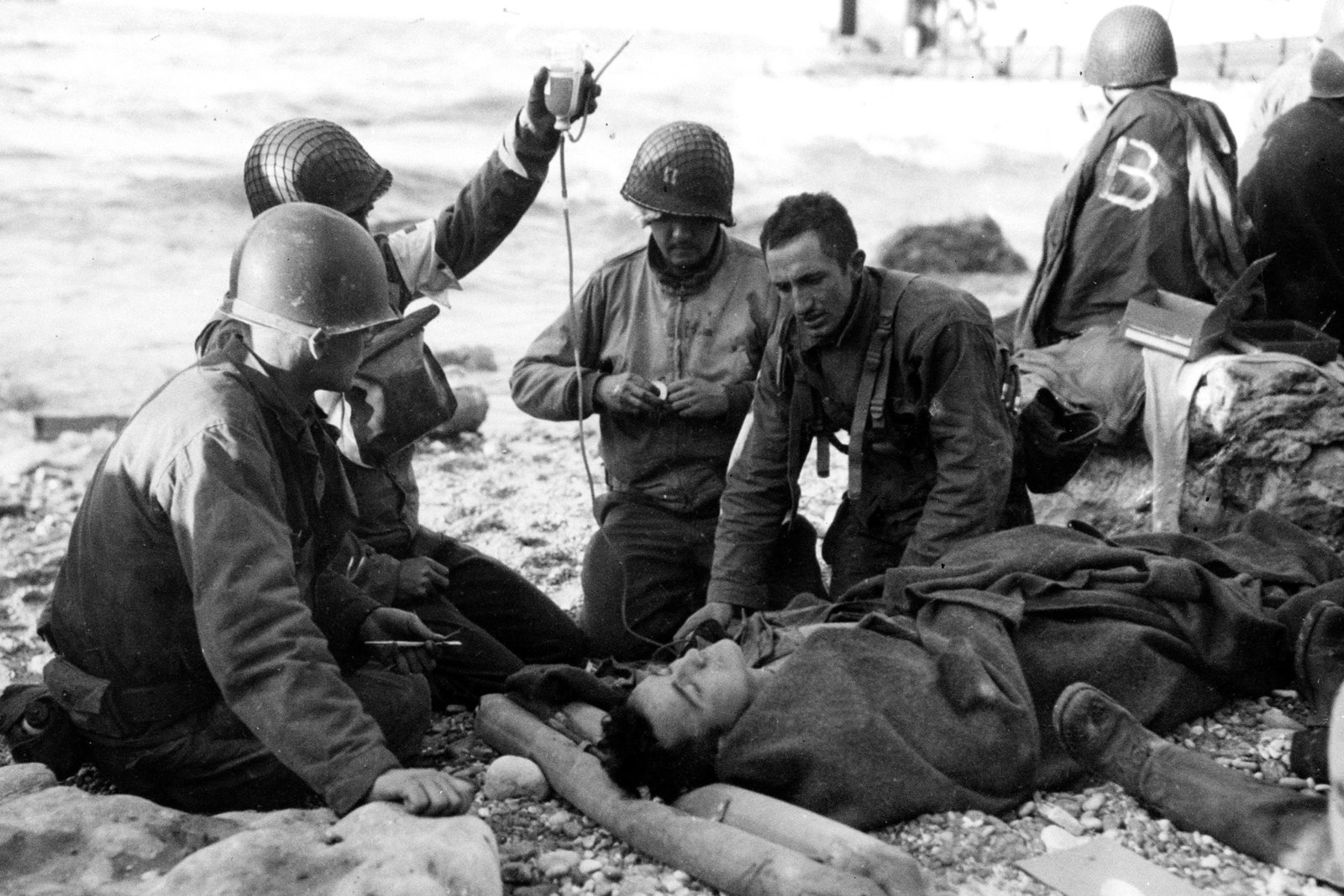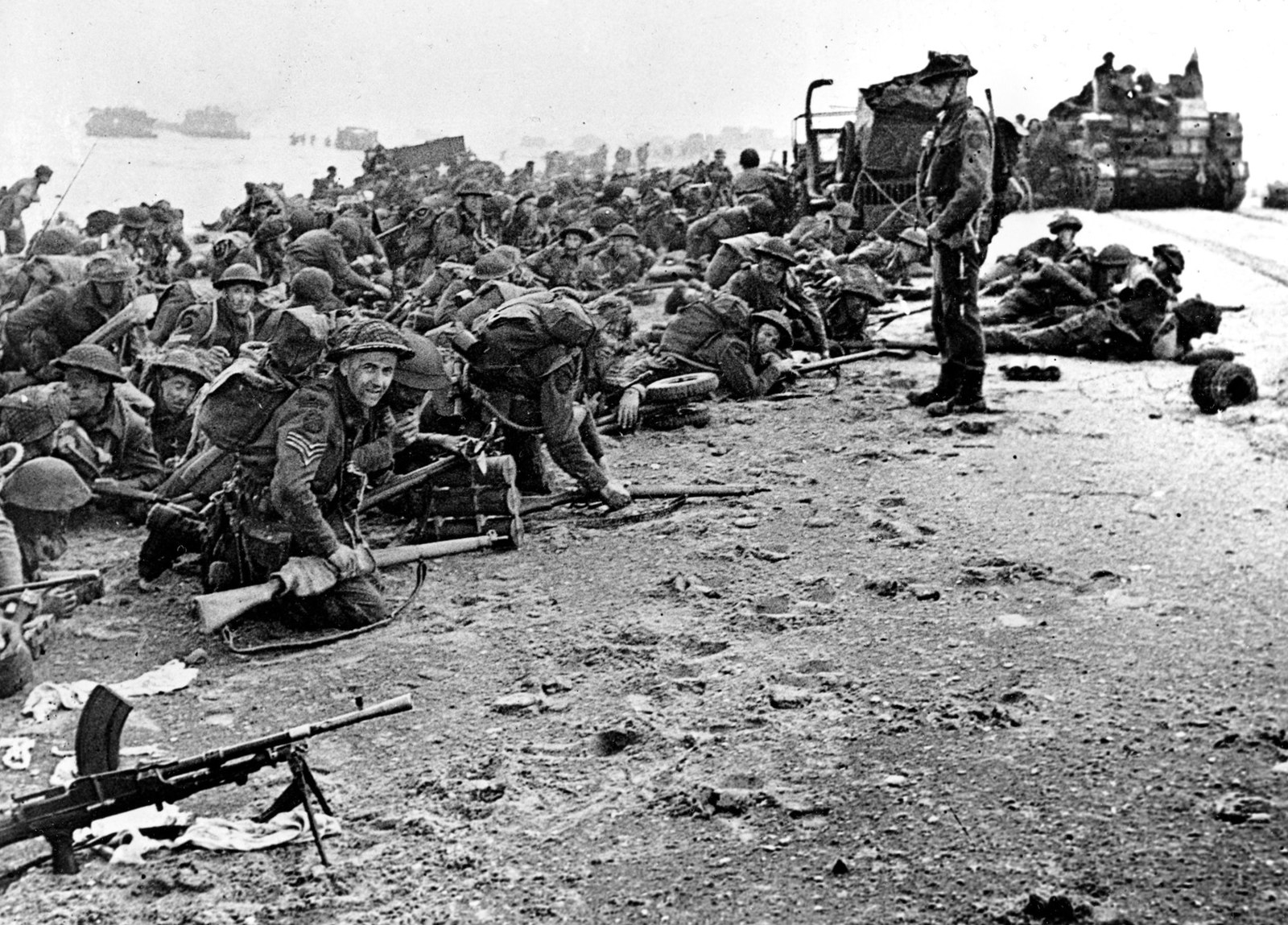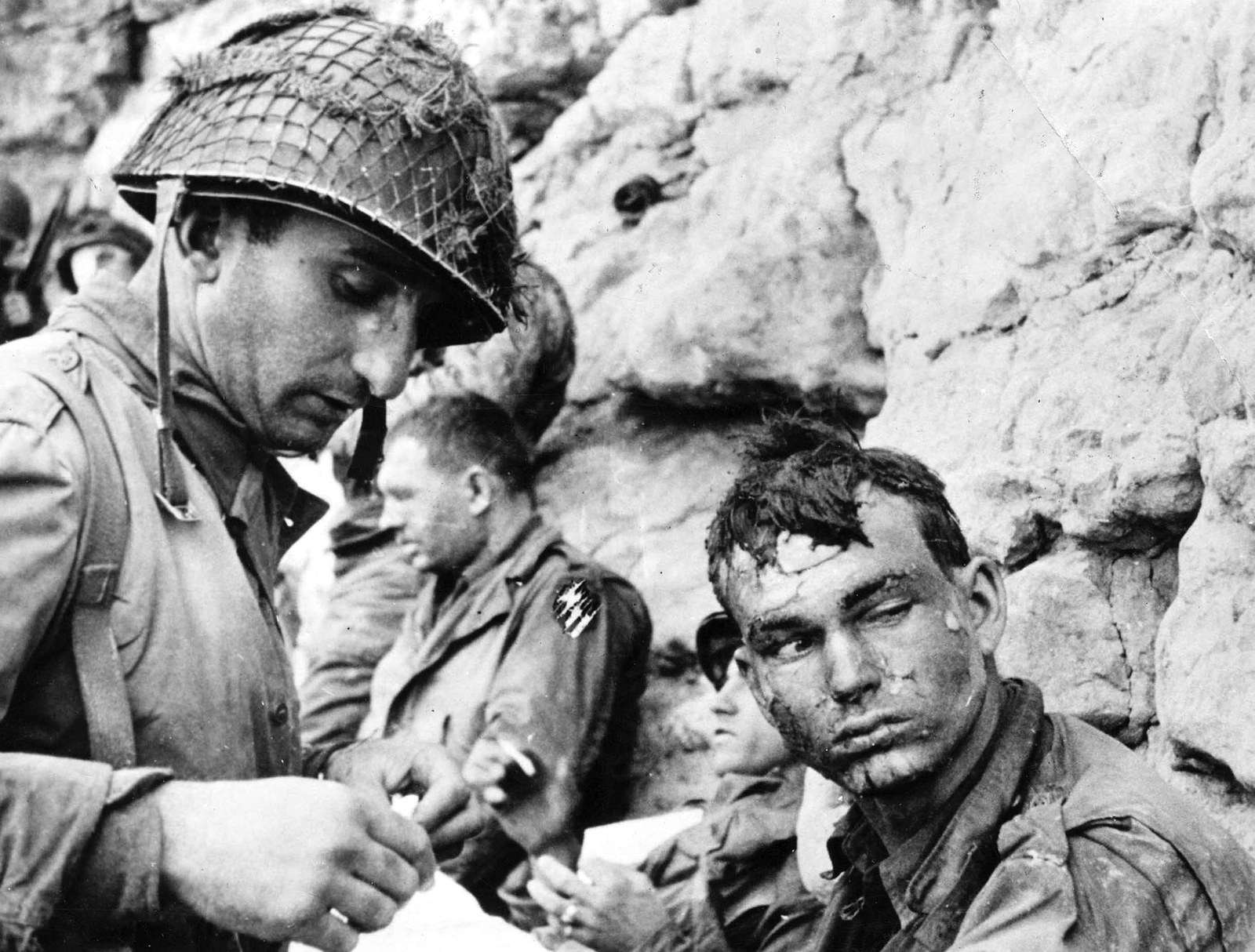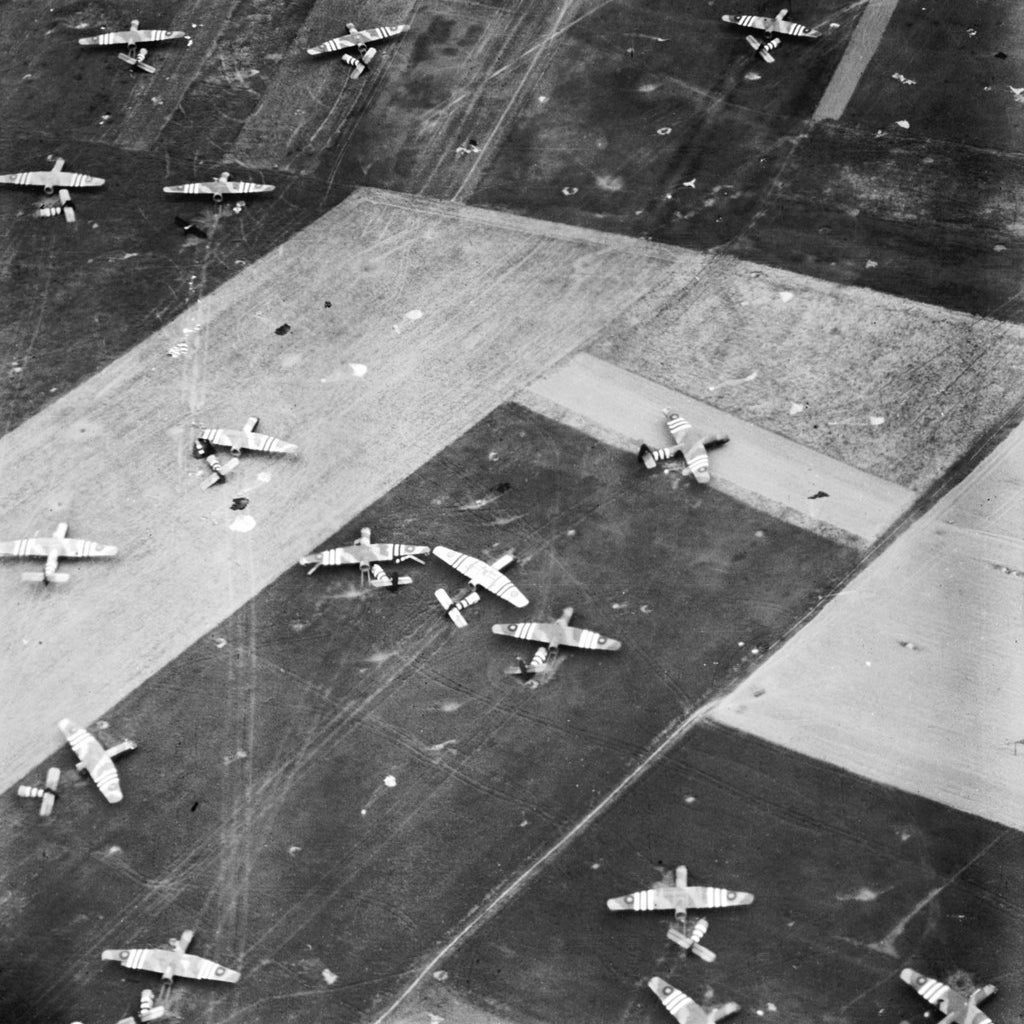 Parachutes and Airspeed Horsa gliders litter the fields of the 6th Airborne Division's Landing Zone near Ranville, on the morning of June 6 (left). Tracer fire (right) from many ships light up the night sky over the English Channel during the opening phase of D-Day.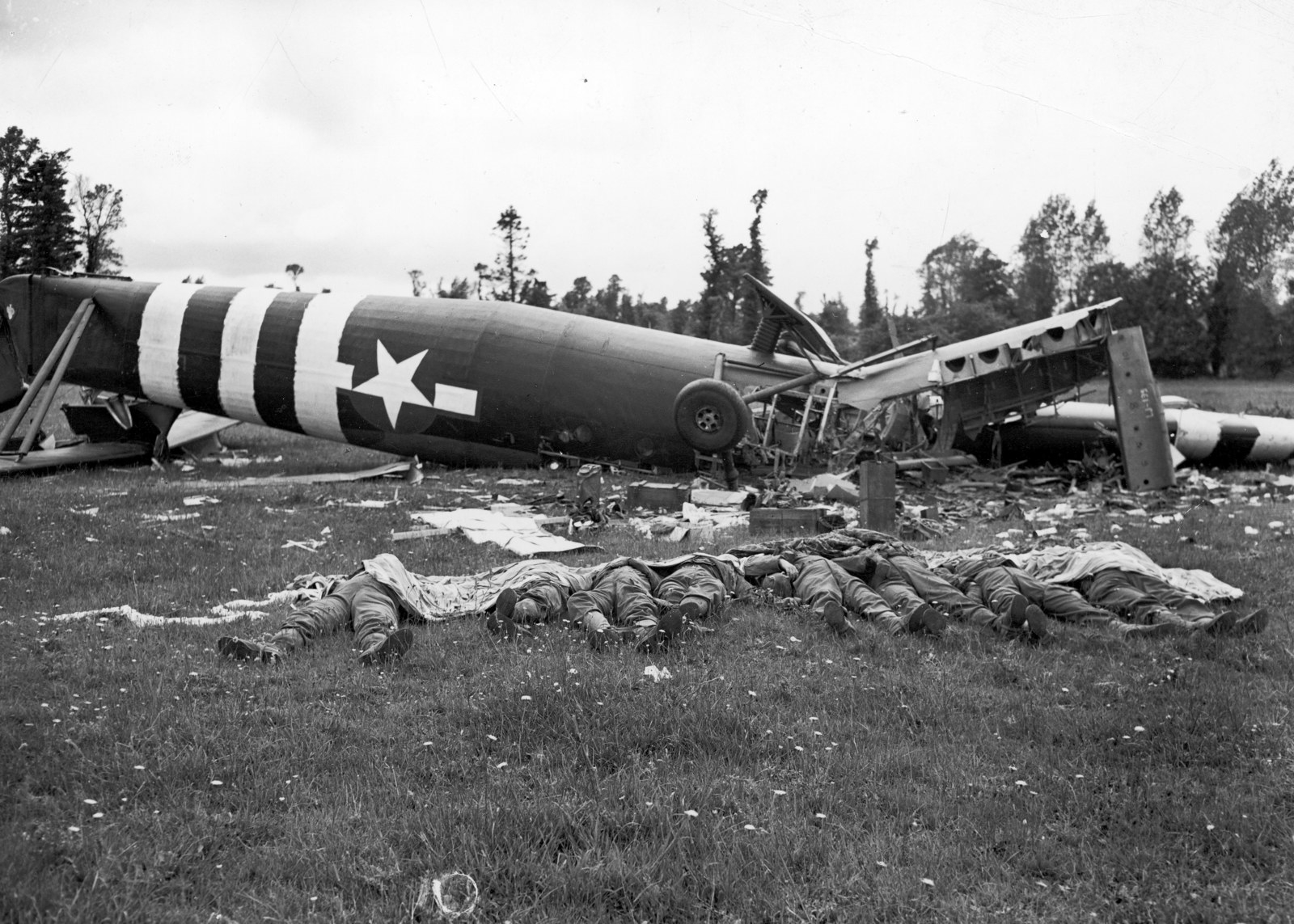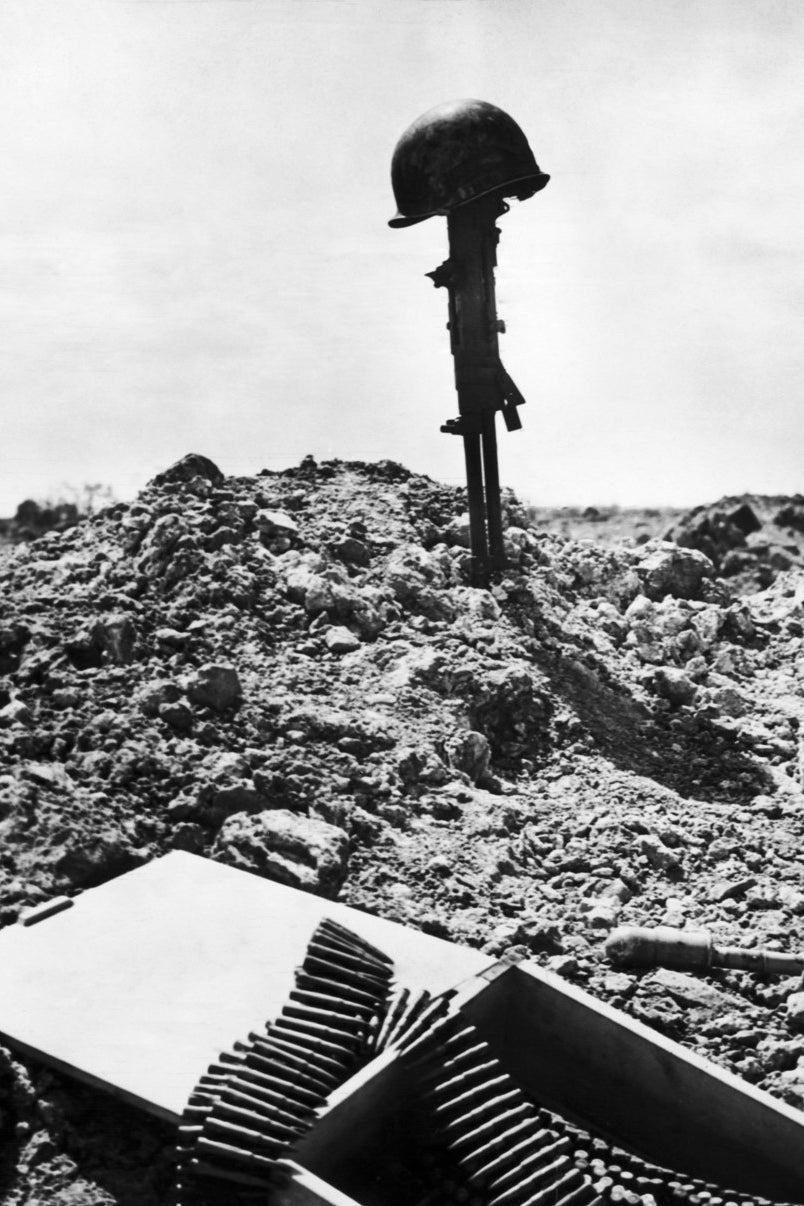 A makeshift monument (left) to a dead American soldier is seen in the sands of Normandy. A Normandy youngster (right), seemingly confused as to which side the invading army was fighting for, gives the Nazi salute after American soldiers enter the town of Montebourg.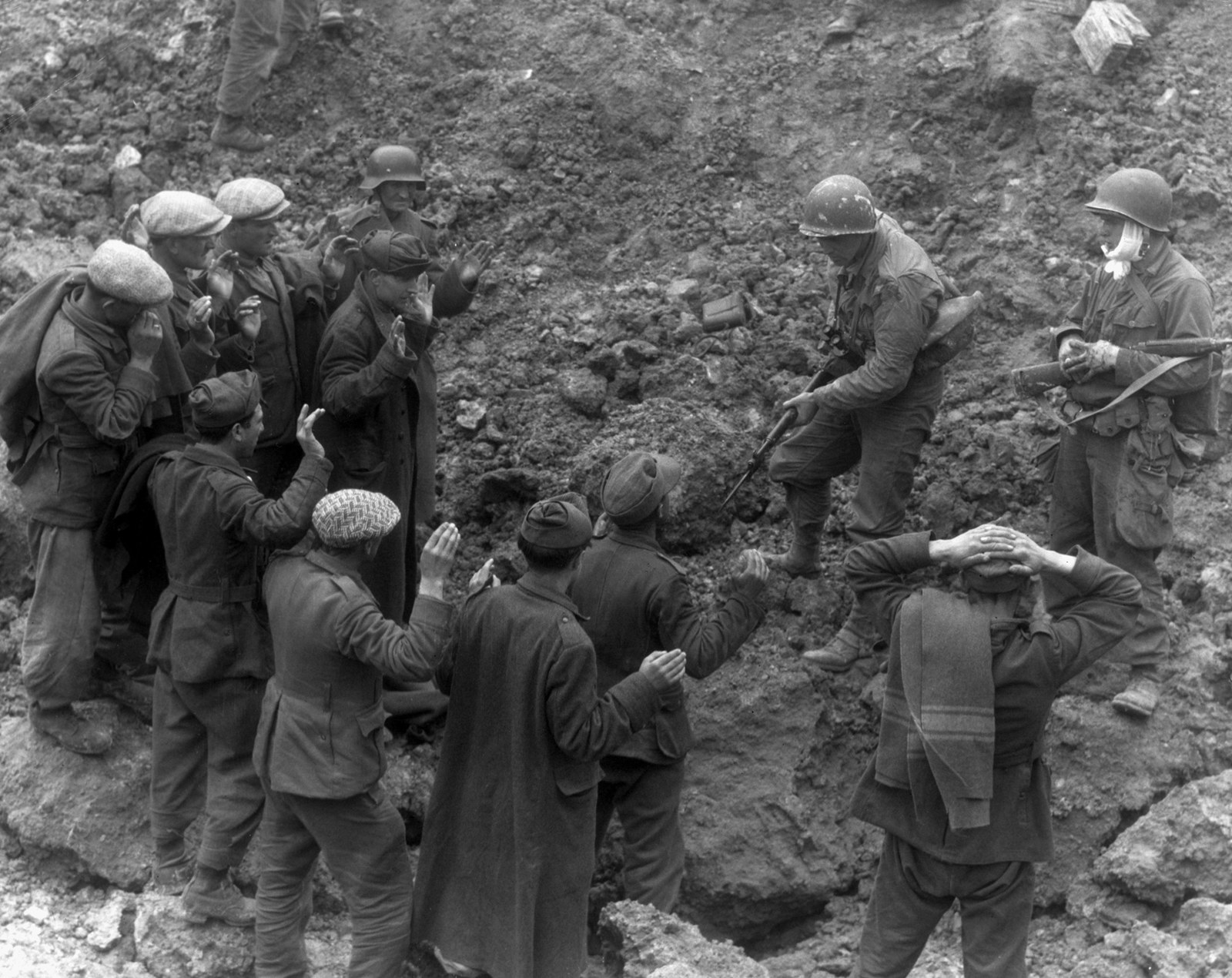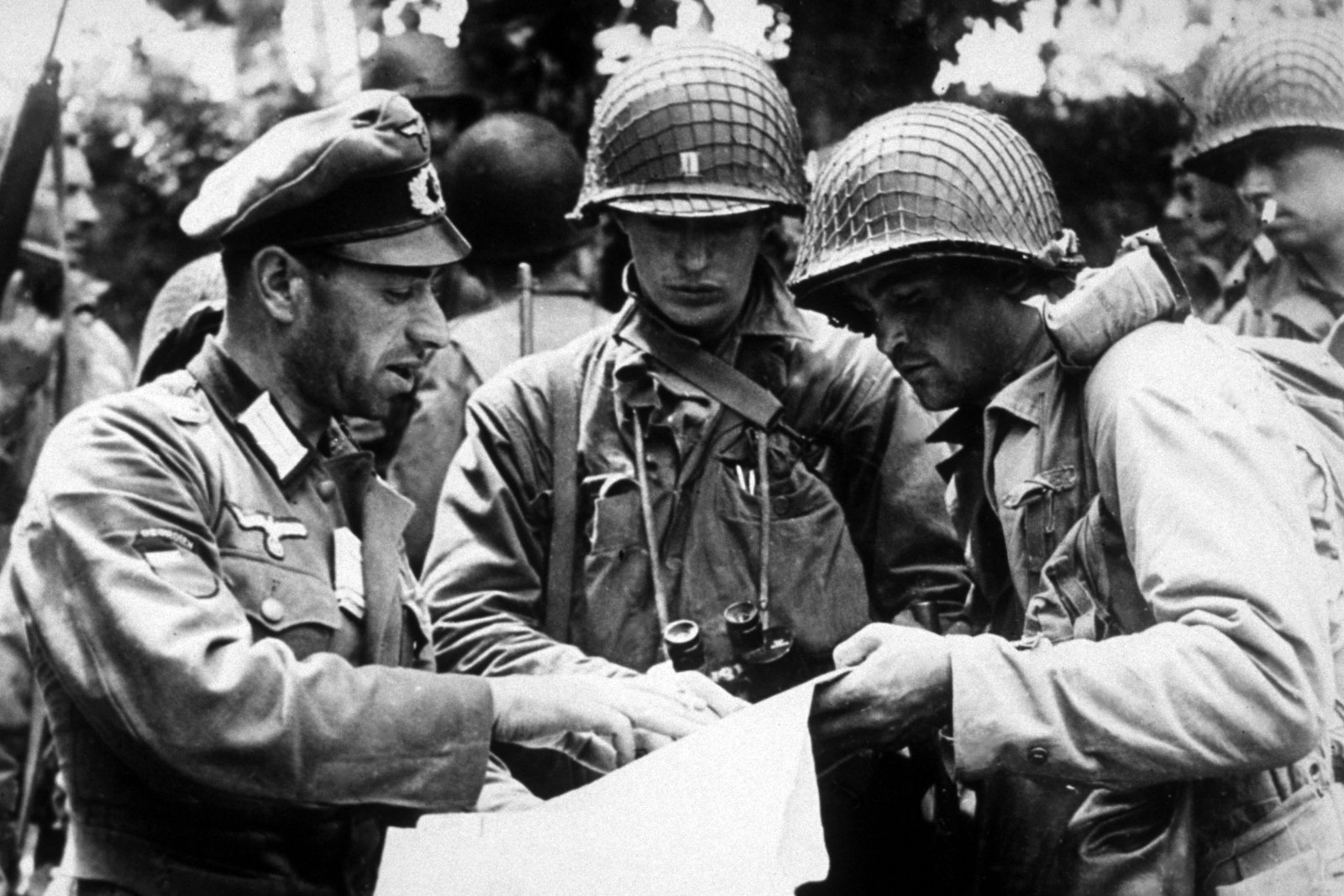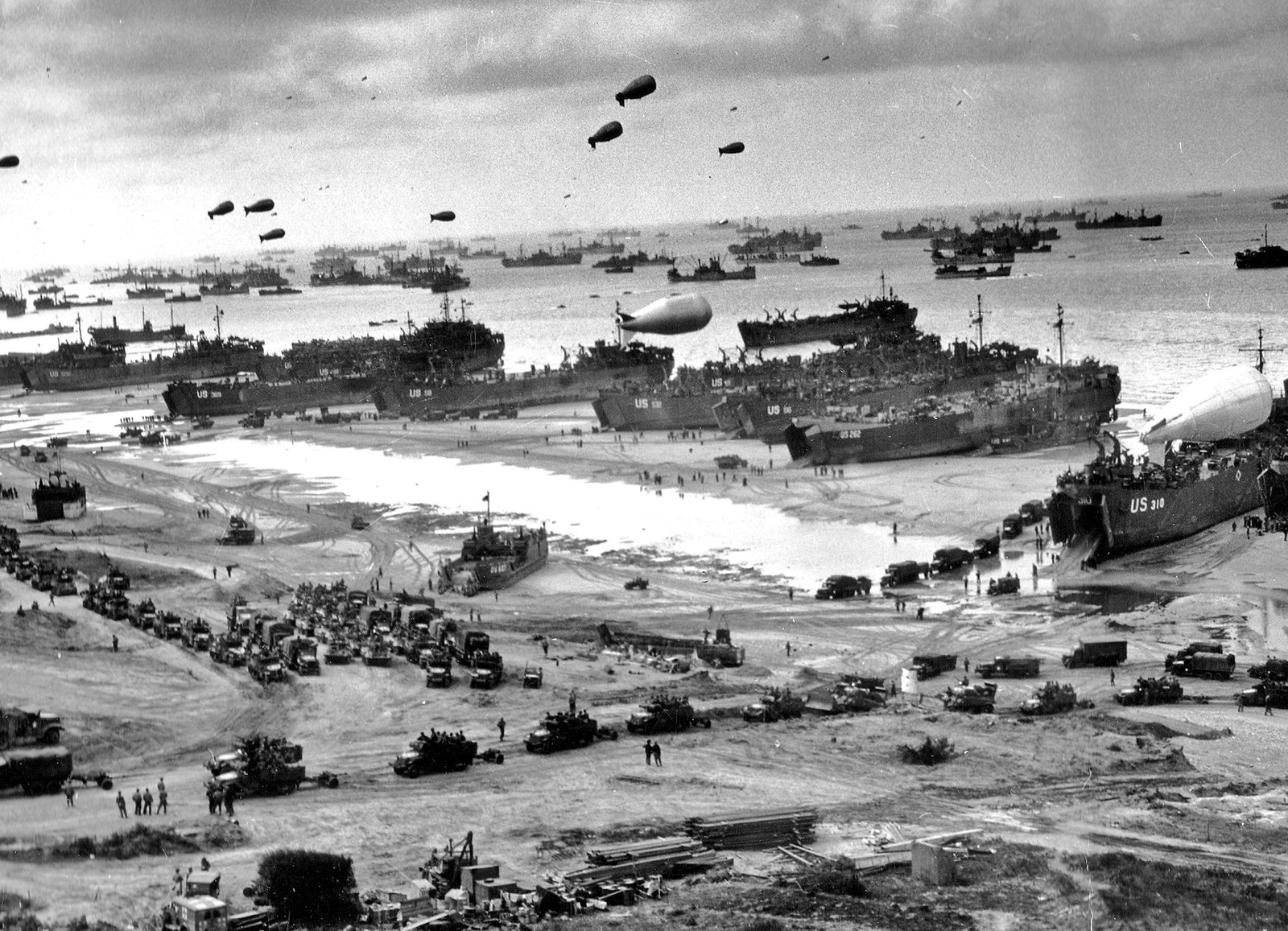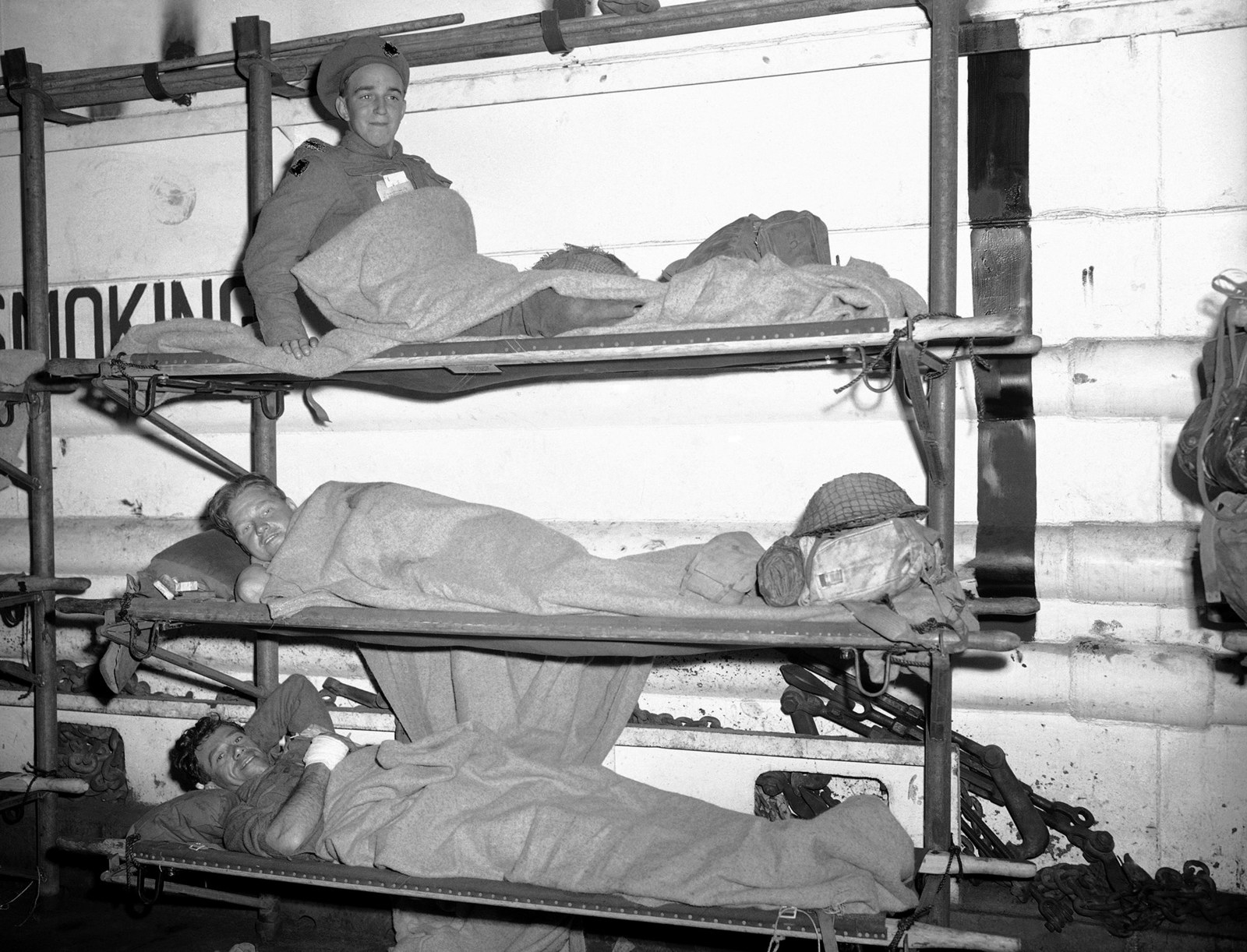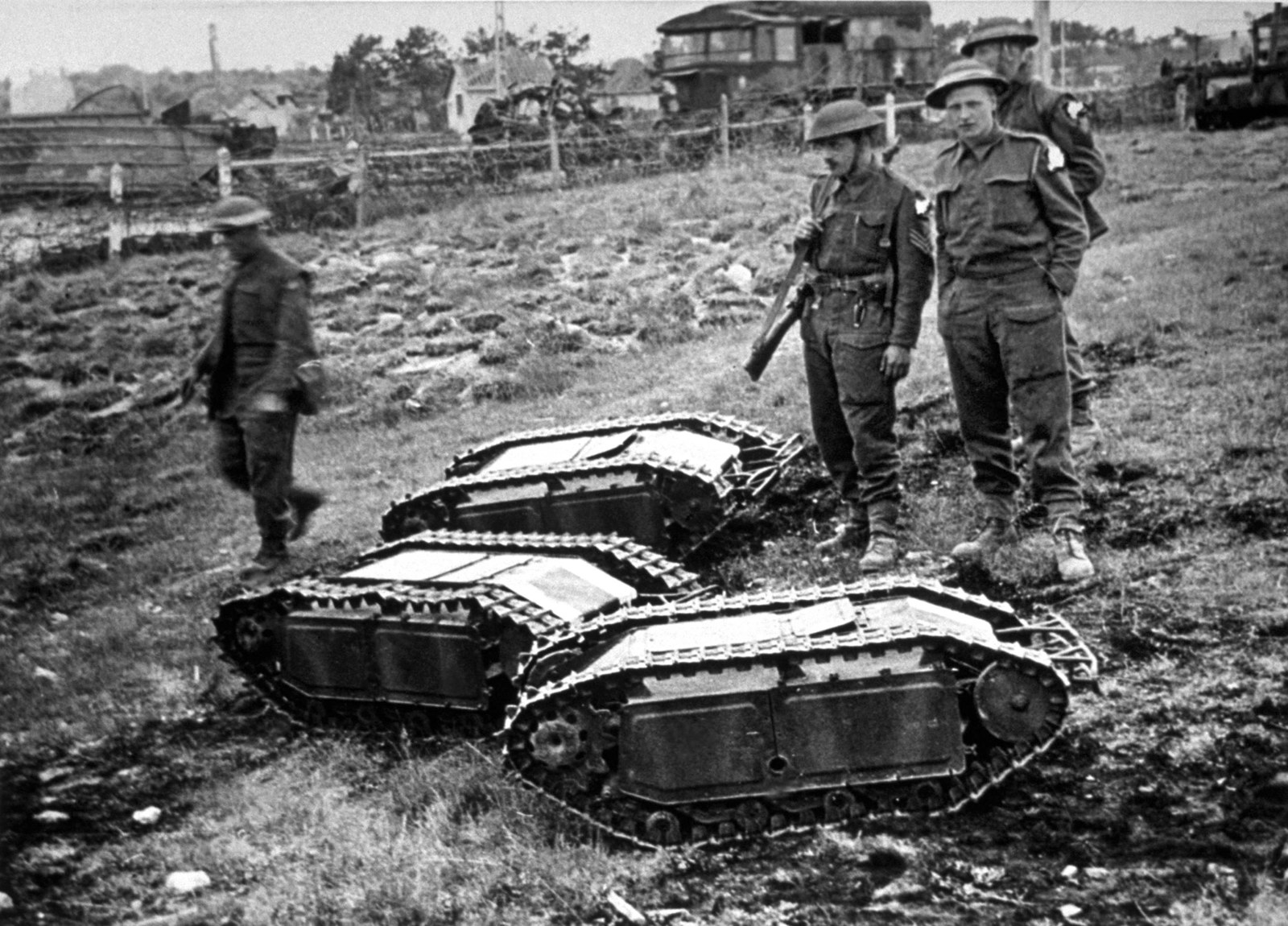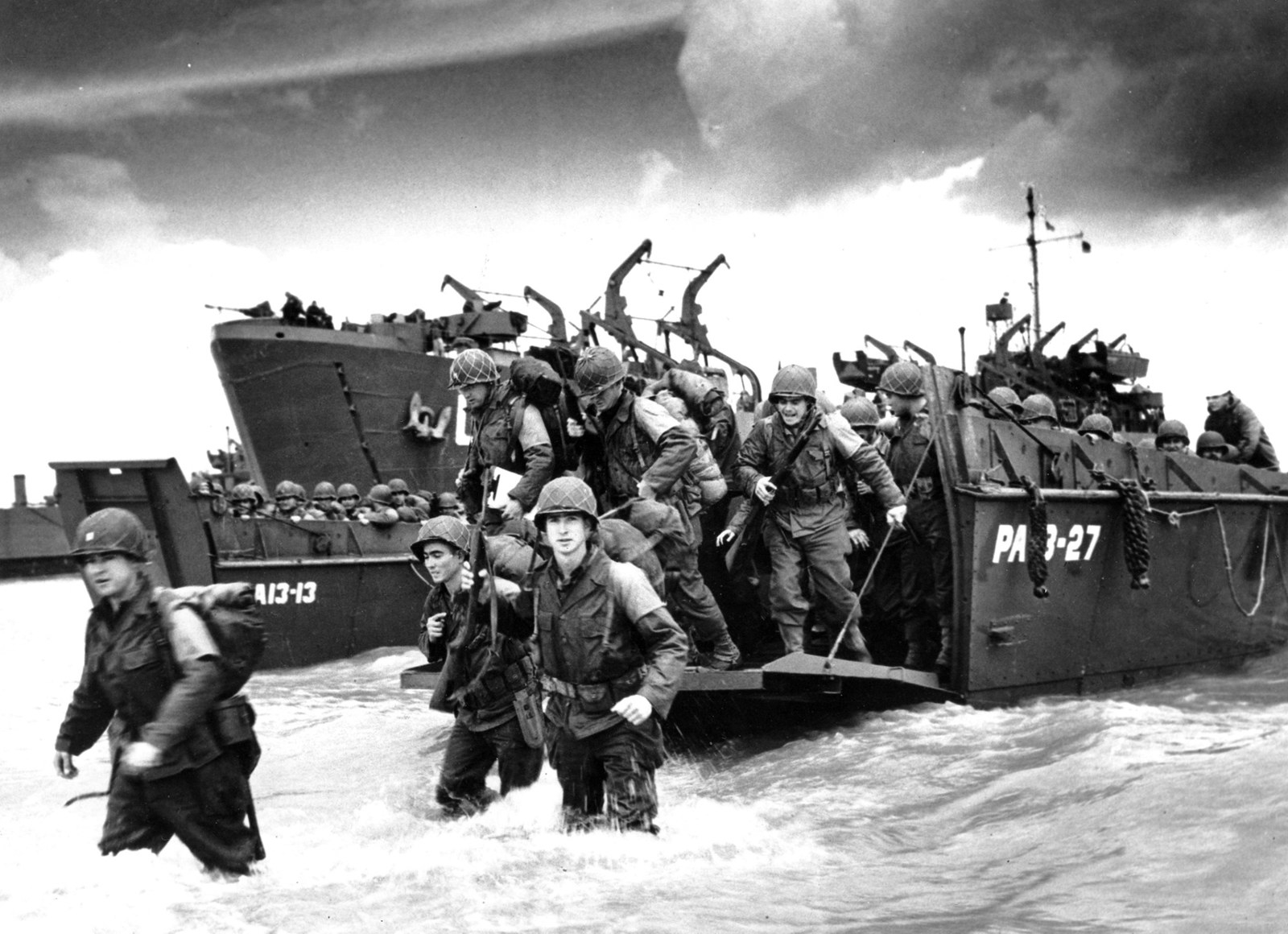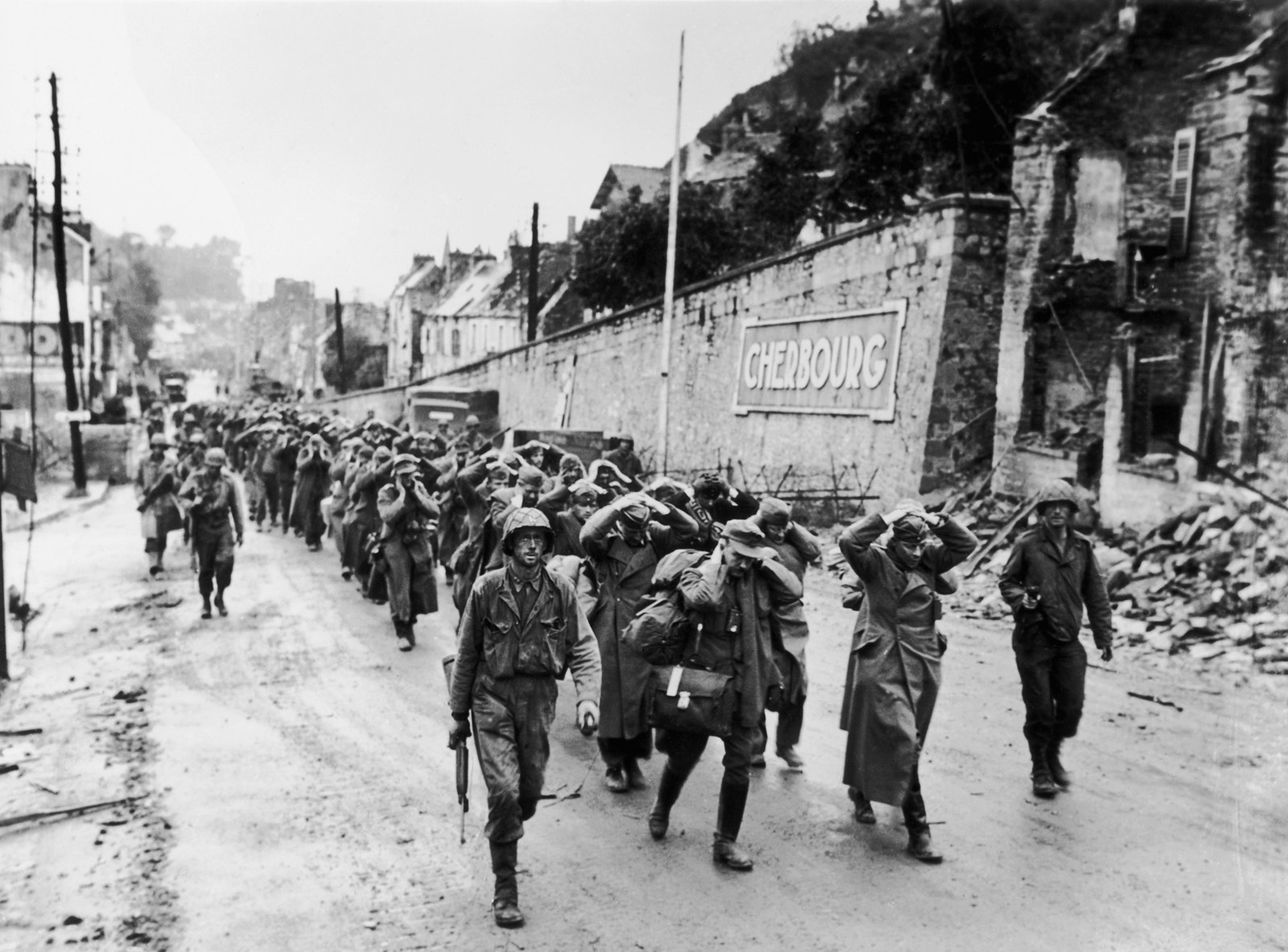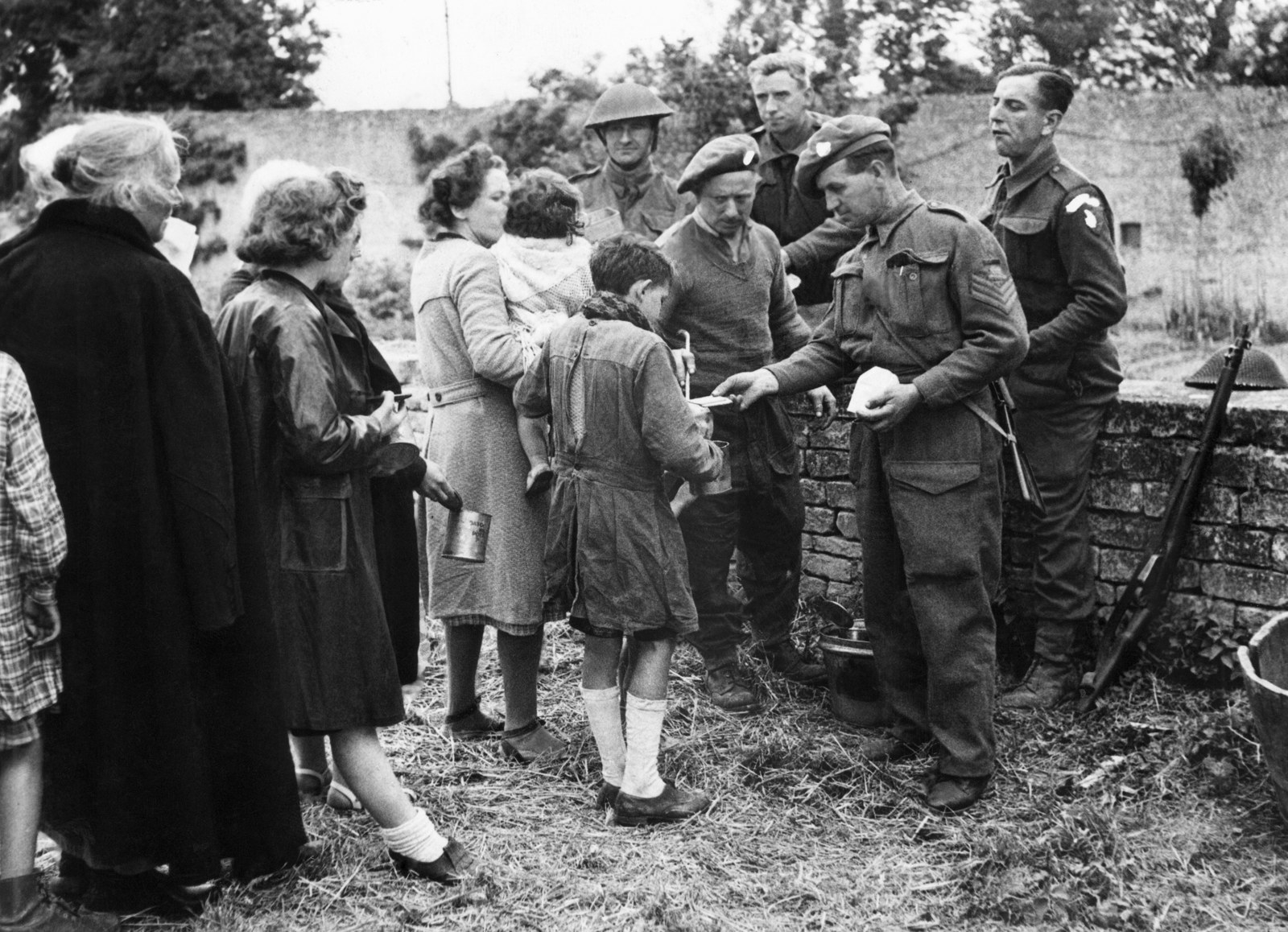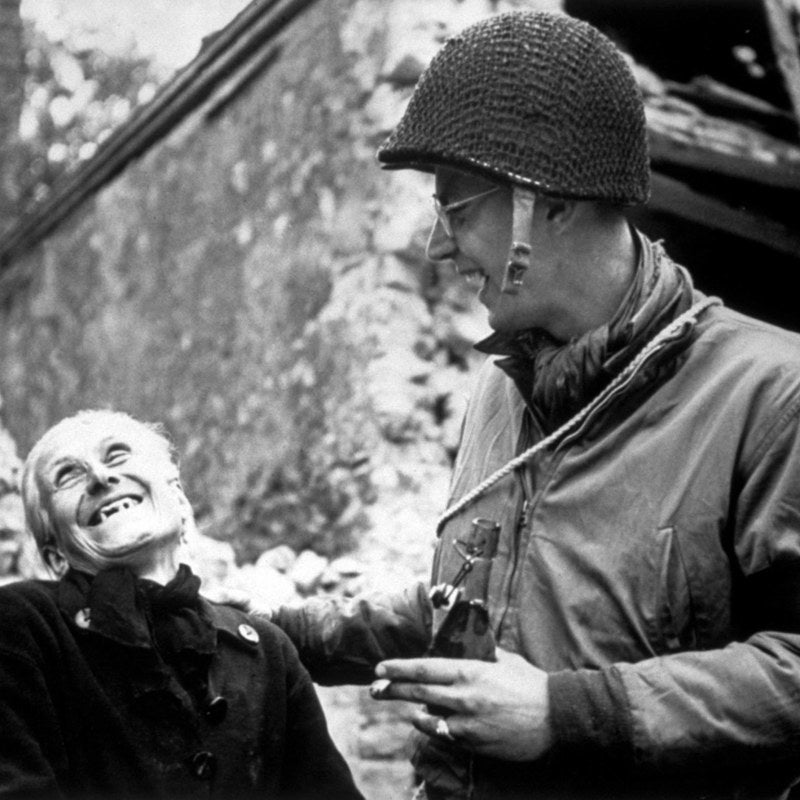 An American paratrooper and a French woman (left) enjoy a joke together in the shell-torn streets of Sainte-Mère-Église. An American GI (right) is sound asleep in a Normandy trench.