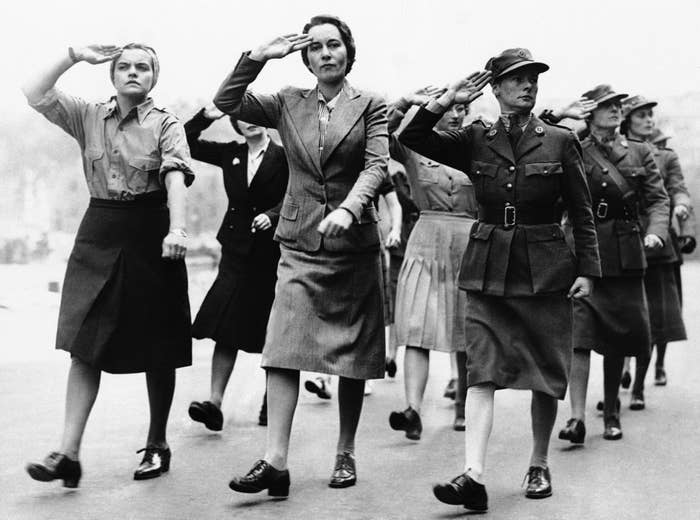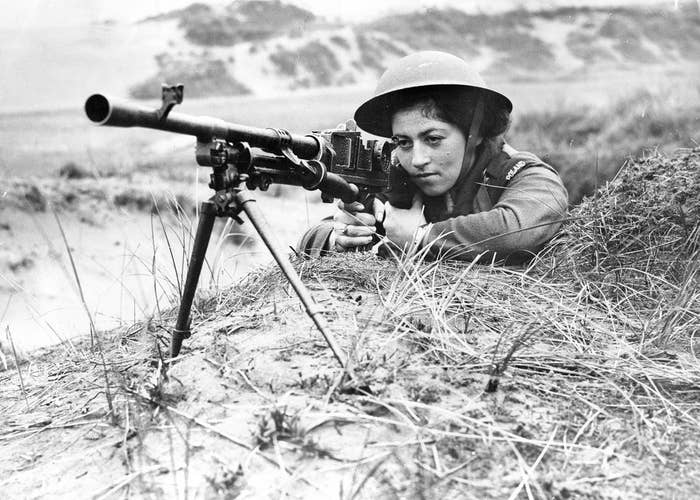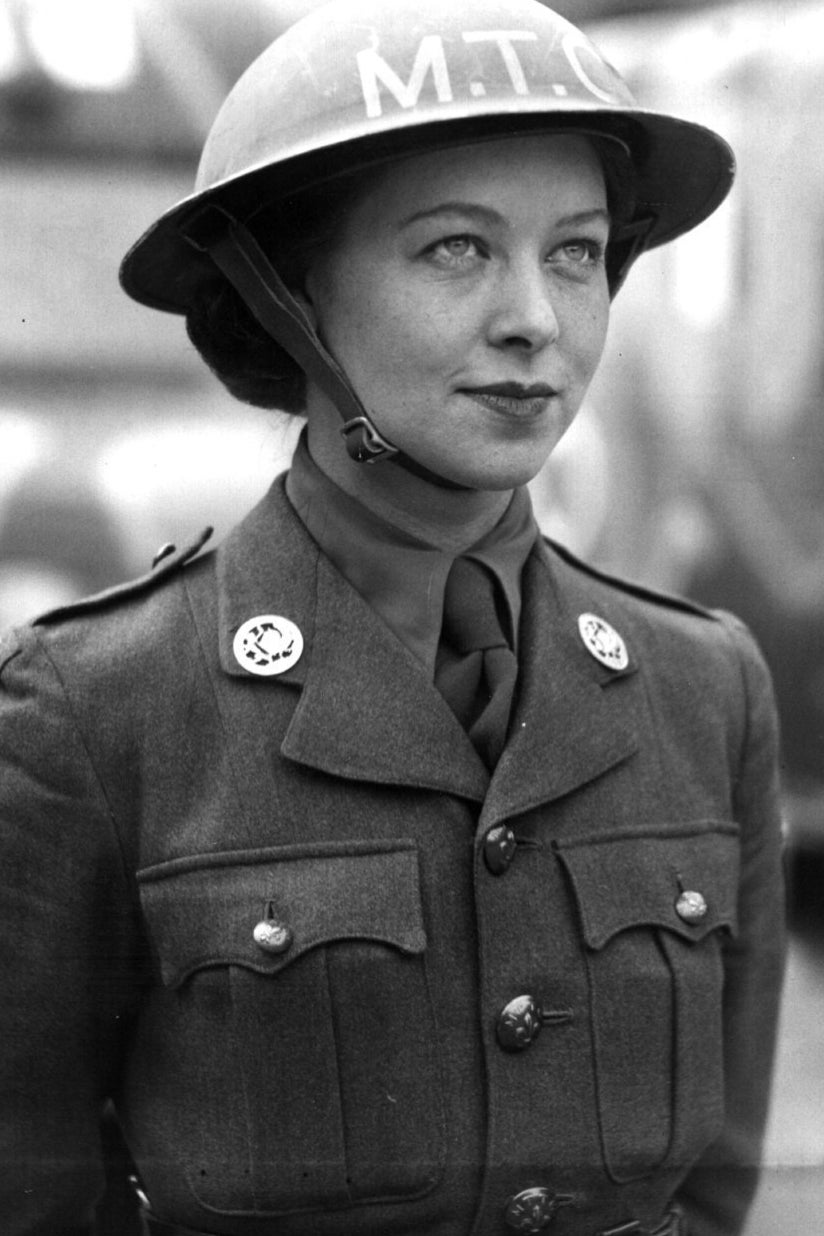 An ambulance driver of the British Women's Auxiliary Army stands at attention in France, 1940 (left). A woman wears the regimental badge of the Royal Army Ordnance Corps tied to her ankle, 1941 (right).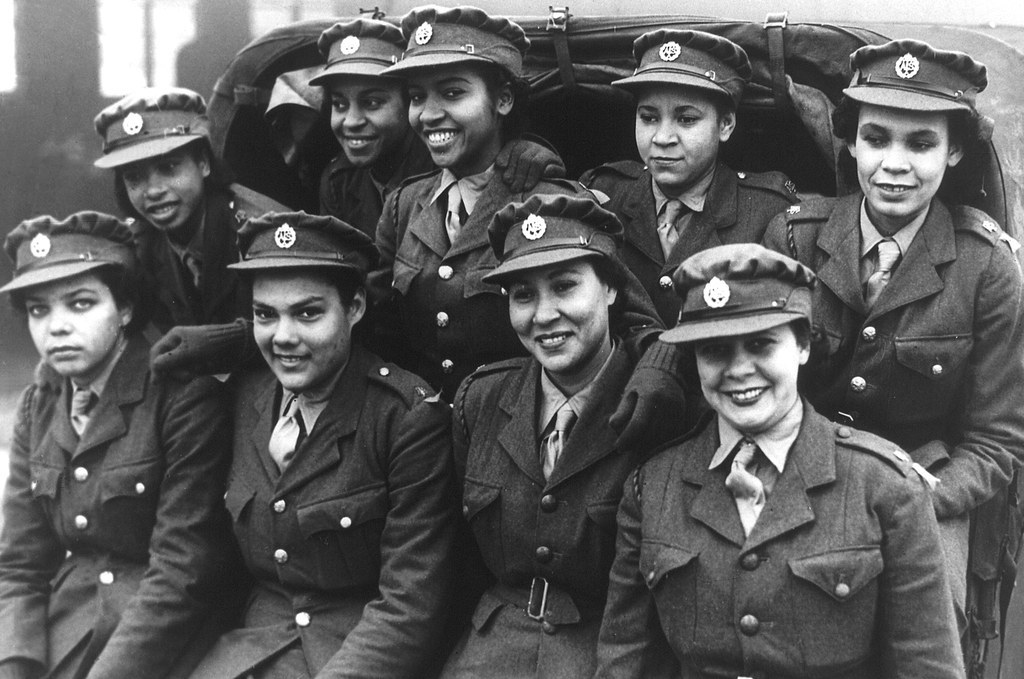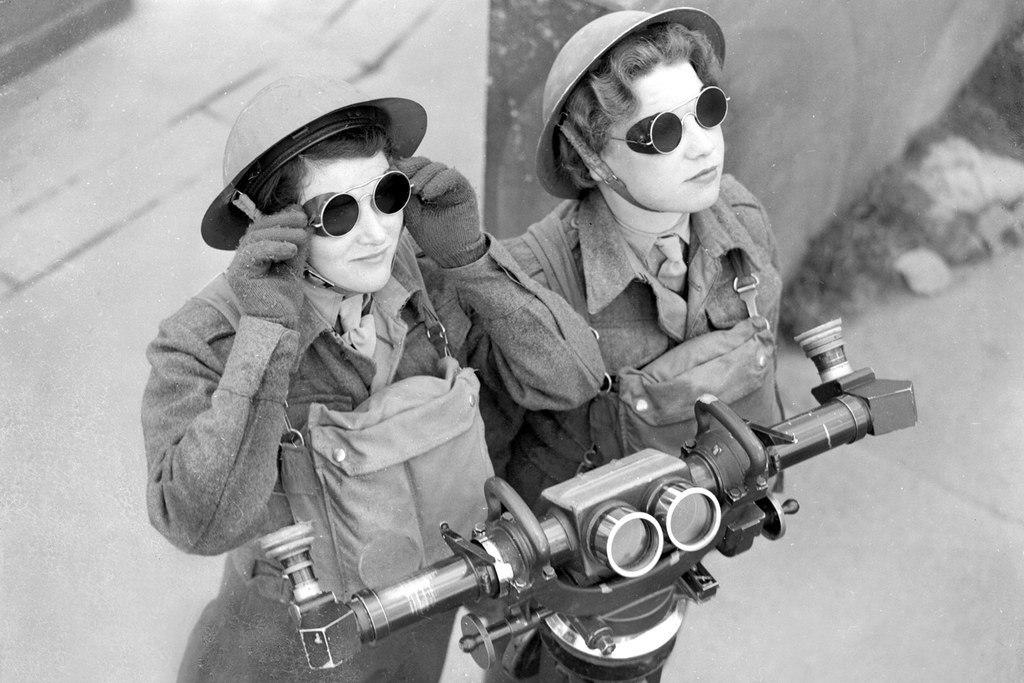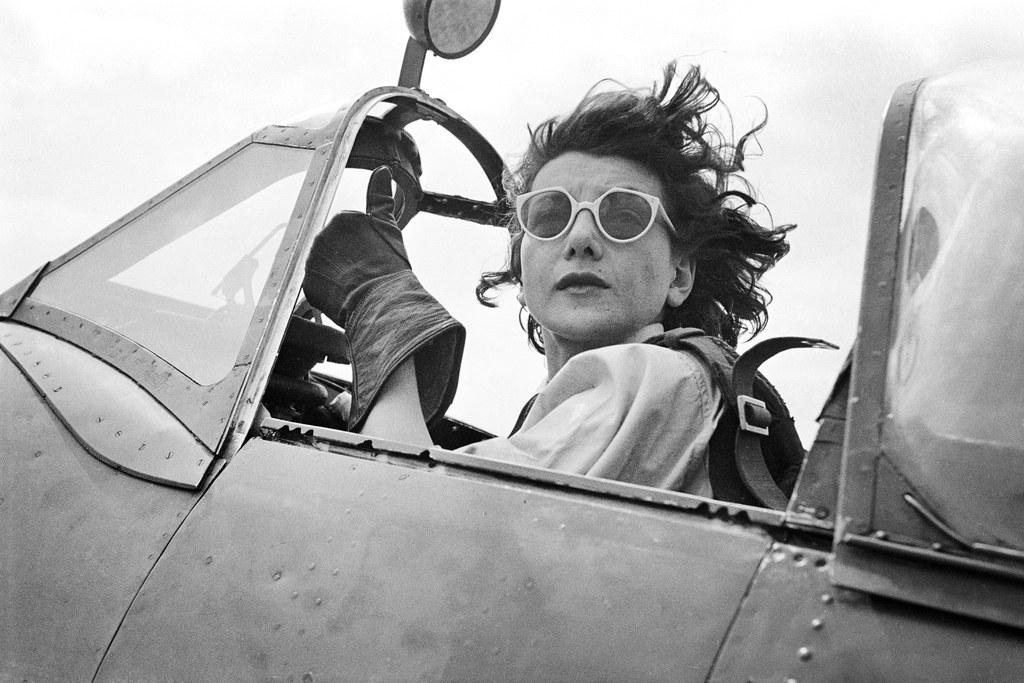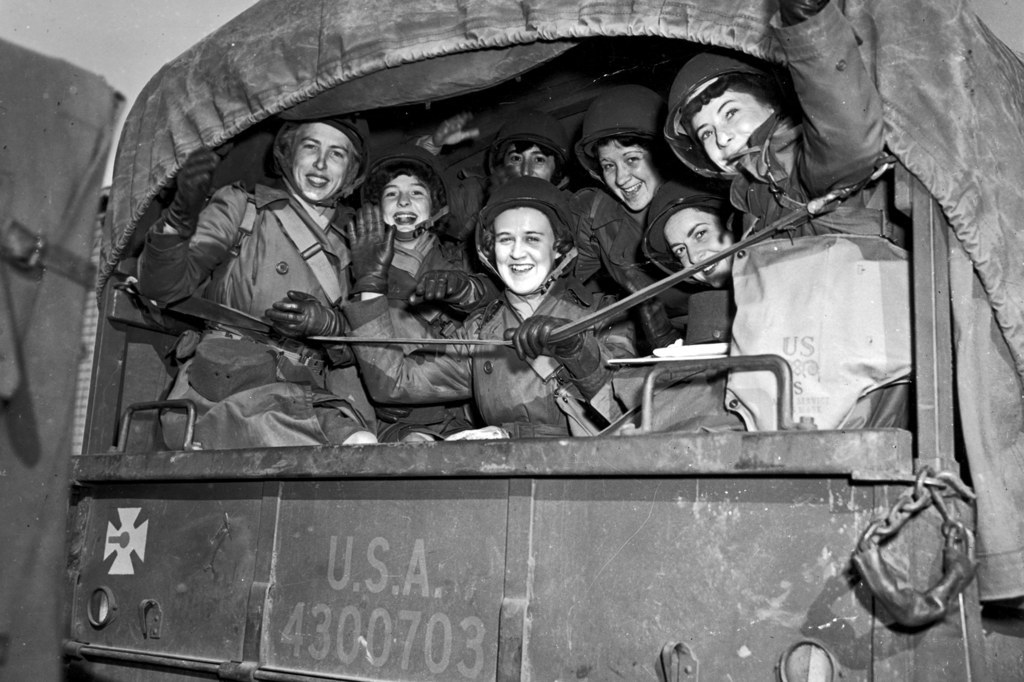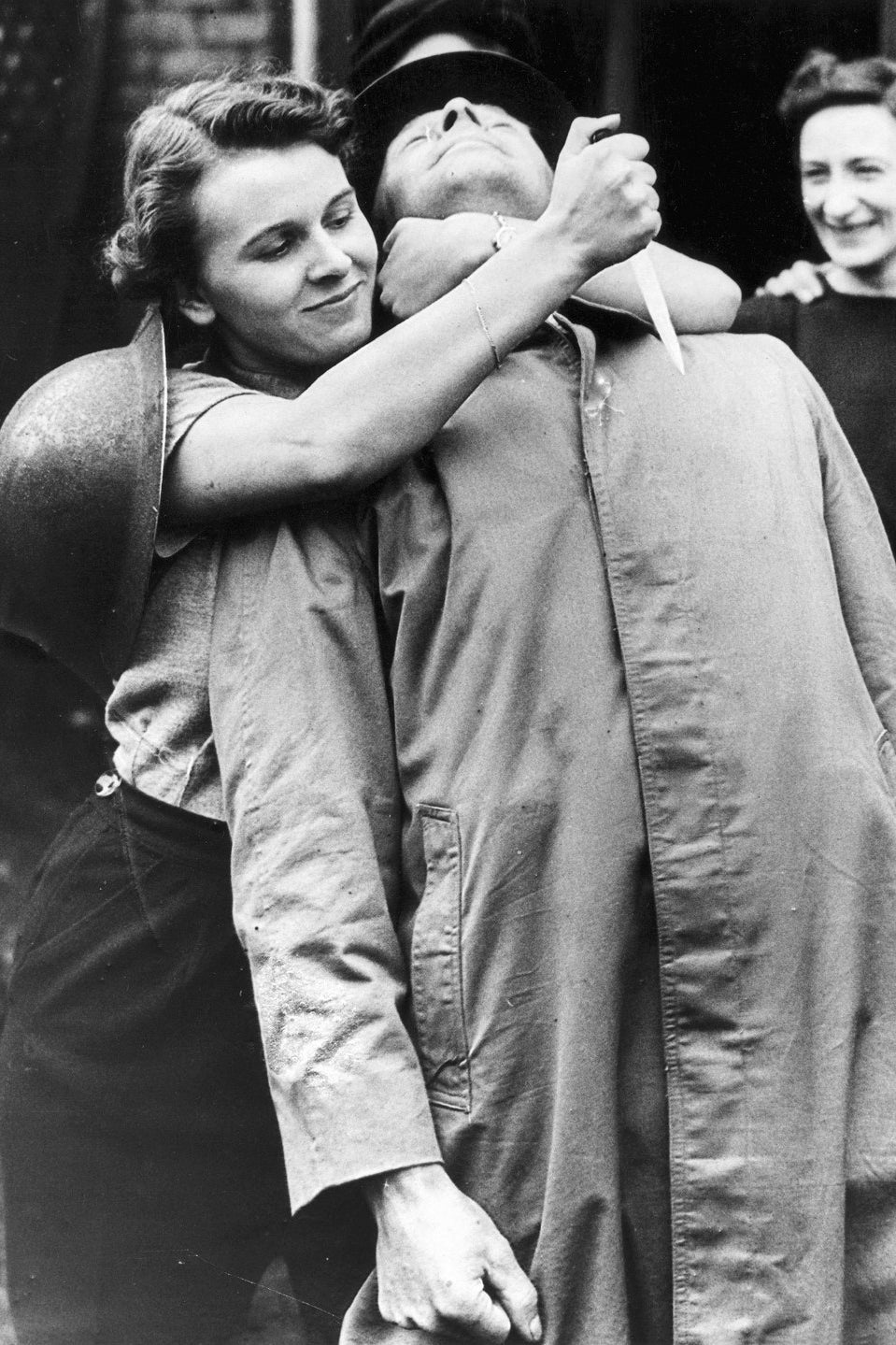 A member of the British Home Guard learns how to tackle a potential attacker in 1942 (left). An army sergeant instructs a group of British women known as the Women's Guerrilla Corps, 1941 (right). The Women's Guerrilla Corps consisted of women between the ages of 40 and 60, who were unable to join the other women's services during the war.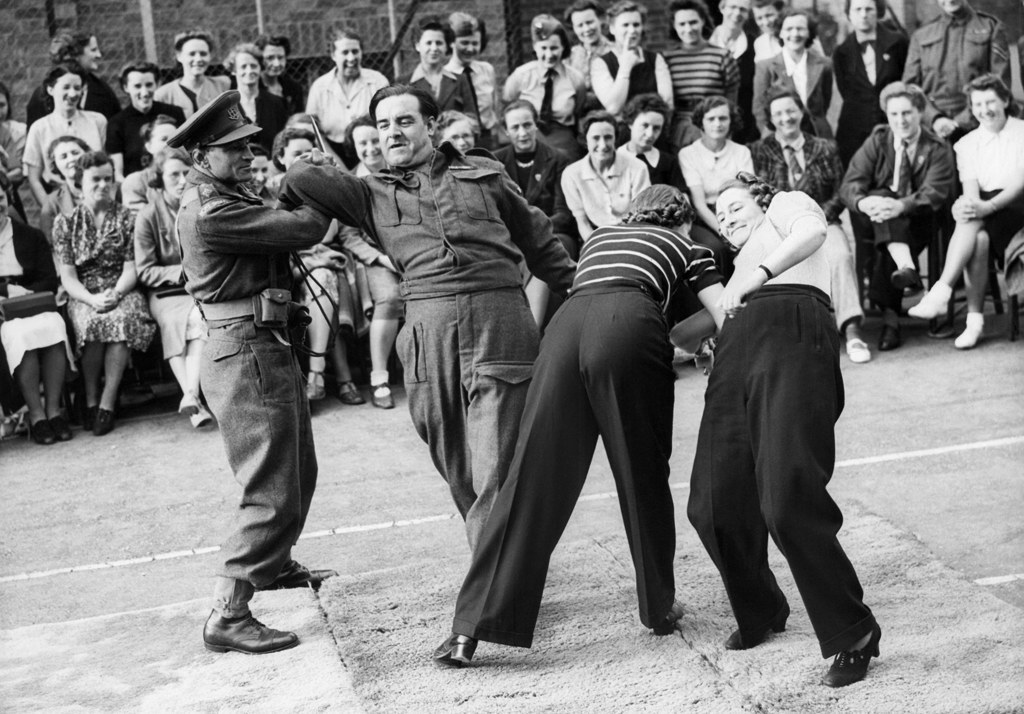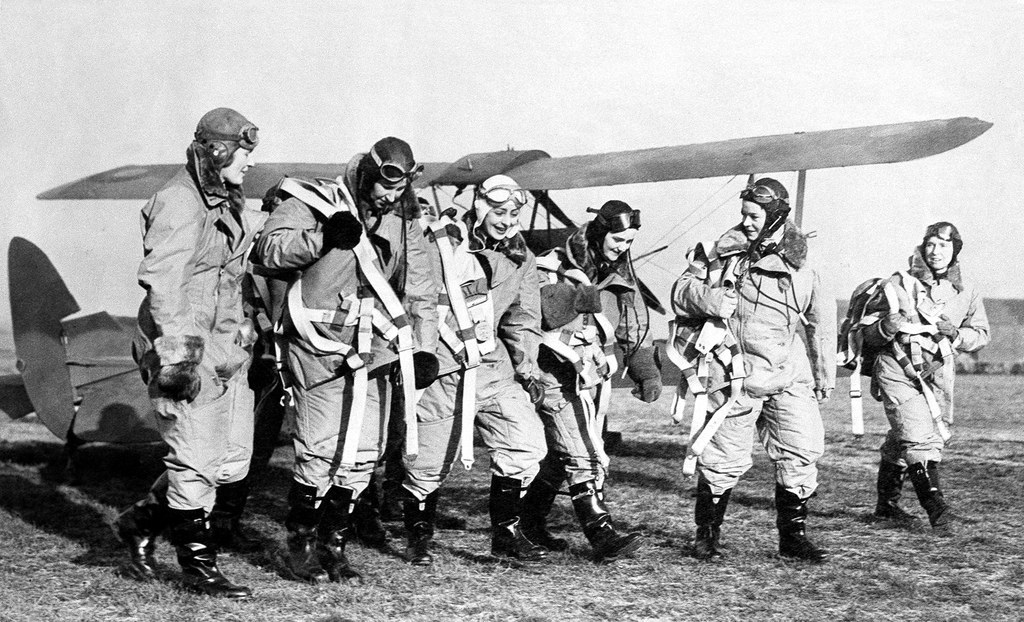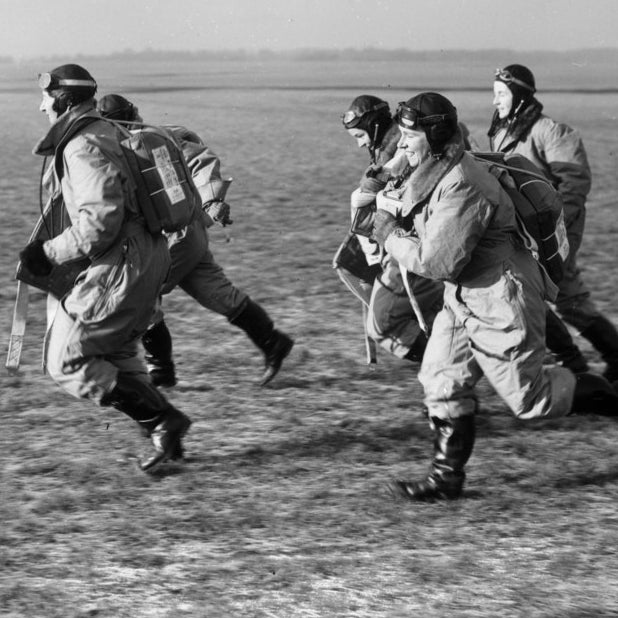 Pilots of the Transport Auxiliary Service hustle to their planes during a training drill in 1940 (left). In the picture to the right, the pilots study a map spread out on the wings of an aircraft.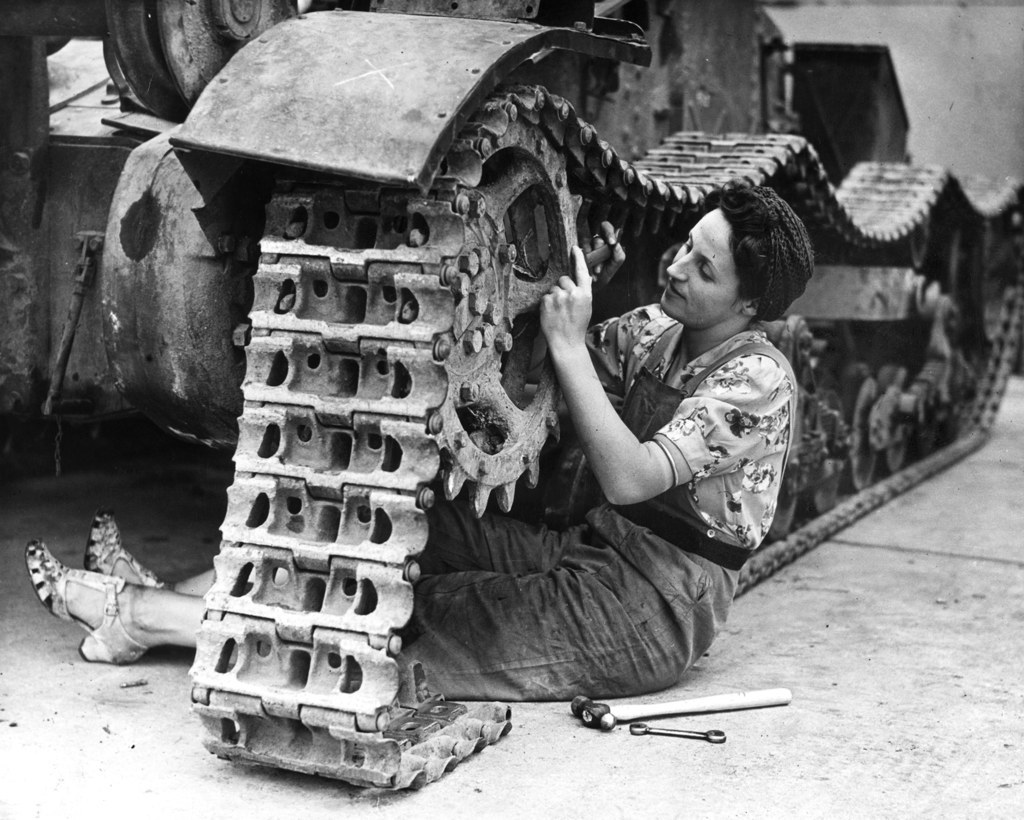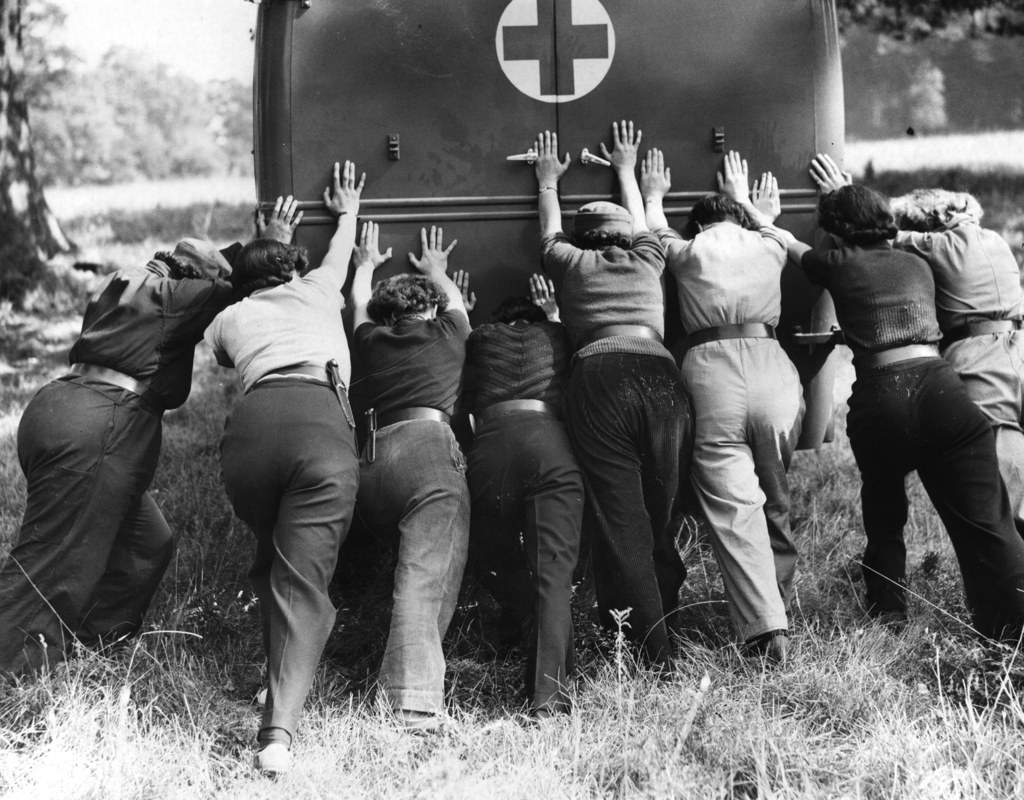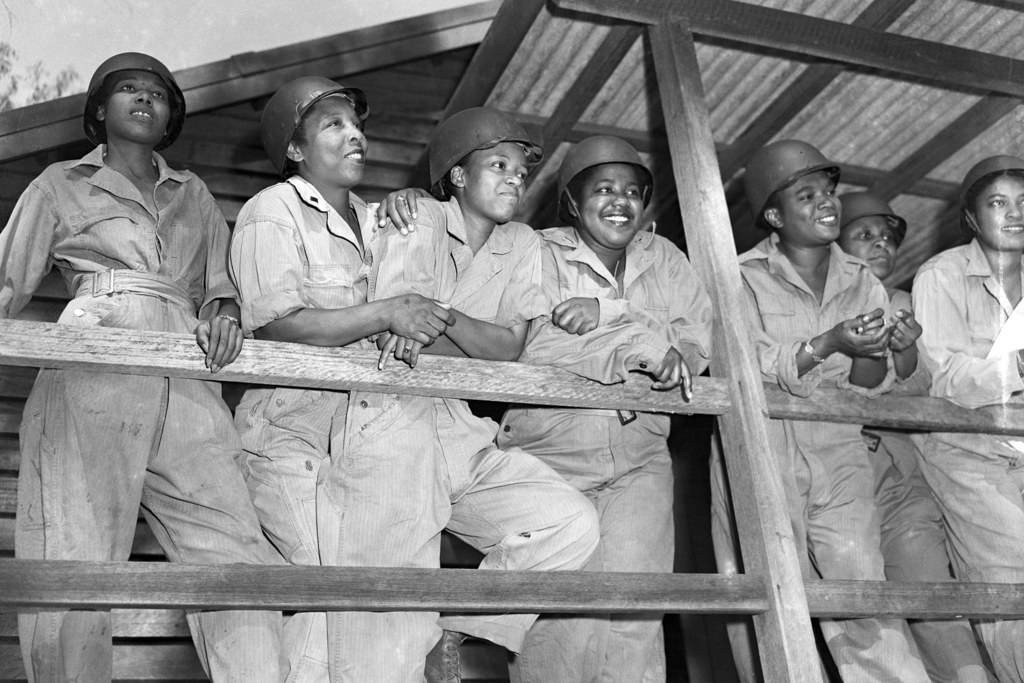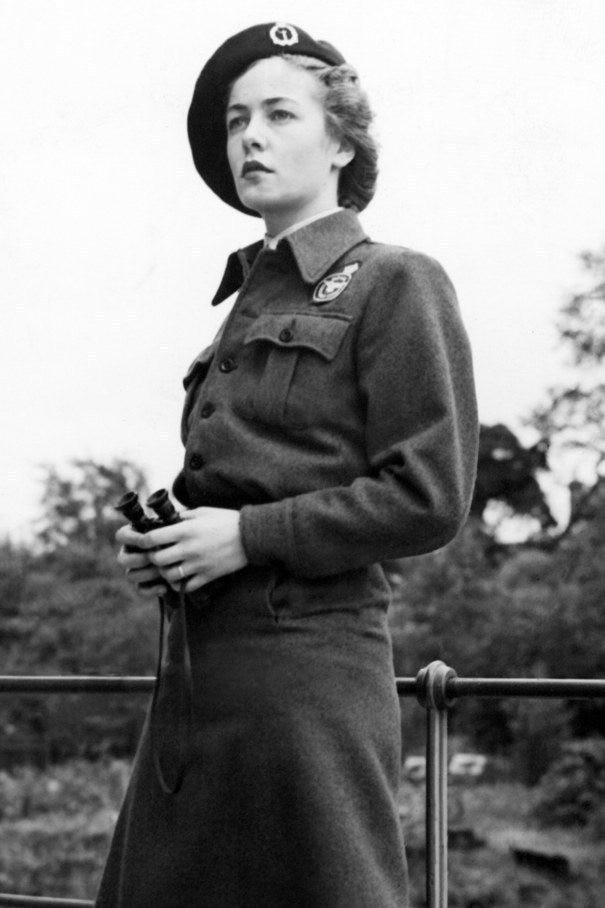 A member of the Royal Observers Corps Center spots and documents every aircraft, both hostile and friendly, as it passes overhead in 1943 (left). Well protected from the cold weather, a member of Finland's women's army, the Lotta Svärd, takes part in air raid precautions practice in 1940 (right).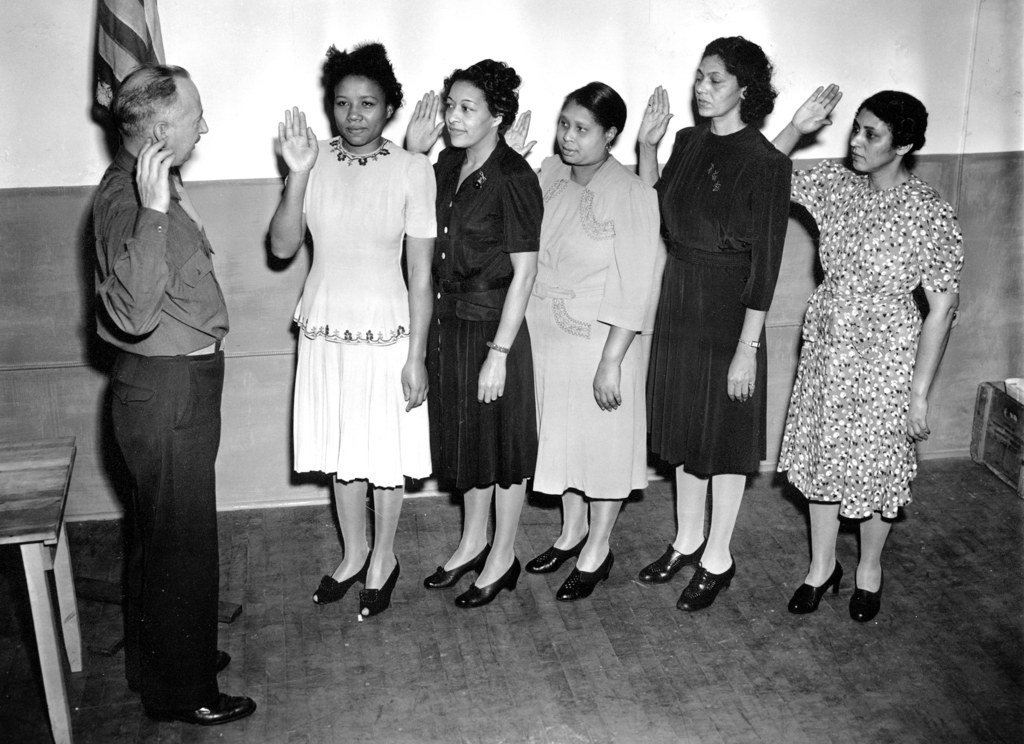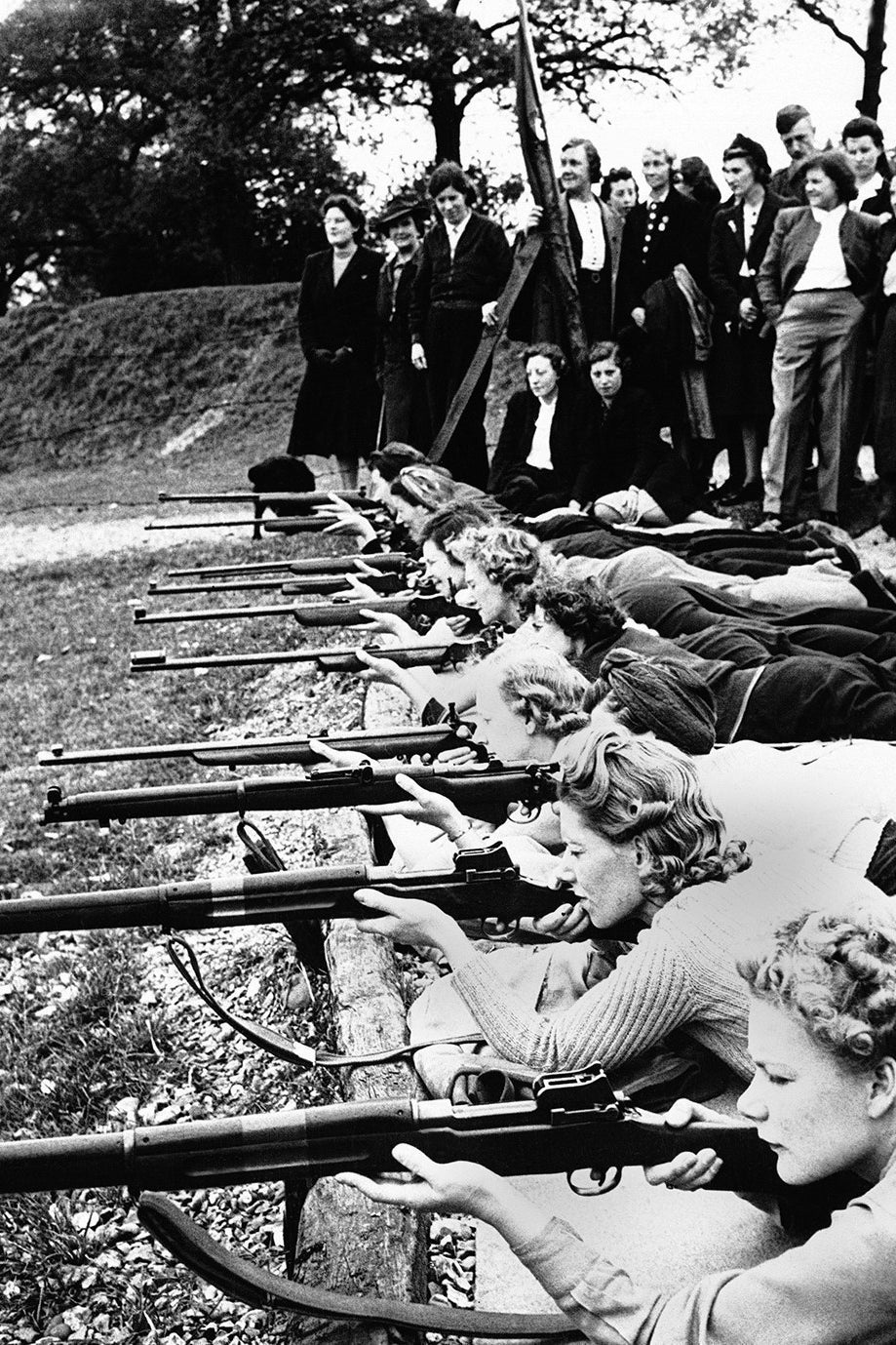 Members of the Watford Womens Home Defense Unit practice their aim on the rifle range, as other members wait their turn to shoot in 1942 (left). This unit was composed mainly of business and professional women who took the rifle instruction during their leisure time. In the left picture, a team of firefighters belonging to the Royal Northern Hospital in Holloway practice to put out Blitz fires in 1941.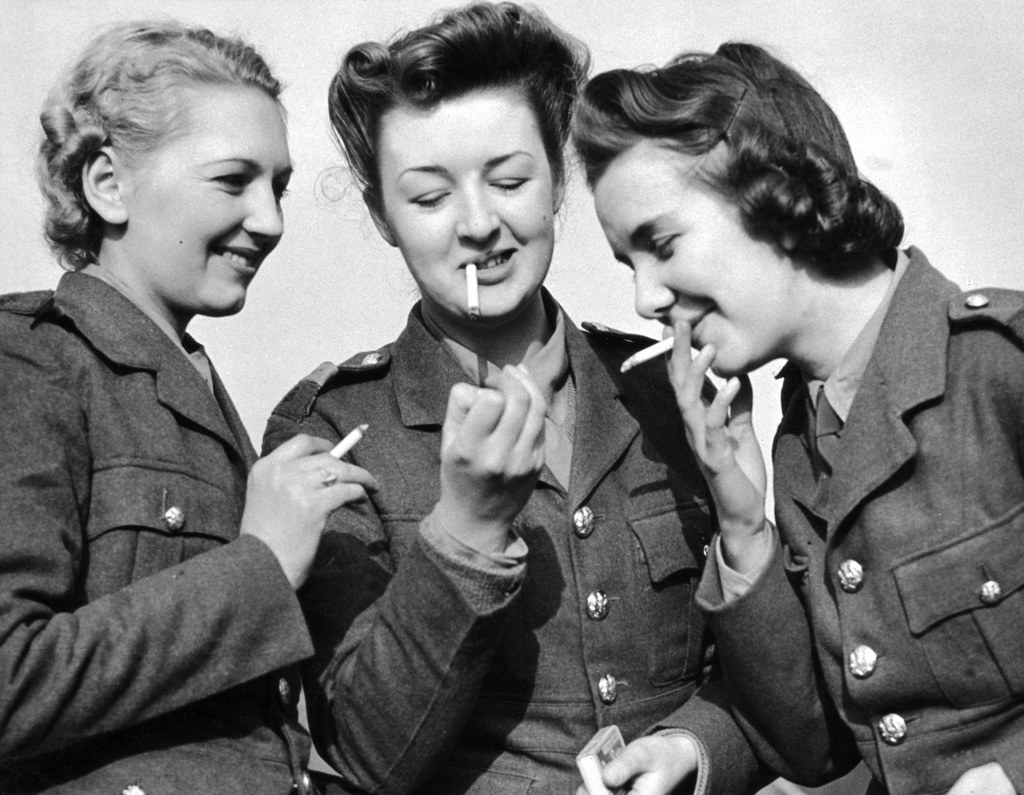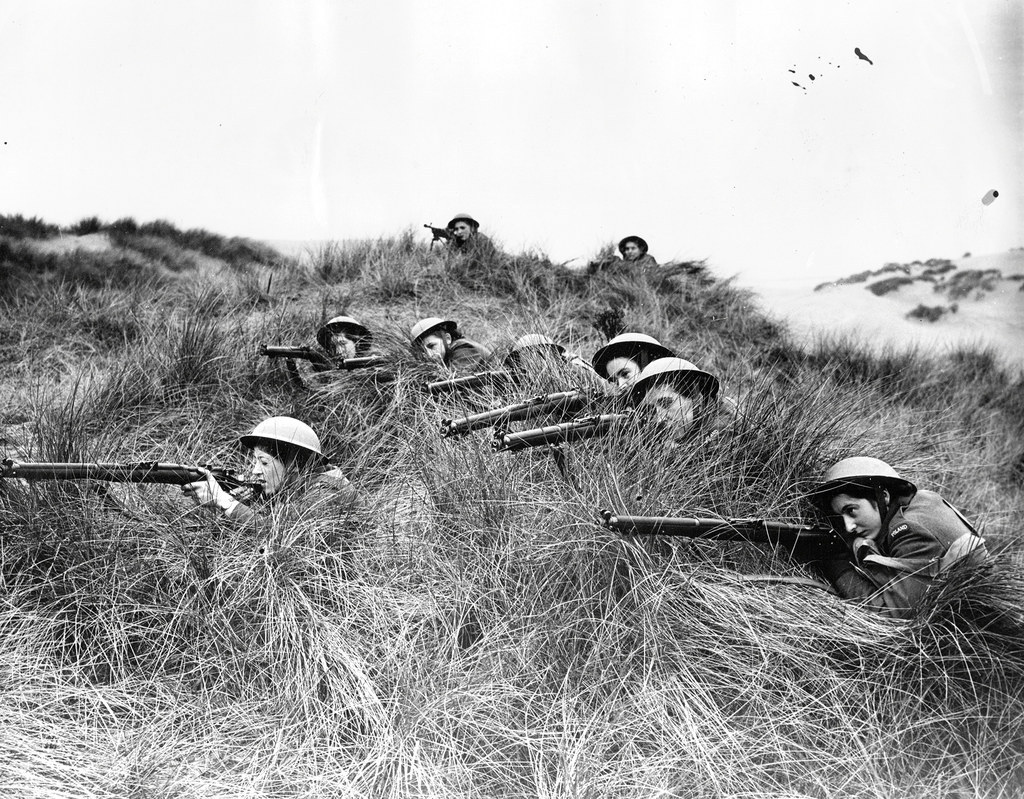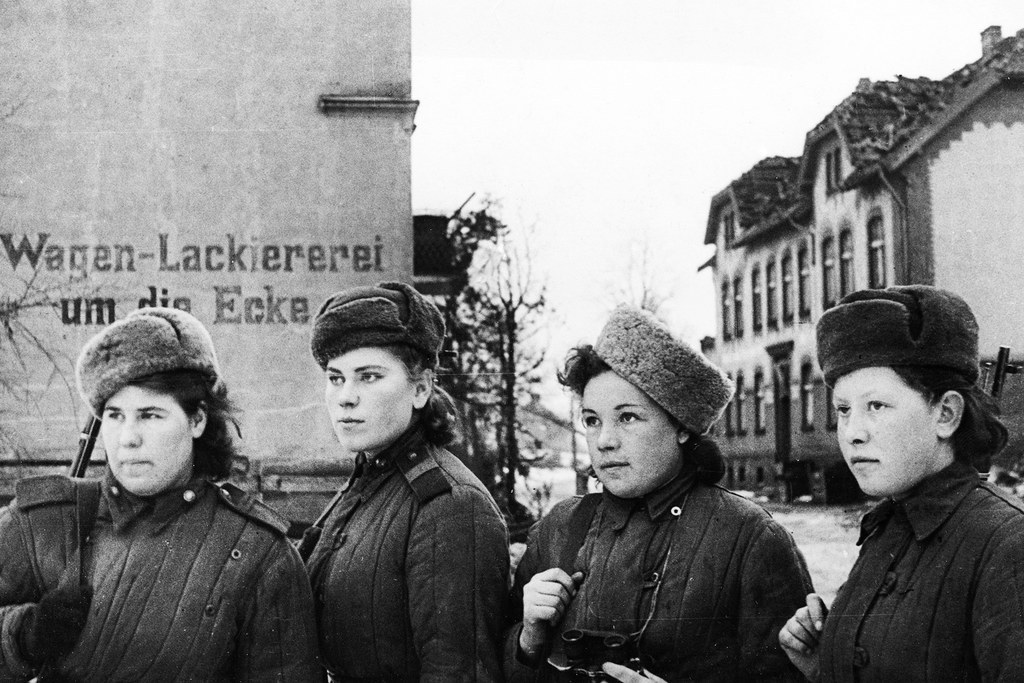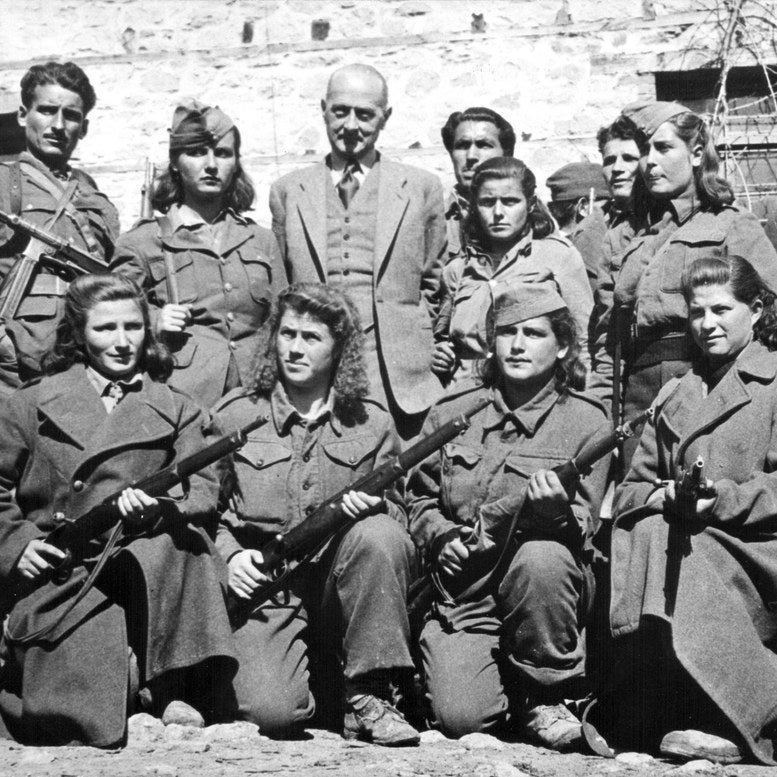 Led by Lieutenant Maurice Delvoie of Belgium, a group of Greek women take up arms to aid in the war effort, circa 1939-1945 (left). Italian women partisans on the Castelluccio front in Italy, keep their weapons ready as they wait their turn to go on patrol with members of the U.S. 5th Army, 1944.