PornBurger: Hot Buns and Juicy Beefcakes is a recipe book bordering on an X-rated culinary fantasy.
There aren't any nudes in this book per se, but just as the title describes, there's enough hot and steamy burger-on-burger action to get your blood pumping and palms sweating. Chef and self-described "burger pervert" Mathew Ramsey spoke to BuzzFeed about what it takes to create the perfect burger...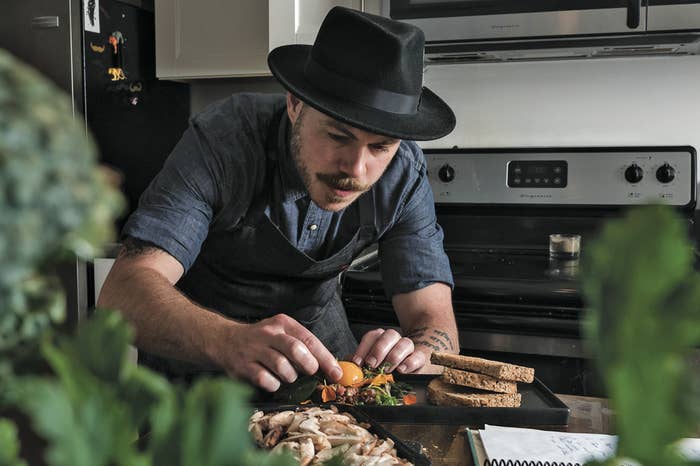 A burger is only as good as the ingredients you put in it. When done right, a good burger should leave you wanting both a cigarette and a confessional... toes curling, guttural moans, the works. A good stack is like a well oiled orgy, all components have a part to play. Because food involves all of the senses, I find it to be incredibly sensual... Especially, when a good ravishing results in some special sauce dripping down my chin.
On that note — here are some of the tantalizing creations that chef Mathew Ramsey has concocted: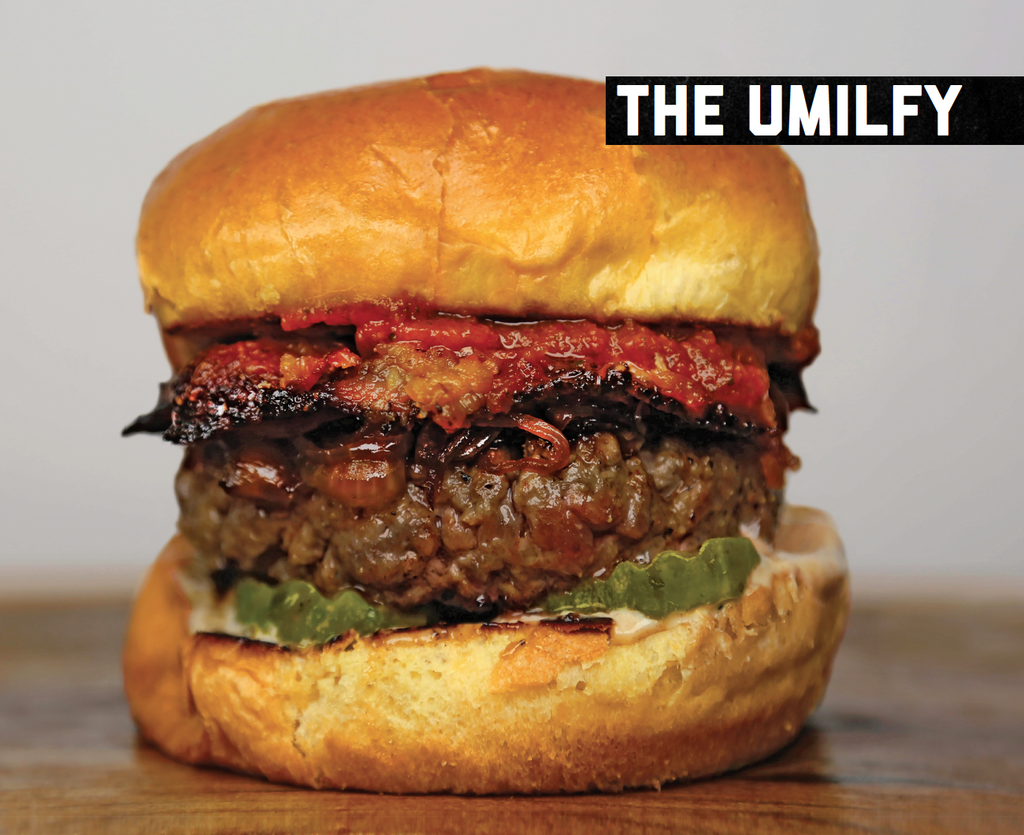 - 1 PornBurger- Kimchi ketchup- Crisp-cooked bacon with white miso parmesan bacon rub- Black-vinegar-marinated onions- Quick pickled hamburger dills- Black garlic aioli- Brioche bun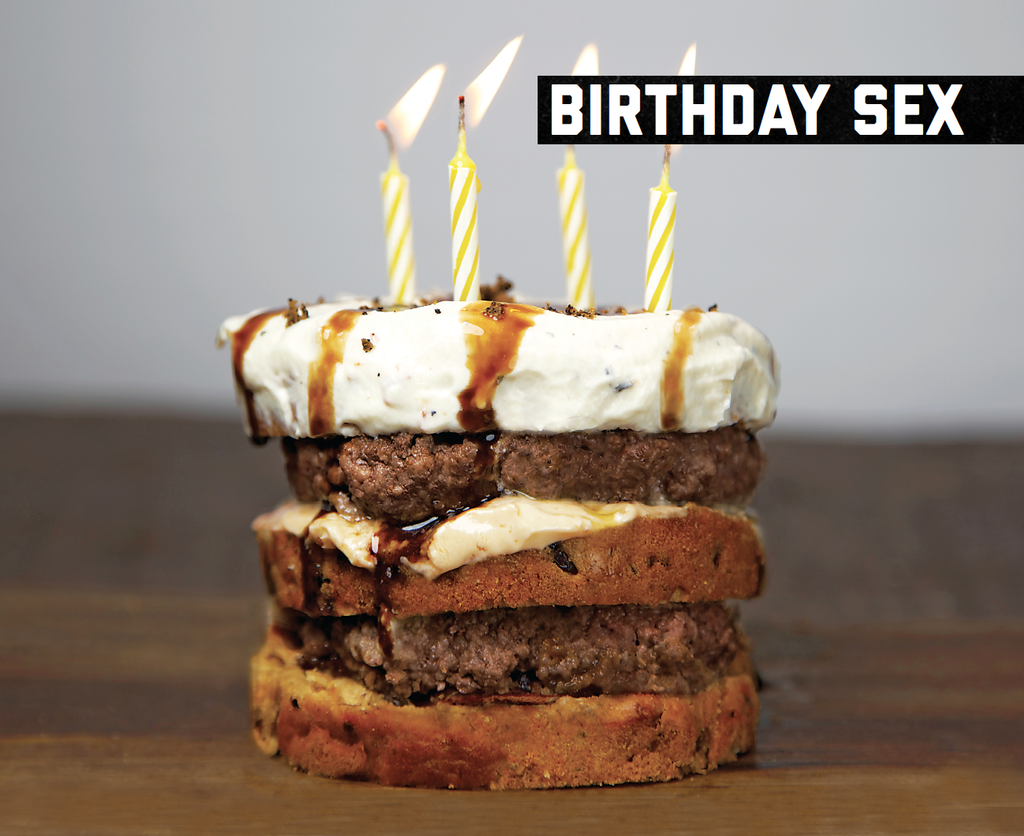 - 2 PornBurgers- Freshly shaved black truffle- Balsamic glaze- Truffle whipped goat cheese- Foie gras mousse- Kalamata olive/onion confit and cherry cake- A few slices of crisp-cooked bacon- Port wine onion jam
- 1 PornBurger - Pineapple upside-down cake- Crisp-cooked bacon with jalapeño bacon rub- Riesling cheddar cheese sauce- Crispy 'spam fries'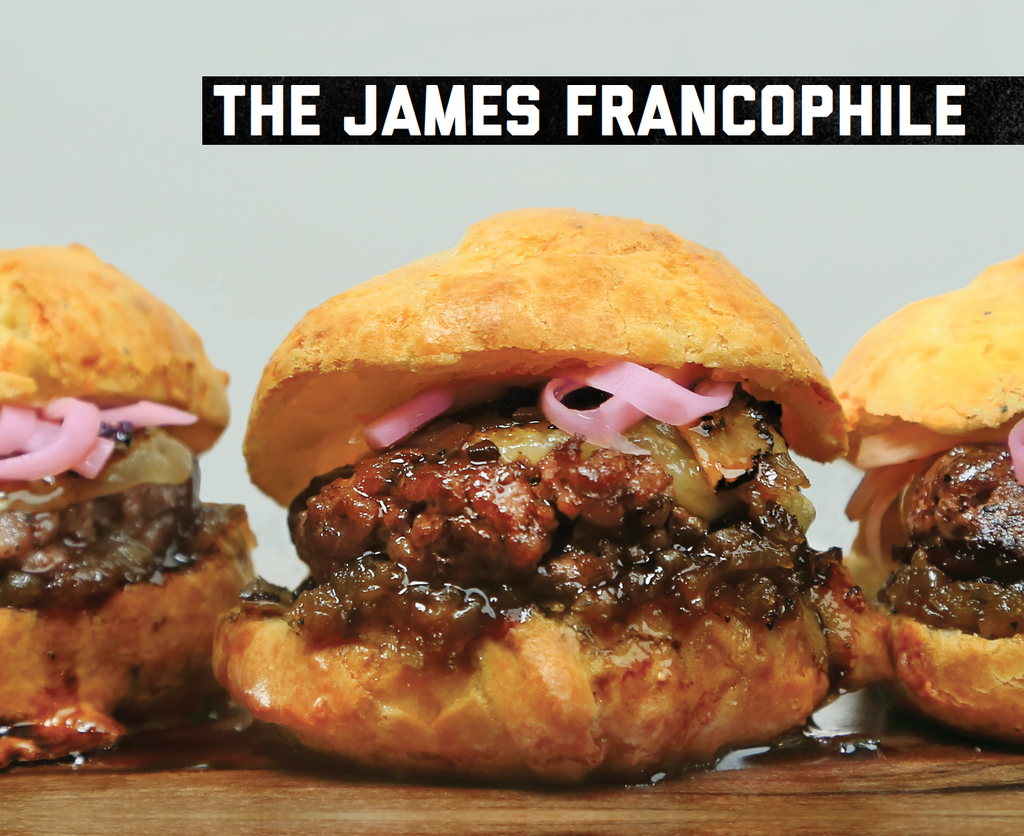 - 1 PornBurger- Quick pickled beets- Truffled demi-glace- Gruyère de comté cheese- Bone marrow onion jam- Potato-chip-crusted foie gras gougères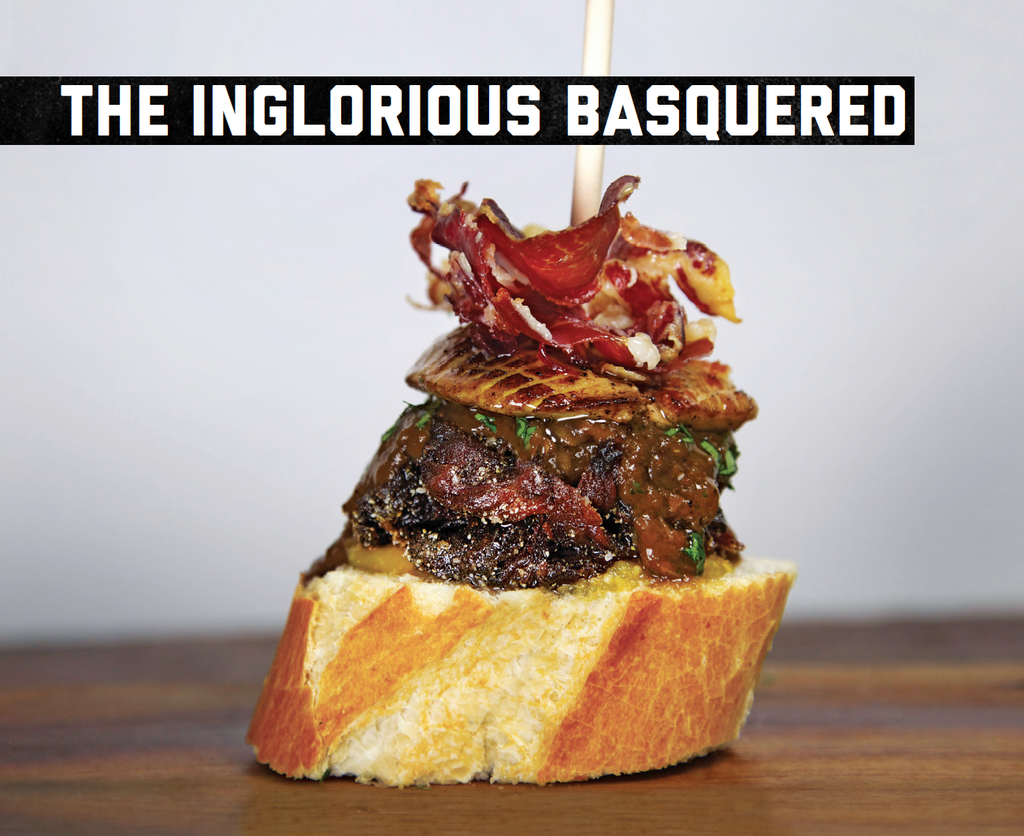 - Candied jamón- Seared foie gras- 1 Oxtail burger with sweet vermouth oxtail jus- Roasted physalis shallot compote- Rustic country bread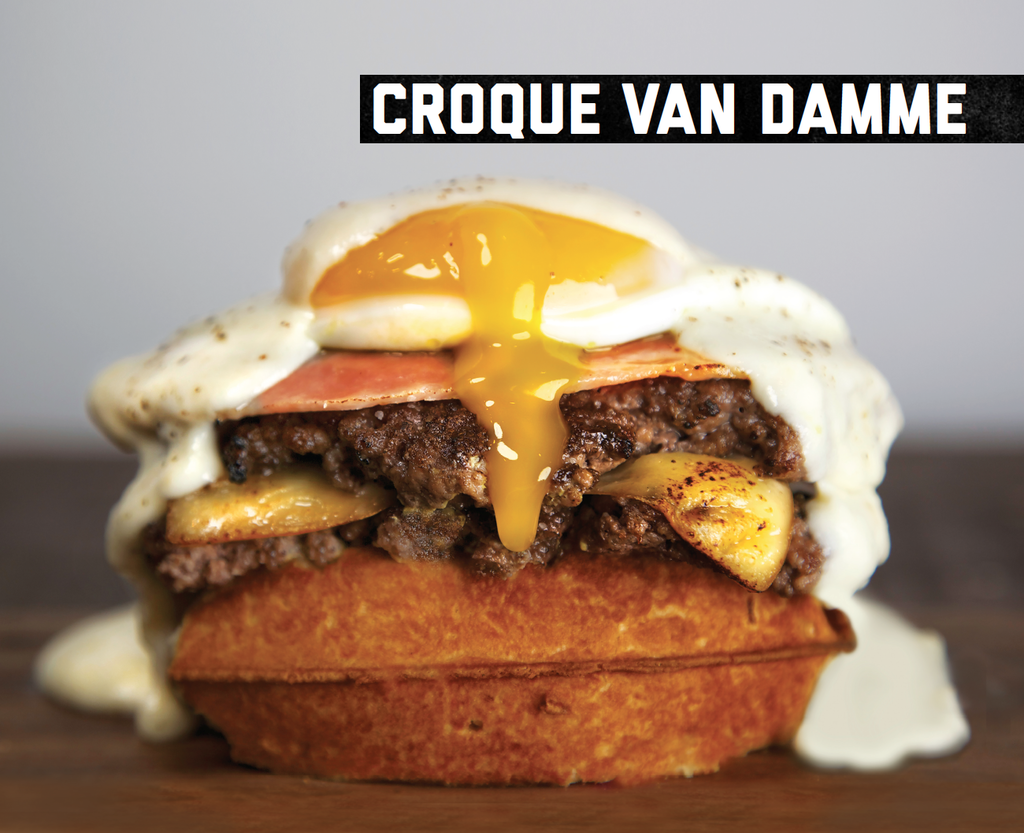 - Freshly grated nutmeg- Parmesan mornay- 1 Fried duck egg- Country ham- 2 Smash-cooked PornBurgers- Sliced applewood-smoked gruyère cheese- Dijon mustard- 1 Liège waffle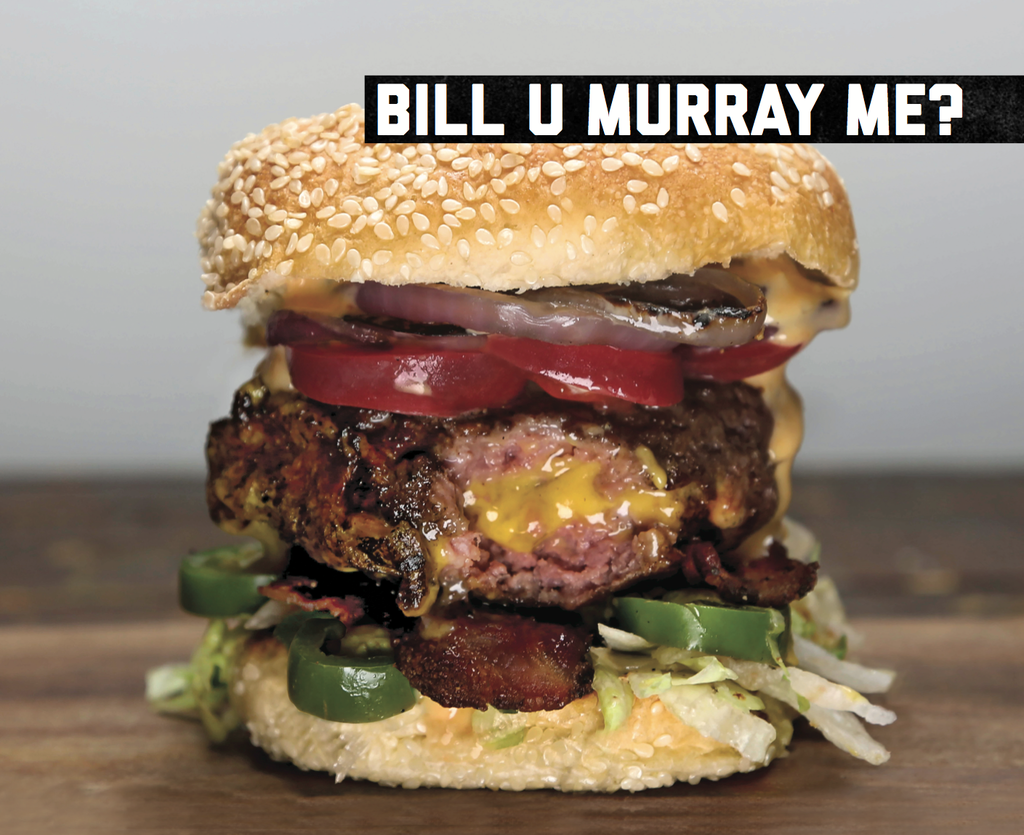 - 1 Juicy Floozy Patty- PornBurger Smoky Burger Sauce- Grilled red onions- Sliced tomato - A few slices of crisp-cooked applewood-smoked bacon- Jalapeño pickles- Shredded romaine lettuce- 1 Sesame brioche bun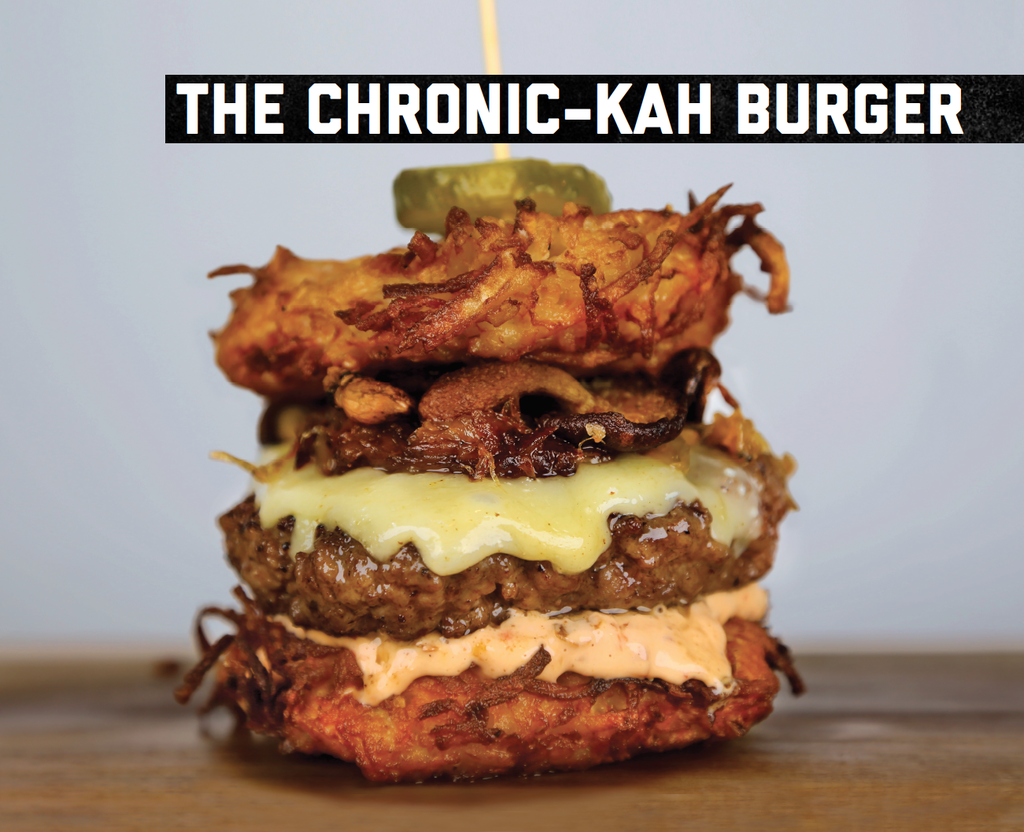 - 1 PornBurger- Quick picked hamburger dills- Smoked shiitake 'bacon'- Caramelized onions- Sliced swiss cheese- Kimchi thousand island dressing- 2 Root vegetable latkes
For full recipes of these and many more delicious burgers, pick up your copy PornBurger: Hot Buns and Juicy Beefcakes here and wherever else books are sold.