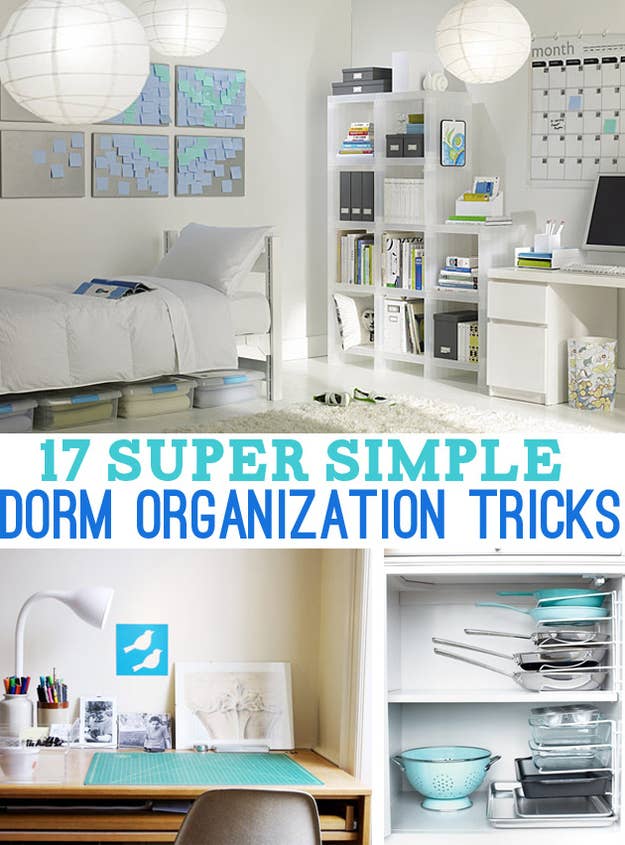 1.
Use soda can tabs to hang more clothes in your closet.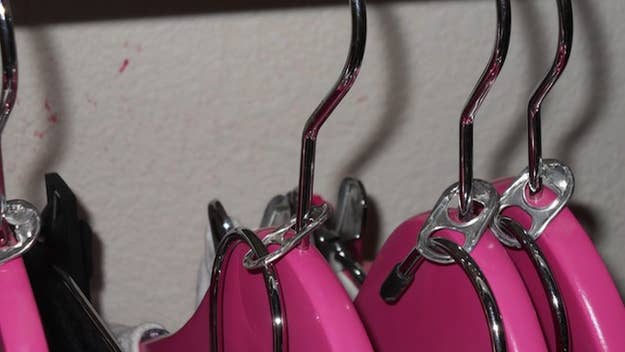 2.
Store snacks in an over-the-door shoe organizer.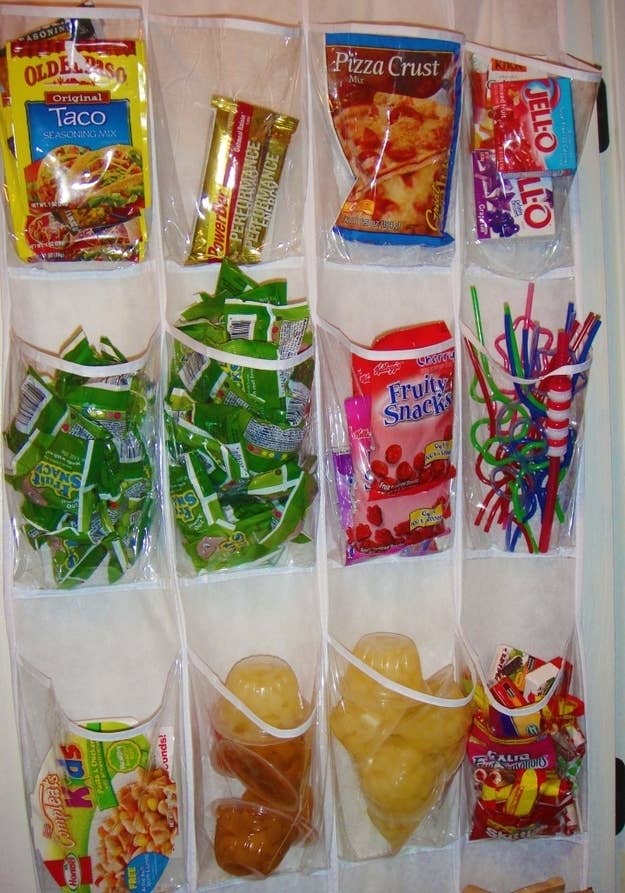 3.
Keep your cords tidy by attaching binder clips to your desk.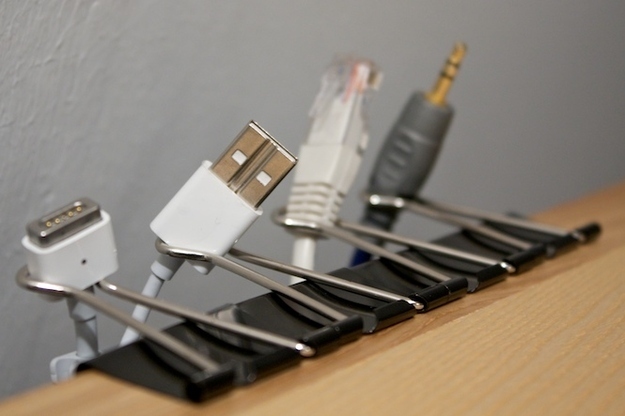 4.
Use bed risers that double as a power source.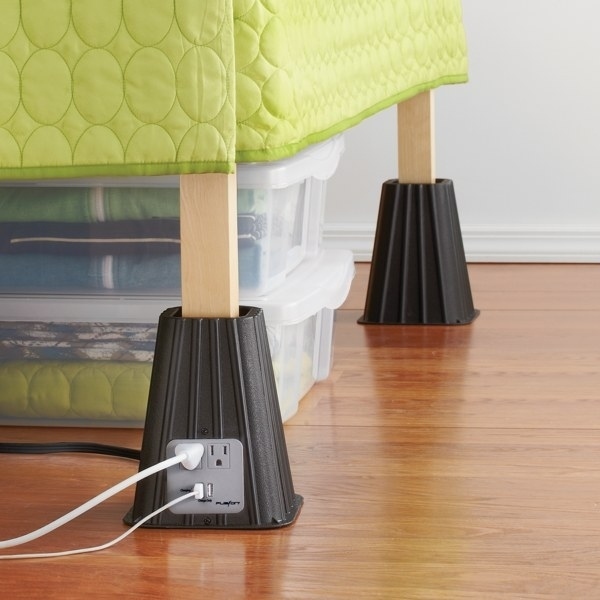 5.
If you have a kitchen, use file dividers to store pans.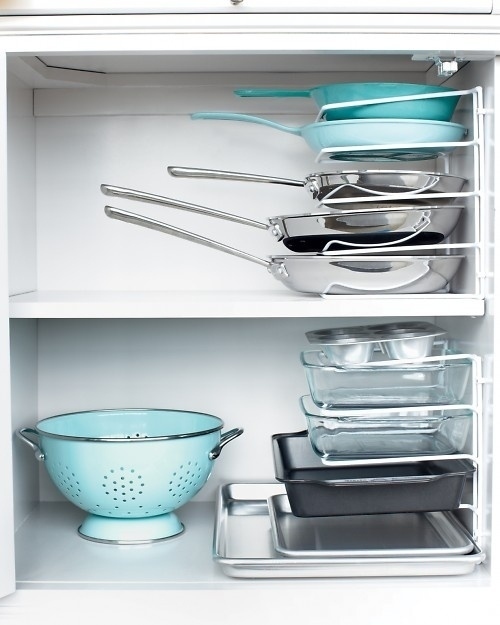 6.
Use small tension rods to the make the most of tiny, blank spaces.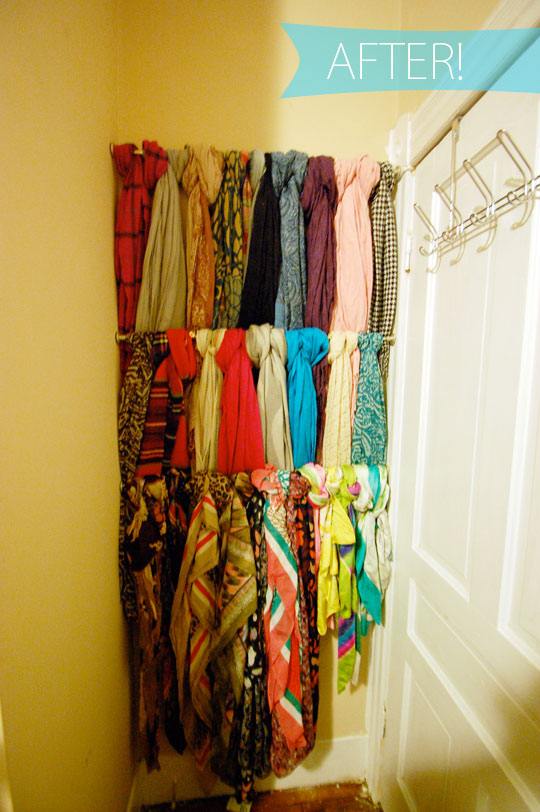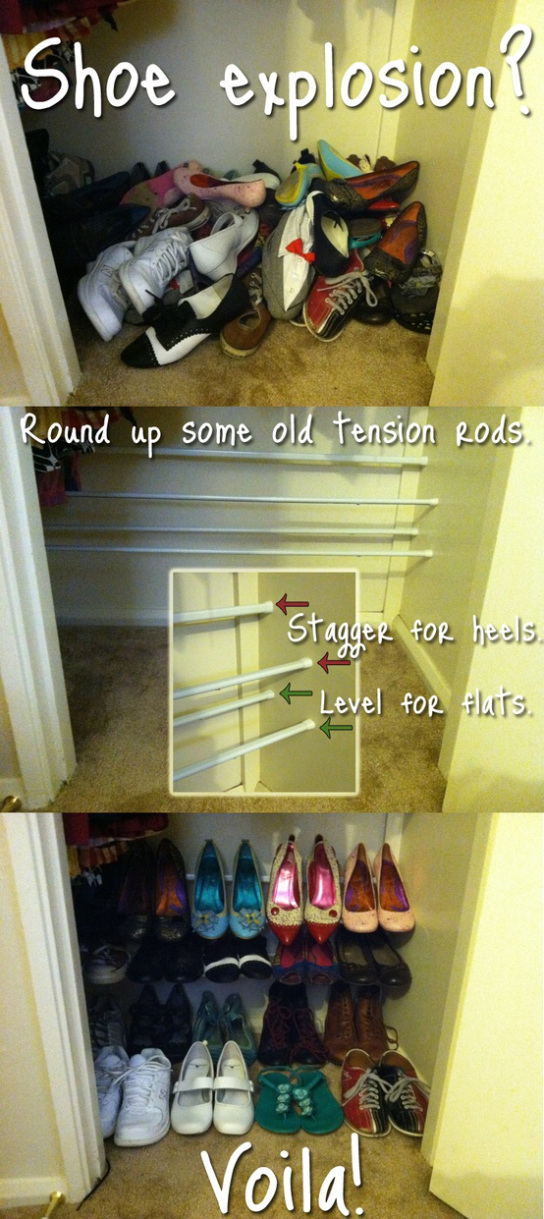 7.
If you don't have room for a bedside table, use a mattress caddy.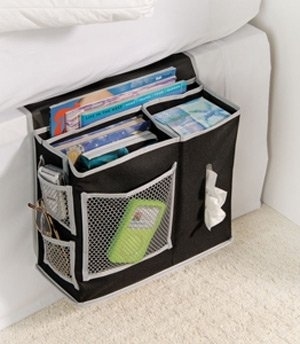 8.
Line your standard plastic storage drawers with decorative paper.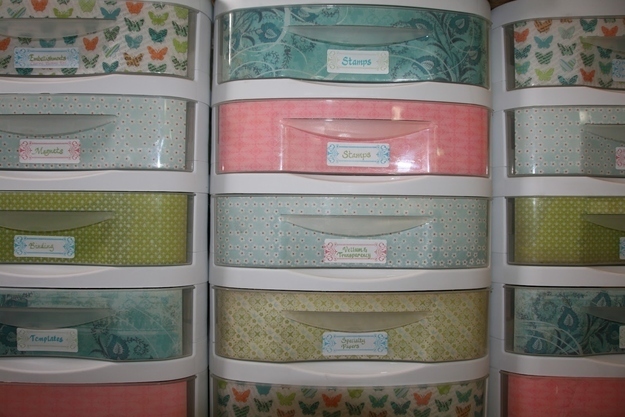 9.
Use an over-the-door hamper on the back of your closet.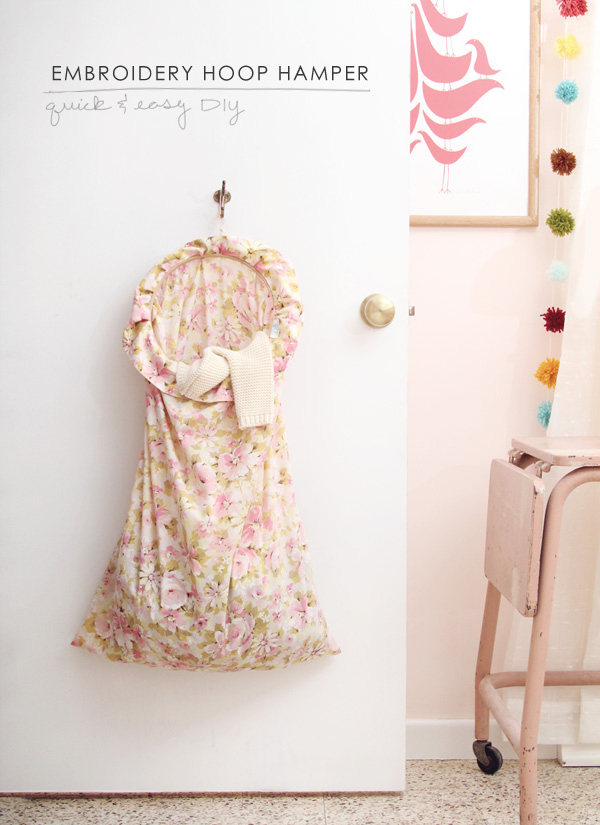 10.
Use ice cube trays to keep your jewelry organized.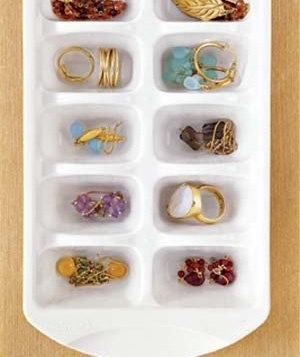 11.
Keep your necklaces tangle-free by tacking them to a bulletin board.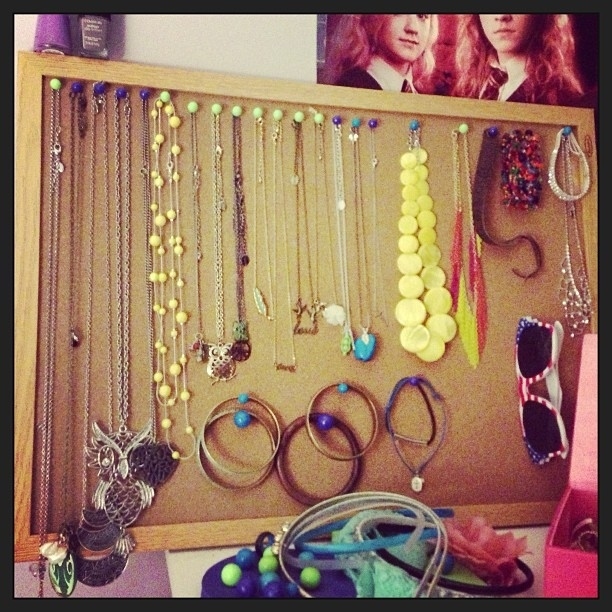 12.
Invest in a laptop lock.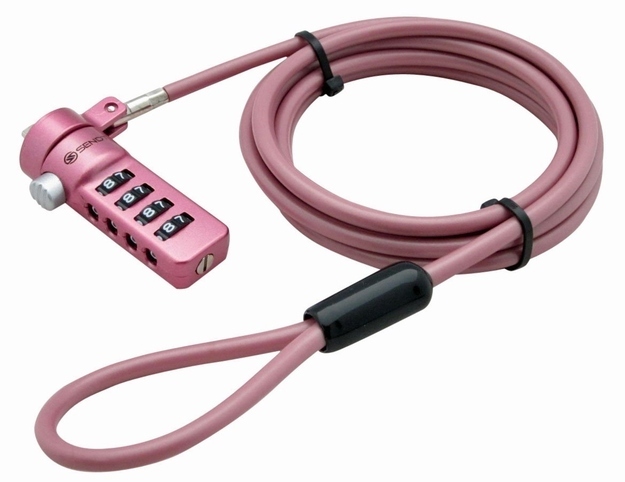 13.
Divide an underbed organizer.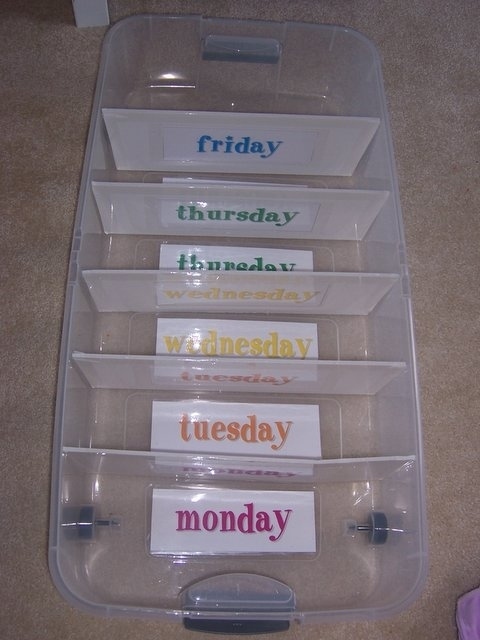 14.
Turn a TV table into a foldable ironing table.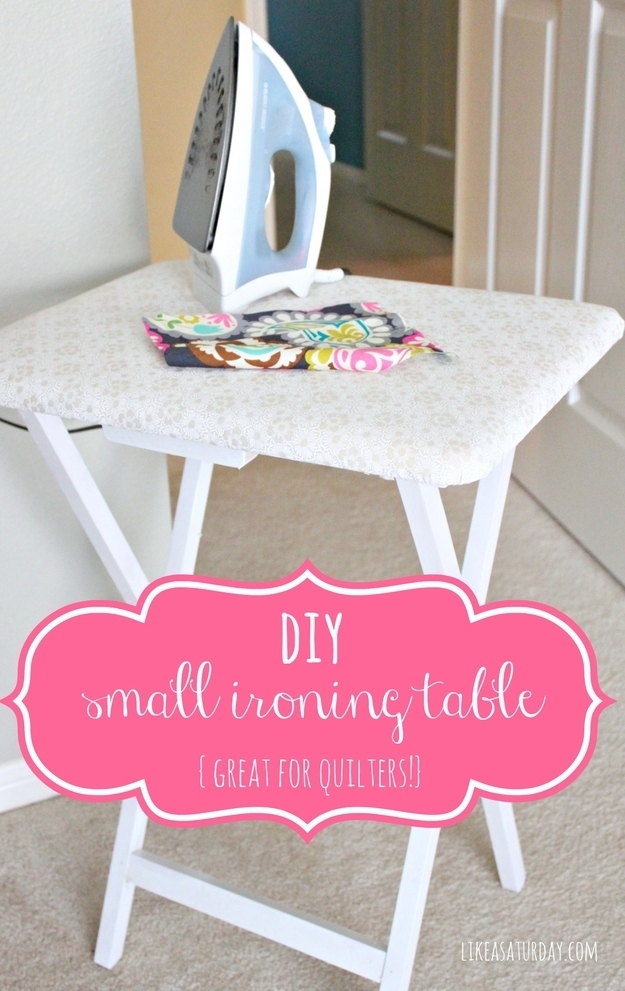 15.
Use removable plastic pods to keep your toiletries organized.
16.
Use a shower caddy to organize your school supplies and save desk space.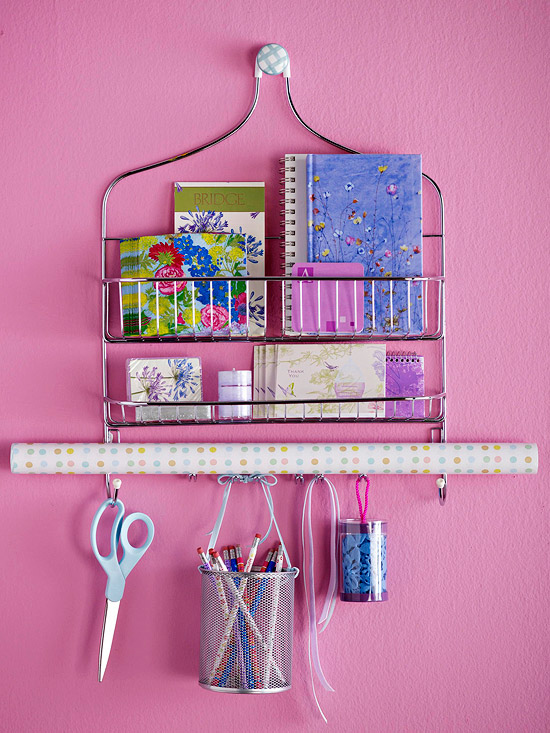 17.
Organize your desk drawers with these dividers made from old cereal boxes.