The Klingon language is spoken by Klingons in the Star Trek universe. It was first used by James Doohan (Scotty) in "Star Trek: The Motion Picture." After that movie, Marc Okrand developed Klingon to be a full-fledged language. Okrand wanted the language to sound unusual, so he picked sounds that combined in ways not generally found in other languages. Klingon has 21 consonants and 5 vowels, and is normally written in a variation of the Latin alphabet.
Useful Phrase: lupDujHomwIj lubuy'moH gharghmey.
Translation: My hovercraft is full of eels.
2.
Furbish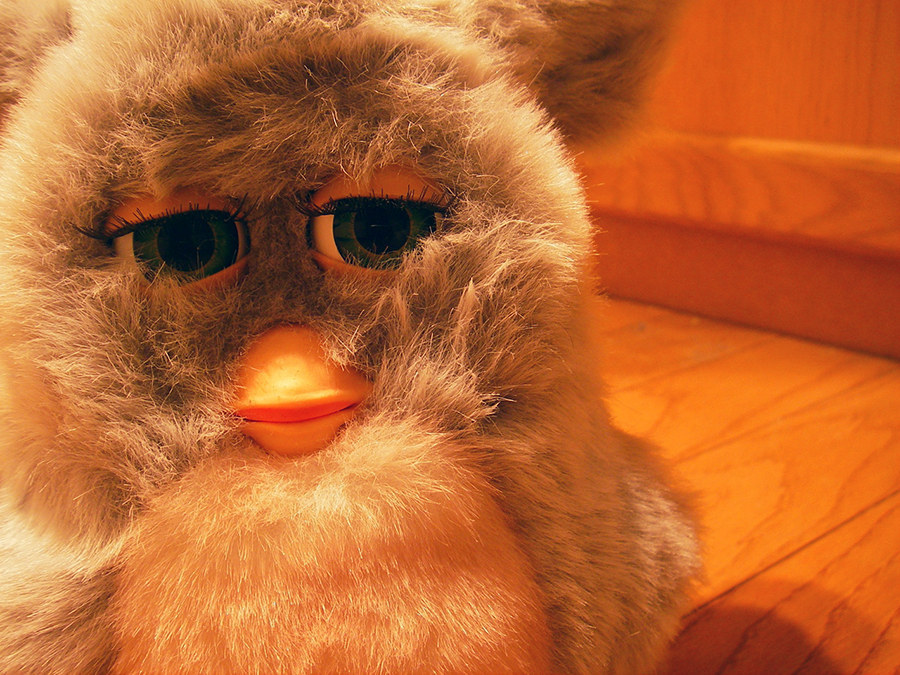 Furbish (and the Furby) was invented by Dave Hampton, founder of game company Sounds Amazing. He wanted to make a new kind of virtual pet that was different than a Tamagotchi. Furbies are bi-lingual in that they speak English and Furbish. The older they get, the more English they learn. In general, Furbies can say more than 800 phrases! FUN FACT! Furbish phonotactics are similar to many Polynesian and African languages, which likewise allow only open syllables with simple consonant initials. Furbish uses only eight consonants: t, k, b, d, l, m, n, and w.
Useful Phrase: Doo-oo-tye moh-moh?
Translation: What's up, Monster?
4.
The Languages Of Arda (Forms Of Elvish)
8.
Alienese