Hey! My name is Alex. I'm a branded writer at BuzzFeed, and a recent goal of mine is to up my haircare game.
In case you missed it, over the summer I tried Function of Beauty shampoo and conditioner FTFT. I was a big fan, so when FoB asked me to try out their complete line of customized products, I was obviously in!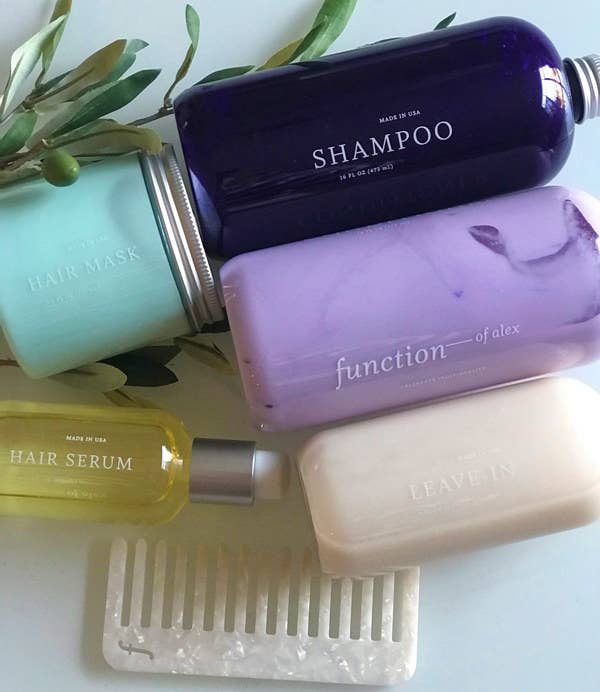 I've been using these products for a couple weeks and here are my thoughts on each...

During the winter months, I like to get highlights since my hair can't get the natural sun-kissed look it can during the summer. So I thought this was the perfect time to switch up my five hair goals and try their purple shampoo.
Purple shampoo is formulated with purple pigments that help reduce brassy tones and restore color to highlighted, bleached, gray, or balayage hair. My custom conditioner had the same goals as the shampoo, and I made it a matching purple...because I'm artsy like that.

Japanese sake is a key ingredient in this mask to help hydrate and deep condition damaged hair. THAT'S RIGHT, sake isn't just for drinking! Turns out sake has some pretty amazing hydrating properties.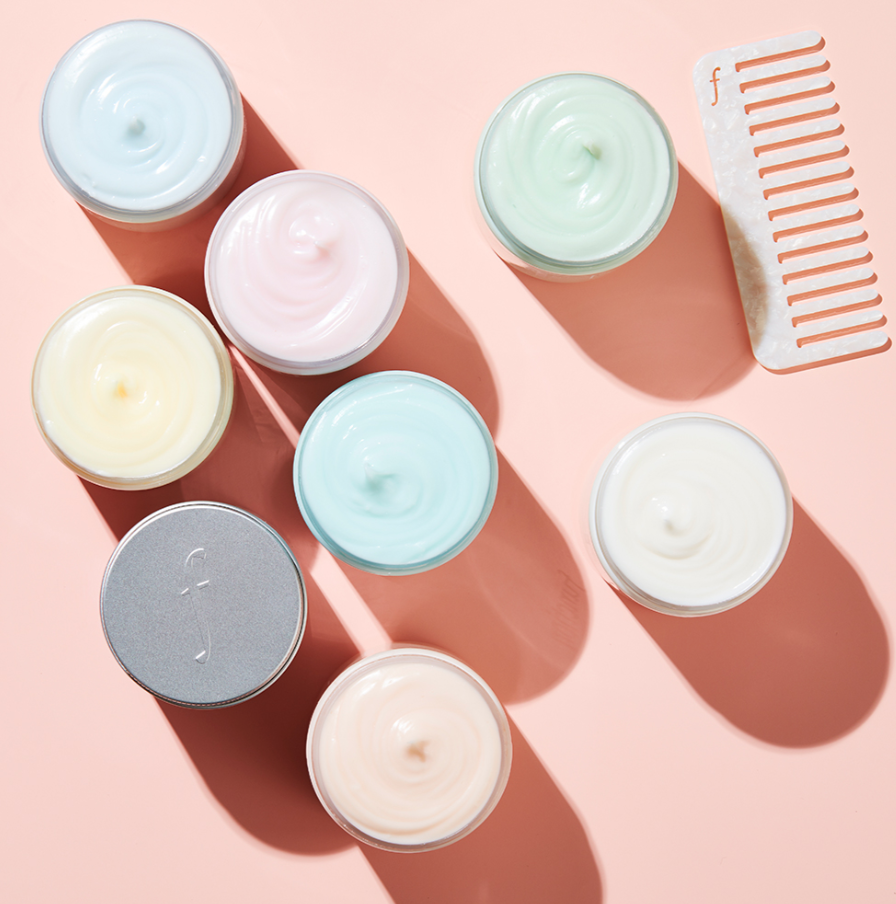 Most hair masks I use have to sit for 20-30 minutes, but I only had to leave this in for 5! That's great if you want to give your hair a quick refresh before an important event, like a date or before the pizza delivery guy gets to your house.

This serum is customized to your personal haircare goals, but includes a base of magical oils that help contain moisture, combat frizz, and create glossy locks.
The main benefit I got from the serum is that it was able to tame my insanely annoying baby hairs, or as I call them, "pokies."

This post-shower treatment is super lightweight and helps smooth and protect your hair from tangles. Plus, it gives an extra boost to your custom goals.