1.
Smiley, the therapy dog that goes to funerals to comfort children who've recently experienced loss and doesn't let his blindness or dwarfism stop his service.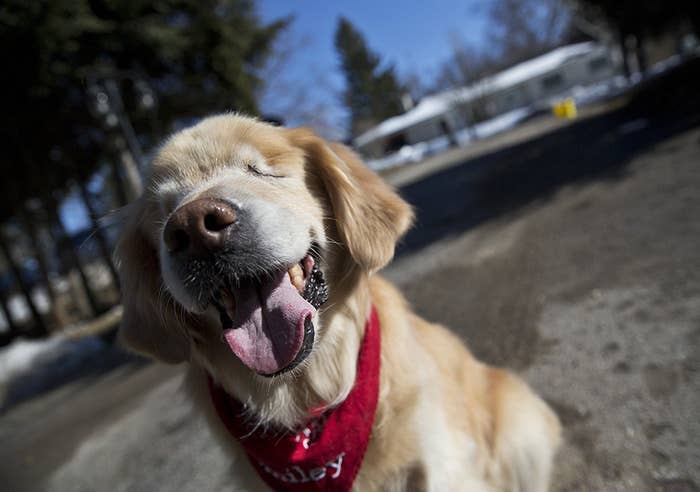 2.
Brutus's first owners didn't care for him when he got frostbite on all four legs. Like a true survivor, the 2-year-old Rottweiler is now relearning two walk using his prosthetic legs at his new loving home.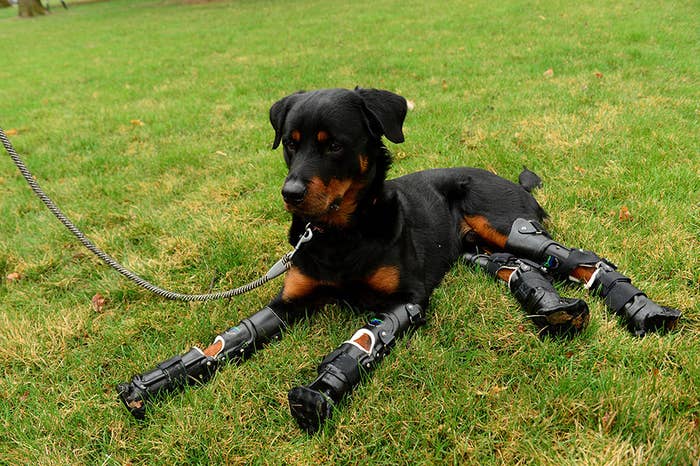 3.
Wrigley, a 4-year-old search and rescue K9, is one of many dogs aiding workers in Bhaktapur, Nepal, sift through the wreckage of the area's recent devastating earthquakes.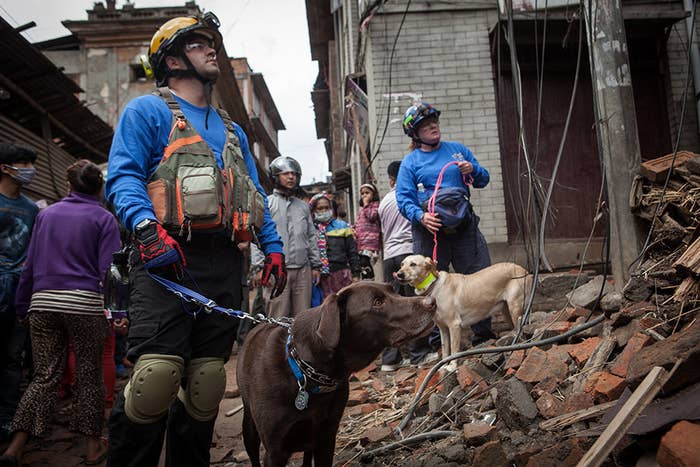 4.
Tinkerbell the Chihuahua was a new mom to four pups when she fostered three newborn kittens as well! Tinkerbell and her owner's hospitality saved the kittens from being put down.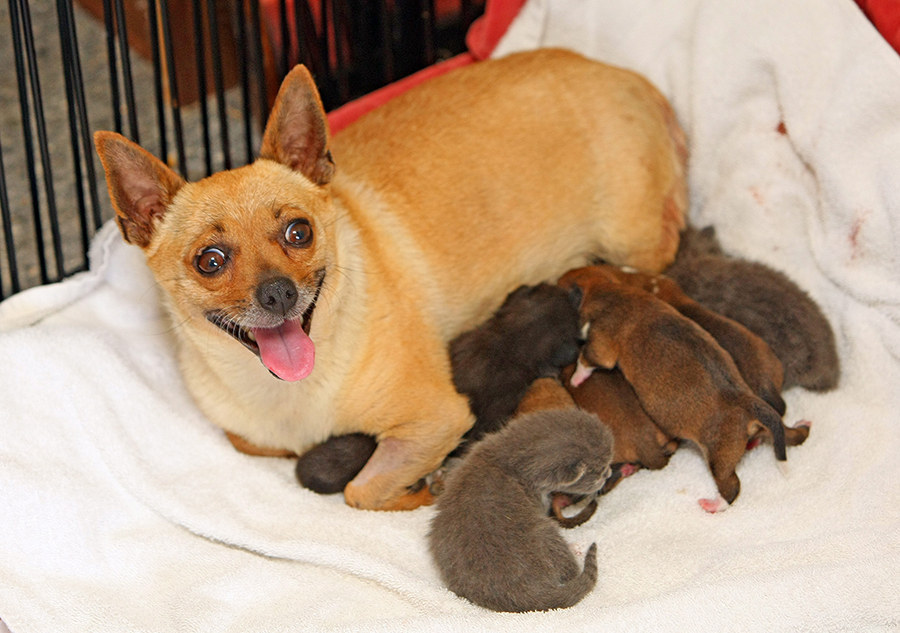 5.
This puppy, no bigger than a helmet, who kept American marines' spirits up during their deployment in Vietnam in 1968.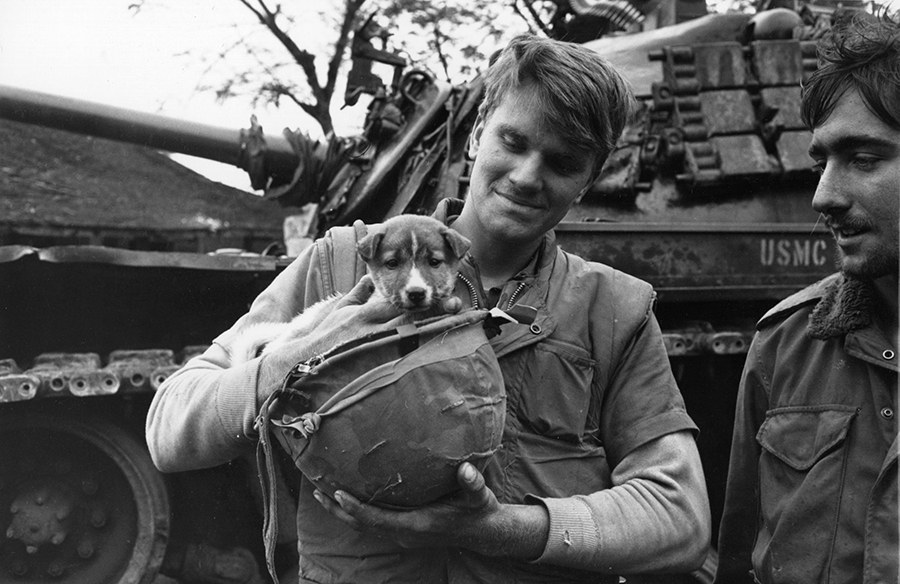 6.
Scarlett, the "Mommy of the Year" cat that was found severely burned but alive in the Spring of 1996 after going in and out of a burning Brooklyn building to save each of her five kittens individually.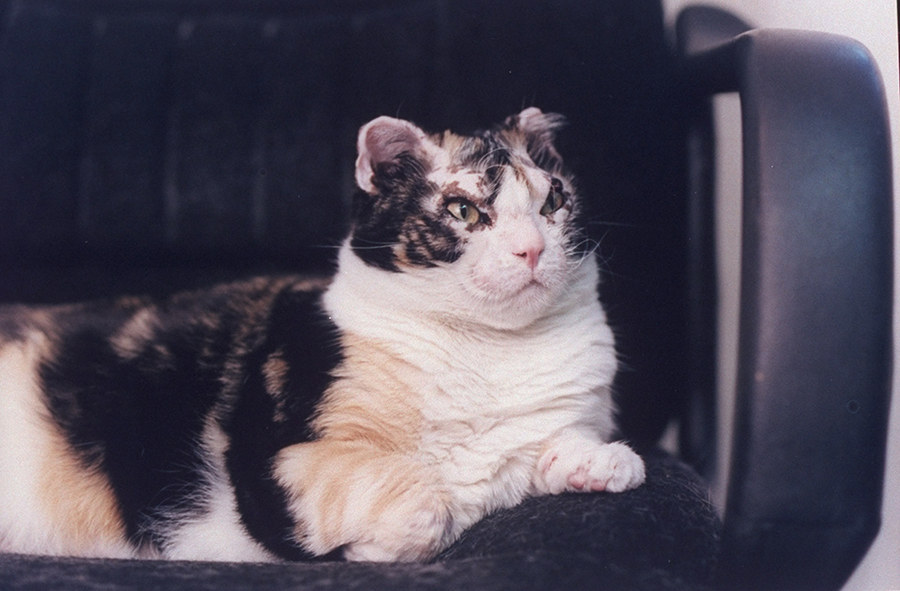 7.
Barry, the St. Bernard rescue dog who saved over 40 lives in the Swiss mountains, inspiring rescue dogs like these for generations to come.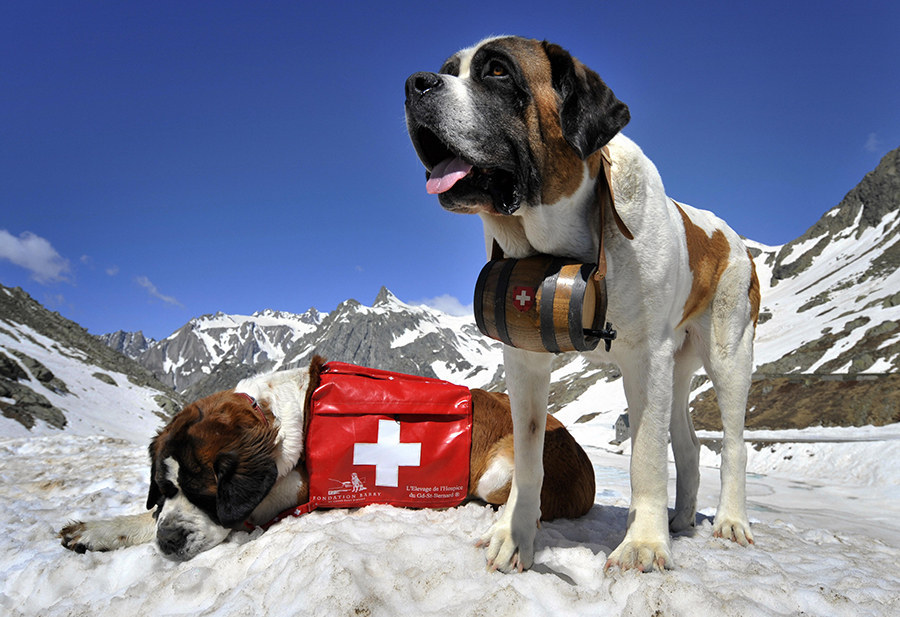 8.
When Stacey Rogers was a baby, her cat Midnight saved her life by noticing that she was having difficulty breathing in her crib and alerted Stacey's mom by meowing into the baby monitor.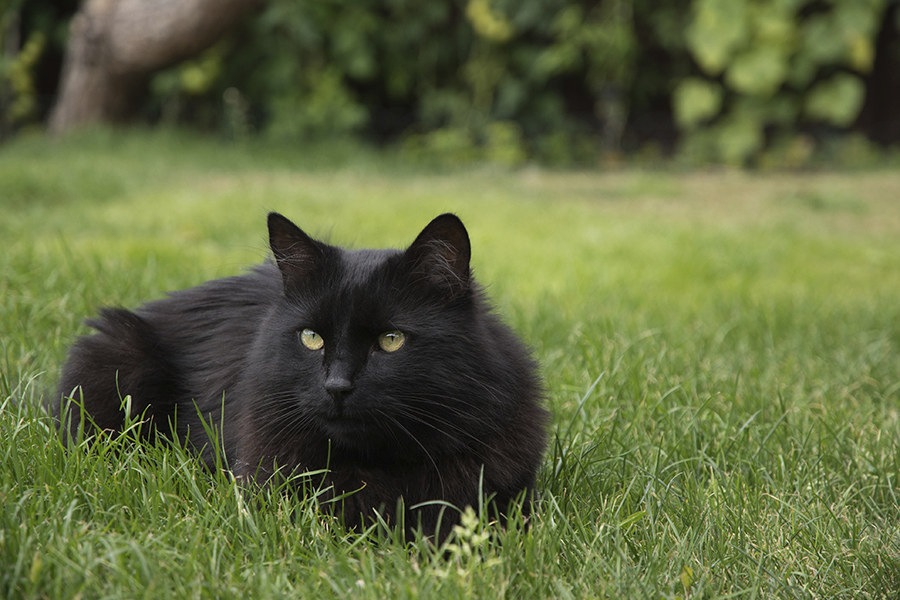 9.
Pictured here visiting President Coolidge at the White House, Sergeant Stubby was a WWII war dog that was able to detect mustard gas attacks early and warn his human infantry.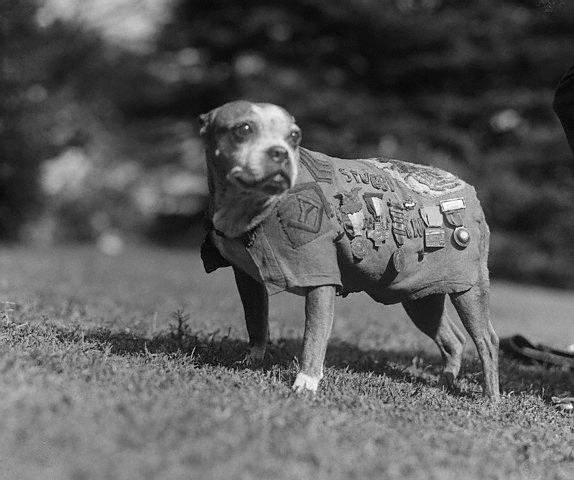 10.
A mother cat in Mamurras, Albania, that recently lost her kitten started nursing and caring for a puppy after the pup's mom was killed in a car accident.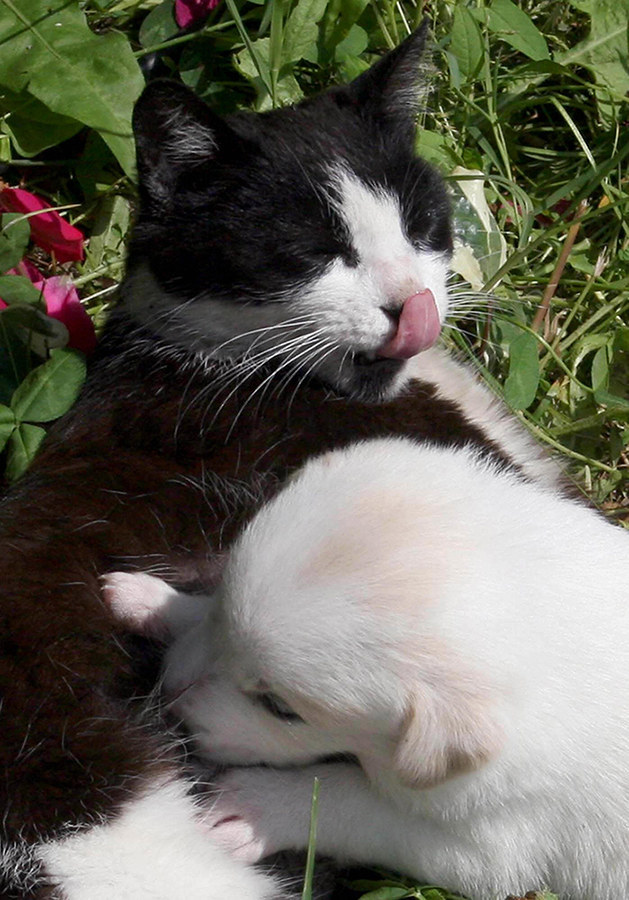 ®FRONTLINE is a registered trademark of Merial. ©2015 Merial Inc, Duluth, GA.
All rights reserved. FLBF-2 15 (5/15)