Jalapeño Breaded Chicken Sliders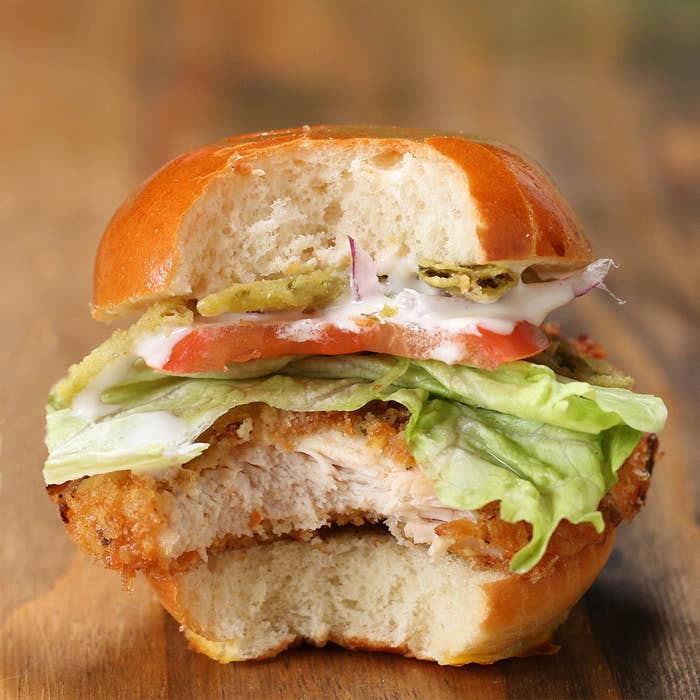 INGREDIENTS
Servings: 8 sliders
¾ cup French's Crispy Jalepeños, chopped
2 chicken breasts
2 teaspoons seasoned salt
1 teaspoon ground pepper
2 eggs
½ cup flour
½ cup panko breadcrumbs
8 slider buns
Lettuce
Tomato, sliced
Ranch dressing
Vegetable oil for frying
PREPARATION
1. Finely chop the French's Crispy Jalapeños. Mix with breadcrumbs and set aside. 

2. Split chicken breasts in half down the side, then cut each breast into 4 pieces. Pound out and rub with seasoned salt and pepper.

3. Dredge the pieces of chicken in flour, then dip in egg, and then cover with the breadcrumb mixture.

4. Fry chicken pieces in about a ½-inch of oil in a skillet over medium heat. Cook until golden brown. (Tip: you can place the finished pieces in the oven to keep warm while preparing the rest!)

5. Serve on a slider bun with lettuce, tomato, crispy jalapeños, and ranch dressing.

6. Enjoy!