Retired international football superstar and all-round lovely bloke David Beckham outdid himself in the good-guy stakes by buying a paramedic and an elderly man she was treating hot drinks during cold weather in Bloomsbury, central London, on Monday.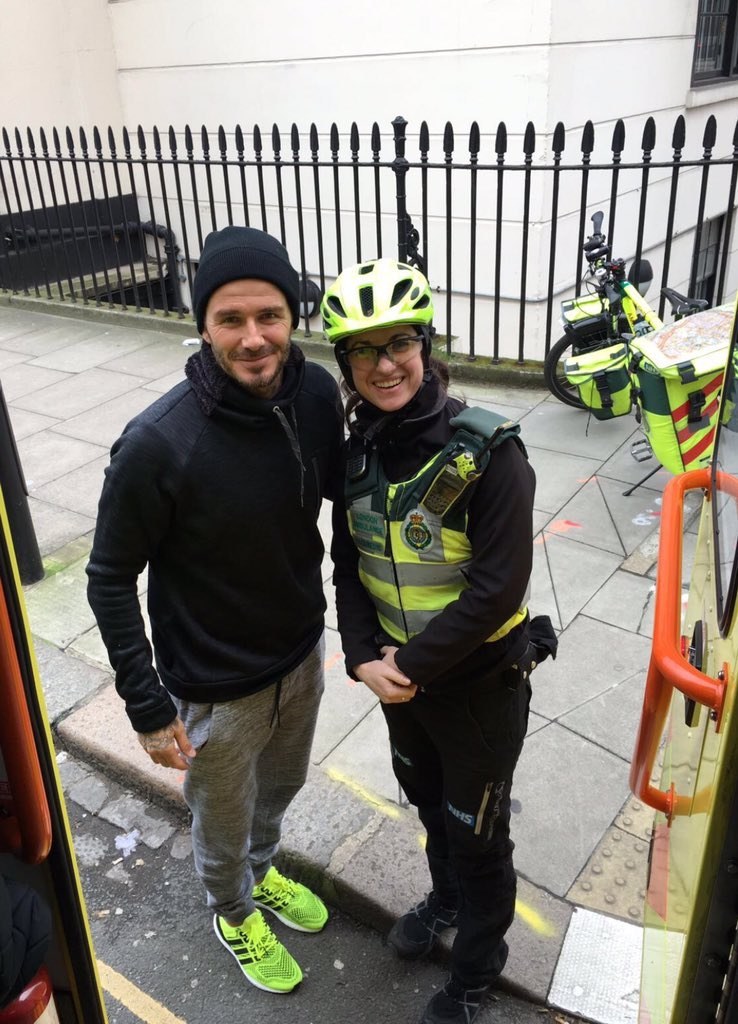 Catherine Maynard, who works for the London Ambulance Service's Cycle Response Team, was treating an elderly man who had fallen on the pavement in Endsleigh Street, when she spotted someone she thought looked like the former England, Manchester United, and Real Madrid midfielder.
"I was waiting with my patient for an ambulance to transfer him to hospital and although I was keeping him warm it was very cold outside," she said. "All of a sudden, I looked up and saw someone who looked like David Beckham walking past us. He said hello and got in his car."
To her surprise, the man returned 10 minutes later holding hot beverages, and turned out to actually be the footballing icon.
"We were both very amused, and flattered," Maynard said. "It was awful cycling around in the cold today and I couldn't believe it when he came back with some hot drinks – I was so chuffed."
Becks also posed for a picture with Maynard that was shared by the London Ambulance Service.
Good work, Becks.