This is Boots. Boots is a goat from Jedburgh, Scotland, who has (apparently) shot to fame by predicting the futures of admiring fans around the country, according to the SWNS news agency.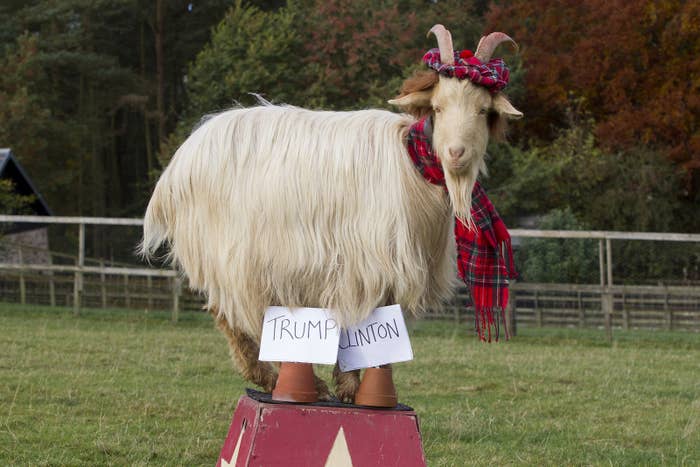 Like all good "psychic" animals, the 3-year-old Golden Guernsey comes into his own predicting the outcomes of major global news events. Earlier this year, he beat most political pundits and bookmakers by correctly predicting the United Kingdom would vote to leave the European Union, according to the Scottish Sun.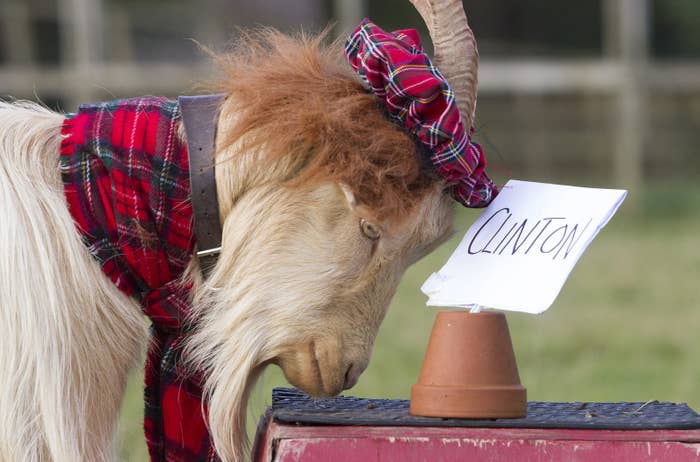 I mean, if that doesn't prove he's psychic, I don't know what does. With the US election one day away, Boots has again decided to dust off his trademark tartan hat and scarf and put his powers of prediction to the test.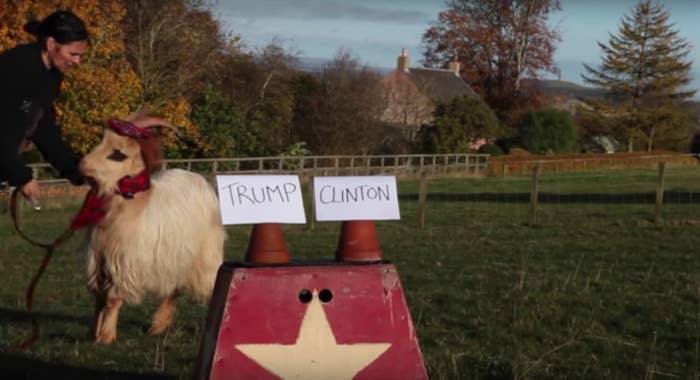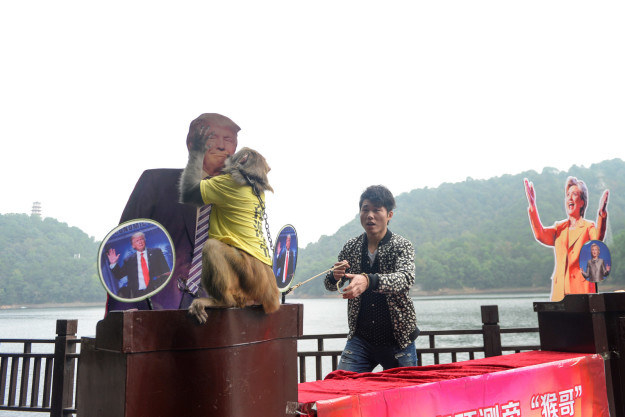 It seemed pretty unequivocal tbh.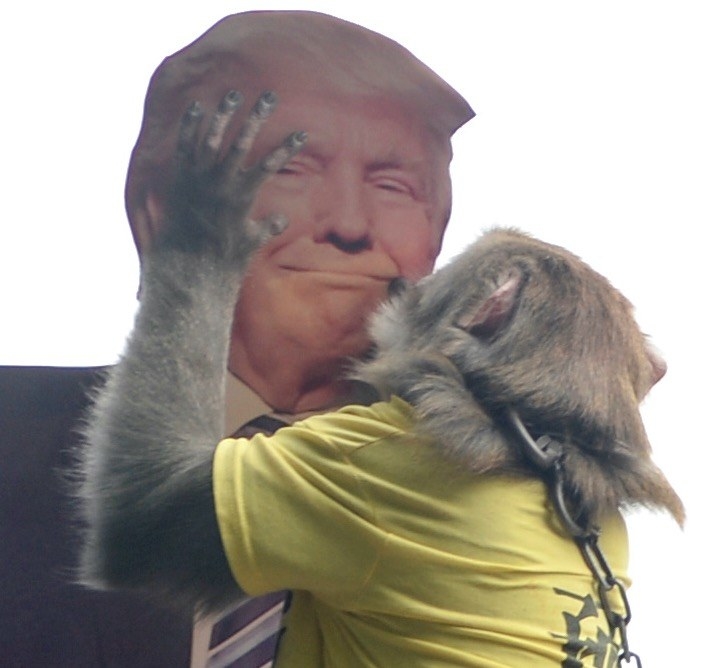 However, Boots single-handedly turned the election on its head by *DRUM ROLL* plumping for "Clinton" when presented with the choice of the two candidates' names.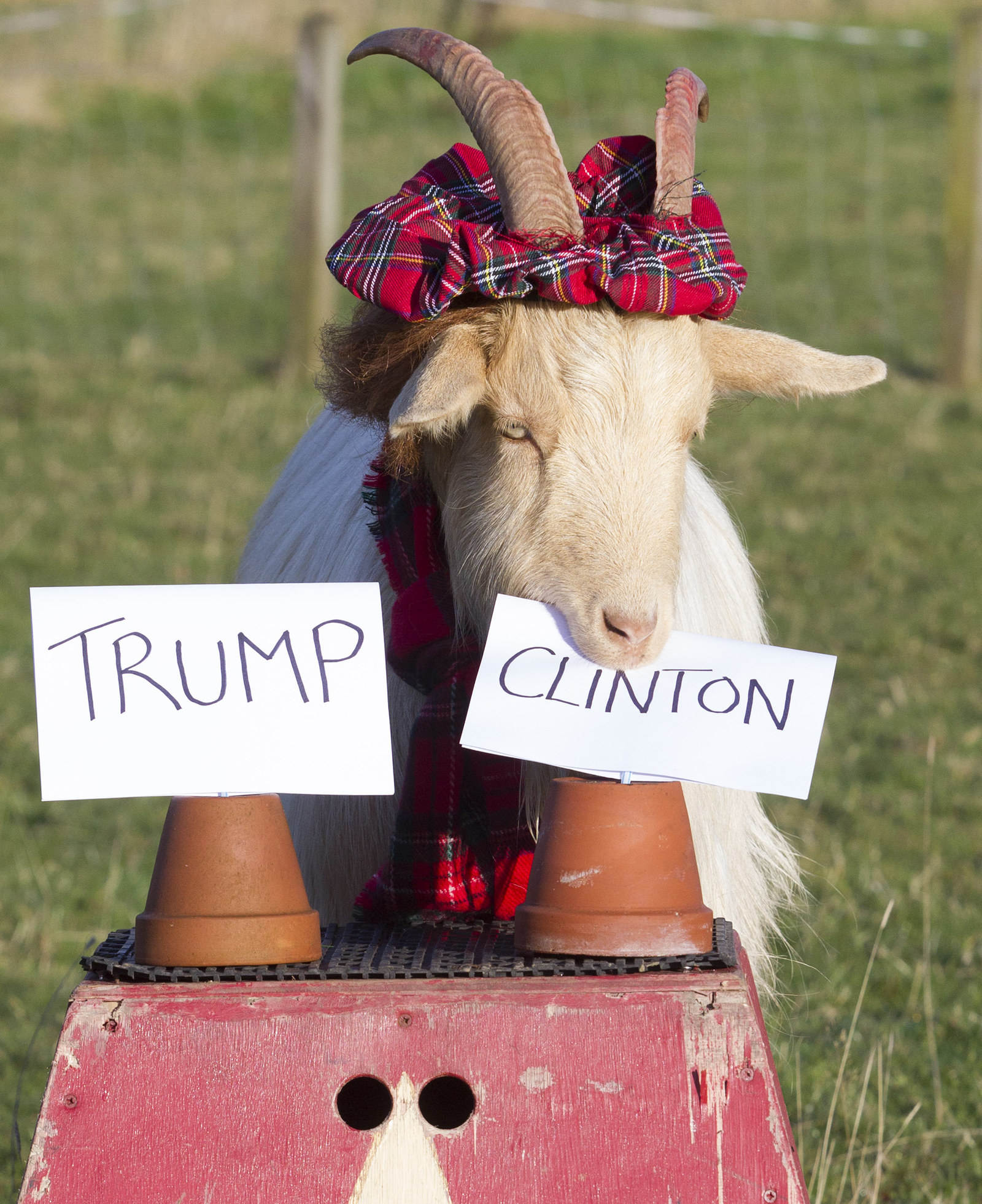 His choice will no doubt be a relief to all those Democrats who give greater weight to the whims of farm animals than to sophisticated polling models.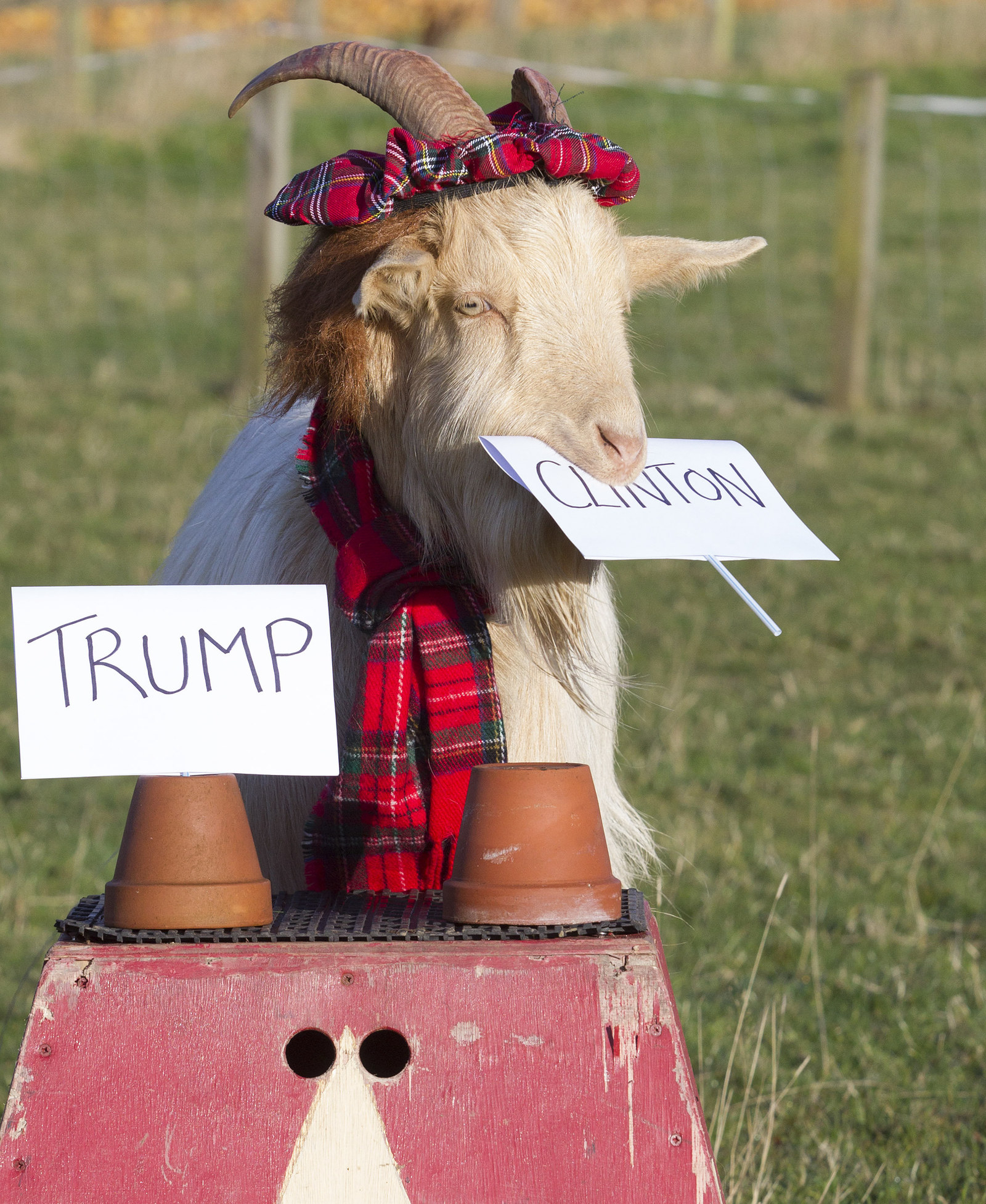 Like fellow elections guru Nate Silver, Boots also has a sideline predicting the outcome of sporting events, and has foreseen that England will beat Scotland in their FIFA World Cup 2018 qualifier on Friday. You can watch footage of both of his predictions here.