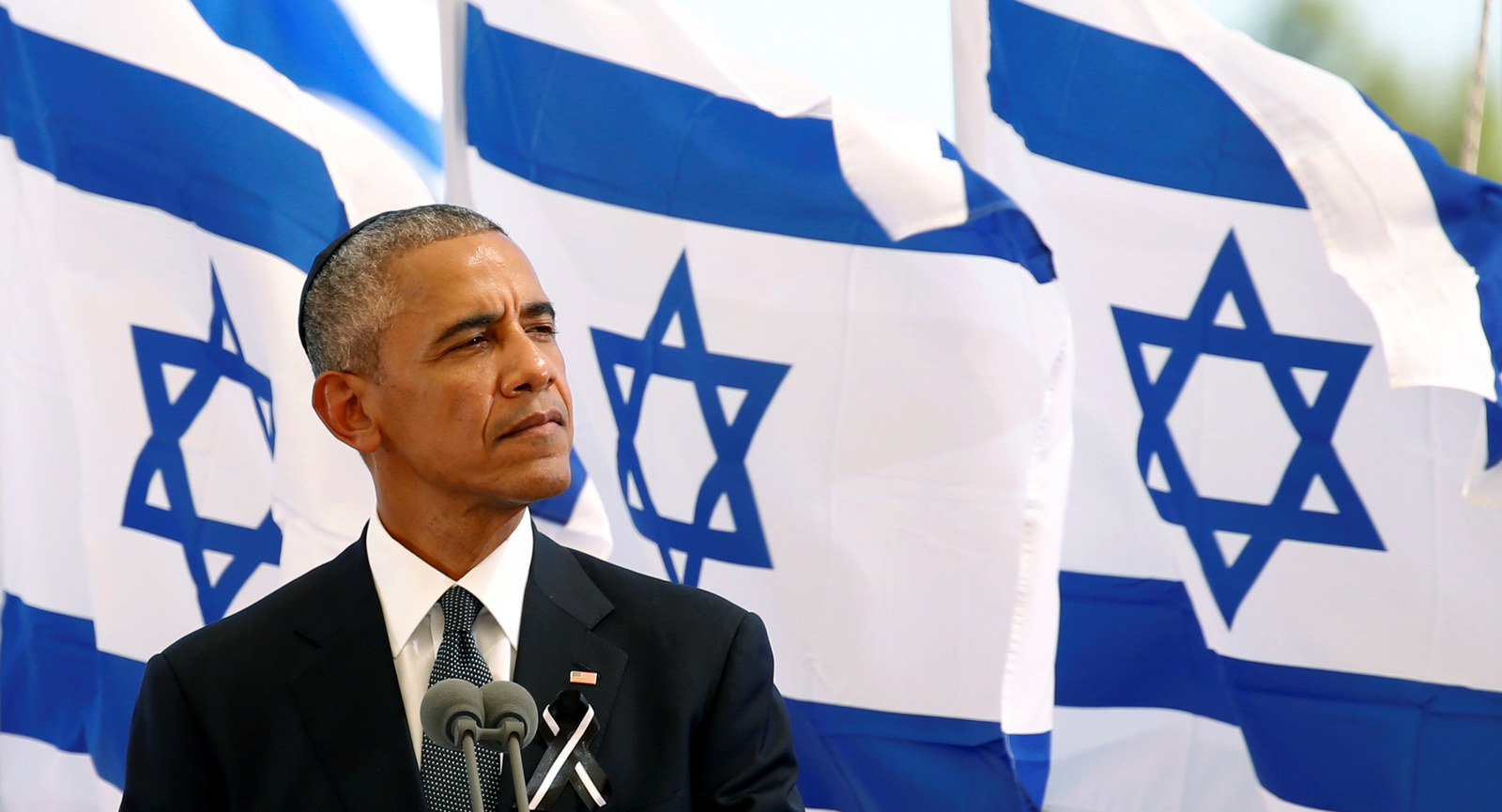 Dignitaries and leaders from around the world gathered in Jerusalem's Mount Herzl cemetery on Friday morning for the funeral of former Israeli President and Prime Minister Shimon Peres, who died on Wednesday at age 93.
US President Barack Obama was among the speakers at the ceremony, as was his predecessor Bill Clinton and Israeli Prime Minister Benjamin Netanyahu, who described Peres as "a great man of Israel" and "a great man of the world".
Also present among the dozens of global dignitaries was Palestinian leader Mahmoud Abbas, whose presence was described by Obama as a "reminder of unfinished peace" during his eulogy.

Prior to the ceremony, Abbas and Netanyahu briefly shook hands.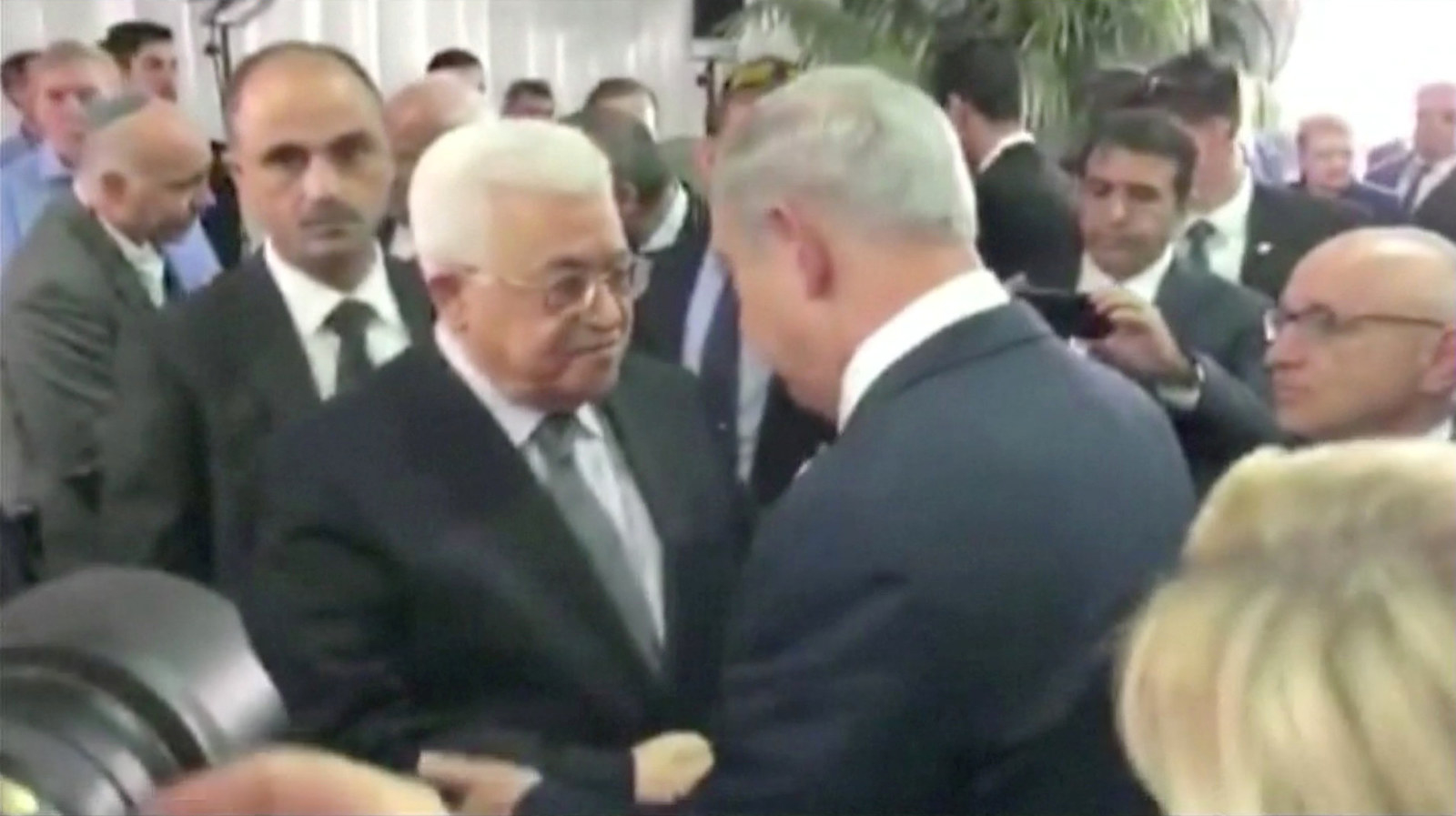 Also in attendance were the UK's Prince Charles, Canadian Prime Minister Justin Trudeau, French President François Hollande, German President Joachim Gauck, Australian Prime Minister Malcolm Turnbull, and United Nations Secretary General Ban Ki-Moon.
Here are four of the most powerful tributes in memory of the Nobel peace laureate.

Barack Obama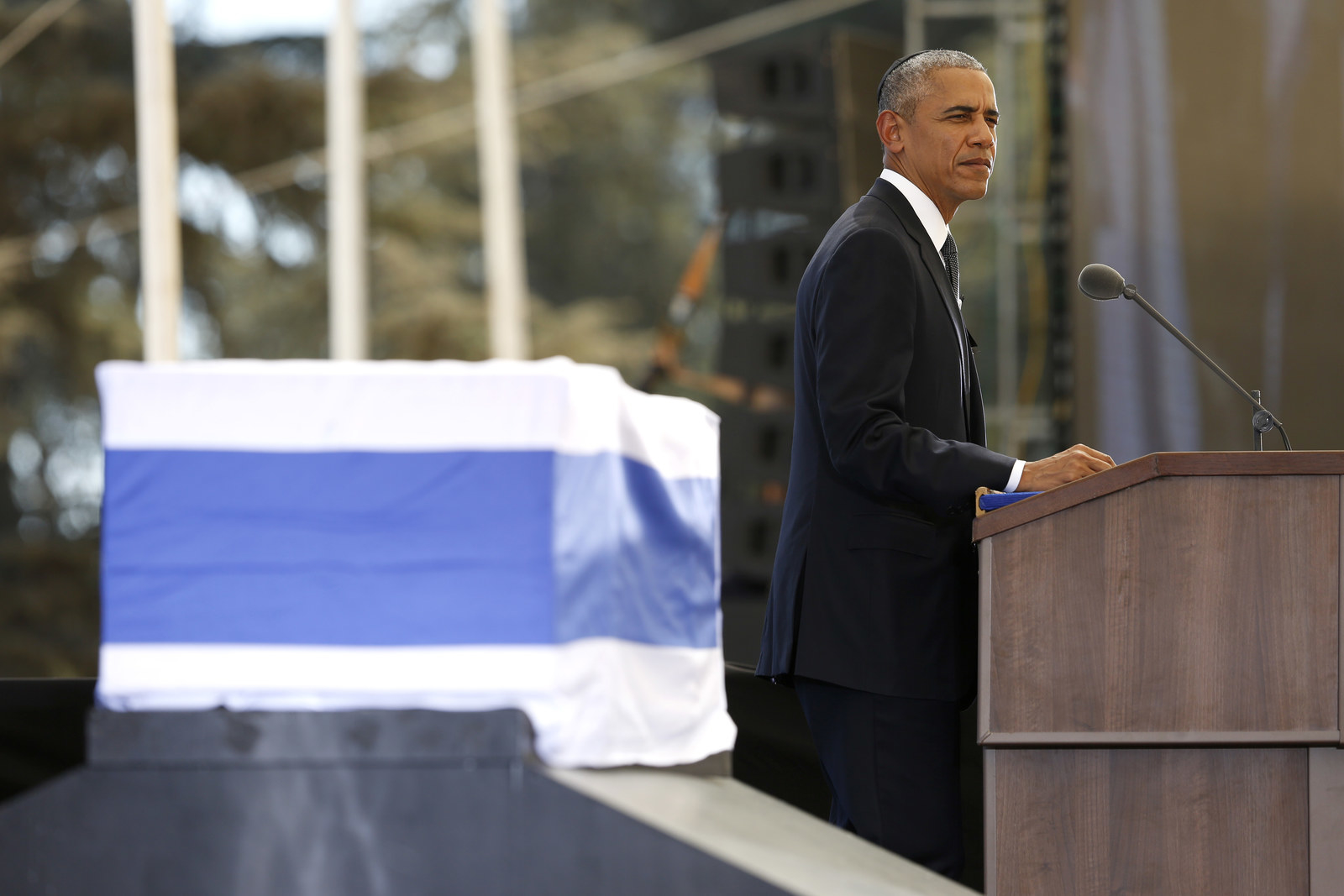 I could not be more honored to be in Jerusalem to say farewell to my friend, to Shimon Peres, who showed us that justice and hope are at the heart of the Zionist idea.

A free life in homeland regained, a secure life of a nation that can defend itself by itself, a full life of a friendship with nations who can be counted on as allies, always. It is a full life, driven by the simple pleasures of family and by big dreams. This was Shimon Peres's life.

This is the state of Israel. This is the story of the Jewish people over the last century that was made possible by a founding generation which counts Shimon as one of its own.
Bill Clinton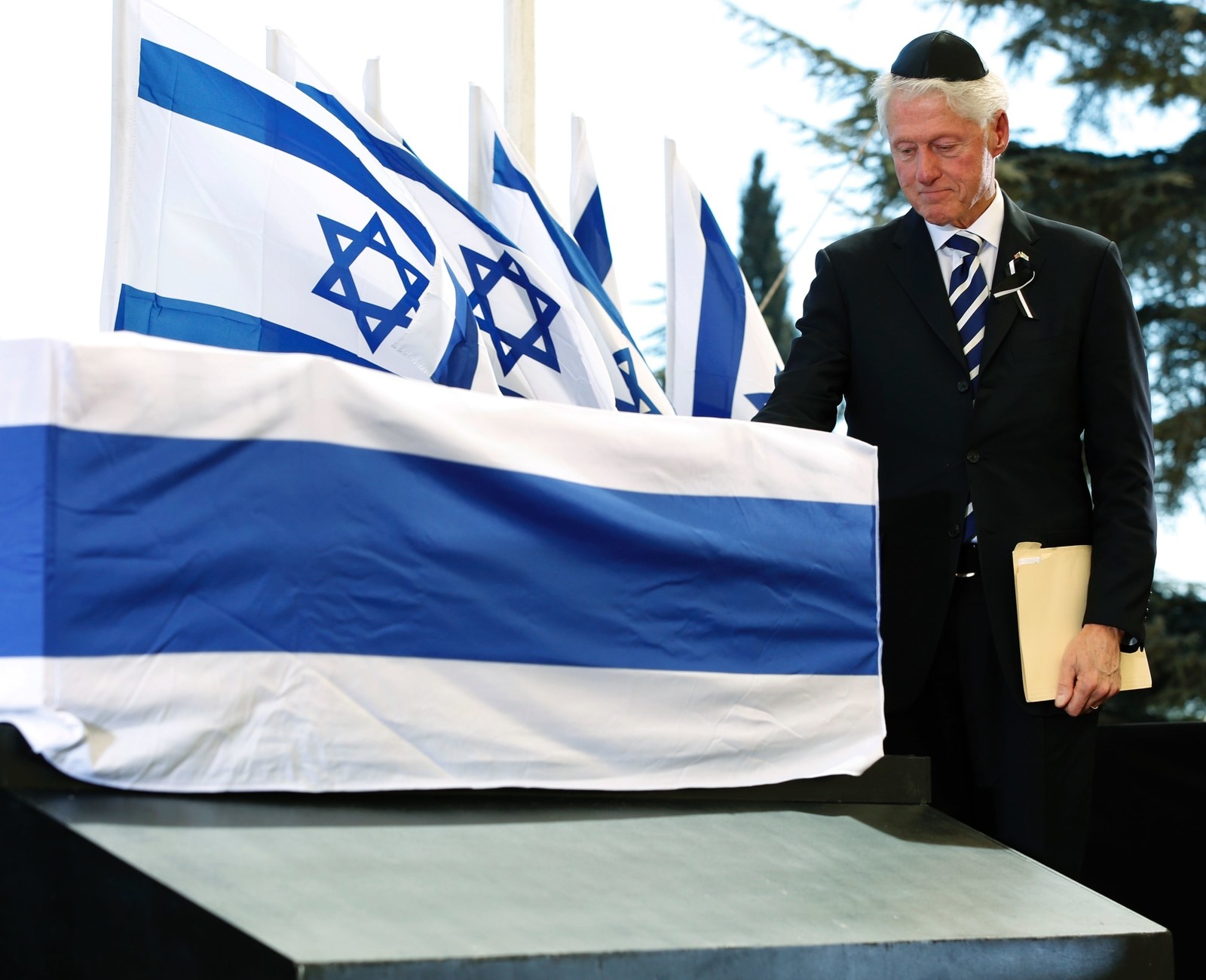 I always was in awe of his endless capacity to move beyond even the most crushing setbacks in order to seize the possibilities of each new day. ...

Israel watched him grow from a young genius doing his best to build undefeatable defense forces, through a long life to become a wise champion of our common humanity.

Someone who wanted the best for all children — yes, the Israeli children, but also the children of his neighbors and the larger world.
Benyamin Netanyahu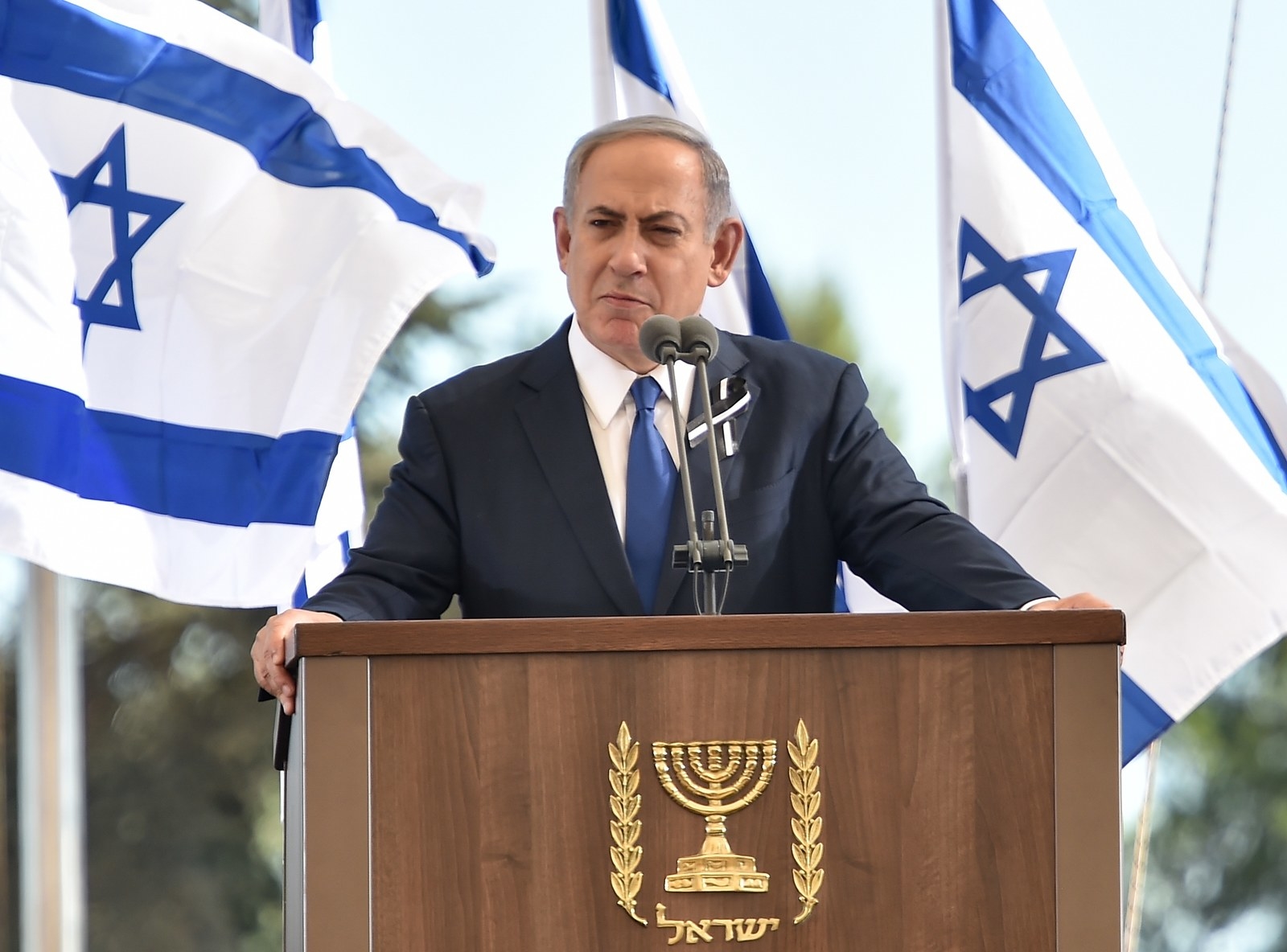 Israel grieves for him. The world grieves for him. But we find hope in his legacy, as does the world.

My friends, Shimon Peres not only led a long life, but a meaningful life. He played an active role as a senior partner in the national rebirth of the Jewish people.

He belonged to the generation that emerged from bondage to liberty, that struck roots in our ancient homeland, and wielded the Sword of David in its defense.

Shimon made a monumental contribution to guaranteeing our capacity to defend ourselves for generations. And for that he will have the gratitude of generations.

At the same time, he made every effort throughout his adult life to achieve peace with our neighbors.
Israeli President Reuven Rivlin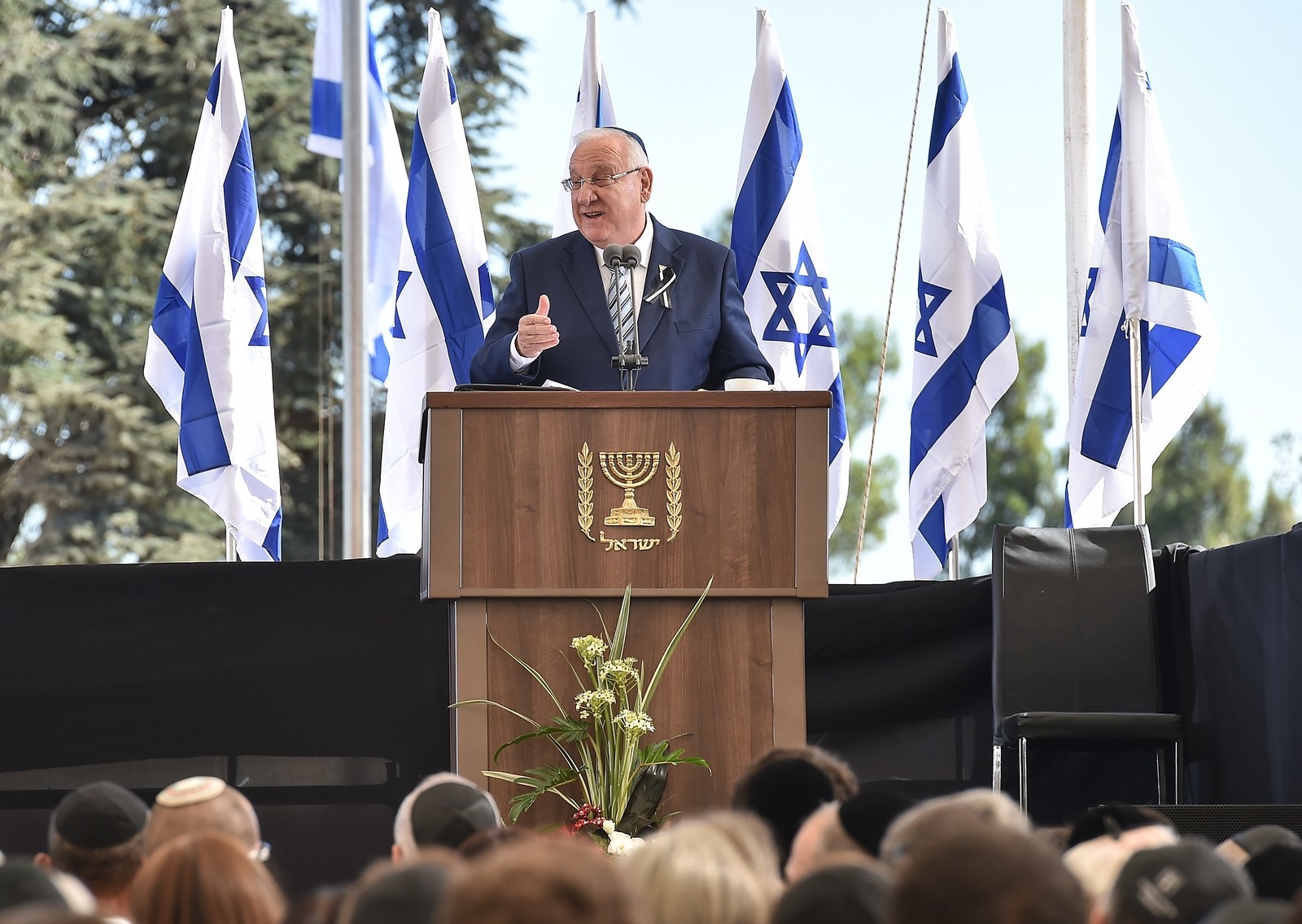 You had the rare ability, Shimon, to conceive what seemed to be the inconceivable, and see it to fruition. Your eyes saw far ahead, while your feet covered great distances on the landscape of Jewish and Zionist history.

You always walked onward and upward, as a skilled mountaineer who secures his hook before ascending ever higher to the peak. This is how you lived your life.

At first you would dream, and only when in your mind's eye could you truly see the State of Israel reaching new heights, would you then begin to climb, and take us all with you towards the new goal.

You succeeded in moving even the most stubborn of politicians, and to melt away even the hardest of hearts of our opponents. You strived until your final breaths to reach the pinnacle of the Zionist dream: an independent, sovereign state, existing in peace with our neighbors.

Yet you also knew that true peace could only be achieved from a position of strength, and you were sure to secure the path to this goal.