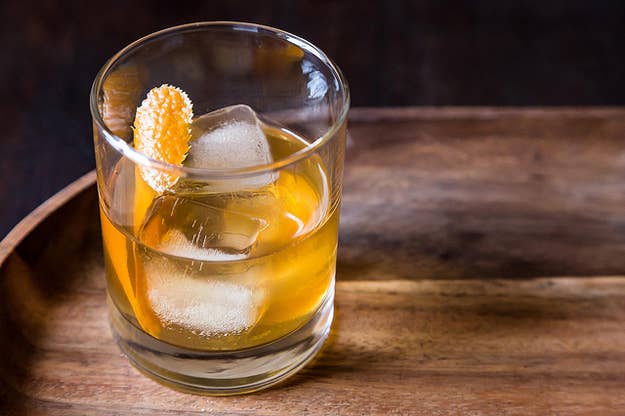 First, get your ingredients together.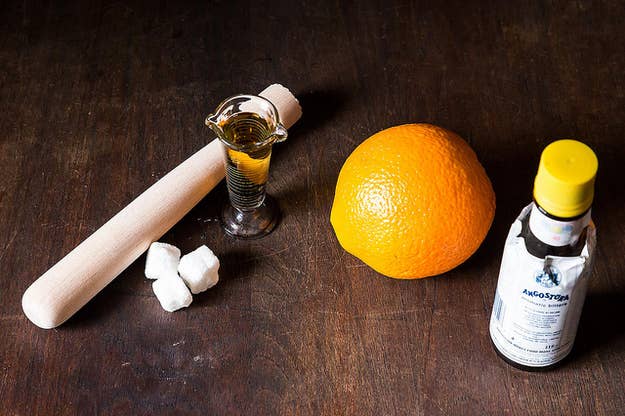 We suggest you make more, but for one cocktail, you'll need:
1 sugar cube
3 dashes Angostura bitters
Water
Ice
2 oz. rye whiskey
Orange peel (for garnish)
Cube in the glass.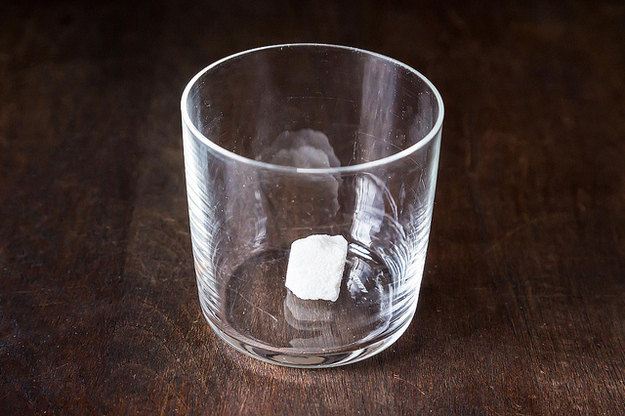 Add bitters, an orange peel, and a splash of water.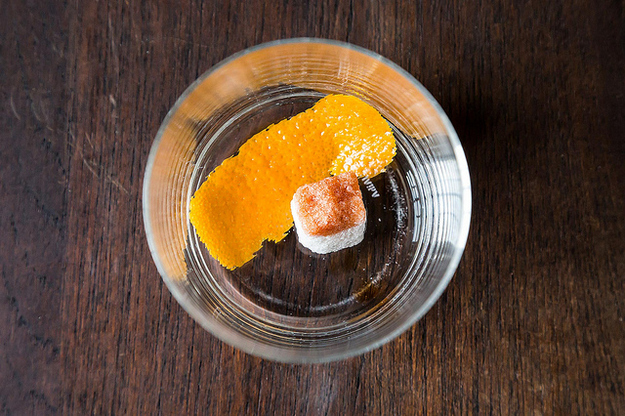 Then muddle!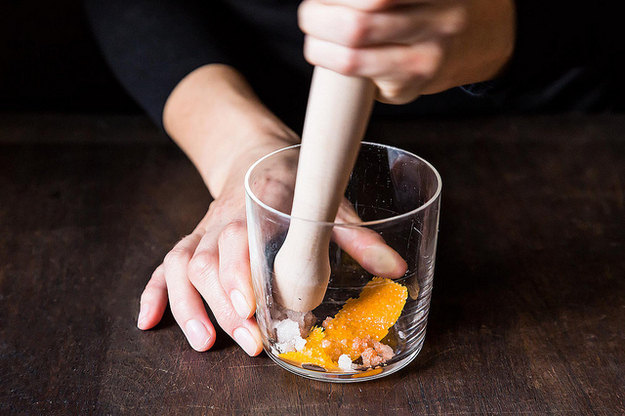 Add the booze.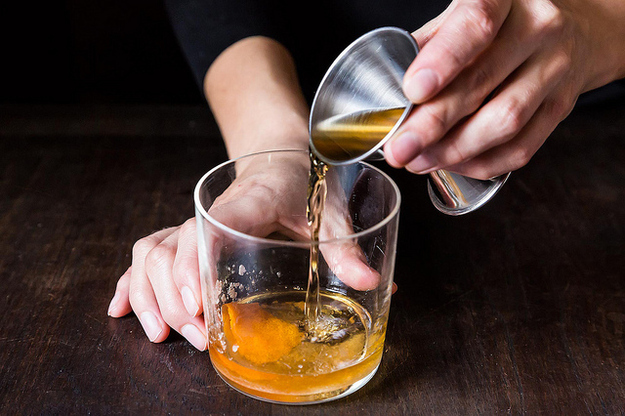 Then add ice, and stir.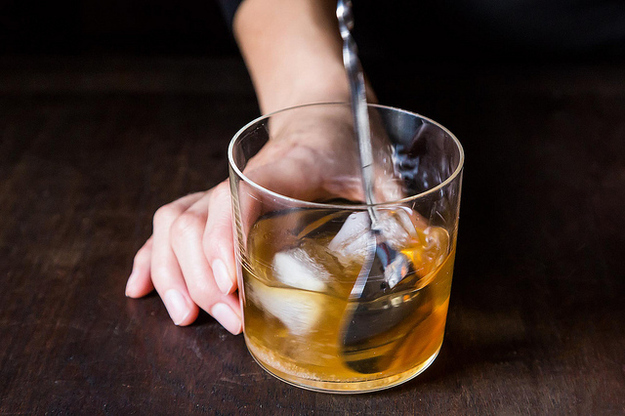 Drink.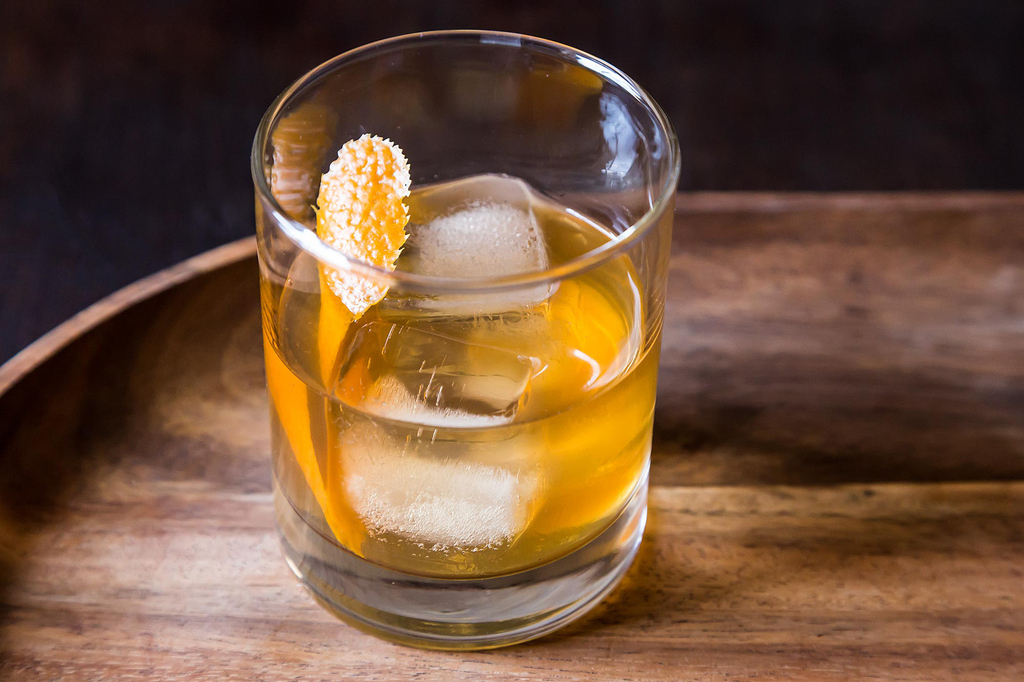 Food52 is a community for people who love food and cooking. Follow them at Food52.com and on Twitter @Food52. Or, get answers to your burning food questions with our new (free!) FOOD52 Hotline iPhone app.