The Secret Ingredient In Delicious, Creamy Hummus
Without the insanity that is peeling chickpeas.
1.
This is the better way. You will need chickpeas (dried or canned), garlic, lemon, tahini, and the magic ingredient: baking soda.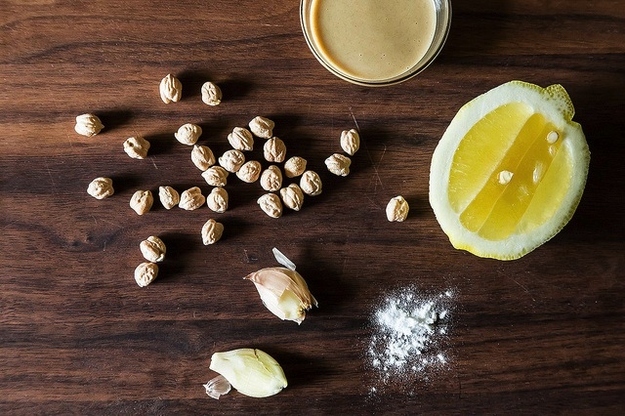 2.
If you're using dried chickpeas, give 'em a soak overnight. If you're not that patient, use canned beans and skip to the next step.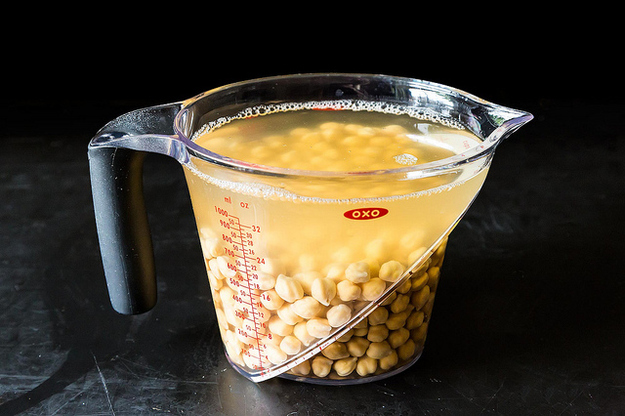 3.
Put a pan over medium heat. Add the dried chickpeas and the baking soda.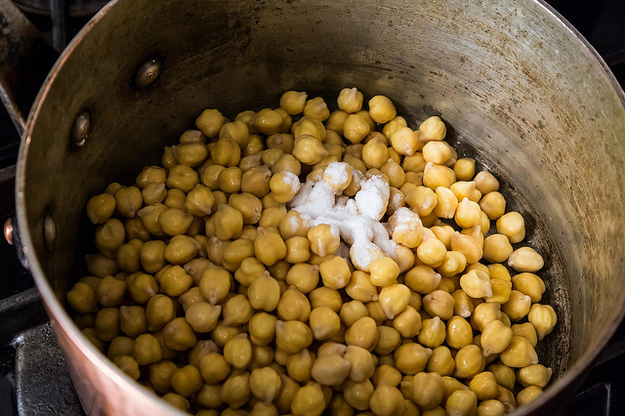 4.
Add water and bring it to a boil. Boil your chickpeas until they're very tender and ALMOST mushy, but not quite.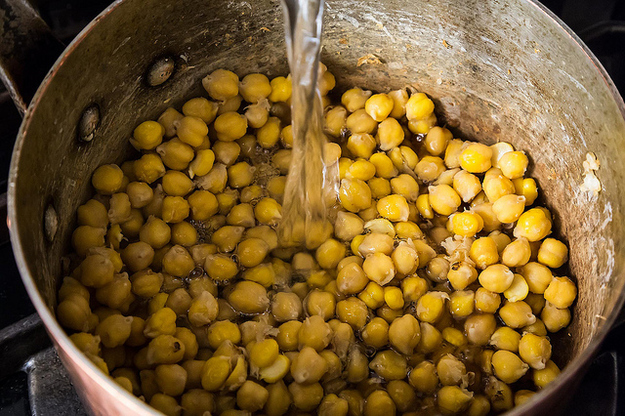 Congratulations! Because you added magical baking soda, you only have to boil your chickpeas for 20 to 40 minutes.
Without the baking soda, it takes 90 minutes. Please.
5.
Drain the chickpeas, get them into a food processor, and grind away until you have a stiff paste.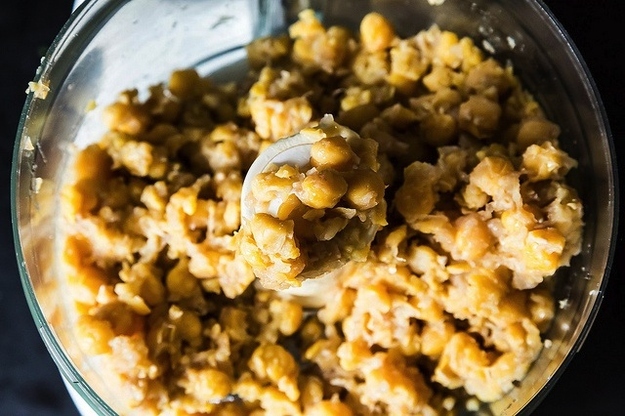 6.
Keep the machine running while you add tahini, lemon juice, garlic, and salt. Add ice water and run the machine for 5 minutes.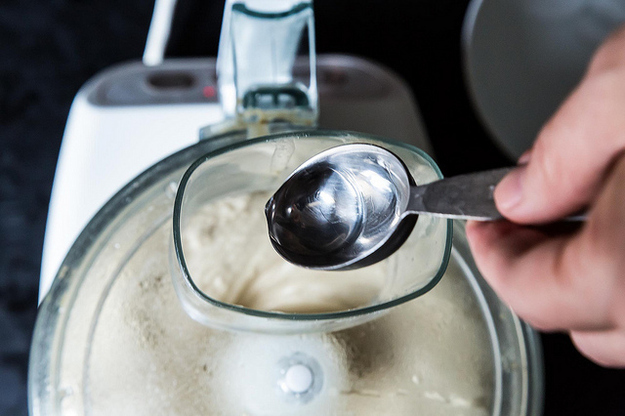 7.
What emerges is the creamiest, smoothest hummus you've ever seen.
8.
Let it rest for 30 minutes to let the flavor settle in. Then pour olive oil all over it and scoop it up with torn bread.
Food52 is a community for people who love food and cooking. Follow them at Food52.com and on Twitter @Food52.