If you've never had pasta carbonara, all you need to know is that it involves bacon, eggs, lots of cheese, and that it's ridiculously simple to make. Keep in mind that it's a classic Roman dish, which makes opening a bottle (or three) of red wine non-negotiable.
Here's what you'll need.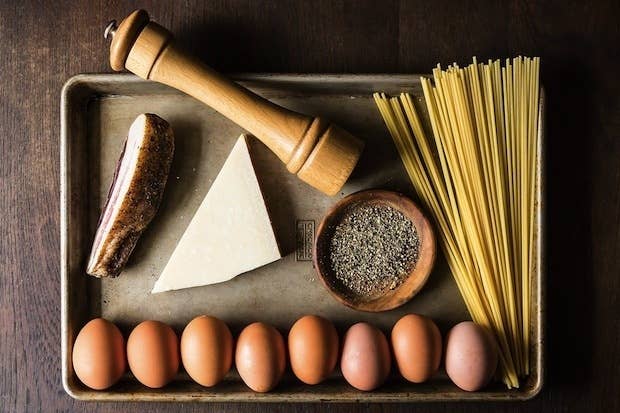 Serves 6
¼ pound guanciale or pancetta, cut into ⅓-inch cubes
7 large egg yolks (yes, 7)
1 large egg
1 pound spaghetti
Kosher salt
Freshly ground black pepper
½ cup freshly grated Pecorino, plus more for garnish
First, separate all those eggs.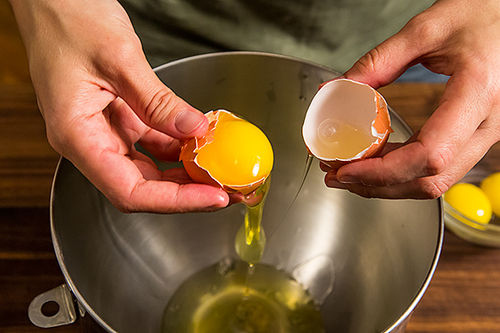 15 minutes before you want to eat, start cooking.
Add the guanciale to the egg yolks.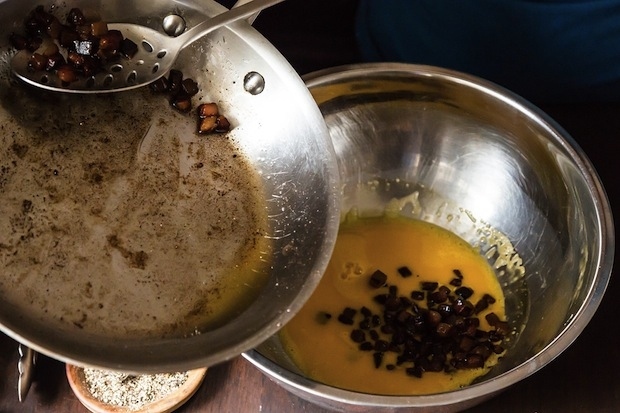 Then, the pasta.
Add 2 tablespoons of pasta water and 1 teaspoon guanciale drippings.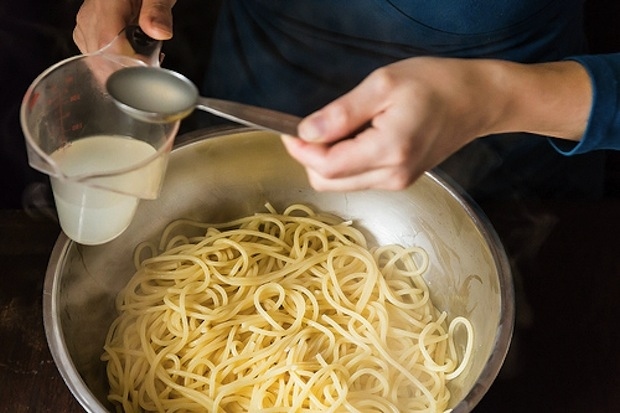 Toss well.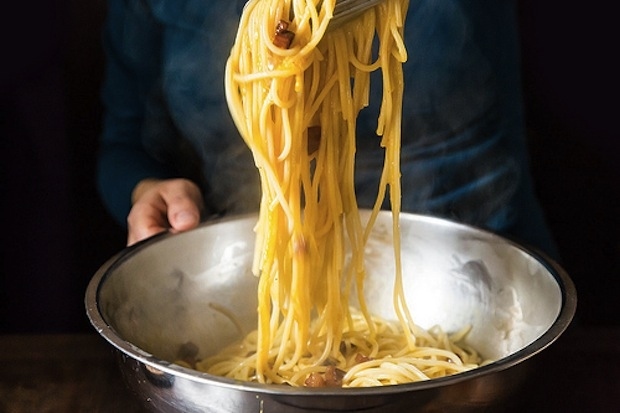 This is important: Gradually add the Pecorino, stirring and tossing to melt between batches.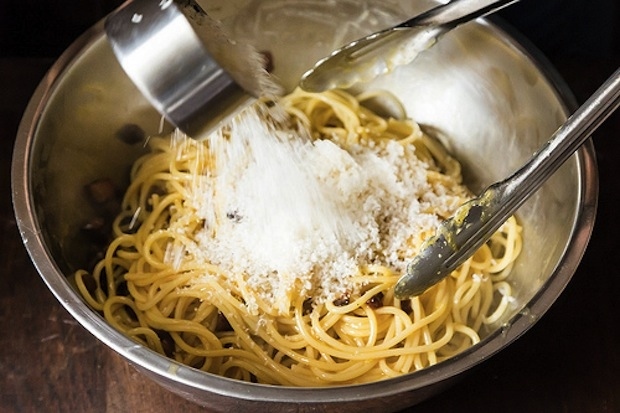 Season with salt and lots of black pepper.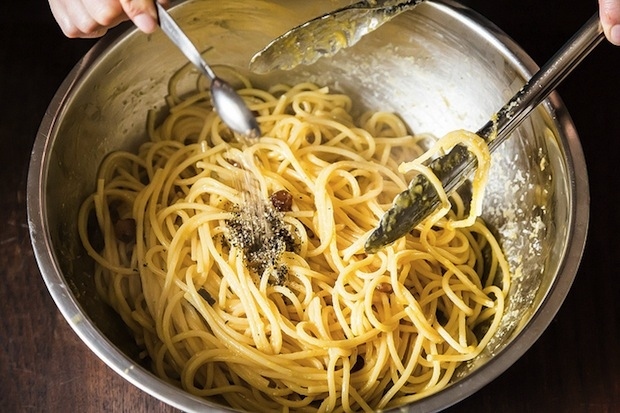 Eat straight from the bowl with tongs.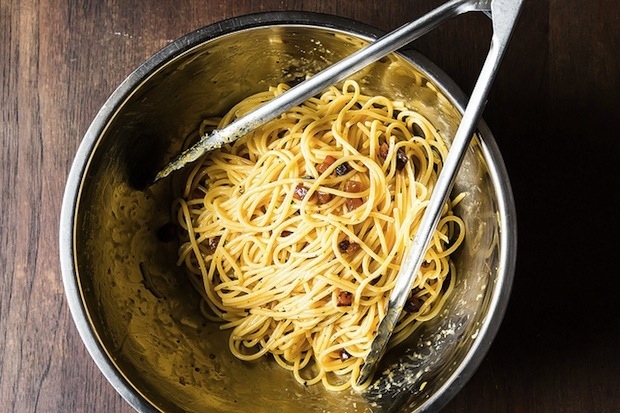 Food52 is a community for people who love food and cooking. Follow them at Food52.com and on Twitter @Food52. Or, get answers to your burning food questions with our new (free!) FOOD52 Hotline iPhone app.