6 DIY Versions Of Your Favorite Chinese Takeout Foods
Go ahead, take Panda Express off speed dial. You don't NEED them anymore.
In times of need, greasy Chinese takeout is a thing of true beauty.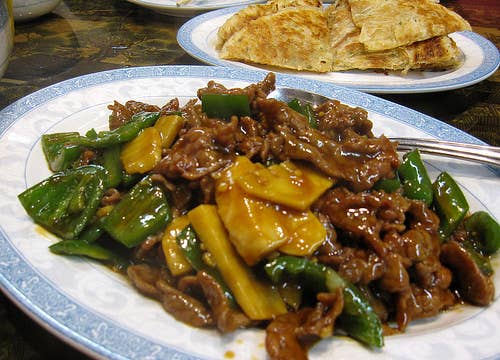 But what the restaurants don't want you to know is that you can make even better food at home.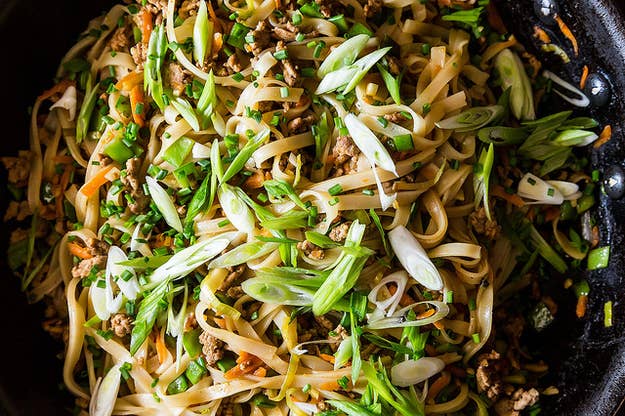 So get that wok out, because Chinese takeout is about to be delivered by YOU.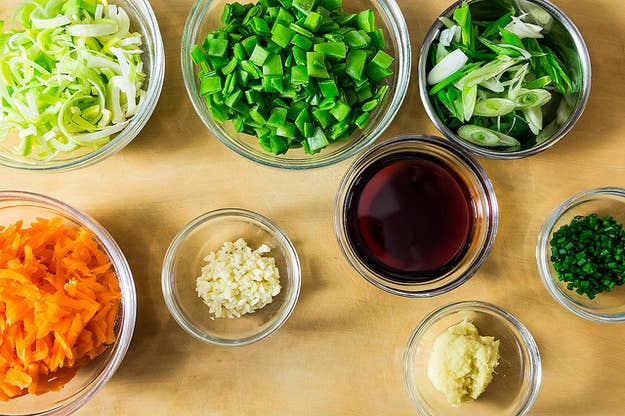 Here are some Chinese takeout staples to start making and stop buying:
1.
Pork and Celery Lo Mein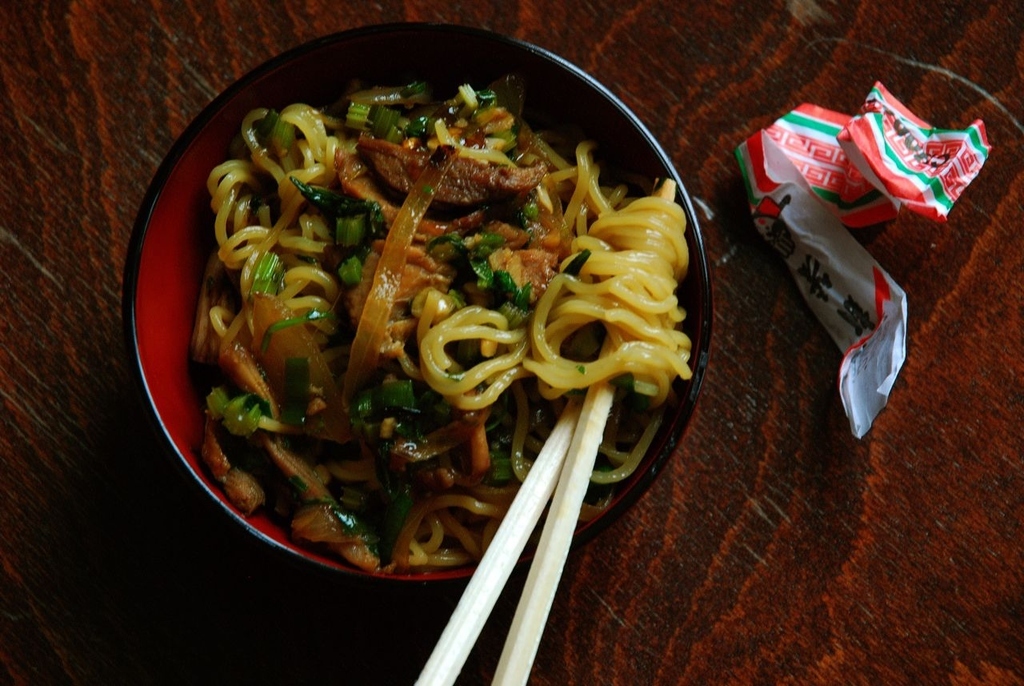 INGREDIENTS
2 tablespoons canola oil
1 1/2 cup yellow onion, julienned
3 tablespoons fresh garlic, minced
1 cup green onion, sliced thinly
3 cups Chinese celery, stem and leaves, finely chopped
2 cups cooked, shredded fatty pork or cooked ground pork
2 tablespoons Chinese rice wine or sherry
1/3 cup soy sauce, low sodium variety
2/3 cups chicken or pork stock
16 ounces Fresh Hong Kong style thin egg noodles, cooked (reserve 1/2 cup cooking liquid)
1/2 teaspoon sesame oil
Heat a 14-inch wok or sauté pan over high heat. Add the oil and then the onions. Cook until they start to caramelize. Add the garlic and stir. Add the Chinese celery, pork and half the green onions. Stir to combine and continue to sauté and stir until the celery becomes tender.
Add the rice wine and let the alcohol burn off. Next add the soy sauce and stock. Bring to a boil and then reduce the heat.
Add the noodles to the pork and celery. Add the sesame oil and toss to combine. If needed, add a little reserved noodle cooking liquid to thicken the sauce.
Serve in bowls and garnish with the remainder of the green onions.
2.
Kung Pao Chicken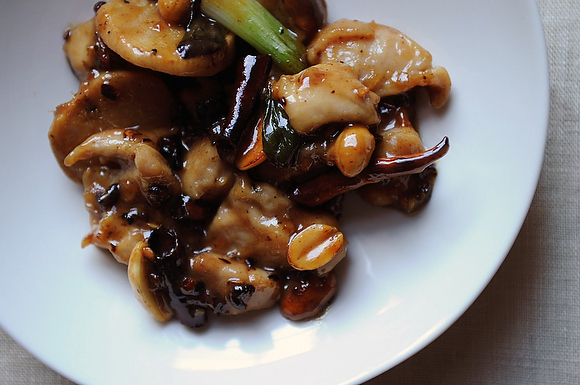 3.
Scallion Pancakes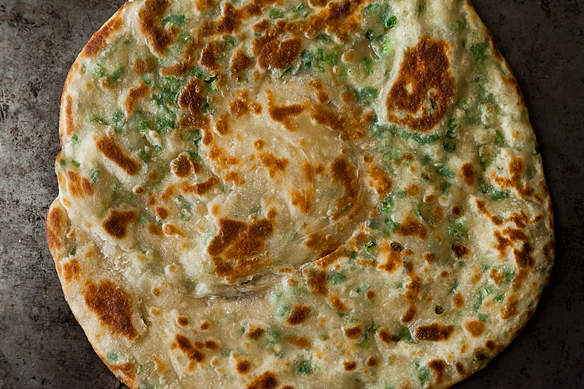 4.
Sichuan Green Beans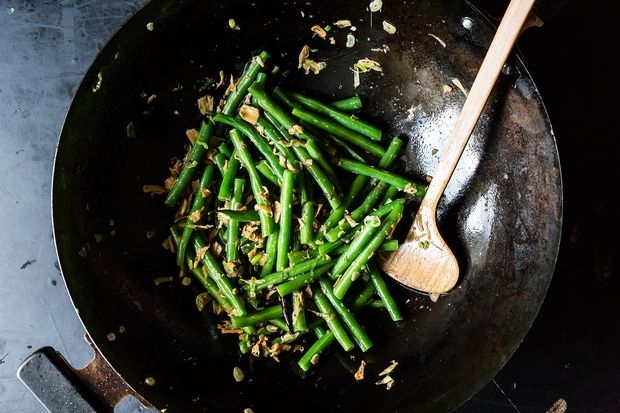 5.
Ginger Fried Rice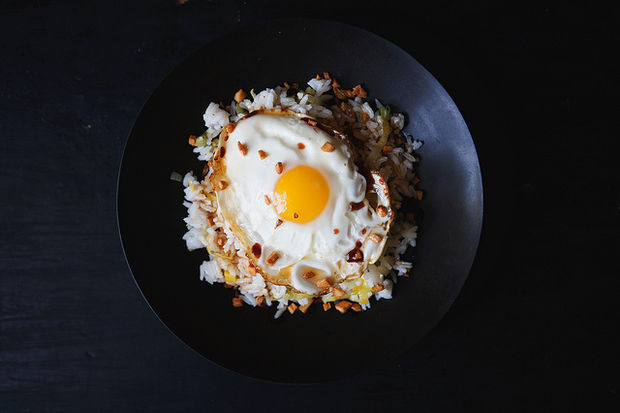 6.
Shu Mai Dumplings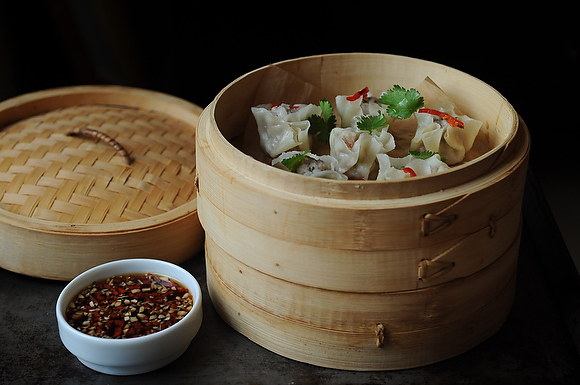 Food52 is a community for people who love food and cooking. Follow them at Food52.com and on Twitter @Food52. And check out their new kitchen and home shop, Provisions!