1.
kale + sweet potato + poached egg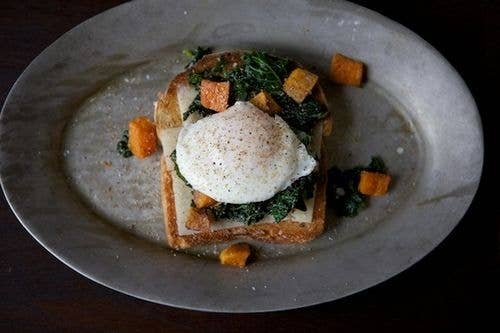 Serves 2
Ingredients
2 small sweet potatoes
2 tablespoons unsalted butter
1 tablespoon canola oil
1/4 teaspoon ginger
sea salt, pepper
1 tablespoon maple syrup
1 bunch kale, washed and stems removed
1 tablespoon olive oil
1 shallot
1 small white onion
1 cup chicken (or vegetable) stock
1 tablespoon apple cider vinegar
2 eggs
2 thick slices pain de mie
Pecorino cheese, grated or thinly sliced
1/8 teaspoon freshly ground nutmeg
Preparation
Sweet Potatoes: Preheat oven to 375°F. Peel and cube potatoes. In a sheet pan, hand-toss potatoes with canola oil, 1 tablespoon melted butter, maple syrup, ginger, salt and pepper. Roast for about 45 minutes, or until potatoes are lightly caramelized and cooked through.
Kale: Mince shallot and onion, and set in a wide pan with olive oil and ½ tablespoon butter. Cook shallots and onion on medium heat until they are transparent. Add chicken stock. Roughly chop kale, and add to the pan. Stir to incorporate. Cook until the liquid evaporates and the kale is cooked, keeping in mind that kale takes a while to become soft. At the very end, add apple vinegar, and salt and pepper, to taste.
Eggs: In a medium pot, poach eggs in simmering water for about 3 minutes. When done, remove from water and set aside on parchment paper.
Toast: Toast slices of bread (you can use any kind you like, just make sure the bread you choose can withstand all you will pile on top of it). Just before serving, scrape a thin layer of butter on each slice.
Assembly: Place desired amount of cheese on top of toast. Use a slotted spoon to deposit kale on top of the cheese slices, to remove any excess moisture. Fork sweet potatoes on top of the kale, and then rest a poached egg on top of the sweet potatoes. Finish with sprinkles of nutmeg, salt and pepper.
2.
ricotta + honey + lemon zest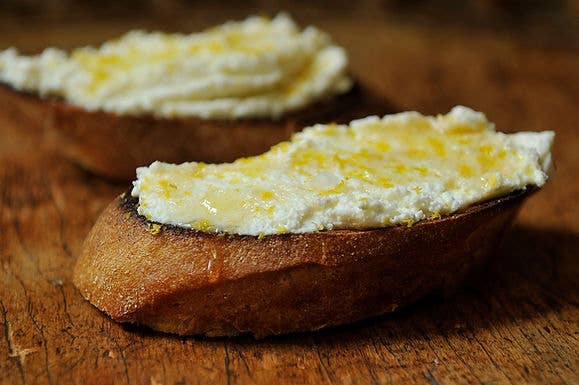 3.
thyme pesto + creme fraiche + preserved lemon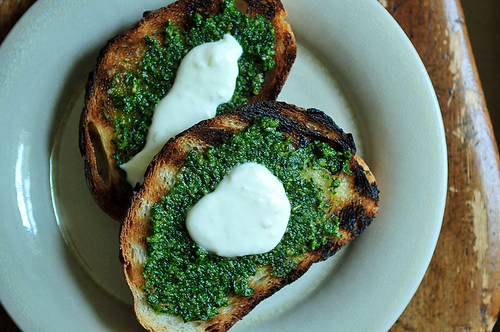 4.
clams + butter + worcestershire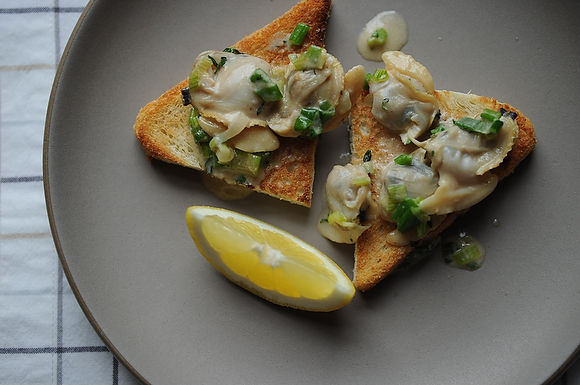 5.
steak + garlic chips + gorgonzola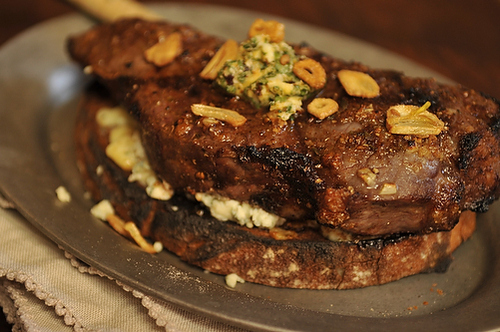 6.
bacon aioli + tomatoes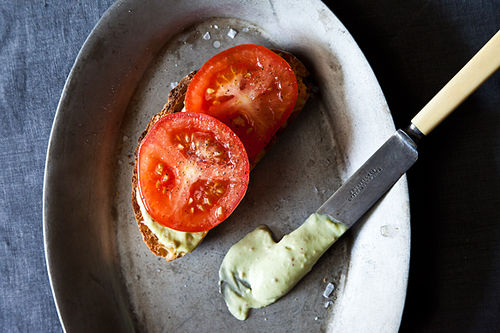 7.
walnuts + cheese + fried sage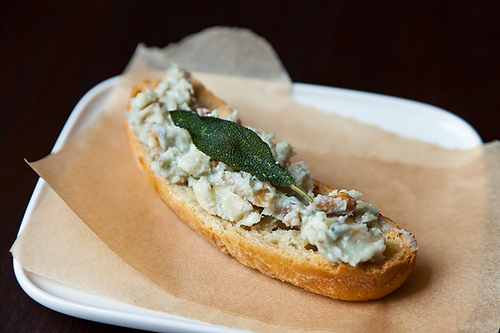 Food52 is a community for people who love food and cooking. Follow them at Food52.com and on Twitter @Food52.