Nipple piercings make some people squeal and excite others. So Ladylike decided to get creative and wear nipple ring bras for a day, 'cause you know what they say — sometimes beauty is pain:
The ladies would be wearing the $80 Circular Barbell Bralette from The End.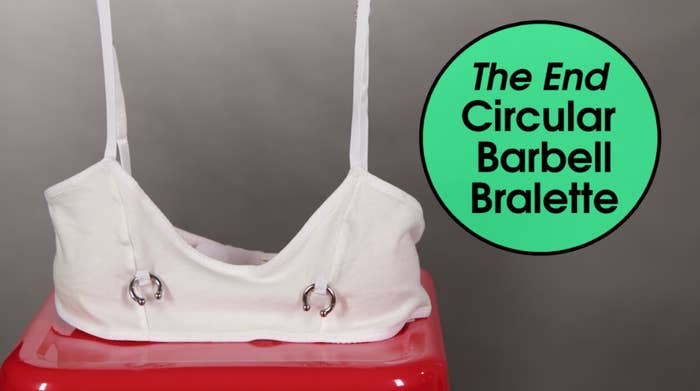 The girls were all a little apprehensive about actual nipple piercings but were extremely open to trying nipple ring bras.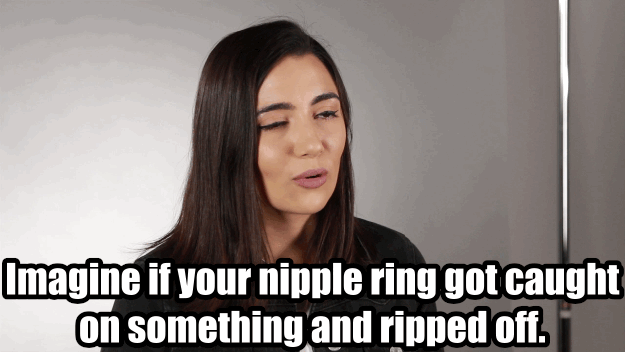 And damn, it looked realistic AF.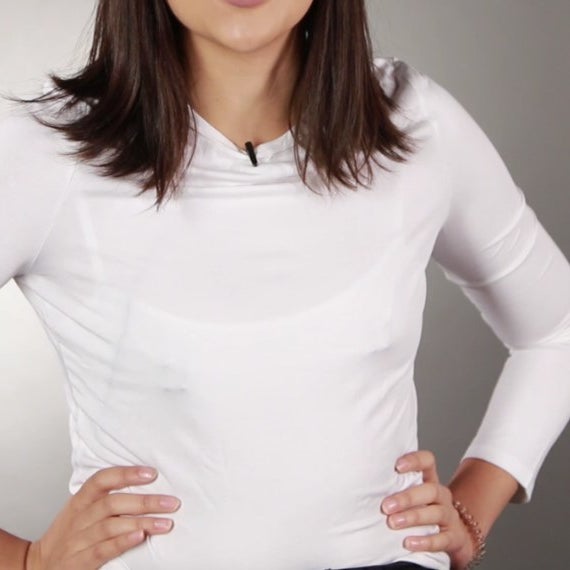 Fred got mixed reactions…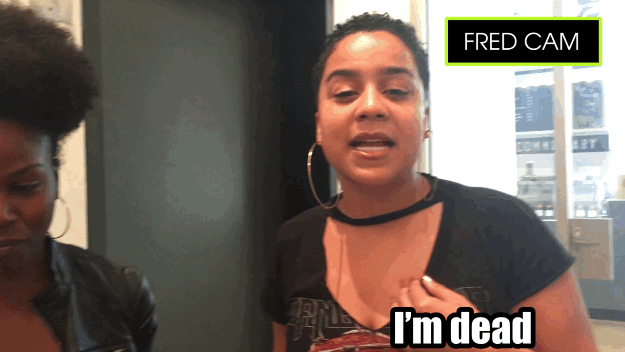 ...while people were just shocked that Saf was wearing a white shirt...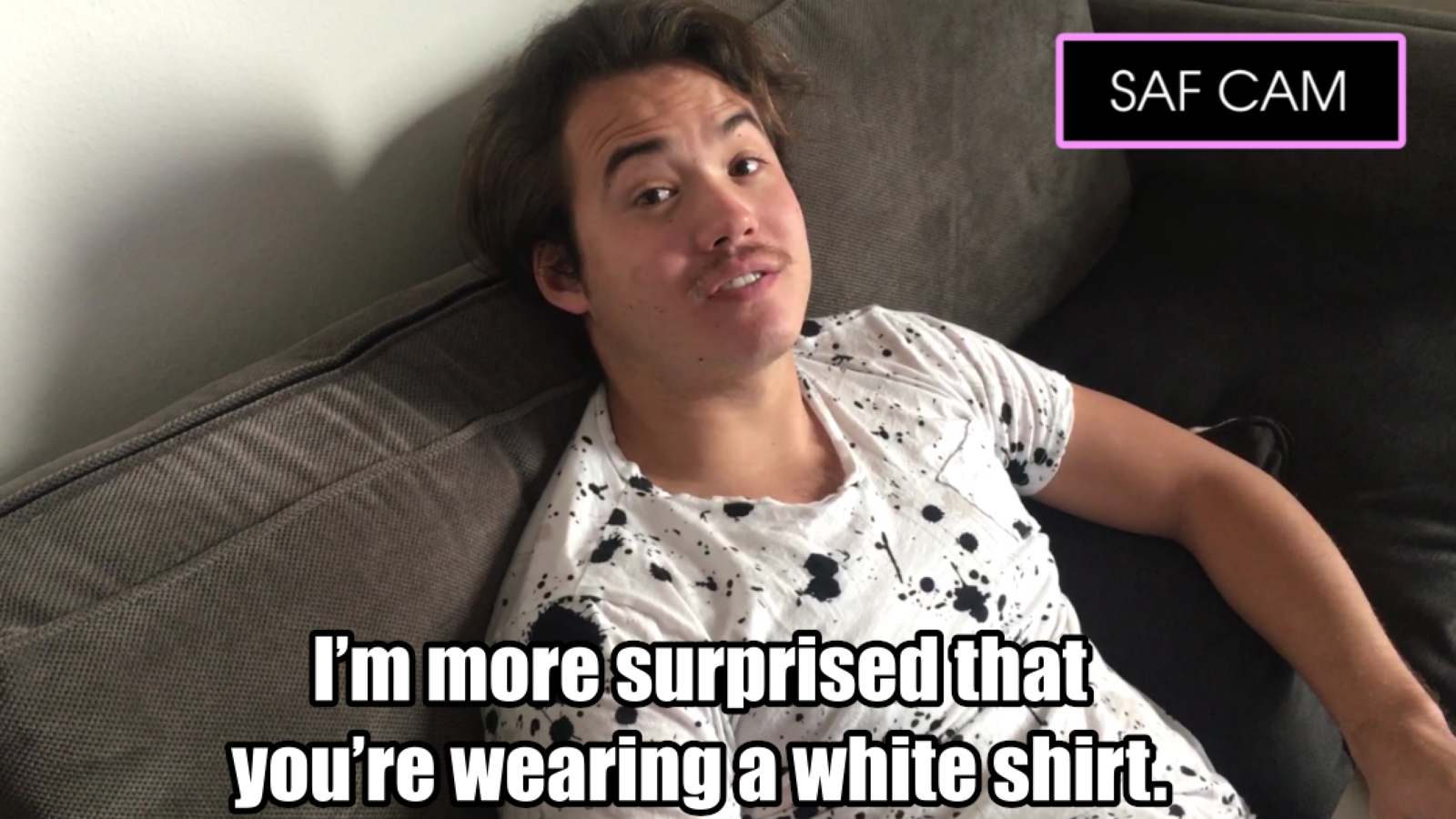 ...and others were just straight-up confused.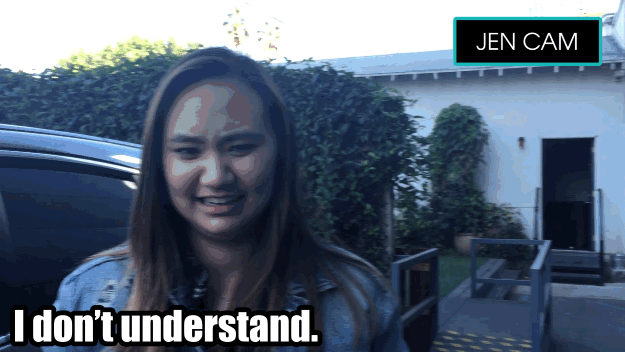 But by the end of the day, the ladies completely forgot what they were wearing.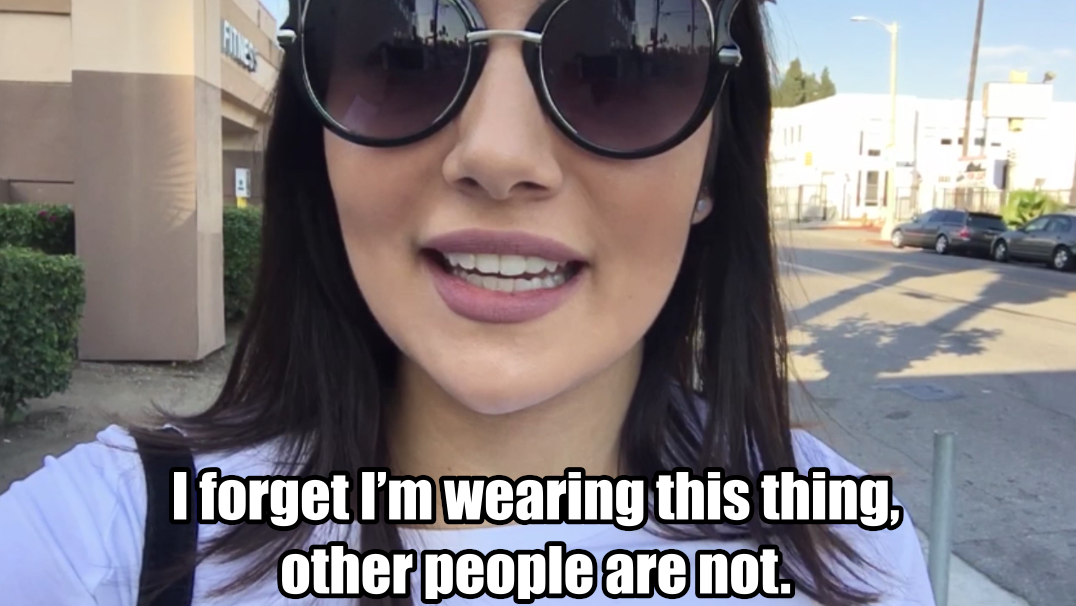 Maybe the day wasn't as crazy as they thought it would be.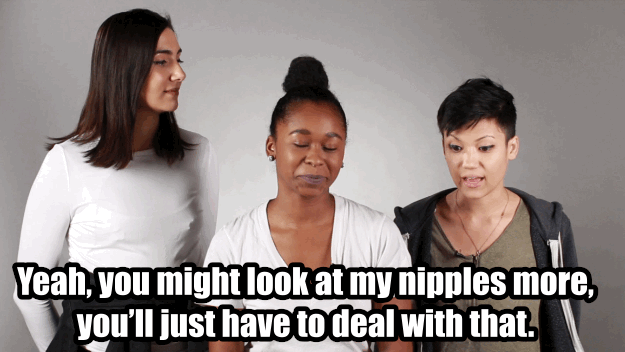 So, lady tested? Lady was very entertained.