University leaders should give tackling sexual violence against women, harassment, and hate crime "priority status" backed up by appropriate resources, according to a taskforce set up to investigate the problem.
They were also told to adopt a "zero-tolerance approach" to prevent abuse taking place, develop clear and accessible response procedures for reports of sexual assault and rape, and carry out regular impact assessments to measure the effectiveness of this work.
The advice forms part of a list of recommendations from the taskforce set up by Universities UK (UUK) in response to evidence that suggested higher education institutions have not always responded effectively to allegations of sexual violence.
Findings of the Changing the Culture report, published on Friday, will be circulated to universities across the UK. It includes plans for an annual national conference for the next three years so universities can share examples of good practice on matters of harassment and violence against women.
Nicola Dandridge, chief executive of Universities UK and chair of the taskforce, said there was "no place for sexual violence, harassment, or hate crime on a university campus, nor anywhere else".

"The evidence showed that while many universities have already taken positive steps to address these issues, university responses are not always as joined up as they could be," she added. "There is more work that can be done to share effective practice across the sector."
One of the key outcomes of the report was the need to review the advice known as the Zellick guidelines, which is used by some higher education institutions on how to handle circumstances where a student's alleged misconduct would also constitute a criminal offence.

Written by Professor Graham J Zellick in 1994, they advised higher education institutions not to conduct their own investigations into allegations of sexual violence or invoke disciplinary procedures if an incident is not reported to the police.
However, the report said not conducting investigations could violate the Equality Act 2010 and Human Rights Act 1998.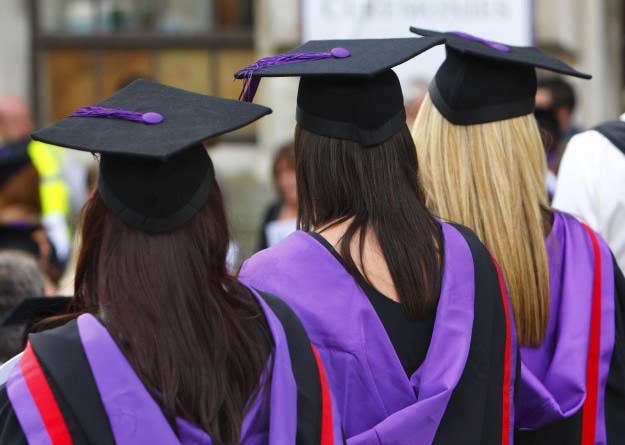 In response, the taskforce updated the existing guidance and published it alongside today's report.

Sarah Green, co-director of the End Violence Against Women Coalition, welcomed the updating of the Zellick guidance and described it as a step in the right direction.
However, in a statement Green also said that a voluntary approach to the taskforce recommendations did not go far enough and should be backed up by legislation.
"While these intentions are good, UUK do not propose any mechanism for enforcement, monitoring is left to individual institutions and there are no recommendations to government for a change in the law should universities not comply with the recommendations," she said.
Green said that when it comes to sexual violence and harassment against women, universities should aim for a standard of protection on par with safeguarding.

"The further education sector already works to this standard (because it educates some students of a slightly younger age)," she added. "External regulation would be needed to ensure these standards were met. Legislation may be needed to achieve this."
The National Union of Students said it was committed to continuing its work with UUK to make sure that all issues covered in the report are addressed.
"No student should have to face this on their campus," Hareem Ghani, NUS women's officer, told BuzzFeed News. "We welcome the opportunity this guidance presents in offering clear recommendations to the leadership in education on the actions they need to take to challenge these issues."
The report said that the work covered by the taskforce does not capture the full breadth of the issues, and only represents the completion of the first stage of an ongoing programme of work.
One area the report did not include in its recommendations was staff-to-student sexual harassment, despite the taskforce hearing some evidence of it.
"Although the primary focus of the taskforce is student-to-student harassment, the institution-wide approach... should apply to staff as well as to students and to other forms of gender-based violence," the report noted. "Universities should ensure that their policies and procedures are suitably equipped to support students whether they report an incident perpetrated by a fellow student or by a member of staff."
In one of the report's supporting documents, the taskforce said it had took the issue of staff-to-student sexual harassment "very seriously" and identified it as a potential area of further work for UUK.

The 1752 Group, an organisation working to tackle staff-student sexual harassment in UK universities, praised the taskforce for addressing the issue.
"In this report, Universities UK indicates that staff-student sexual harassment is a significant issue which must be addressed by the sector," said Dr Anna Bull, one of the co-founders of the 1752 Group. "We formed The 1752 Group because of the lack of robust research and policy guidance around staff-student sexual harassment. This report makes our work more important than ever."