A petition urging the government to review the police's use of Tasers has reached more than 46,000 signatures in less than 24 hours after being launched on Tuesday.
The Change.org petition, created by Jason Jackson, a father of three from London, came after former Aston Villa striker Dalian Atkinson died on Monday shortly after being tasered repeatedly by two police officers in Telford, Shropshire, outside his family's home.

Following the incident, an eyewitness told BuzzFeed News that the former Premier League star staggered towards the officers before they used the Taser on him four or five times.
"He fell to the ground like a lead balloon," neighbour Paula Quinn said. "I could actually hear him hit the ground, and as he hit the ground the two officers just piled in on him and started kicking 10 bells out of him."

Jackson, a former president of London Metropolitan University students union, told BuzzFeed News he was saddened by the news of Atkinson's death as a football fan, but also was shocked by statistics on the police's use of Tasers among black and ethnic minority (BME) communities.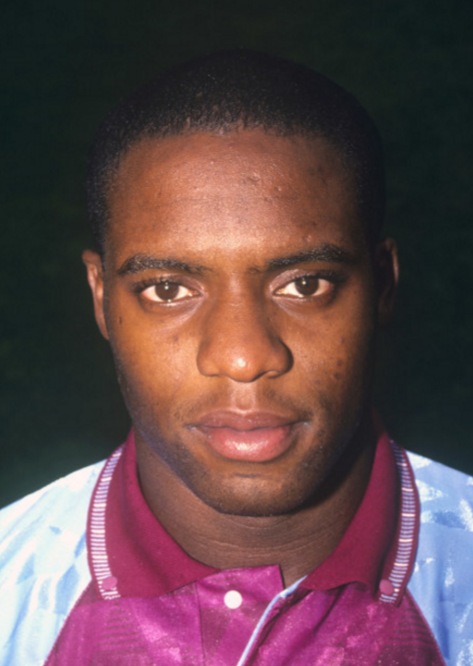 Tasers cause temporary paralysis by discharging up to 50,000 barbed volts of electrical current with a range of 2.4 metres. Figures show that black people are three times more likely to be tasered than their white counterparts in the UK.

"I'm a black man, and a father to three black sons," Jackson said. "What says that this couldn't happen to any of us? If it happened to a well-known footballer, then what about us?"

Last year's Home Office statistics show there were 10,329 uses of Tasers by police in England and Wales – a 2% increase on the previous year. Since Tasers were first introduced to forces in the UK in 2003, there have been at least 16 deaths linked to police use of the devices.
A spokesman for the IPCC police watchdog said it is currently investigating four police incidents where a Taser was discharged prior to someone's death. "It will ultimately be for an inquest to determine the significance played by Taser in each case," the spokesperson said.
Statistics also show that more than two-thirds of UK police's deployments of Tasers have been against people with mental health issues. Matilda MacAttram, director of charity Black Mental Health UK, told BuzzFeed News that although Tasers should be non-lethal when used, this is often not the case, and that the devices were often used against the most vulnerable and marginalised in society.
The way people with mental health problems – regardless of race – are handled by police officers is a concern highlighted in the petition. "A lot of the time, instead of being in a police cell, people with mental health issues should have been in a hospital or a place where they could be taken care of," Jackson – who is also a campaigner against the abuse of police power – told BuzzFeed News.
Jackson said he has been "overwhelmed" by the support for his petition, and never expected tens of thousands of signatures in such a short space of time. "I can see that there are a lot of people who connect with this issue and feel strongly about it," he said.
The topic of police brutality in the UK has been the subject of national interest in recent months. Just last week, hundreds of people gathered in London, Birmingham, and Nottingham as part of a day of Black Lives Matter demonstrations across the country. The protests had been organised by a network of activists calling themselves UK Black Lives Matter (UKBLM), whose demonstration had blocked traffic close to London's Heathrow Airport.
The protests aimed to highlight the stories and fight for justice of families in the UK who had lost loved ones at the hands of police, and the disproportionate number of people from BME backgrounds who die in police custody following the use of force.
Although Jackson believes that it's important to highlight incidents of police brutality in the UK, he said it's also important to remember that there are a lot of good police officers in Britain. "Even my son says to me he wants to be a police officer when he grows up," he said.

In her previous role as home secretary, new prime minister Theresa May launched an independent review into deaths and serious incidents in police custody.
Jackson hopes that following Atkinson's death, May will also turn her attention to the police's use of Tasers and whether officers are adequately trained on the use of these devices. He also hopes the government will look at safer alternatives.

"Although we don't have as much as a problem with police brutality here in the UK compared to America," Jackson said, "here in the UK we need the training to be improved. I want to, as a black person, be confident enough to call the police without it leading to a death."