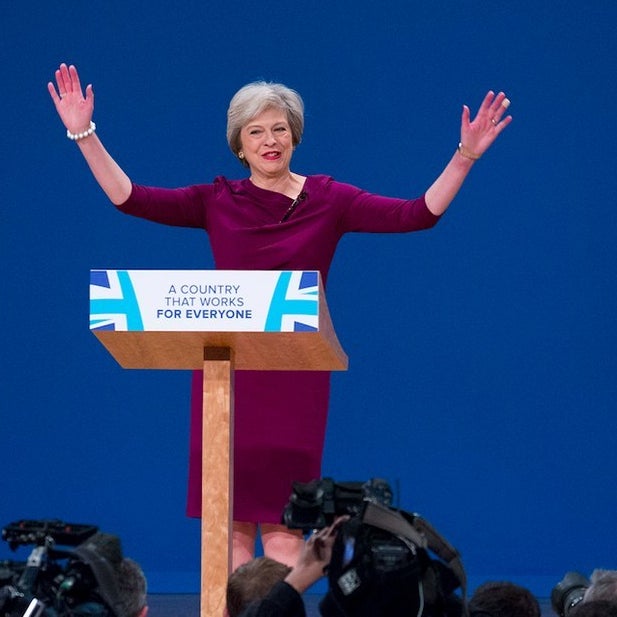 Thousands of people — including hundreds of academics — have signed an open letter urging the government to end xenophobic rhetoric that was shared widely on social media.

The letter was published on Monday morning and initially gained around 300 signatures. However, word soon got around, and in just a few days more than 10,000 people had signed up to support the campaign, called "Not Foreign".

Peter Geoghegan, an Irish journalist and writer who has lived in the UK for almost a decade, launched the letter as a response to a controversial proposal by home secretary Amber Rudd last week, as well as comments made by prime minister Theresa May.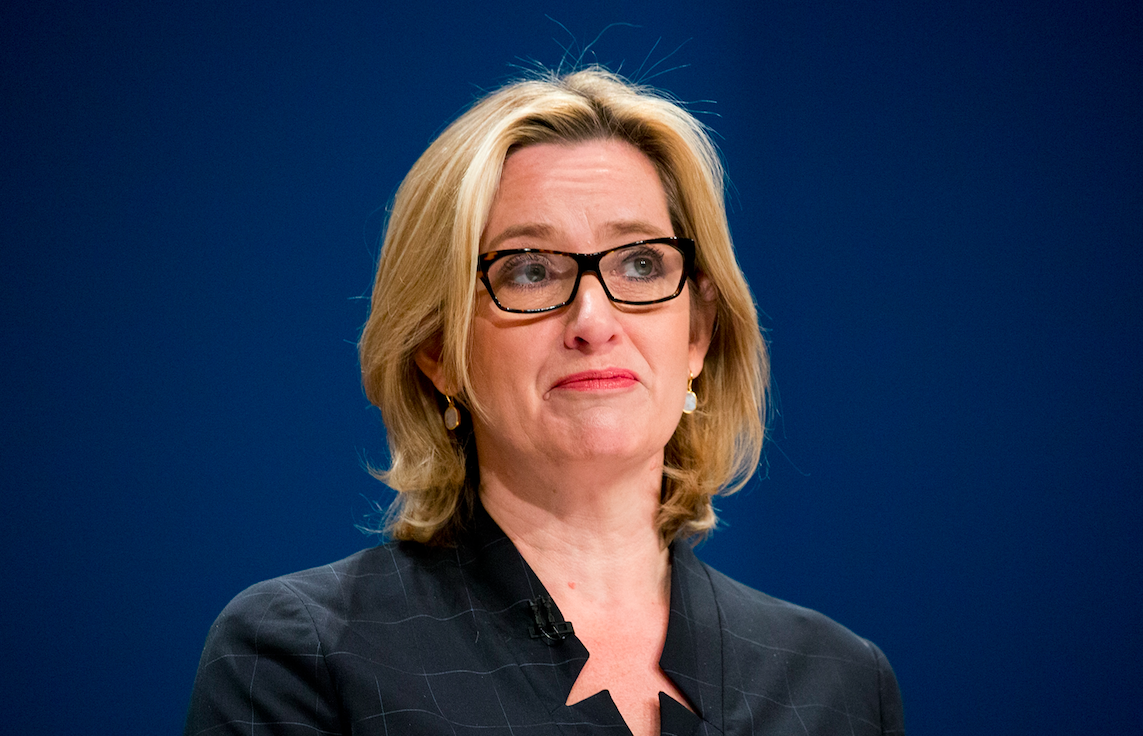 At the Conservative party conference, Rudd proposed a plan to "name and shame" companies who employ large numbers of foreign workers.

Meanwhile, May zoned in on low-skilled immigration in a pitch aimed at working-class Brexit voters, saying: "If you're one of those people who lost their job, who stayed in work but on reduced hours, took a pay cut as household bills rocketed, or – and I know a lot of people don't like to admit this – someone who finds themselves out of work or on lower wages because of low-skilled immigration, life simply doesn't seem fair."
Geoghegan told BuzzFeed News that for the first time since he's been living in the UK, he felt uncomfortable with the language political leaders were using. "It was very dehumanising," he said.

Geoghegan and his friend Christopher Silver, who is also a writer, decided to post an open letter expressing their feelings and frustrations about what they felt was xenophobic rhetoric. Geoghegan and Silver had only shared the letter with friends on Facebook and posted a few tweets, so were surprised to find such a large number of signatures in just a few days.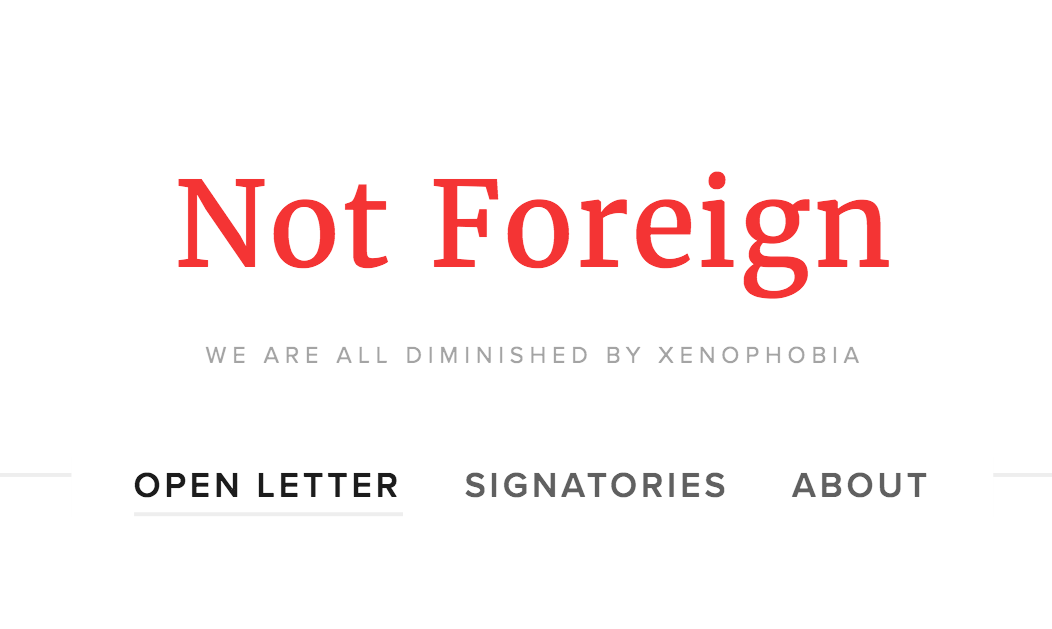 The open letter, addressed to the UK government, says foreign nationals make an enormous contribution to the country's culture, economy, and society.
It also urges May to put an end to the government's "bitter, racist and divisive language" and rule out any policies that are premised on dividing workplaces and communities based on where people were born.

Here is the letter in full:

OPEN LETTER: IN OPPOSITION TO UK GOVERNMENT DISCRIMINATION


Last week at Conservative party conference Theresa May derided those who subscribe to a cosmopolitan identity as "citizens of nowhere" and suggested that foreign doctors would only be able to stay in the NHS until "home grown" replacements could be trained. Companies may still be forced to "list" their foreign workers to government under proposals announced last week.

Foreign nationals make an enormous contribution to this country's culture, economy, and society. They have long helped to shape its common heritage and identity. They are not a separate caste in our society – they are our friends, partners, colleagues, and neighbours. A country robbed of these people is a poorer country in every sense: they are a part of who we are.

We therefore call upon the UK government to put a stop to this rhetoric and explicitly rule out any policies which are premised on dividing workplaces and communities based on where people were born.

By choosing race and ethnicity as the marker of who belongs and who does not, the UK government is indulging in xenophobia. As the children and grandchildren of those who fought fascism, we have a duty, in defence of our shared humanity, to resist state sanctioned discrimination based on nationality and to condemn policies that seek to restrict the rights and freedoms of citizenship to those who subscribe to an exclusive ethnic or national identity.

We call on Theresa May to put a stop to her government's bitter, racist and divisive language. And we call on all of those who support an open, tolerant and inclusive vision of our country to join together, in solidarity, to oppose the actions of this government over the past week.
Geoghegan said the support for and positive reaction to the letter so far is probably a reflection of people feeling let down by the way the government is talking. "This isn't the language that they want to hear," he said. "They also want to say something about it – they don't want to just sit placidly.

"We can't just sit back and watch political leaders depict this as the view of the entire country."
Although the campaign is not about Brexit, there has been a significant spike in reporting of hate crimes since the vote to leave the EU. Many victims believe the referendum result has served to legitimise racism in communities where an undercurrent of hatred already existed.
Aamer Anwar, a criminal defence solicitor in Scotland, told BuzzFeed News he signed the open letter because of the "rank hypocrisy of a government which cries crocodile tears over the rise of racist attacks post-Brexit, whilst pandering to ideas bordering on fascism".

"The Britain I am proud of welcomes the vulnerable and persecuted whilst recognising the tremendous contribution of our immigrant community," he said.

Anwar also said that the UK government is creating a "climate of fear", which gives "bigots and fascists the green light to attack and murder".
"It is imperative that politicians of whatever party take a moral stance against the politics of hate before it is too late for our country," he said.
Geoghegan said he found the conversation around Brexit and academia striking, adding that more than 400 professors have signed the open letter so far.

Dr James Vigus, a senior lecturer at Queen Mary University of London, has also signed the letter. He told BuzzFeed News he teaches English literature, a job he said he was able to get because he had previously worked for six years in Germany.
"The government's firm distinction between 'homegrown' and 'foreign' citizens is invidious because people are not plants – or negotiating cards – and because all people are equal regardless of their place of birth," he said.
"Narrow nationalism is an impoverishment, diversity and exchange an enrichment, both culturally and financially."
Professor Tamara Hervey of the University of Sheffield also signed the open letter. She said that for her the campaign signifies how the UK government treats expertise.

"Putting aside matters of national security," she said, "are we a country where expertise is understood globally, and our government takes advice from the best in the world? Or are we a country where nationality is a relevant criterion in judging expertise?
"I would like to work in the former country, and I think our higher education sector will be significantly stronger if we are that kind of country."
Geoghegan said academics are the people most worried about what's happening. "They are often people who have a great grasp of history," he said. "If they're worried about the direction in which we're going, then it's important that we ask the question: 'What's happening that's making so many academics so concerned?'"