A conditioning shampoo for "suicidal hair" has been pulled from shelves in Urban Outfitters after customers called the packaging "shameful and hugely irresponsible" for making light of mental illness.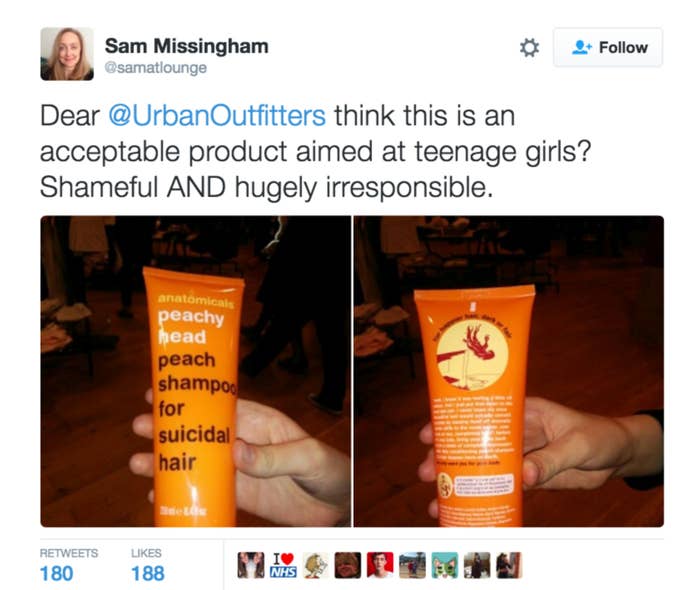 The shampoo, from British beauty company Anatomicals, promises to "bring your locks back from a state of complete depression".
One product in the range is called Peachy Head, an apparent reference to Beachy Head, in East Sussex, which is considered one of Britain's most notorious suicide spots.
On the back of the bottle is an illustration of "beautiful hair" tossing itself off "dramatic white cliffs to the rocks below".
The full description underneath reads:


"Well, I knew it was feeling a little off colour, but I just put that down to the bad dye job. I never knew my once beautiful hair would actually commit suicide by tossing itself off dramatic white cliffs to the rocks below. Now look at me, completely bald.

"Before it's too late, bring your locks back from a state of complete depression with this conditioning peach shampoo. It's hair heaven here on earth."
Sam Missingham, from Bath, told BuzzFeed News she was "appalled" when her friend's teenage daughter brought the shampoo to her attention at their local Urban Outfitters store.
"To use suicide as a marketing hook shows a phenomenal level of idiocy," she said, "and, quite frankly, is entirely unnecessary.
"And as for the play on Peachy Head/Beachy Head, to visually represent a place where many people have taken their lives is beyond insensitive to them, their families, and friends."
People criticised Urban Outfitters for choosing to stock the product, adding that suicide is not "hip" or funny.
In a reply to Missingham via Twitter, Urban Outfitters later announced it was pulling the product from all its stores with immediate effect.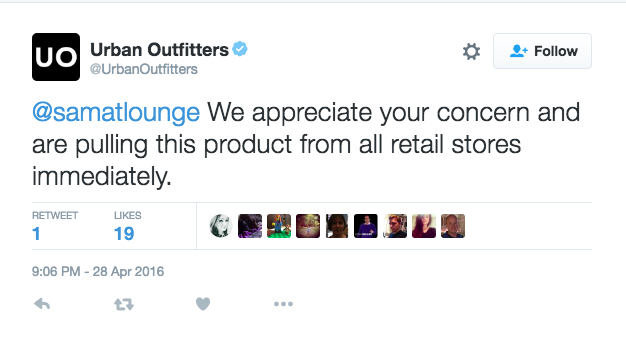 Anatomicals co-founder Paul Marshall told BuzzFeed News "the product has been on sale for a number of years without any complaints". However, the company has now decided to stop selling it in Urban Outfitters or any other outlets following the backlash.
"We're probably not going to continue selling the product," Marshall said. "That's not to say that we've [bowed] down to a couple of people who have made comments that we don't agree with. So we're not bowing down to a nanny state, that's for sure.
"But we don't wish to offend anyone, and that's why we have removed it from sale."
Marshall also said that his company does not make "light of suicide and, in particular, teen suicide".
"No one is going to produce a product that is set out to cause offence, and we don't set out to cause offence," he said. "We are a cool, young, fun, irreverent brand – look at all our other products, they all have cute, funny titles.
"We want to bring smiles to people's bathrooms, we never set out to offend."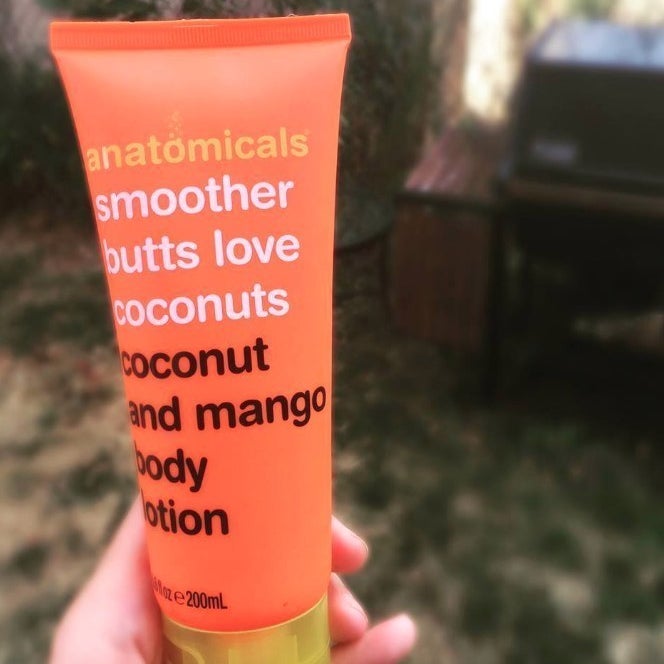 However, Missingham told BuzzFeed News she had "recently come out of a serious bout of depression" and that there is "no humour to be found in suicidal thoughts at all".
"We are still fighting a huge stigma attached to mental health issues and I, aged 45, have only recently had the confidence to publicly admit that I suffer," she said. "I can only imagine how difficult it is for young people to find the language to communicate when they suffer."
She told BuzzFeed News she was concerned about the influence brands and advertising could have on teenage girls like her own daughter.
"As an adult, I am fully aware that the advertising and branding of beauty products relies on a level of manipulation," she said. "Teenage girls don't necessarily have the maturity and experience to filter out such messaging.
"My hope is beauty companies and retailers [will] take their responsibility to young people seriously."
An Urban Outfitters spokesperson told BuzzFeed News that the product's name is a "humorous attempt to market a shampoo for hard-to-manage hair", but after a re-evaluation the company decided to pull it from its website earlier this year.
"Regrettably, some of the product was not pulled from our retail stores. We have instructed all of our UK stores to remove the product immediately," the spokesperson added.