A 7-year-old boy who was shot in the leg at his home in Salford has written a letter to Santa asking him to "help the police catch the people who hurt me".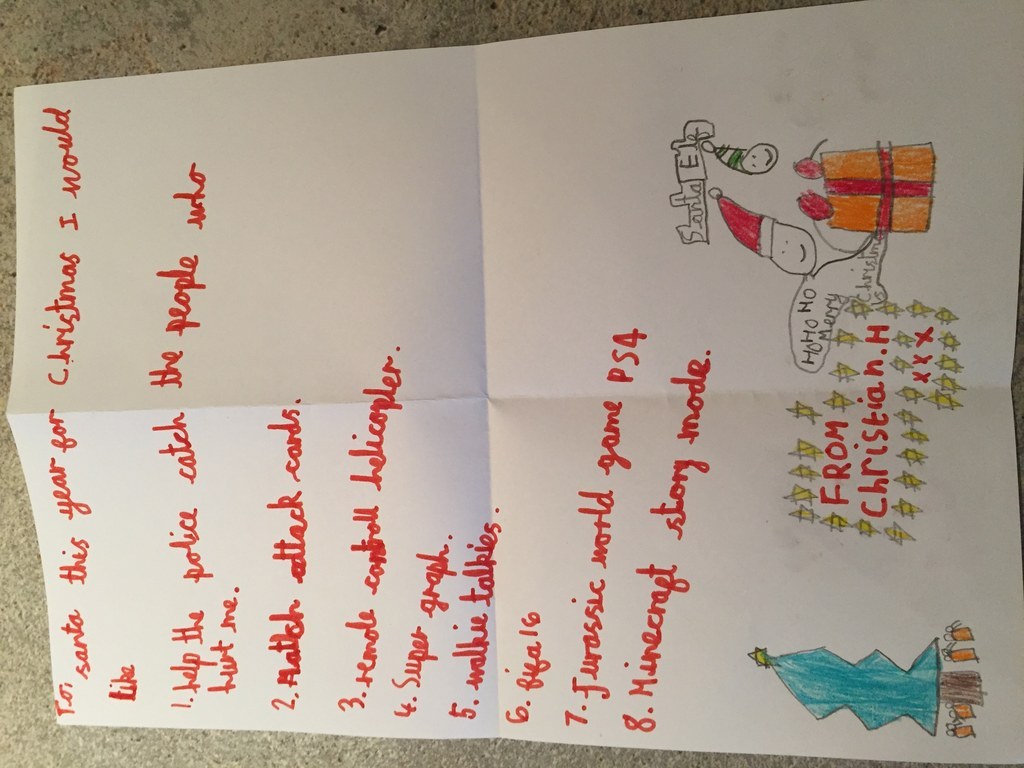 Christian Hickey and his mother, Jayne, 30, were shot on their doorstep by two men on Monday 12 October, Greater Manchester police said.
The mother and son were shot in their legs after Jayne opened her front door to the gunmen. They were taken to hospital and received multiple surgeries. Both are still on the road to recovery.
The shooting is believed to be linked to a year-long feud between gangs in Salford and Swinton, police said.
Christian's letter to Santa, which also includes requests for video games and a remote control helicopter, was released by Greater Manchester police today as part of a new appeal for information from the public.
Detective Chief Superintendent Russ Jackson said on Friday:
It is heart wrenching to know that a little boy who should be writing a list filled with exciting gifts, has got this at the top of his Christmas list.

What happened to Christian will stay with him for the rest of his life but what we can do is try to make this up to him by finding those responsible and bringing them to justice.

These people have absolutely no place in civilised society and we remain as determined as ever to find them.