Starbucks customers have found a creative way to raise awareness of the disproportionate number of black people killed at the hands of police officers.
By changing their name to #BlackLivesMatter on the Starbucks app, or saying their name is #BlackLivesMatter when they order, the barista has to shout the phrase when their beverage is ready.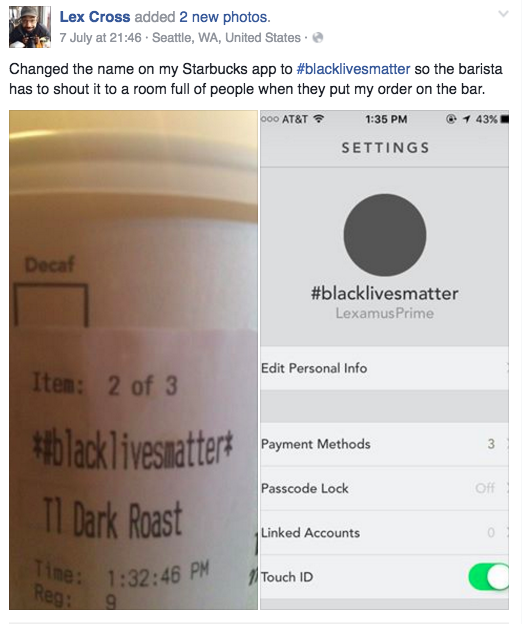 Lex Cross, a 33-year-old photographer, came up with the idea while ordering a coffee in his local Starbucks on Thursday.
"I figured that would be a good way to get at least one person to say #BlackLivesMatter and a few people to hear it," he told BuzzFeed News.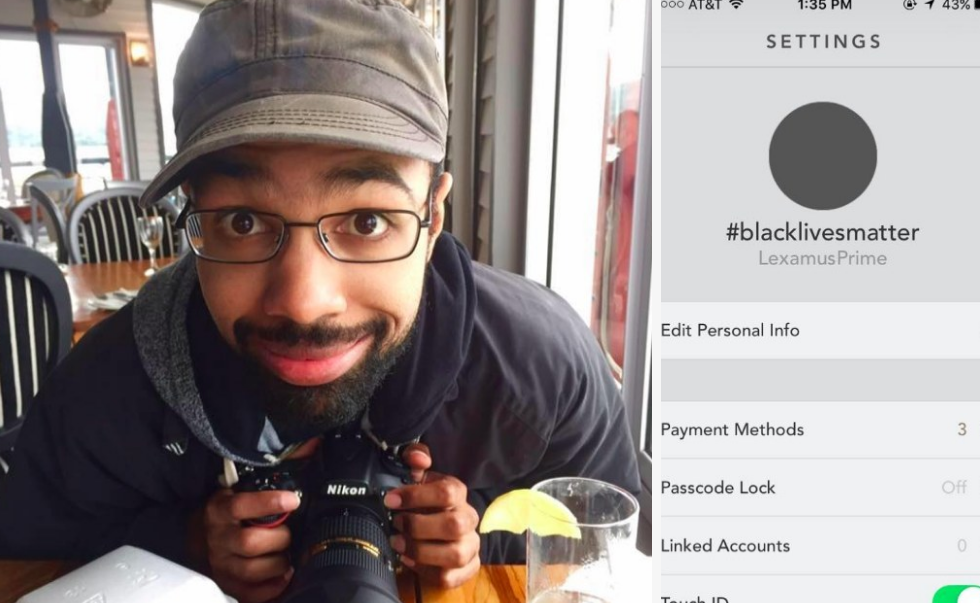 When he shared the photo of his coffee on Facebook later that day, he didn't expect his post to go viral, let alone start a new movement.

Now activists around the country have joined in and are telling baristas at Starbucks that their name is #BlackLivesMatter.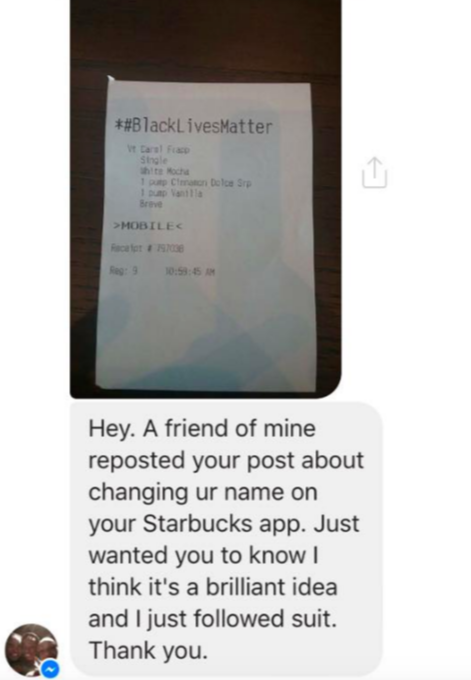 The idea to change his name on his Starbucks app, Cross said, was inspired by a tribute he paid to his mother who died a few years ago.
"As I ordered my coffee [this week] I remembered that on Mother's Day I changed my name in the app to Liz – my mother – and sent a drink to a Starbucks in Sacramento," he said. "I just wanted her name said with her favourite drink one more time, and for people to wonder who she was and where she was when it wasn't picked up."
His Facebook post has now been shared more than 47,000 times with over 49,000 likes. And although there have been some insults and disagreements, the response has been mostly positive, Cross said.
"I expected a few likes and a few eye rolls. I never imagined that over [47,000] people would share it," he said. "Just goes to show that a lot of people just want people to hear that black lives matter and want people to say it out loud."
Cross, who is also a spoken word poet who writes about his experience of being black in the U.S., hopes his idea will spark more conversations about the "systemic racism in this country that disproportionately puts black men and women in the ground".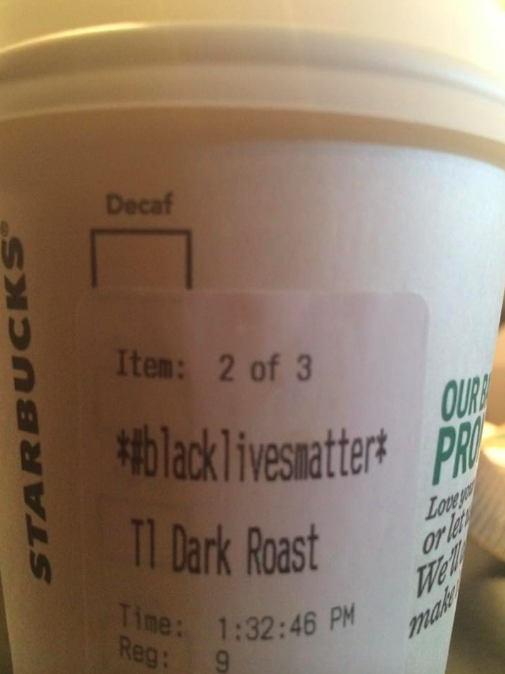 The most recent deaths of black men at the hands of police include Alton Sterling, 37, who was tackled to the ground before being shot dead by two officers during an incident in Baton Rouge.
Philando Castile was shot dead by officers as he reached for his driving licence. His girlfriend, who was in the car with him along with her 4-year-old daughter, live-streamed the aftermath of the incident on Facebook.
Although the movement was not planned, Cross said he hopes it will get people thinking.
"And if that doesn't work," he added, "maybe people will be so sick of hearing [#BlackLivesMatter] that they stop killing us".