A terrorist drove a car into pedestrians on Westminster Bridge on Wednesday and attacked officers outside parliament, killing three people before he was shot dead by police.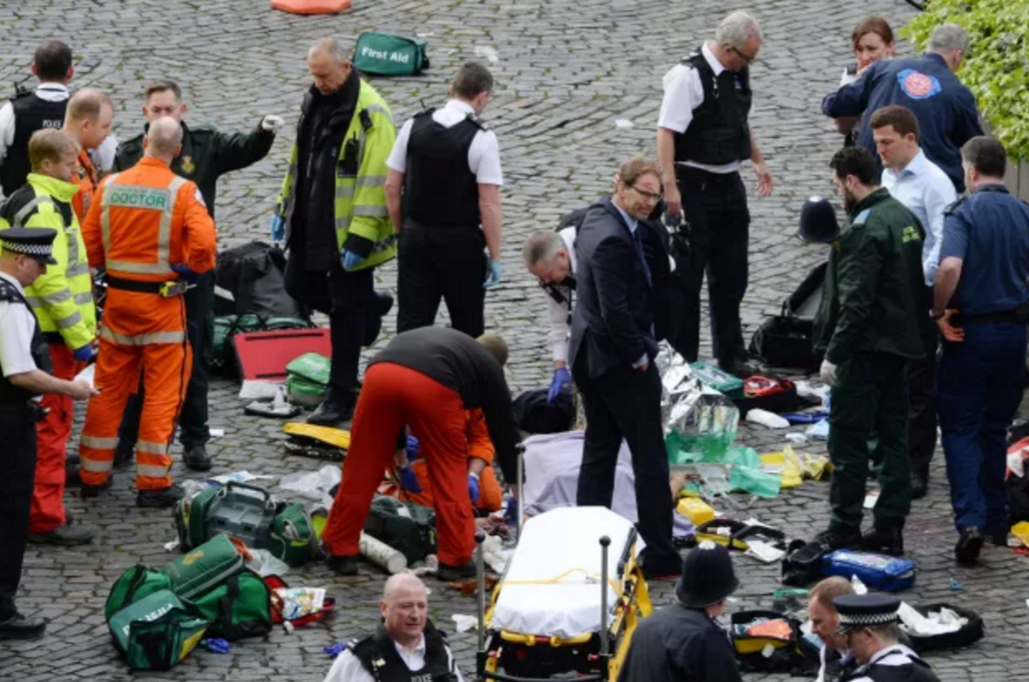 The Metropolitan police believe the attacker to be 52-year-old British-born Khalid Masood, originally from Kent. Other aliases he is believed to have used include the name Adrian Elms.
Police said that Masood had no prior terrorism offence convictions, but had been previously investigated by security services as a "peripheral figure".
Londoners have united to display acts of kindness and solidarity following the tragedy. Muslims in London are raising money for the families of the Westminster attack victims, one of whom was a police officer. In less than 24 hours almost £20,000 has been raised.
The fundraiser was set up early Thursday as part of a project called Muslims Unite for London, which was created by Muddassar Ahmed, his friends Akeela Ahmed, Hassan Hoque, and Mohammed Marikar, and two British Muslim MPs, Naz Shah and Yasmin Qureshi.
Ahmed, a communications professional who has lived in London all his life, was in parliament as the events of Wednesday afternoon unfolded. He described the situation as "frightening".
"I was actually stuck in Portcullis House, and I saw the carnage unfold," he told BuzzFeed News. "We were stuck there for about four and a half hours. There was a mixture of feeling anxious, angry, and appalled – this was an attack on a symbol that defines us really to such a large extent."
Ahmed went home that night and spoke to his friends about the incident. Together, he said, they decided to channel their feelings and emotions into something practical.
"We decided that the best thing to do was to offer our support to the victims' families," Ahmed said. They then launched the fundraiser and have already hit their £10,000 target.
He says the fundraiser's success is a good sign.
"It shows that at a time of crisis people are willing to show that communities can work together and help each other in something they believe in," he said. "And I suppose one of the most powerful ways of doing that is by putting your money into something like [this fund]."
Ahmed described the reaction to the fundraiser as overwhelmingly positive, and did not expect to raise so much money in such a short space of time.
"We were actually thinking of putting the target amount lower at £5,000," he said, "but now we've seen that the reaction has been overwhelmingly positive and I think we'll absolutely smash our target."
The Metropolitan Police Federation is also raising money for the slain police officer, Keith Palmer, who was stabbed to death while protecting parliament. More than £160,000 has already been raised for his family on one crowdfunding website.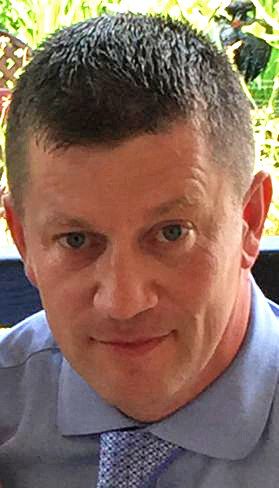 "Every day, all over London and the rest of the UK, police officers risk their lives to protect and defend us," the crowdfunding page says. "In the wake of this tragedy our thoughts are with Keith's family and all the people who are injured have lost their lives."
In a statement to the Met police the father of three was described by his family as a "wonderful dad and husband". Another fundraiser set up by serving police officer Martin Coughlan has raised almost £5,000 for Palmer's family.
Another fundraiser was set up after a couple from the US were identified. They were thought to have been celebrating their 25th wedding anniversary in London.
Kurt Cochran, from Utah, died, and his wife Melissa Payne Cochran was hurt, the crowdfunding page states, as the attacker drove a car into pedestrians on Westminster Bridge.
The page was set up by Melissa's brother, Clint Payne, who said it was the couple's last day of their trip to see their parents who are serving as missionaries in the Mormon church – London LDS temple.
Looks like there are no comments yet.
Be the first to comment!