People Who Live Near Grenfell Tower Say They May Not Be Rich, But Their Lives Matter Too
"Now that this has happened, it should open people's eyes and show people that this is serious," one resident said. "Maybe this area isn't as rich, but our lives matter too."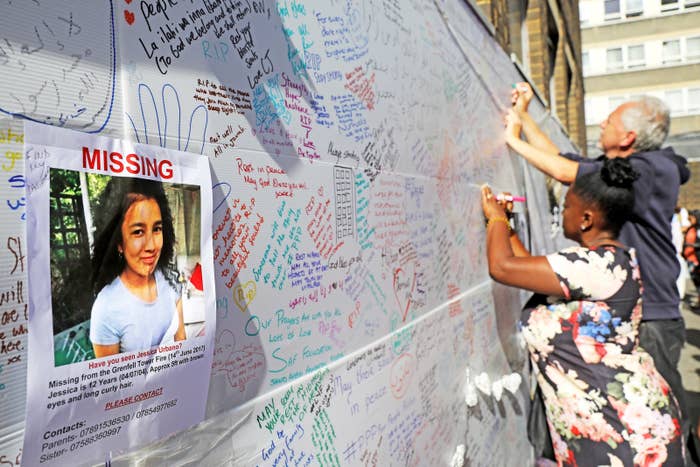 Some people living in the area around Grenfell Tower say the tragic fire that has so far claimed the lives of 17 people must be a turning point for those living on the less affluent side of Kensington.

Kholoud El-Jamal, 19, who lives nearby, told BuzzFeed News she was in disbelief as she watched the building, a local landmark, go up in flames.
A day later, she said she hoped the tragedy would lead to great equality and that those in power would take housing concerns more seriously.
"Now that this has happened, it should open people's eyes and show people that this is serious," she said. "Maybe this area isn't as rich, but our lives matter too."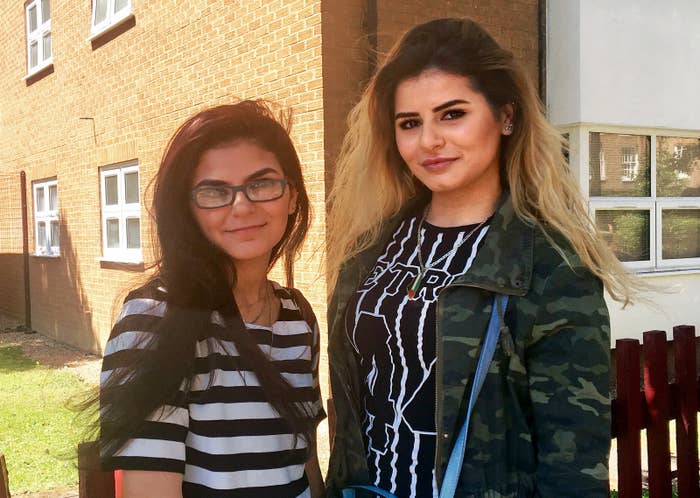 Filmmaker Ishmahil Blagrove told BuzzFeed News that he felt the needs of people who live in social housing were routinely overlooked, with preference given to wealthy residents who own their homes.

"When the average property price in this area is £1.2 million – who do you think can buy it?" he said "The council listens to the man who owns his house as opposed to the man who lives in social housing. That is where the crisis from this country is coming from.
"The marginalised, the disenfranchised, the voiceless people are not heard, and only people that have a certain income or have connections to certain people get heard. You have poor working-class people who have to be legitimised by some cut-glass accent before people take them seriously. That's the bullshit and fuckery that is going down."
Earlier on Thursday, the prime minister Theresa May announced that there would be a full public inquiry.
She said: "People deserve answers. The inquiry will give them. We need to know what happened, we need to have an explanation of this. We owe that to the families, the people who have lost loved ones, and the homes in which they lived."
May also said that all displaced residents would be rehoused in west London, although concerns remain that this will not be in the immediate area of Grenfell Tower.
Blagrove, a longstanding west London resident, added: "Yesterday I watched on the [TV] Theresa May or some government minister stands up [and say] 'lessons must be learned'. Do not think that you're going to bury this community with some hollow platitudes."

He continued: "What lessons will be learned? Did you learn anything from Lakanal House in Camberwell in 2009? You learned fuck all from that, do you understand me? So don't tell me about lessons are going to be learned. Do not treat this community as some ignorant low-IQ community … We're not going to be dismissed with hollow platitudes which you use to dismiss and bury those who are responsible."

Blagrove echoed calls from Tottenham MP David Lammy – whose family friend Khadija Saye, 24, is one of the missing – for there to be corporate manslaughter charges.
"This is not a case of case of negligence, this is a case of corporate manslaughter," Blagrove said. "People should be held accountable and people should be in jail for this, but I very much doubt that with our corrupt government."
London mayor Sadiq Khan welcomed the prime minister's call for a public inquiry into the Grenfall Tower fire, and insisted an interim response should be published this summer.
Khan was confronted by an angry gathering of local people near the site of the blaze but told reporters that he "shared their anger".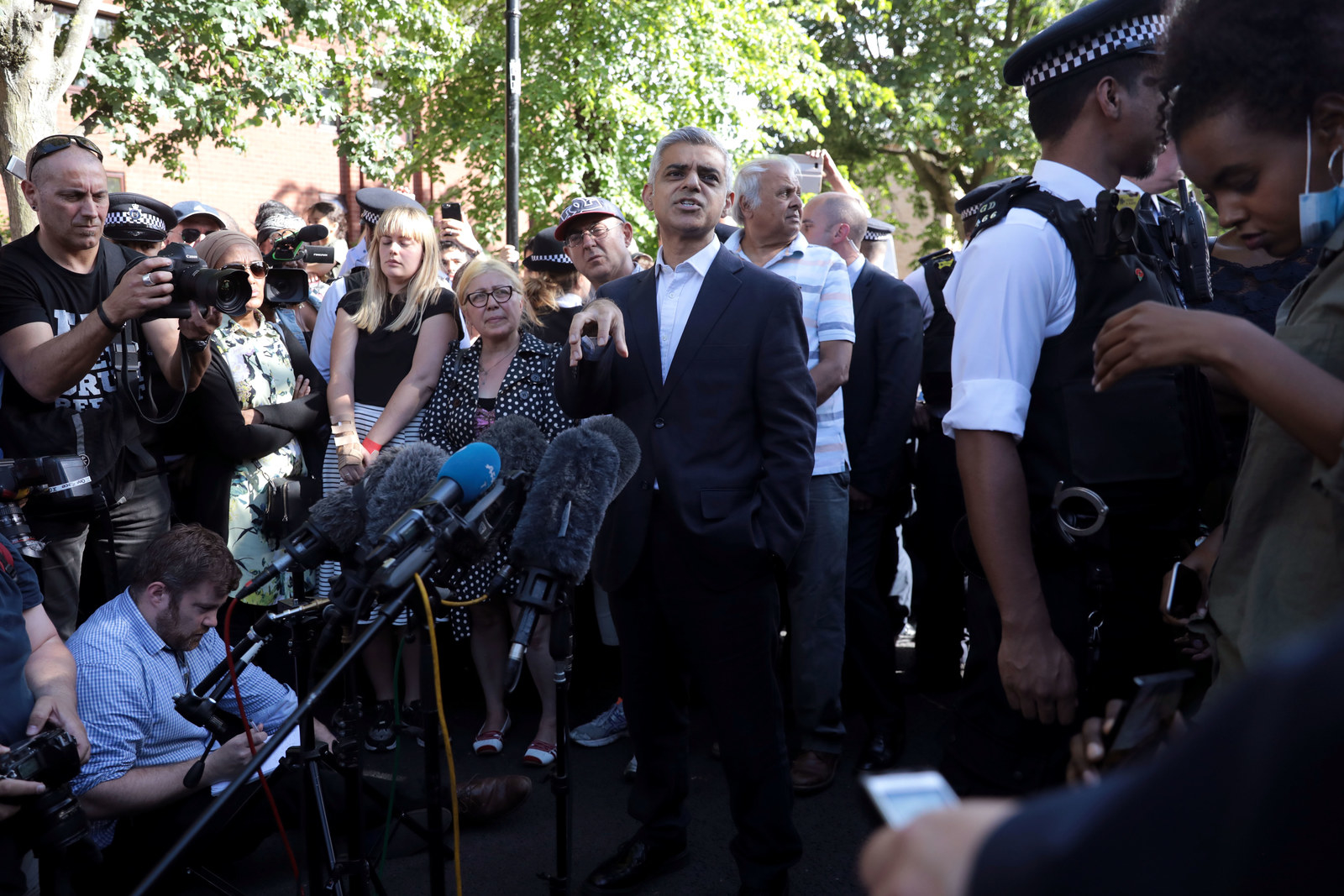 In a statement after the visit, he said: "This is an extremely tight-knit community and local people are understandably distraught at what has happened, and increasingly frustrated and angry that their concerns were simply ignored for so long. Many have loved ones who are still unaccounted for. ...

"I grew up on a similar council estate in South London and this could easily have been my family, my friends and my community. I share their anger and concern. This community deserves answers – and quickly.
"We cannot wait years for the outcome of an inquiry. People deserve to know as soon as possible that other similar blocks are not at risk of this happening elsewhere. I have a guarantee from the Government that checks on other tower blocks are being undertaken with urgency and today a Public Inquiry was ordered. This needs to provide an interim response this summer."