Notting Hill Carnival's Tribute To Grenfell Is A Reminder The Event Is Rooted In Resistance
"It's change that we're demanding, and not just change for Grenfell, change for the country."
The torched shell of Grenfell Tower now cuts an imposing figure on west London's skyline.
It's a sight the million-plus people who will pack the streets for Notting Hill Carnival under the blackened building's skeleton this weekend will find impossible to ignore.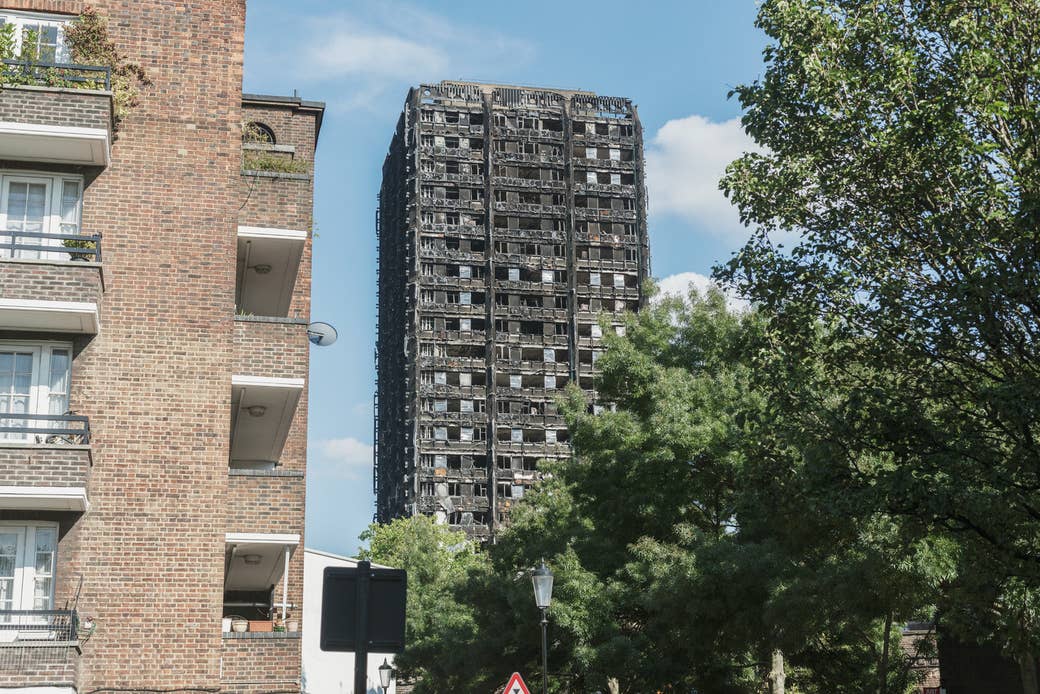 The tower is a stark reminder of one of the worst fires Britain has ever seen, claiming the lives of at least 80 people on 14 June. The final death toll is still unknown.
In light of the tragedy, carnival organisers have this year made special arrangements to honour the victims of the fire, including a minute's silence at 3pm on Sunday and on Monday, which could easily be among the most memorable moments in the event's history.
Floats will also turn off their music as they pass a "quiet zone" near the tower's charred remains. Carnivalgoers are also being urged to wear "Green for Grenfell" as a mark of respect for those who have died and also for the survivors – many of whom are still without a permanent home.
Pepe Francis, the director of the London Notting Hill Carnival Enterprise Trust, told BuzzFeed News he hopes the two-day event will be one of the ways through which the community can heal. "Carnival was born in Notting Hill, in North Kensington," he said. "For the people here, it's one of the ways of them surviving and getting through their tragedy, by coming out and showing solidarity."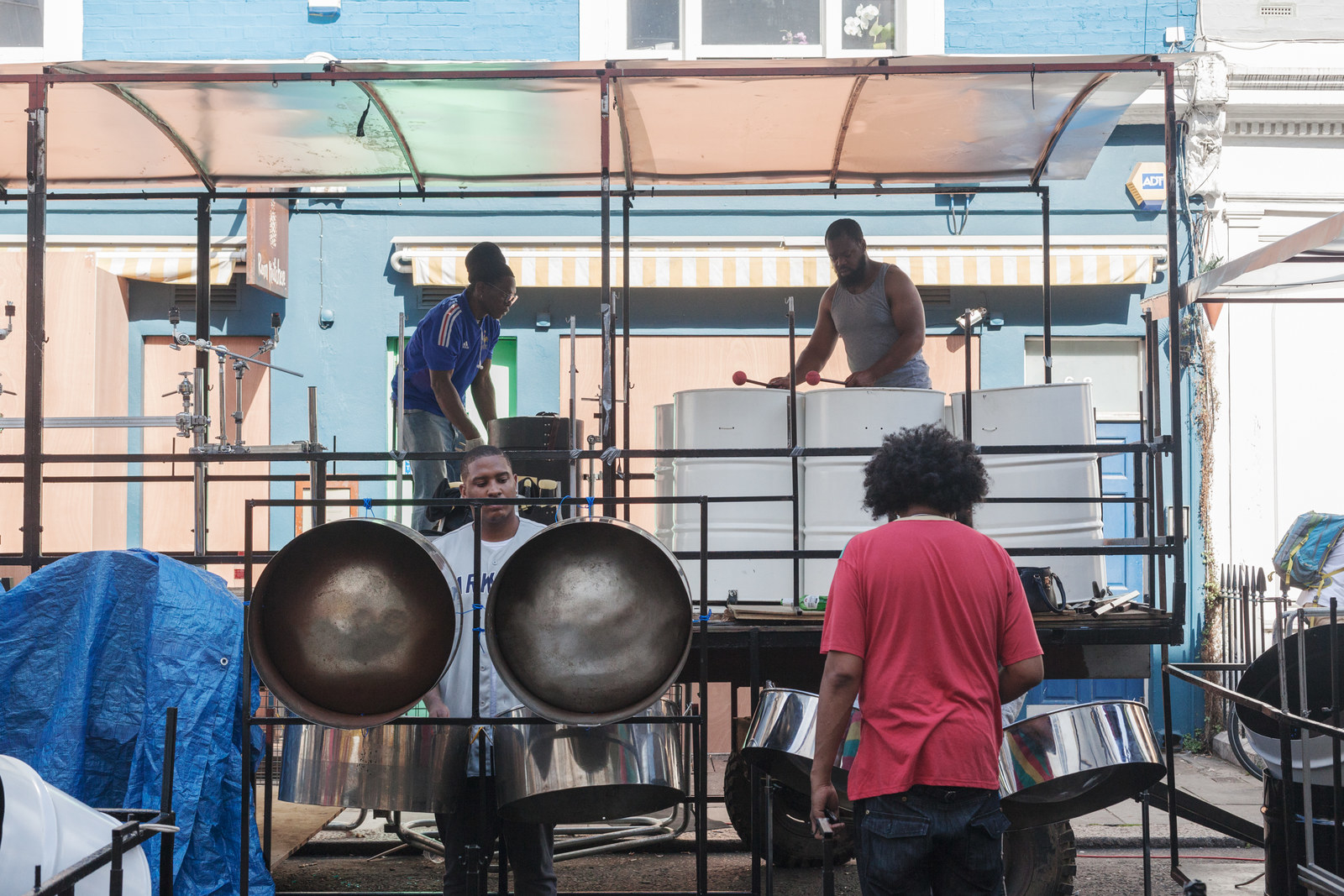 Francis said plans have been put in place to ensure the tower, which has become something of a morbid attraction, is respected. "We're not allowing anybody to go by the tower, we're not allowing anybody to take any pictures there, and we've taken measures to stop that. The police are going to cordon off that area," he said.
Zohra Ensser, who did not live in the tower but in the properties directly below it, witnessed the tragedy unfold that night. The horrors she saw will never leave her.
It is for that reason that Ensser and her friend Nick Burton, who escaped from the tower, have created Love for Grenfell T-shirts and wristbands, which they will sell before and during the carnival. The proceeds will be donated to the Fire Fighters Charity.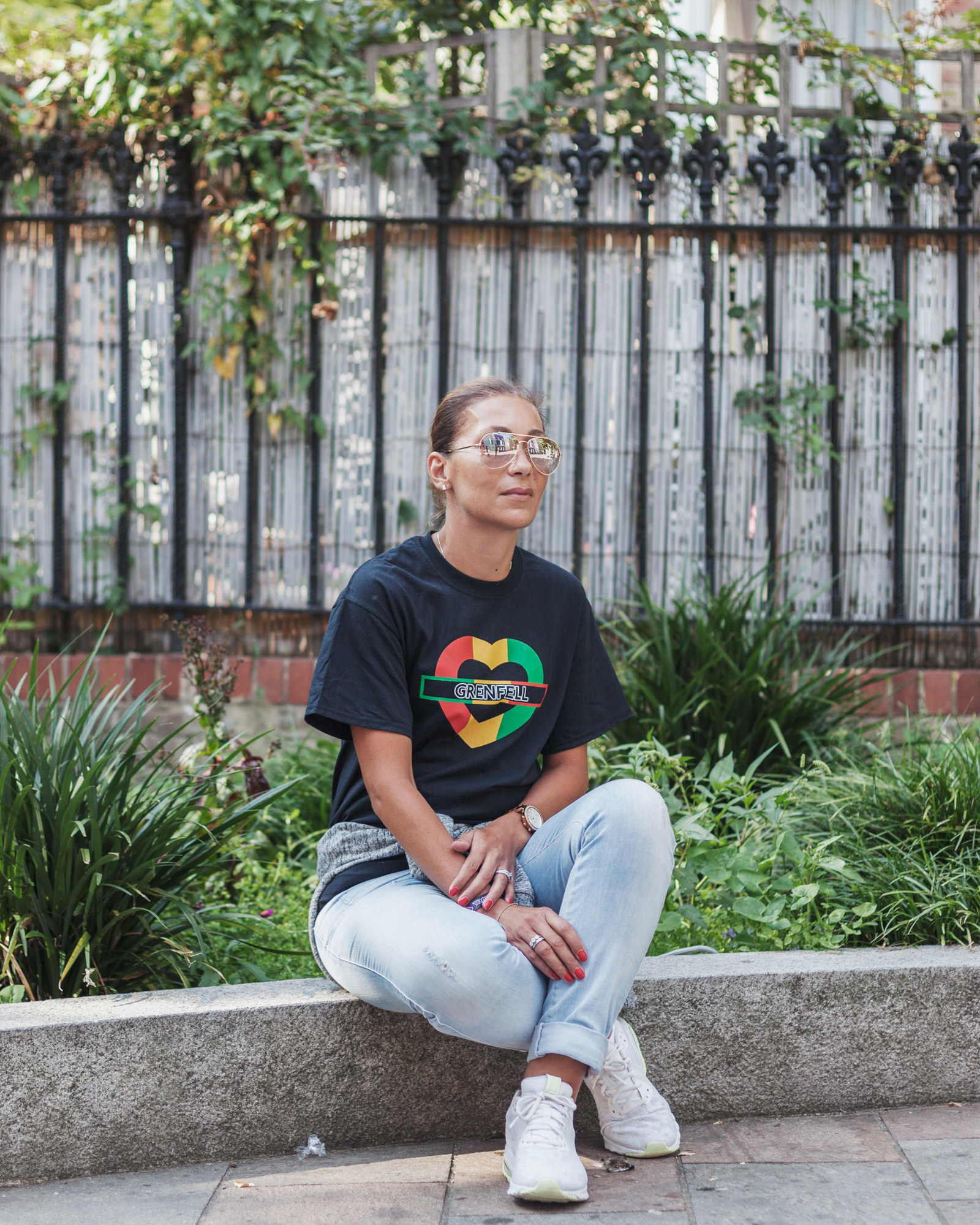 Ensser told BuzzFeed News that she and her family were woken up by fire engine sirens outside and raced to the scene to help where they could. "We were there the whole night," she said. "There was a young boy who was asthmatic so we put leggings around his face. Some people opened up their houses so we put all the very small children into people's houses. And then there was a guy called Tariq who came along and got everyone to bring water and blankets for people, so for the rest of the night we were handing them out and just waiting for our friends to get out of the tower."
The scenes from that night are hard to forget. "You had people screaming out of their windows asking 'What do we do? What do we do?' and flashing lights on their phone," she continued. "We've all heard about the baby that got thrown out the window, and the guy that climbed out of the tower."
But of all the traumatic things Ensser saw firsthand, the one thing that stuck with her more than anything else was the facial expressions of the firefighters after they attempted to rescue people in the tower. "The fire crew, when they came out of that building, the devastation on their faces was unbelievable," she said. "You're offering them water and they're going, 'I have to go back in.' They were in tears and in shock."
Essner's friend Burton said the carnival has been an important part of his life, so this year would be no different. "It's a time of togetherness and community," he added. "This year I just wanted there to be something that people could wear to show they remember those who were lost and also to let both survivors and those brave emergency services who did all they could to save us know that we will never forget them."
While Francis feels that proceedings this year are exceptional, for others it's a return to its roots. After all, Notting Hill Carnival was born out of resistance.
In the immediate and chaotic aftermath of the fire, as well as an enhanced sense of community, feelings of frustration and injustice started to grow. From early warnings that the tower was at risk of fire to the government's initial slow response, the tragedy has come to symbolise inequality in the London borough of Kensington and Chelsea, and, more widely, the way working-class people have been treated by those in power.
For that reason, west London resident and filmmaker Ishmahil Blagrove said that, in some ways, this year's carnival will be no different. "If you look at how carnival was born in this country it happened by a series of events," he told BuzzFeed News. "We had the race riots of 1958, we had the death of Kelso Cochrane – so carnival was born out of struggle."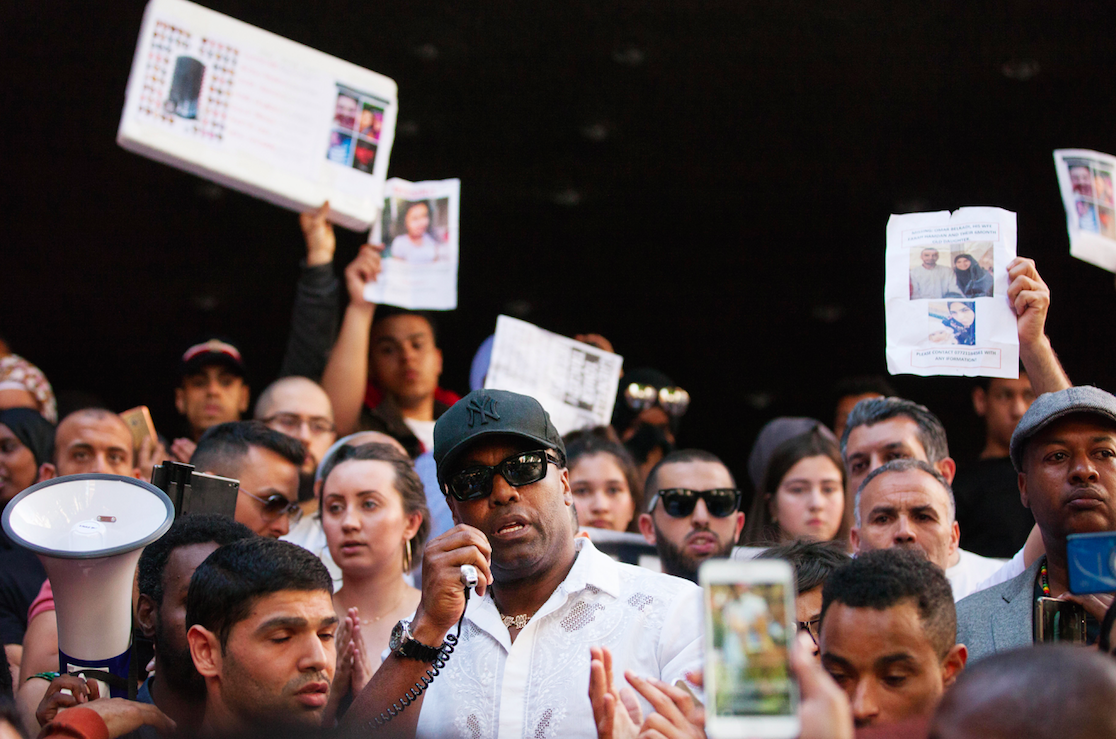 The Notting Hill riots in 1958, which took place for five nights around the August bank holiday, has been described as some of the worst racial violence Britain has ever seen. The following year, Antiguan carpenter Kelso Cochrane was murdered by a gang of white youths – but police denied that it was a killing motivated by racism.
In a piece for the Evening Standard, Blagrove wrote that these two events became "the catalyst through which activists mobilised in an effort to bridge cultural gaps and ease these tensions". After a series of community protests, public meetings, and campaigns, political activist Claudia Jones presented the idea of holding a carnival to build unity among people by showcasing Caribbean arts and culture.
"If we could have a carnival born out of the race riots and the death of one man, then you can imagine what carnival symbolises now with the tragedy of Grenfell," he told BuzzFeed News. "Because this was one of the most marginalised and deprived communities across Britain, so we have another milestone in that history of struggle."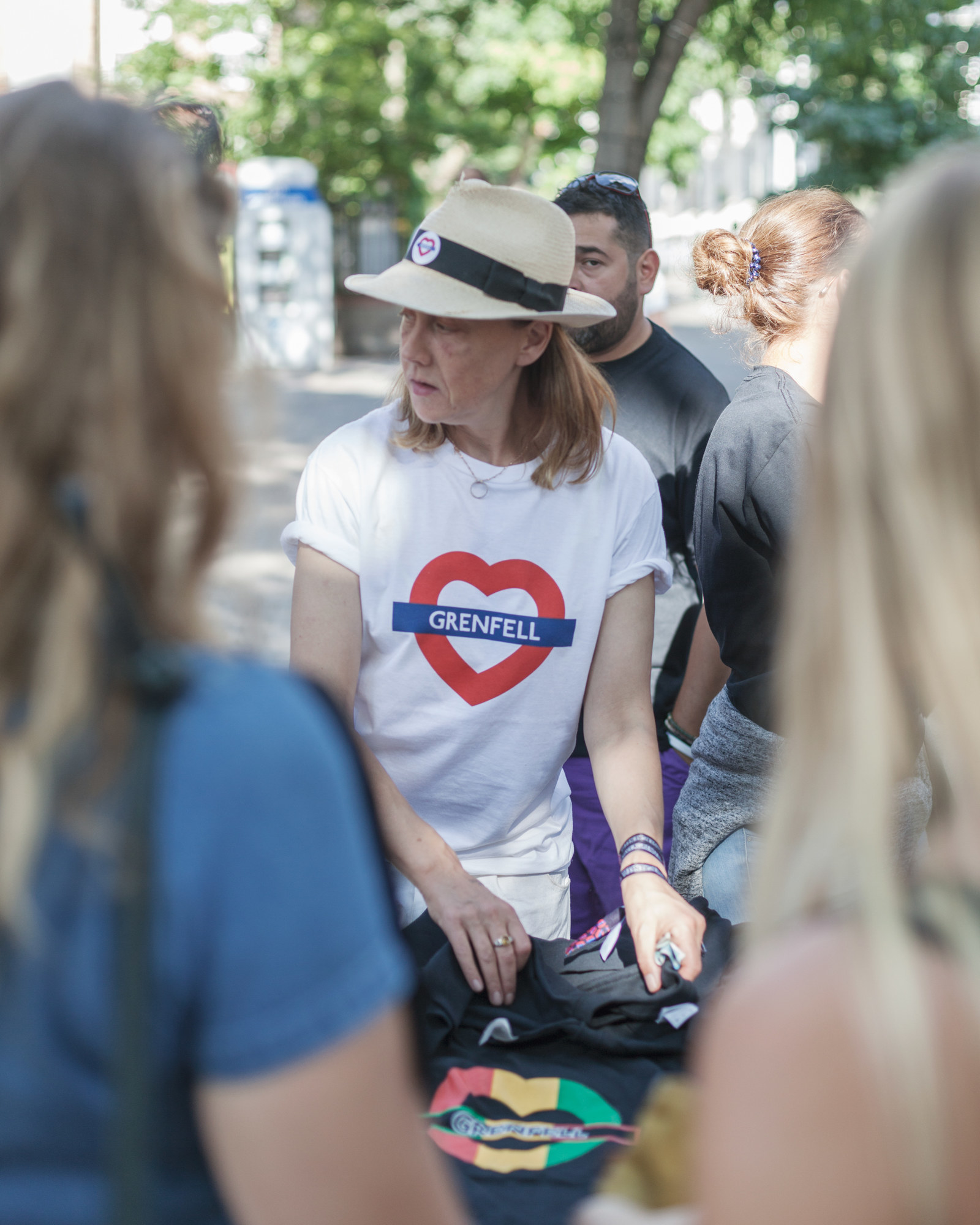 Over the years, fears have grown for the carnival's future. Last year, the Conservative former Kensington MP Victoria Borwick led a campaign arguing the carnival was placing the public at risk. And earlier this year, Greg Hands, the Conservative MP for Chelsea and Fulham, called for a change in the way the carnival is run following the Grenfell Tower tragedy. Campaigners criticised Hands for "exploiting any opportunity to create this discussion that the carnival should be stopped". London mayor Sadiq Khan roundly rejected his proposal.
Francis said there had been an overwhelming amount of support for the carnival, not only from the wider community but from survivors themselves. "I haven't heard of anybody going to residents' meetings and saying they didn't want the carnival – the only concerns were from MP Greg Hands," he added. The Green for Grenfell initiative, he says, came from the community.
Blagrove agreed there was "a big struggle ahead" in safeguarding carnival's future, and said he wanted to see younger people getting involved in the organisation of the event.
"When you look at the carnival committee you see many of the old faces who have been involved in carnival for 30 or 40 years," he added. "We need young voices, fresh faces, people with a vision. We should have a vision of where the carnival is going to be in 2025."
He dismissed the concerns of some Londoners about an increased risk of violence and rioting due to of heightened emotions. "There's been a lot in the media about whether there could be violence and rioting because tensions are high and emotions are high," Blagrove said. "But when we we look at emotions, we have to go back to 2011 when we had one of the largest uprises in this country – and in living memory for many generations – as a result of the death of Mark Duggan."
That year's carnival, which was held two weeks after the London riots, was a largely peaceful event, police said.
"If there was a point to stop the carnival or to move the carnival, that would've been that. But they didn't do that," Blagrove continued. "Why? Because we had the Olympics coming up in 2012 and the state chose not to stop the carnival ... because they recognised what it meant for this country."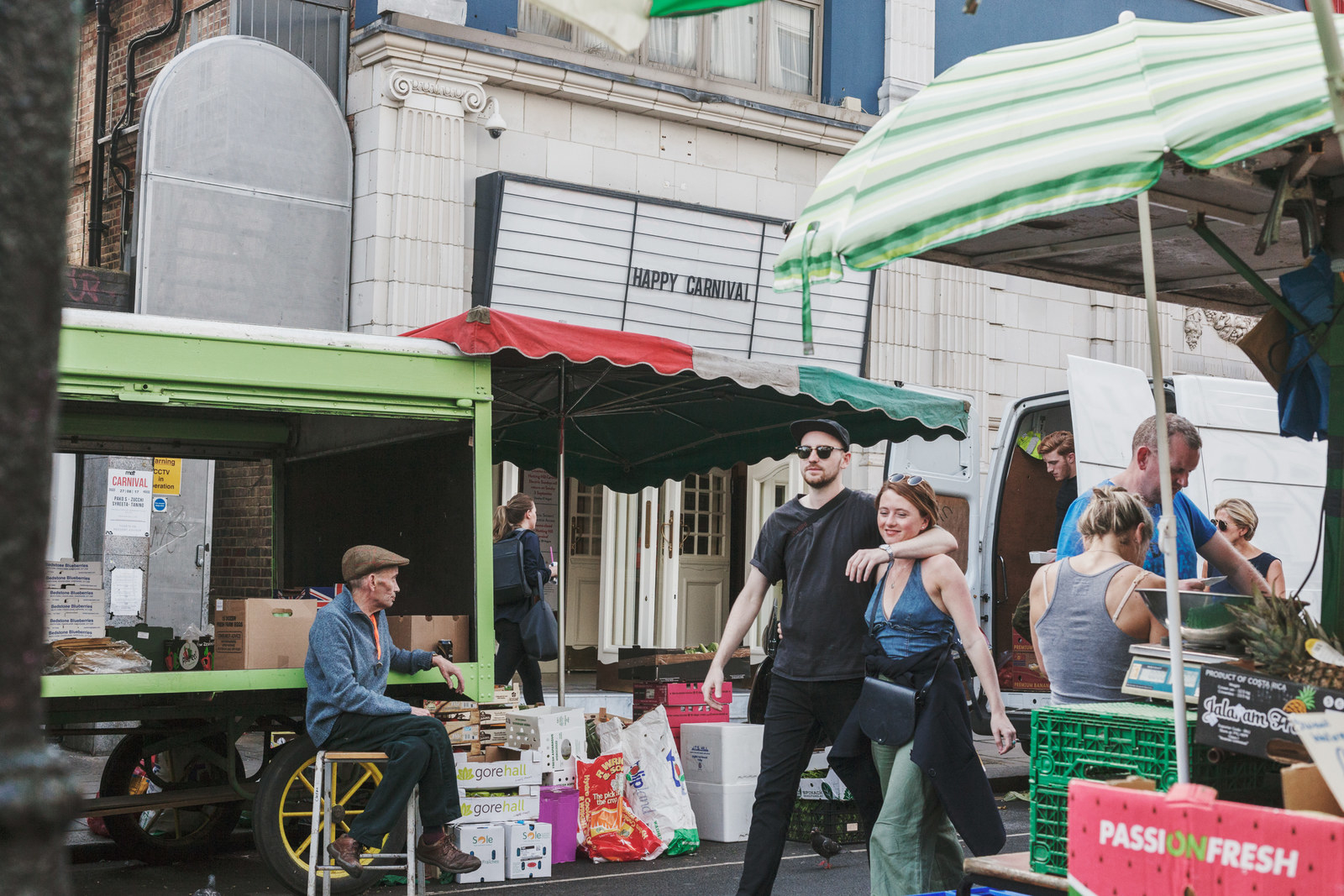 Blagrove says violence has achieved very little in the way of equality, and a peaceful event will be more effective in ensuring justice is served for those affected by Grenfell. It is why the Justice 4 Grenfell campaign, with which Blagrove is affiliated, has chosen to do silent marches on the 14th of every month until justice is achieved.
"We've burned down the place already," Blagrove said. "We've been through Brixton, Toxeth, and all of these riots – it has achieved relatively little in terms of what it could achieve if we really held the government to account."
"The minute's silence will send a powerful message to those in power that justice needs to be served," he continued. "If we can get one and a half to two million people to be collectively unified in a minute of silence, that will be a very powerful message to send out, which I think certainly feeds into the narrative and the history of the struggle of how carnival came about as a result of bringing people together – unity."
"It's change that we're demanding, and not just change for Grenfell, change for the country," Blagrove added. "We want change for the marginalised, and working-class people in this country."