Hundreds of people today gathered in Liverpool to mourn 18-year-old Mzee Mohammed. His family and friends are demanding answers about how he died in police custody.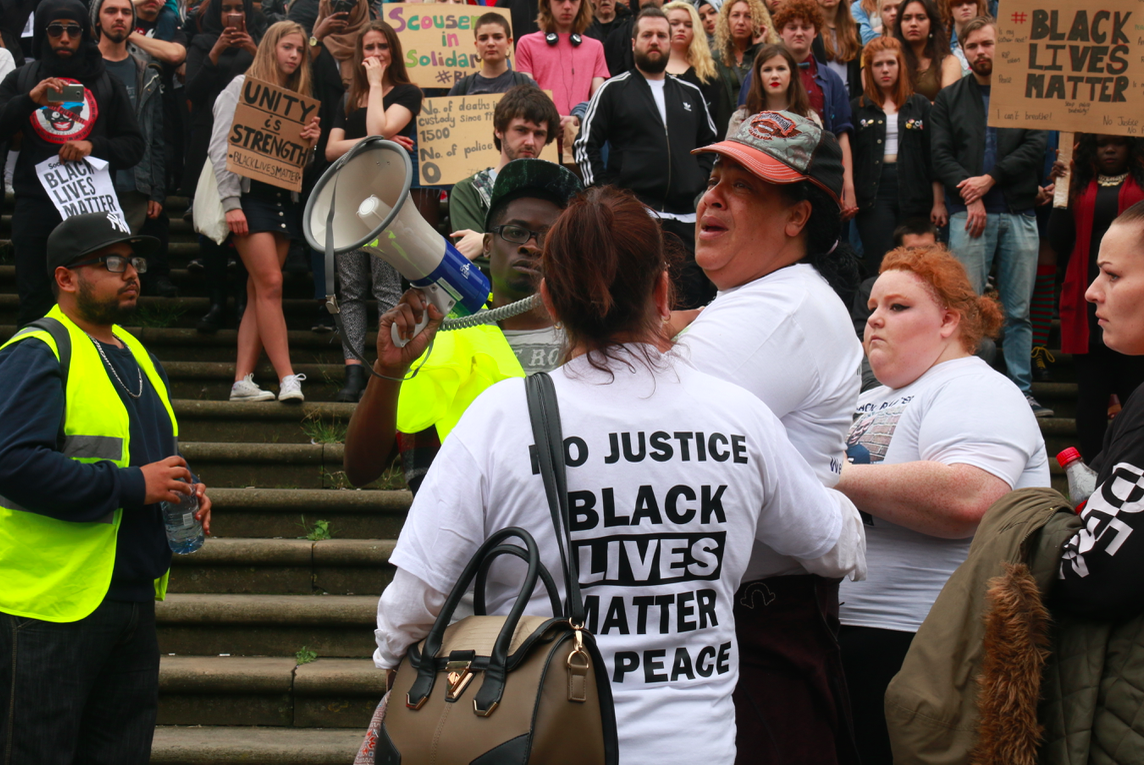 At a vigil held for the teenager on Saturday afternoon many wore T-shirts bearing the words "Mzee Mohammed, 18 years old. Gone too soon, we will get justice" on the back.
Other clasped on to red, green, and yellow balloons ­– the teenager's favourite colours – shouting "Justice for Mzee" as they followed his mother Karla to the spot where he collapsed.

"Don't remember Mzee lying in this spot. Remember his smile, it was infectious," she told the crowd.

The teenager, who was described by loved ones as a "golden boy", died on Wednesday evening after being detained by security staff and police officers at Liverpool ONE shopping centre.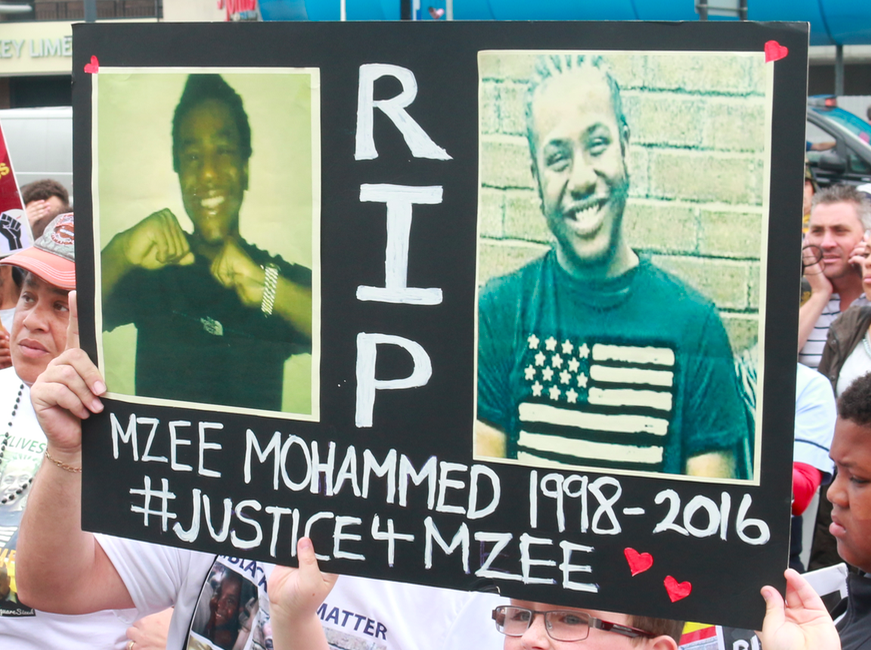 At the time Merseyside police said they responded to reports of a man in a distressed state running into a house in the Toxteth area. They also said they received further information "describing a man with a knife behaving erratically at a number of locations throughout the city centre, including Liverpool ONE".

Police said that after being detained the teenager "became unwell" and was then taken to Royal Liverpool University hospital, but died shortly after arrival. They also said the victim appeared to be "suffering from a medical episode".
Results from a postmortem examination on Thursday evening were inconclusive, the police watchdog the IPCC, which is investigating the incident, revealed in a statement on Friday: "Further tests are to be carried out to help ascertain the cause of Mr Mohammed's death."
Wearing her son's size 13 trainers, Karla burst into tears as she released the last bunch of balloons into the air, as she expressed her determination to get answers regarding Mzee's death.
"I will not rest," she said. "I will walk in my sons shoes until I get answers." She also said the family wants a "thorough investigation" to take place in order to get "answers and clarification" of what happened the night Mzee died.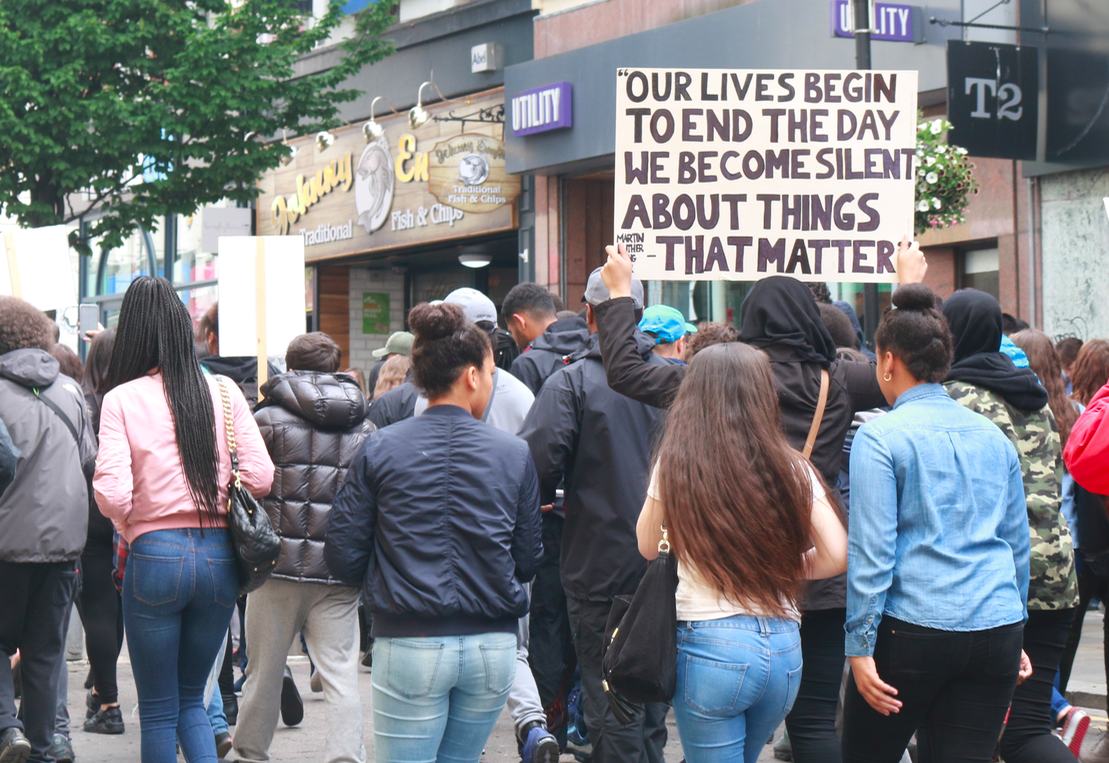 Onlookers in vehicles honked their horns, and people in shops and passers-by stopped what they were doing to cheer and clap as people marched through the streets chanting "no justice, no peace", and "black lives matter".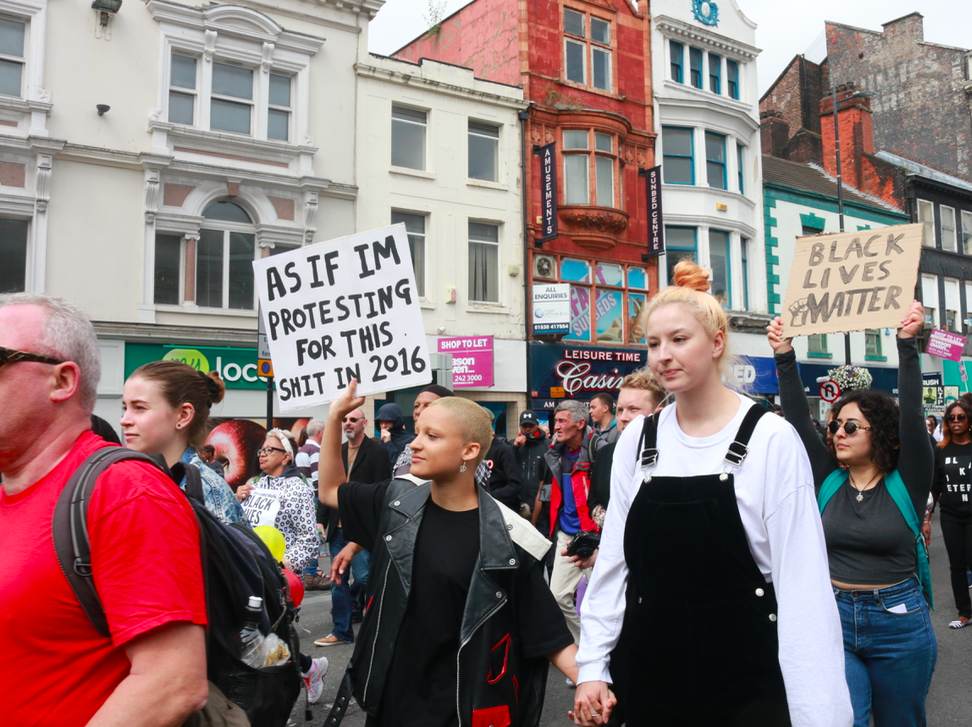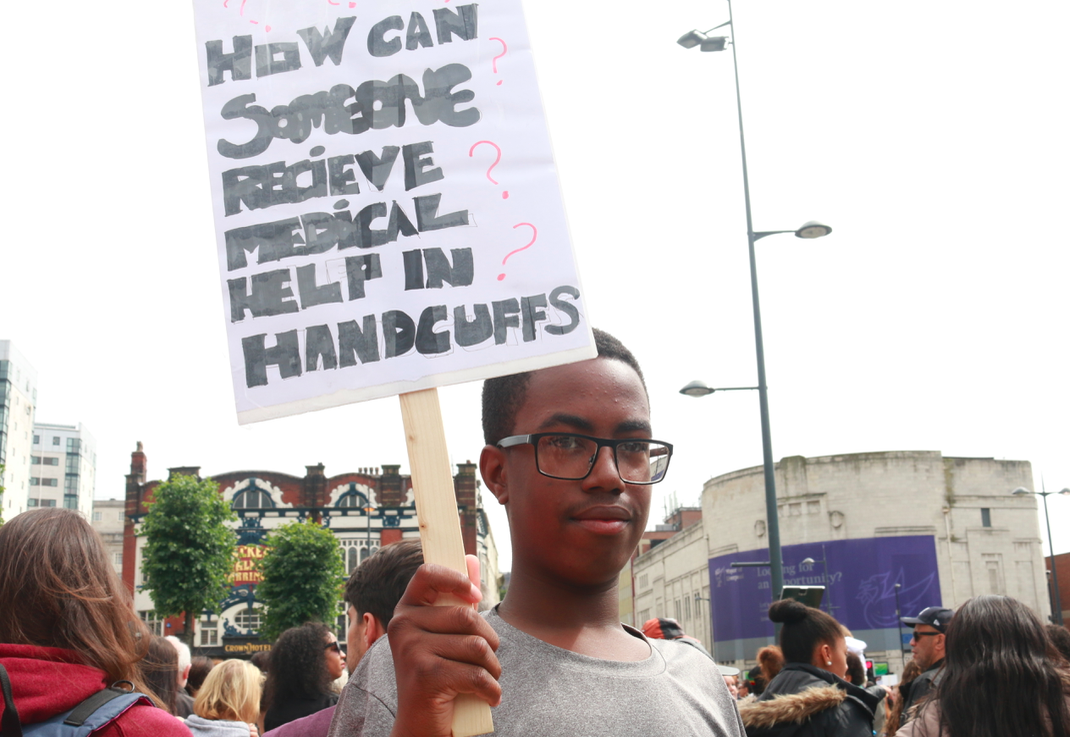 Faz, 18, who went to school with Mzee, and like many others whom BuzzFeed News spoke to preferred only to give her first name, was devastated by the news of his death. She told BuzzFeed News that she had spoken to him the day before the incident.

"I saw him the day before he died, and he was absolutely fine," she said.
Aliema, also 18 and from Liverpool, said that before Mzee's death she had planned to go to the Black Lives Matter protest over the recent shootings by police of black men in America. "And then something like this happens like this in my own city," she said. "It's quite scary ... he was my age, he probably had dreams for his future".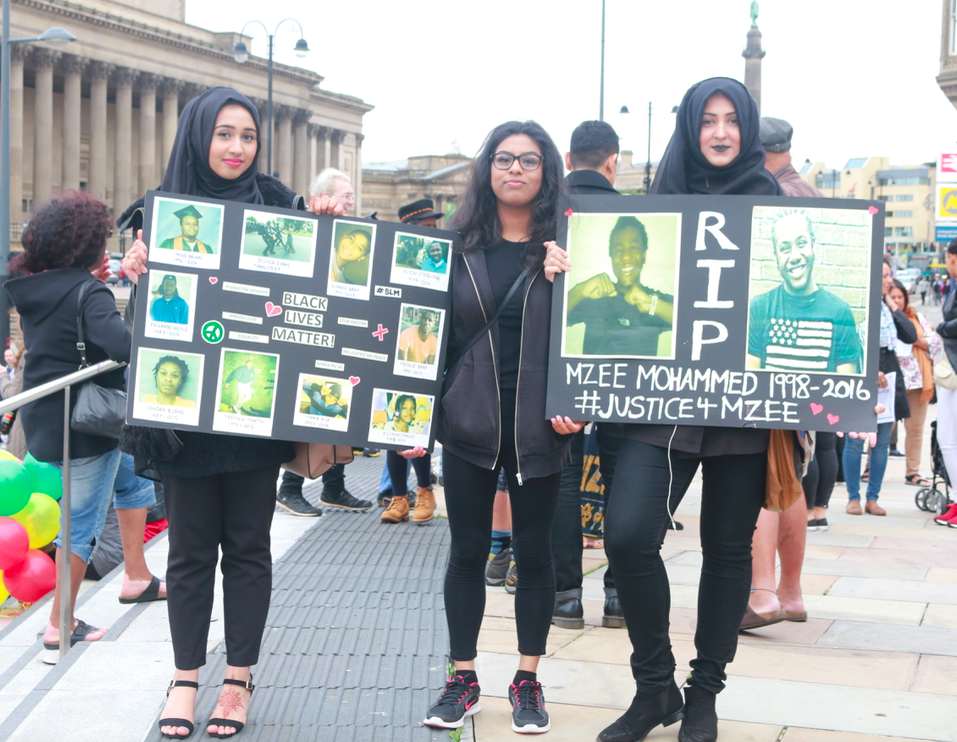 A mother, and friend of Mzee's family, spoke to BuzzFeed News, but did not want to be named. She said she felt "sick" and was in "disbelief" when she heard the teenager had died.
"Everyone knows each other here," she said. "He was a lovely young boy."
The mother, whose son is a similar age to Mzee, also said the relationship between black communities and the police in Liverpool has been strained ever since the riots in Toxteth – an inner city area of Liverpool – during the summer of 1981.
The teenager's death follows a series of protests across the UK in support of the Black Lives Matter movement.

It also comes amid an independent review into deaths and serious incidents in police custody announced last year by the new prime minister, Theresa May, in her previous role as home secretary.