EU leaders have agreed to a deal that will allow the government to scrap the so-called tampon tax, Downing Street announced on Thursday evening.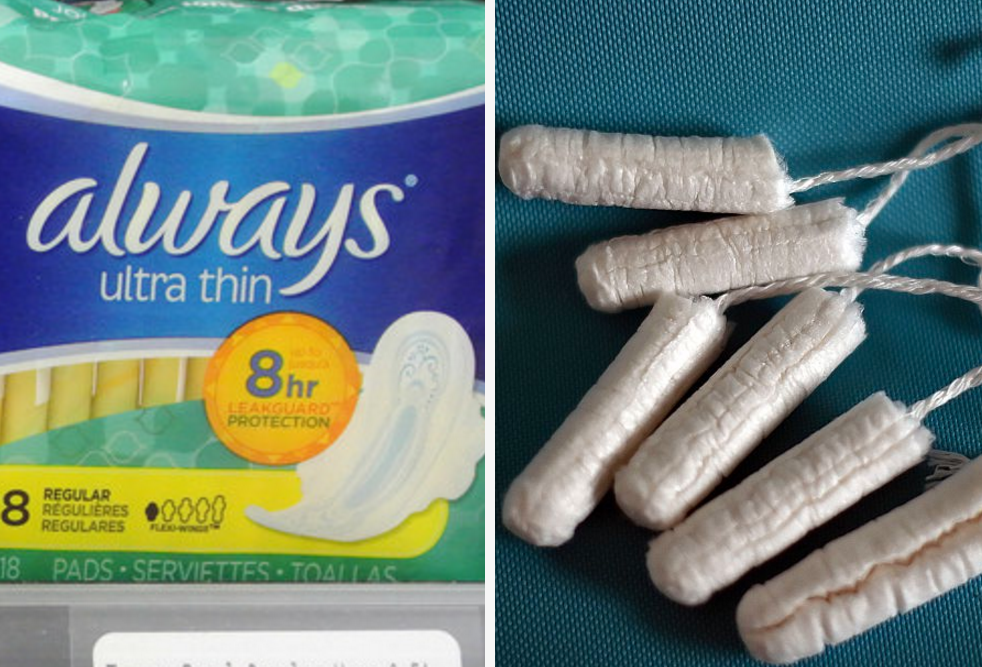 Sanitary products are currently categorised under a reduced rates list by the European Commission, which means 5% of the money raised through sales goes directly to the government.
However, the deal reached this week would mean the 5% rate of tax on sanitary products would be reduced to zero.
The decision comes after the chancellor, George Osborne, said the government had "heard people's anger over paying the tampon tax loud and clear".
There have been protests against the tax on tampons, including a petition that gained over 300,000 signatures.
Following the announcement of the deal, Laura Coryton, who launched the petition, told BuzzFeed News it was "absolutely fantastic news".
"It means that tampon tax is sure to be axed," she said. "Soon we will no longer have to pay an illogical added fee for the 'luxury' of menstruating and a generational fight that has gone on for almost half a century will finally be won. Period!"
Protesters Ruth Howarth and Charlie Edge had petitioned with period-blood-stained trousers outside parliament as they were "annoyed at the unfairness" of the tax.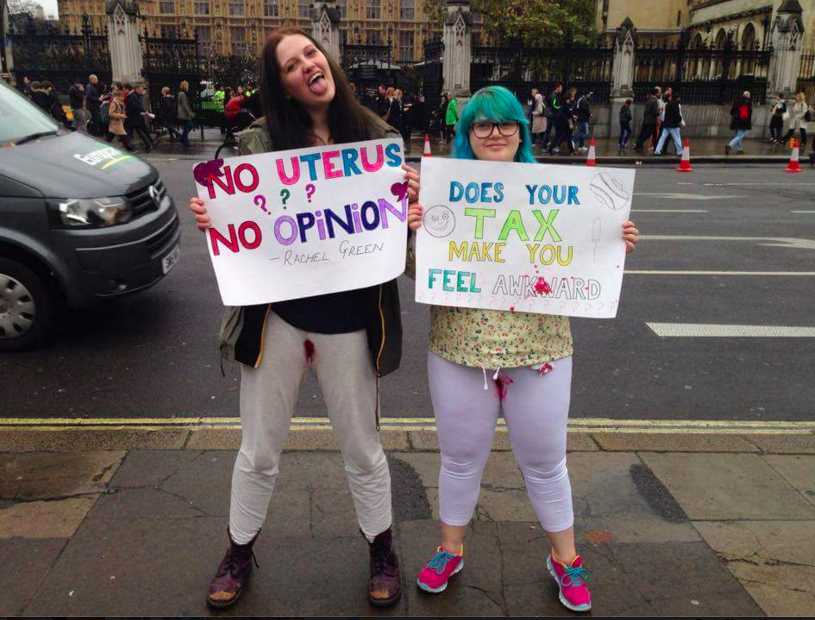 Howarth told BuzzFeed News they also wanted to highlight that many women living in poverty could not afford tampons and were forced to choose between sanitary products and food.
"We wanted to raise awareness for homeless individuals who can't afford sanitary items at all," she said. "It may seem insignificant to some, but we still felt it was enough of an issue to kick up a fuss.
"I don't imagine that mine and Charlie's protest was the sole reason for the decision to axe it, but I like to hope we helped."
The Darlington Salvation Army food bank recently launched a campaign after women confessed to using old socks, newspaper, and handkerchiefs instead of tampons because they struggled to afford sanitary products.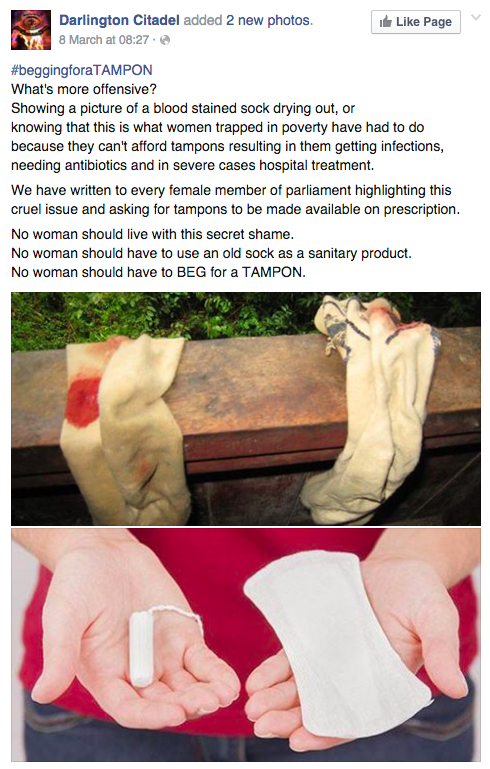 Major Colin Bradshaw wrote letters to all 191 female MPs about the issue in the hope that they would empathise with women in these situations, though only a handful responded.
Helen Goodman, one of the MPs who responded to Bradshaw, told BuzzFeed News that although she welcomes the news that the "unfair" tax will be scrapped, many women in poverty will still be unable to afford sanitary products.
Goodman has also put down an Early Day Motion, along with 19 other MP signatories, that would provide free sanitary products for women on very low incomes.
"Sanitary towels are essentials, not luxuries," she said. "Sadly, many women in poverty will still be unable to afford sanitary products.
"Major Bradshaw contacted me to tell me about the misery and poor health that results from women not being able to afford tampons. No one should be in this situation."
Labour backbencher Paula Sherriff described the EU deal as a "great victory for all the women who have campaigned on this issue for so long".
Sherriff has tabled an amendment demanding that Osborne negotiates a zero rate with the EU. If implemented it would allow MPs to scrap the tampon tax when the finance bill is debated on 22 March.
"The full announcement we expect next week should now be reflected in this year's Budget, with a clear timetable for abolition of the tampon tax in the UK," Sherriff said in a statement to BuzzFeed News on Thursday evening. "My amendment would allow that, so I hope that the chancellor will announce now that he will accept it.
"There is no excuse not to act now, and reform is long overdue. 2017 should be a deadline, not an aspiration. In the meantime, the chancellor should guarantee that essential women's services won't depend on a tax on essential women's products."