There was a dramatic increase in the number of child sexual abuse images detected and removed online last year, the Internet Watch Foundation's annual report has found.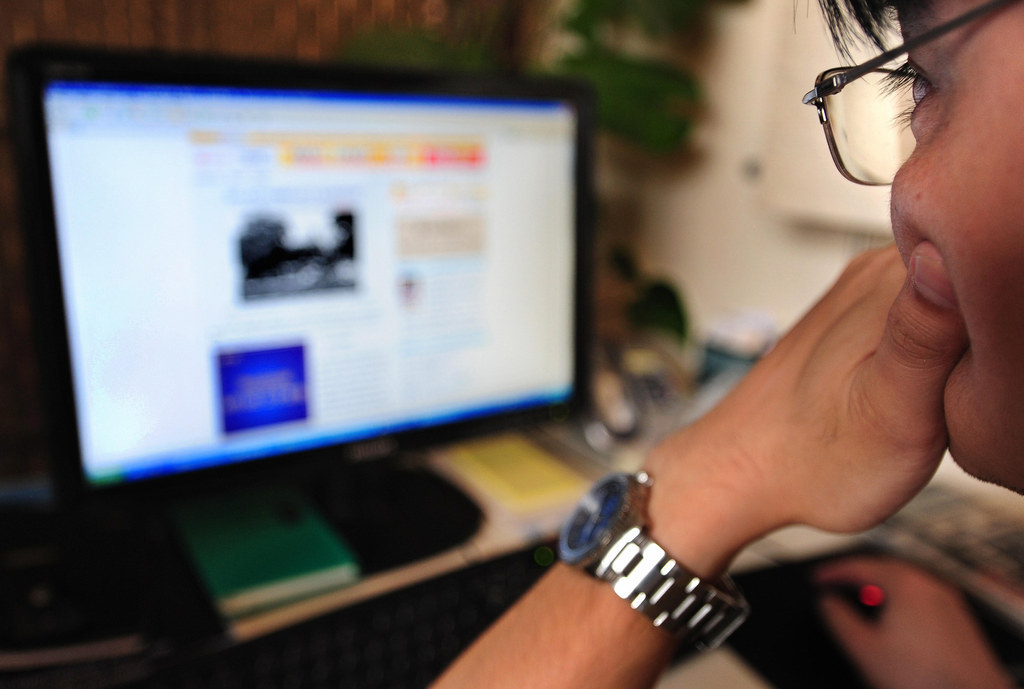 The findings, released today, revealed that last year nearly 70,000 webpages displaying child sexual abuse images and videos were detected and taken down, compared with just over 13,000 in 2013.
The report showed that 34% of the images were classed as category A – which involves the rape or sexual torture of children.
Fred Langford, chief executive of the UK charity, told the Guardian that over the past 18 months there has been a significant rise in the use of child sexual abuse content hidden within legal adult pornography sites. This means people viewing or searching for adult pornography online could face the risk of being arrested for accessing child abuse images, the Guardian reported.
"Some people may think they're going to legal adult content but they unfortunately have picked up the cookies on the way that means that they are served the child sexual abuse material," Langford said. "There's a huge risk there."
The report also found that image hosts – or photo-sharing websites – had increasingly been misused to upload child sexual abuse images and videos, which can then be easily shared through a unique URL.
In 2013, image hosts made up nearly 6,000 of all confirmed child sexual abuse reports, and in 2015 this figure increased to just over 53,000.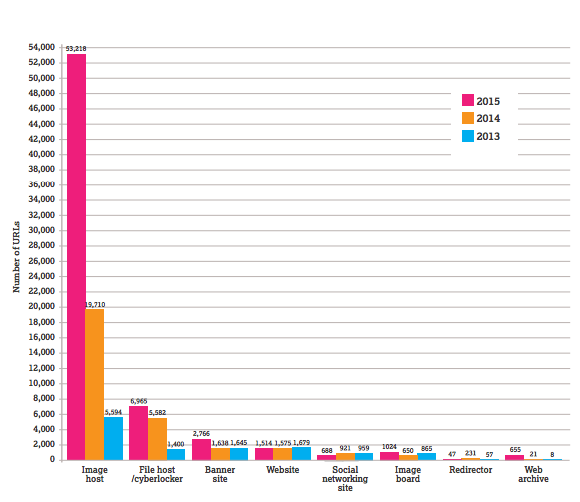 Nearly 1,000 victims were believed to be aged 2 or under, and 70% of victims were believed to be between the ages of 2 and 10.
In 2015, around 57% of child sexual abuse images were hosted in North America, 41% in Europe, including Turkey and Russia, and 2% in Asia. Less that 1% of child sexual abuse content was hosted in Australasia, South America, Africa, and in places where content cannot be traced.
Just 0.2% of known global child abuse content is hosted in the UK, which is a significant decrease from the 18% figure when the Internet Watch Foundation (IWF) was launched in 1996.
Writing in the report, prime minister David Cameron said he was "proud" the government is working together with the IWF and helping to protect vulnerable children in the UK and beyond.
"This has been a hugely important year for those at the front of our global efforts against the crime of the taking and sharing of images depicting the sexual abuse of children," Cameron said.
"Thanks to the efforts of the IWF and their close working with industry and the NCA [National Crime Agency], we have seen more sites identified and more pages removed, helping to protect more children from this appalling crime."
Responding to the report, Donald Findlater, the director of child sexual abuse charity Stop It Now!, said that it's vital that authorities intercept the problem at the earliest stage in order to change the behaviour of offenders.
In a statement to BuzzFeed News, Findlater, who is also the director of research and development for child protection charity Lucy Faithfull Foundation, said: "This strategy should help stop those individuals who viewed such images yesterday from continuing that behaviour today and tomorrow.
"More important still, we must deliver messages to all who might start such illegal behaviour – mostly teenagers and young men – to get them to behave responsibly and legally when online. So much of this problem is preventable."