Facebook Says It Removed A Secret Safe Space For Women By Mistake
Maggy Hopson, a member of the unsearchable Just a Little Idea group, said she found Facebook's community standards confusing, and that many other people felt the same way.
A online feminist group that acts as a safe space for women has been reinstated by Facebook after initially being removed for apparently violating its terms and conditions.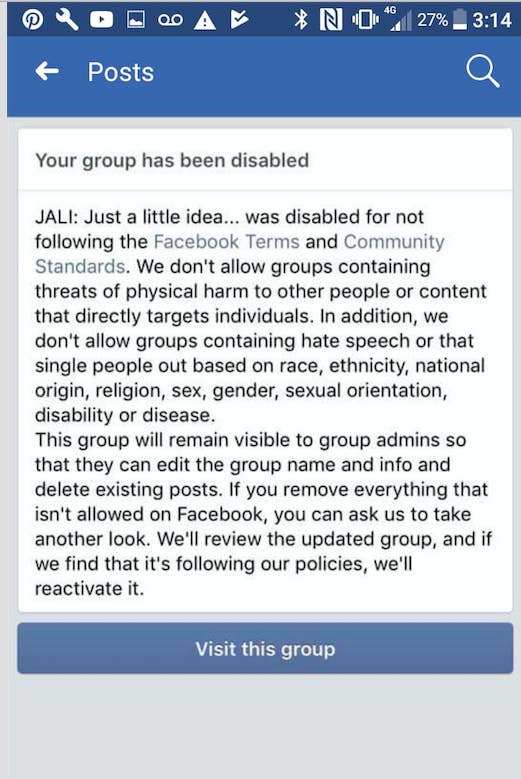 Facebook told BuzzFeed News the invite-only Just a Little Idea (JALI) group was removed by accident.
Maggy Hopson, 24, who is a member of the page – which can't be searched for on Facebook – said the group was created more than four years ago and initially had 20 members who were close friends.
Since then the page has gained more than 5,000 members and is a place where women can share their problems and ask for advice when they find themselves in difficult situations or in a crisis.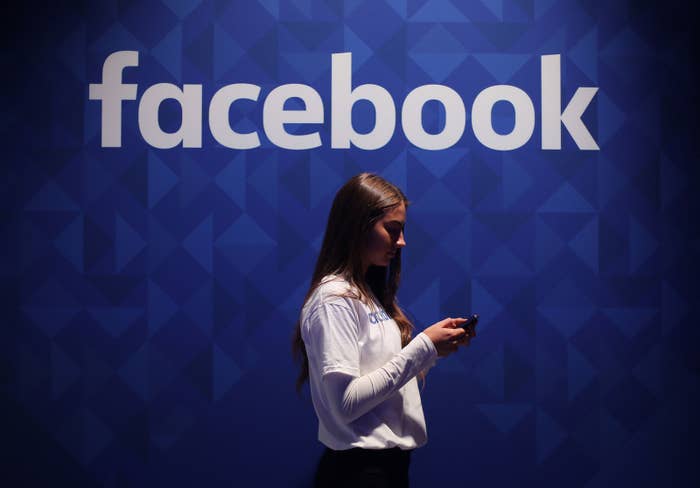 JALI is strictly a safe space for women and nonbinary people. Hopson said: "I love my boyfriend to pieces, and none of us hate men. But it's important that we have that space so we can speak openly about issues that affect us as women or nonbinary people, or trans men and women. That's why we wanted to open it up to everyone that doesn't fit into that mainstream dialogue."

Hopson said the page was taken down last Wednesday with no warning at all. The group was not reinstated until Friday.
In a statement, a Facebook spokesperson told BuzzFeed News: "Our team processes millions of reports each week and we occasionally make a mistake, as has happened here. As soon as we became aware of this error we immediately restored the group. It's important to us that Facebook is a place where people are able to share and engage with the causes they care about and we apologise for any inconvenience caused."
While JALI was unavailable, its members set up a WhatsApp group to stay in touch, but many people lost contact with each other after it was taken down.

"There was no reason or warning, it was just gone," Hopson said before it was restored. "Everyone is really missing it. I find myself having ideas, and things I wanted to say and concepts I want to look over, or advice, but I cant go to the group.
Wilhelmiina Sjoblom, an admin of the group, created a petition to stop Facebook from "silencing intersectional feminism" that more than 1,000 people signed.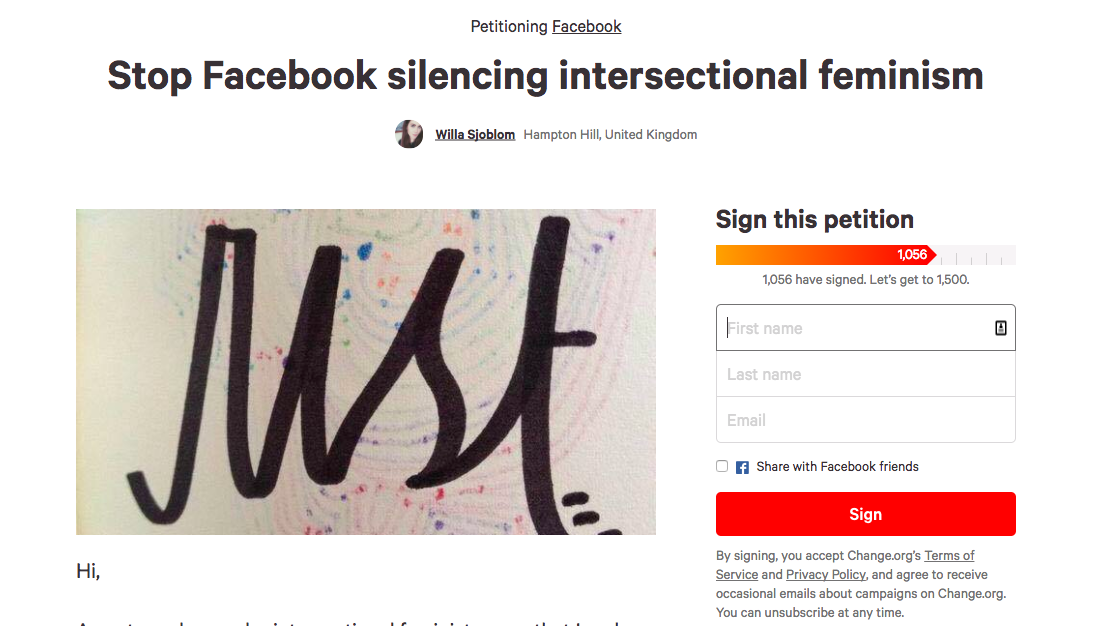 "It seems so outrageous to close down a group that was actively challenging racism, cis-normality, and having conversations that were uncomfortable. We were having all these progressive chats and now it's all been shut down ... and all of it is now gone."

Hopson said she's reported offensive and harmful groups to Facebook previously, and they still remain active. "It's really hard to shut down a group," she said. "There was a really horrible group called Rate My MILF, with pictures of women who did not look like they had chosen to have their images on that Facebook group or chosen for the comments, judgments, and ridicule," she added.

Hopson continued: "This was so wrong, and a prime example of something that goes against Facebook's so called community standards, yet when I reported it I was told that it didn't violate anything."

She said she found Facebook's community standards confusing, and that many other people felt the same way.
"I went on the community standards page and the comments below were just full of people saying, 'I found this horrific thing, yet it's not been shut down.' If Facebook are going to have these community standards and they are going to have these things in place to [protect] people from harmful content then it doesn't seem to make any sense which groups they close down and which groups they keep," she said.
"Facebook needs to be very clear in their community standards, and listen and understand that groups that are harmful need to be taken down," she added.

"Facebook reaches so many people it needs to take responsibility."