A fundraising page set up for Scottish athlete Stephanie Inglis after she was seriously injured in a motorcycle accident in Vietnam has raised over £120,000 since its launch on Thursday.
The money will will to help pay for Inglis's "£2,000-per-day" medical costs after the judo star's travel insurer said she was not covered. Inglis is in intensive care having sustained severe head injuries in the crash.
After the fund quickly reached more than £70,000 on Friday, Khalid Gehlan who started the GoFundMe page, told BuzzFeed News that support for the campaign has been brilliant so far, with "tons and tons of support from people she has met from all over the world".
On the GoFundMe page he described Stephanie as a "positive, kind-hearted, and caring person" and a "fighter".
"She has been a fighter her whole life," he said, "following in her fathers footsteps and becoming an international athlete, competing for Great Britain all over the world, beating adversity, competing and winning a silver medal in Glasgow 2014 Commonwealth Games, fighting for her country and her dreams. Now she is fighting for her life."
He told Sky News that "Stephanie would be bright red with embarrassment if she could see the support she was receiving," when donations from the public surpassed £120,000 in 24 hours.
Inglis is said to be in a coma and "fighting for her life" following the accident.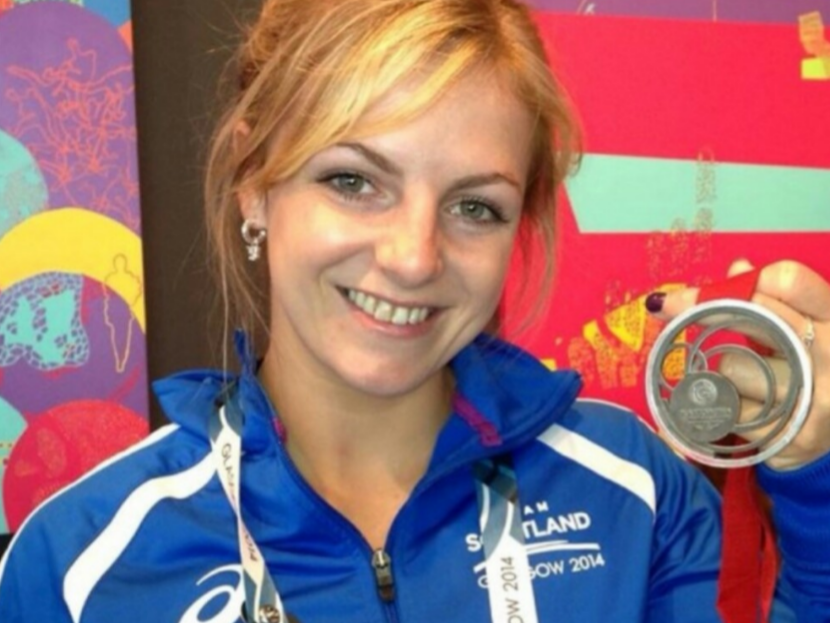 The incident took place around 8am on Tuesday in Ha Long, northeast Vietnam, en route to the school where she had been teaching English to children for the past four months, the BBC reported.
The 27-year-old silver medallist was left in a coma and sustained severe brain injuries after her dress caught in the back wheel, pulling her off the motorbike, family friend Khalid Gehlan told BuzzFeed News. It is believed she was using a motorcycle taxi service.
"The doctors said that her brain is swelling, but the surgeons won't operate on her," he said. "They want to turn the life-support machine off.
"I was in shock and really upset about what the doctors were saying about turning off the life-support machine. I just felt helpless...[and] those who are close to her feel the same as me, but the people really struggling are her parents."
Gehlan said that family and friends found out how serious her injuries were on Wednesday after receiving a phone call from another volunteer. "Her parents took the first flight to Vietnam to be with her in hospital," he said.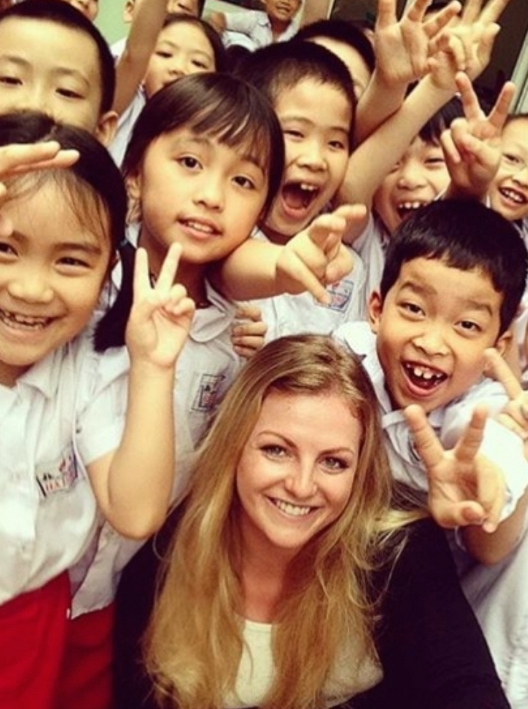 Inglis's sister Stacey, 25, who visited her in Vietnam just last month, previously told the BBC she had been transferred to a hospital in Hanoi.
"Mum and Dad are just distraught," she said. "They just want her to be alive and get back here. At the minute the hospital is monitoring her, but they've said her whole brain is injured, and it will be a long recovery if she pulls through.
"She's an amazing person, and [an] amazing big sister, and she was absolutely loving it out there. At the moment we're sitting tight and keeping our fingers crossed."
In a statement the Foreign Office said: "We are in contact with the family of a British national who has been hospitalised in Vietnam, and will continue to offer support at this difficult time."