1.
Make basic sandals look expensive with studs.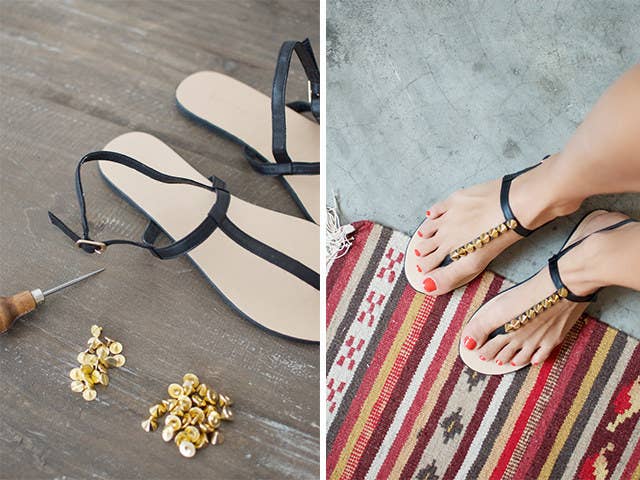 2.
Customise plain gold hoops by adding embellishments: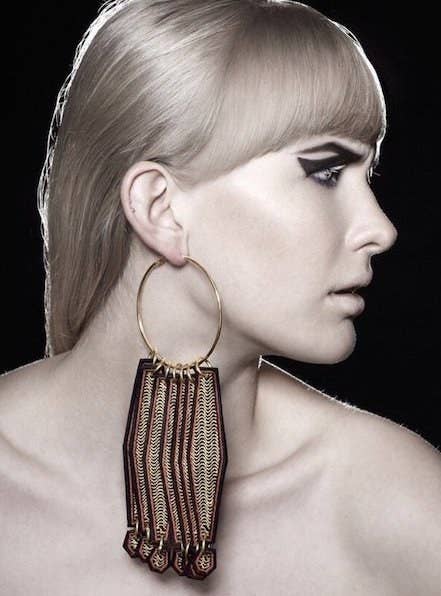 3.
Take your basic shoes to the next level
4.
Or leave them plain like these gorgeous polka-dot numbers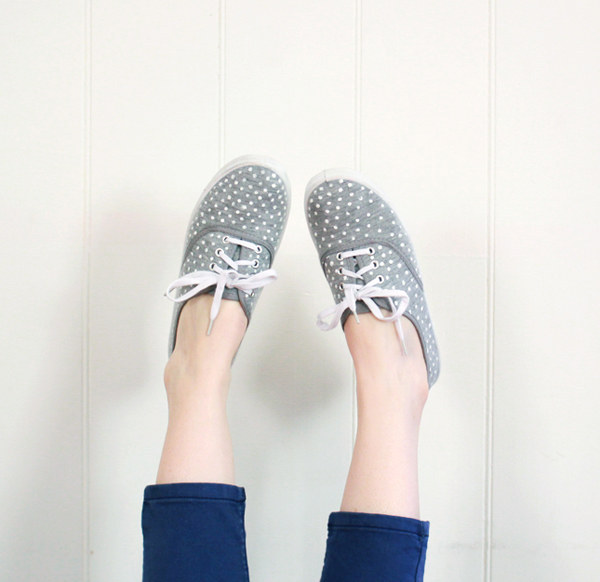 5.
Make this braided silk scarp necklace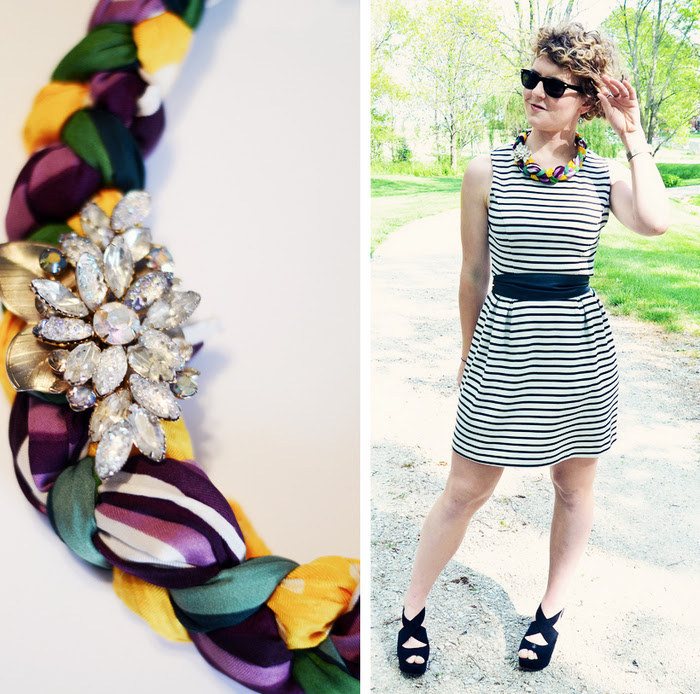 6.
Keep your summer shoes fresh with teabags.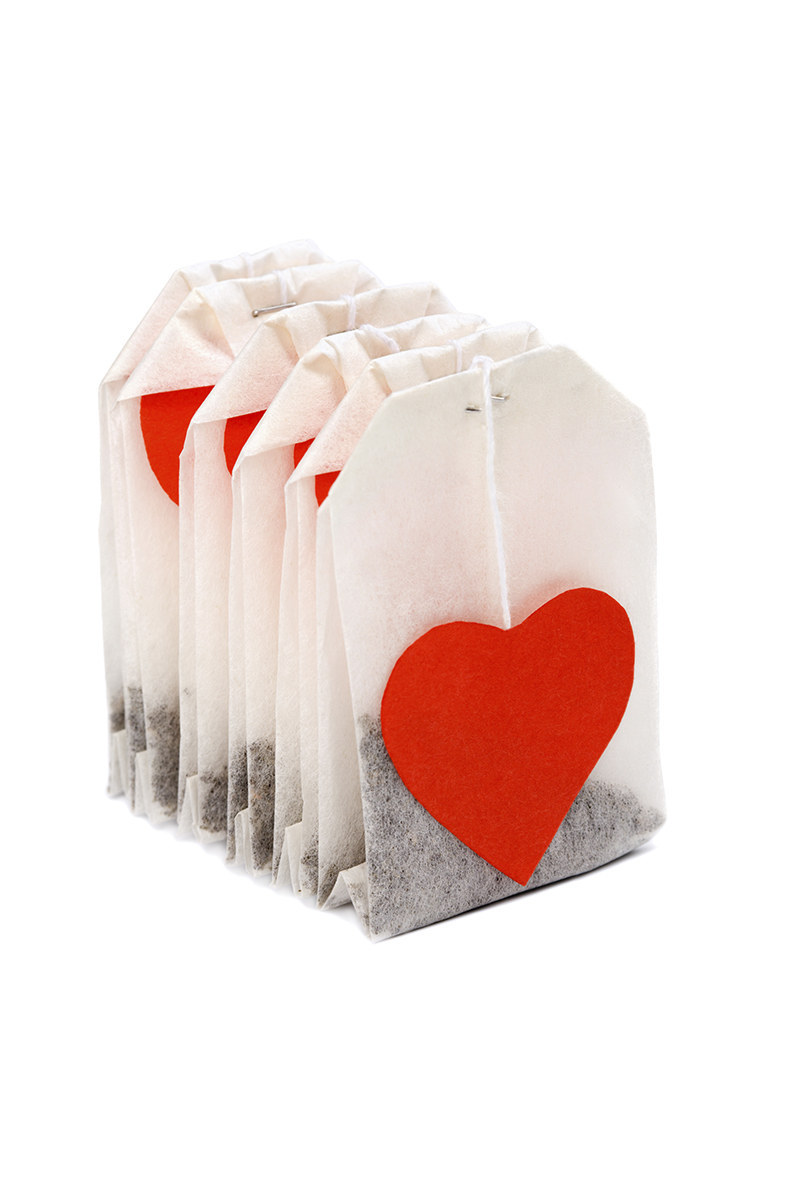 7.
Show your friends you care with a simple gold spike friendship bracelet.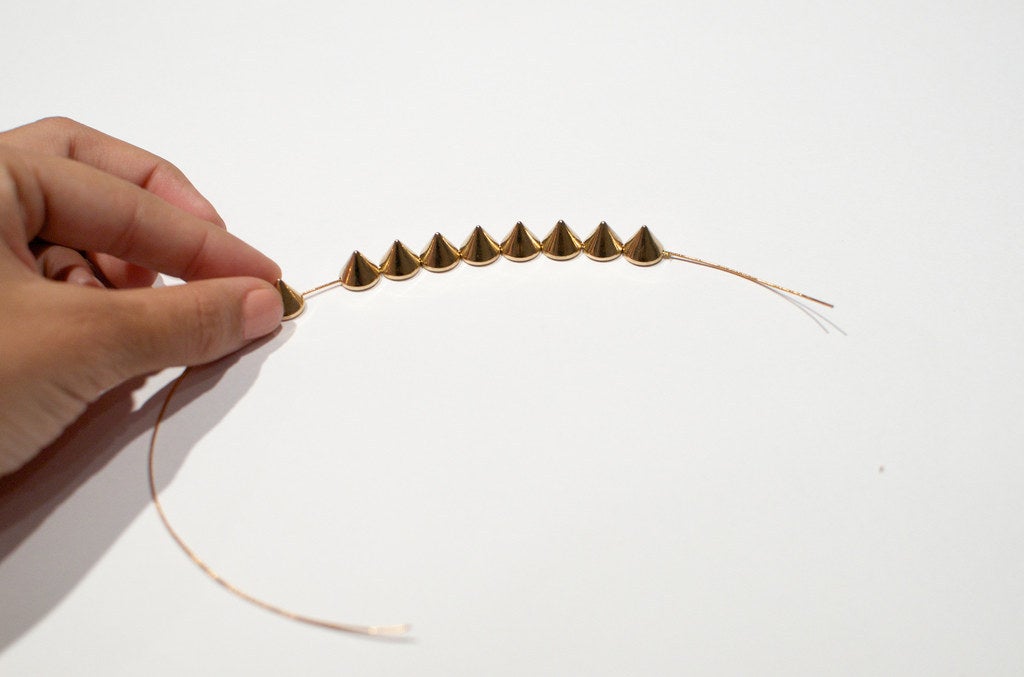 What you need: gold elastic and studded beads.
Tie a knot in your elastic - this is important, unless you want your creations to whizz off the end and onto your carpet. Leave about an inch of thread after the knot.
Thread the beads and tie a knot at the end, before tying two ends together.
8.
Make a hair flower fascinator from old clothes: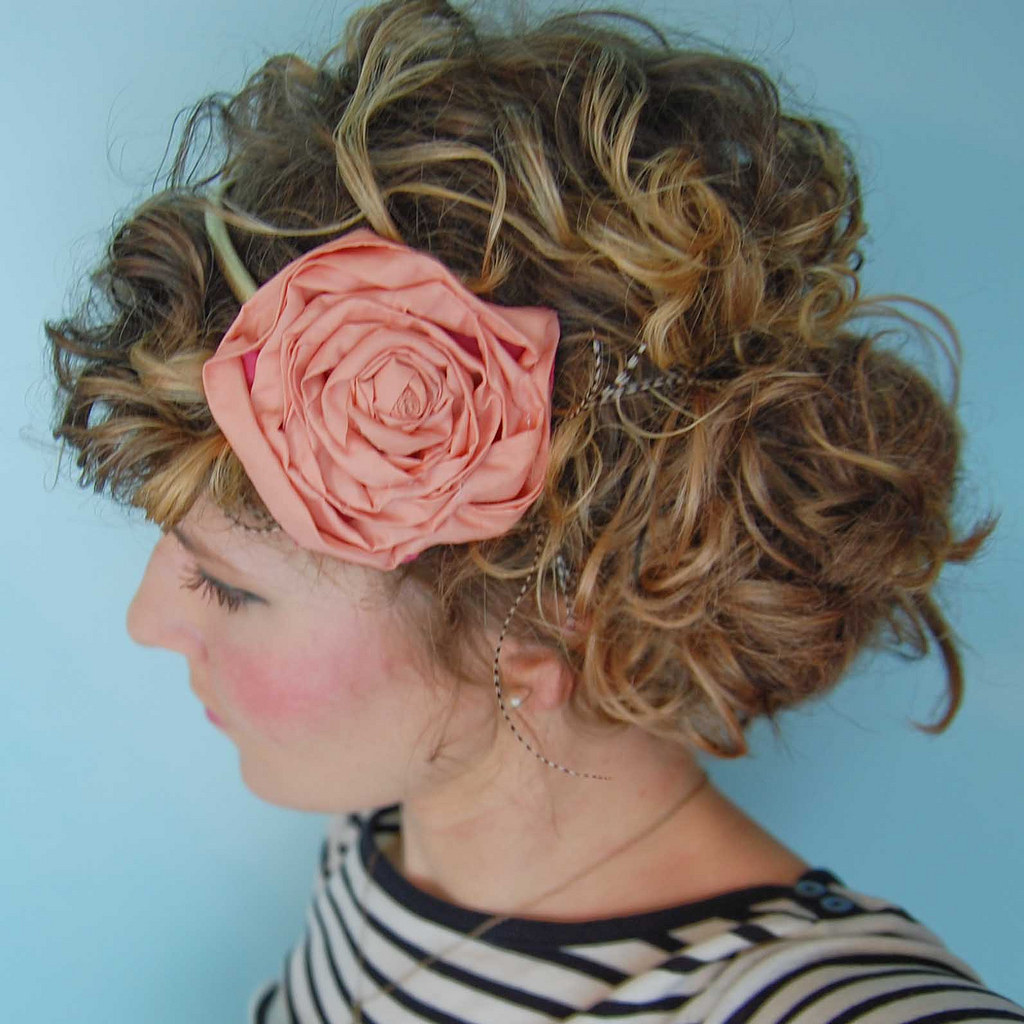 9.
Update dark denim with some bleach.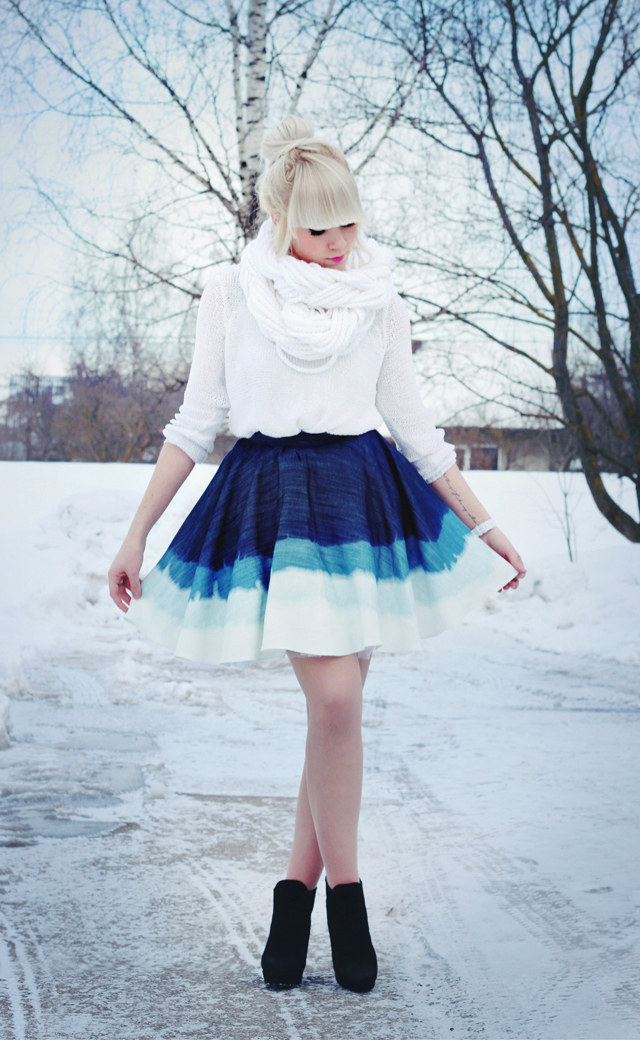 10.
Turn your old gym T-shirts into racerback ribbon vests.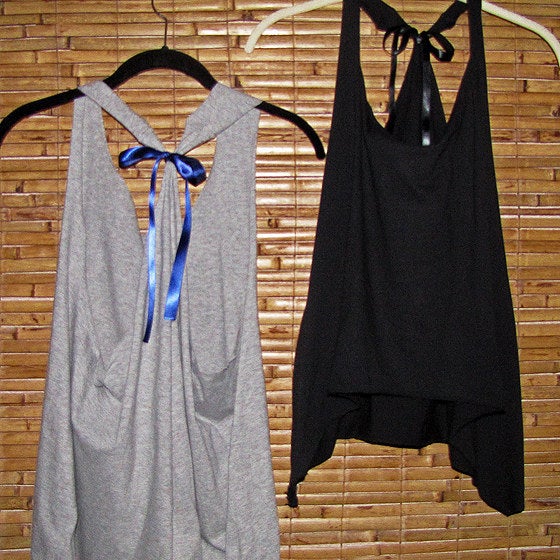 Simply slice the T-shirt up, as above, then flip it over and use pretty ribbon, jersey scraps, or lace to tie the two shoulder straps at the back together.
11.
Stencil a tie-up shirt with fabric paint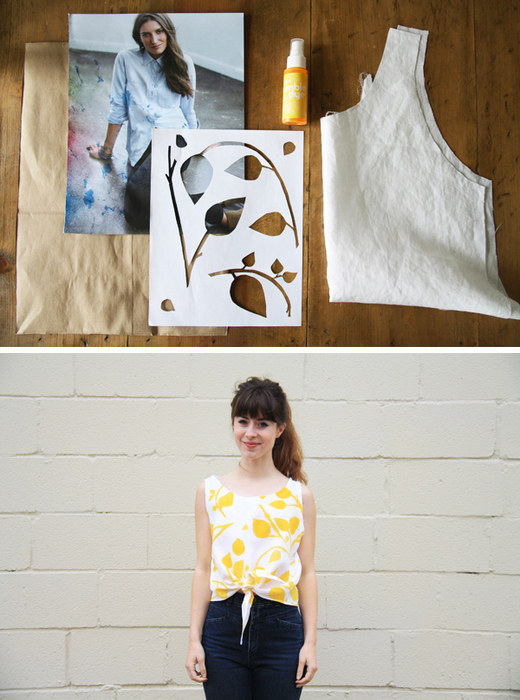 12.
Upgrade tired denim by embellishing some shorts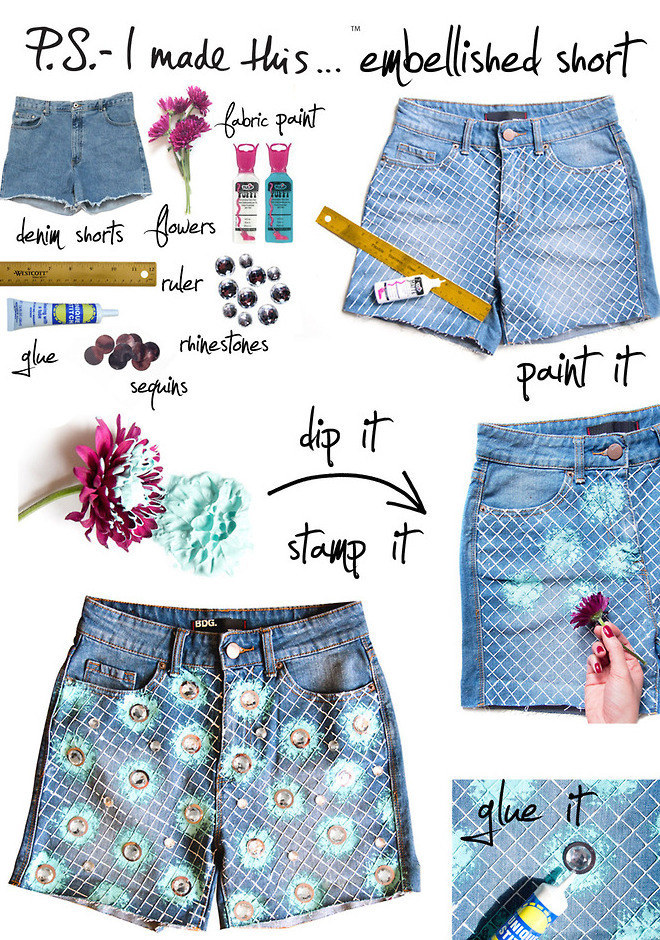 13.
If you're short and want to rock maxi skirts — go for jersey.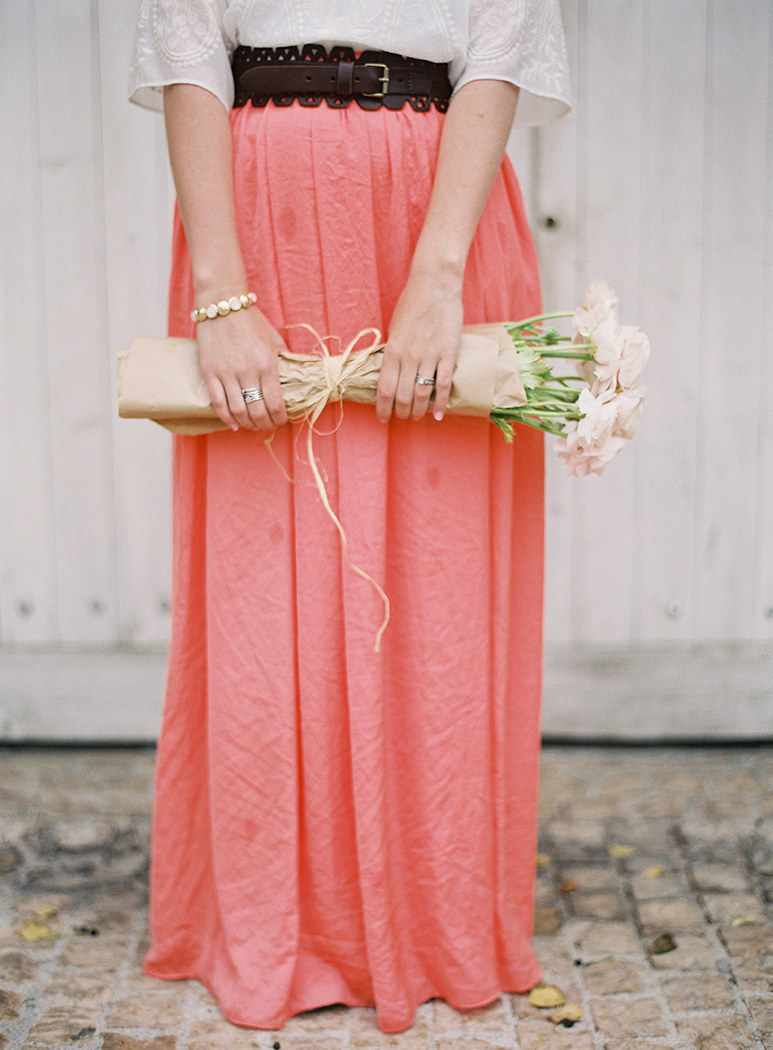 14.
Replace camera straps with a scarf or chain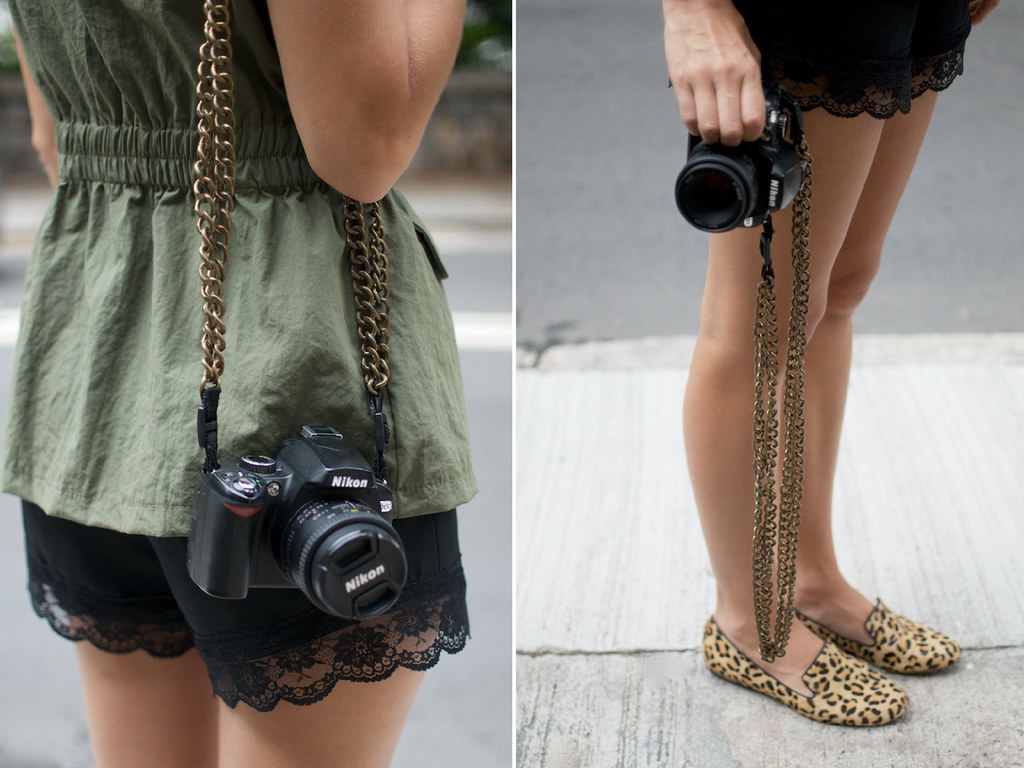 15.
Turn a plain sweatshirt into an MSGM-inspired floral sweatshirt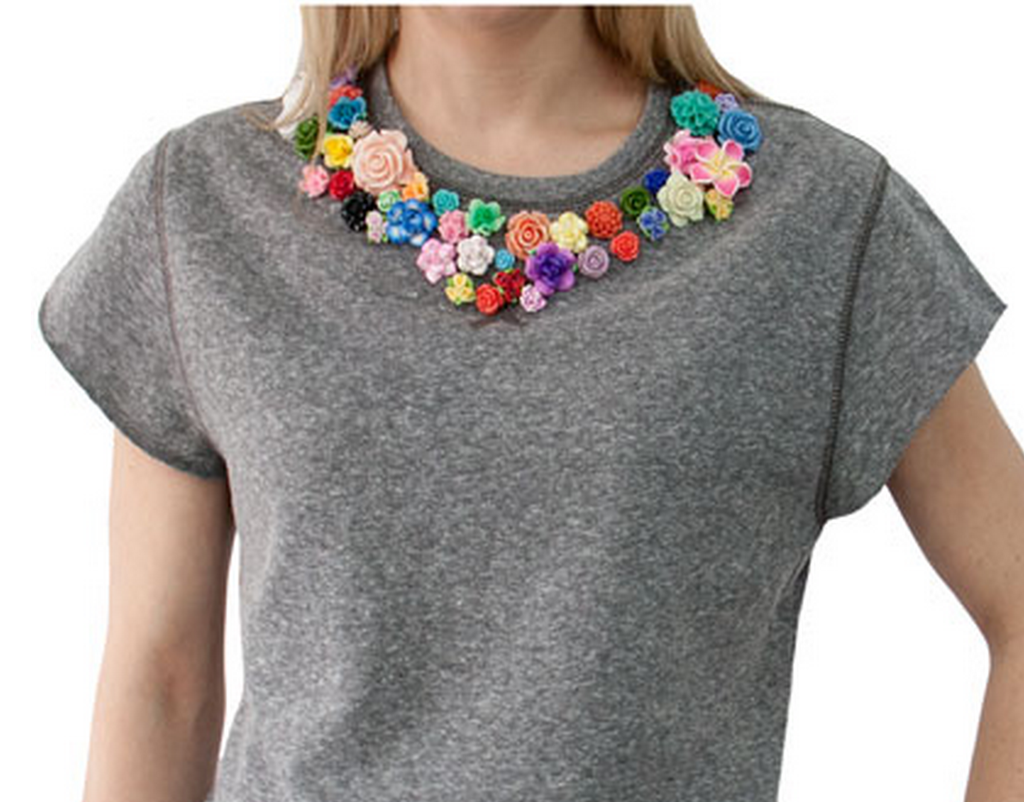 16.
Print out your photos and turn them into a bangle
17.
Make your own gladiator sandals with a pair of flip-flops and a scarf.
Trip to the beach? Don't forget the subwoofer