The uproarious Season 1 of Peacemaker just finished to a thunderous reception by fans. It followed the attempts of a black-ops group made up of misfits to eliminate a species of mind-controlling alien butterflies.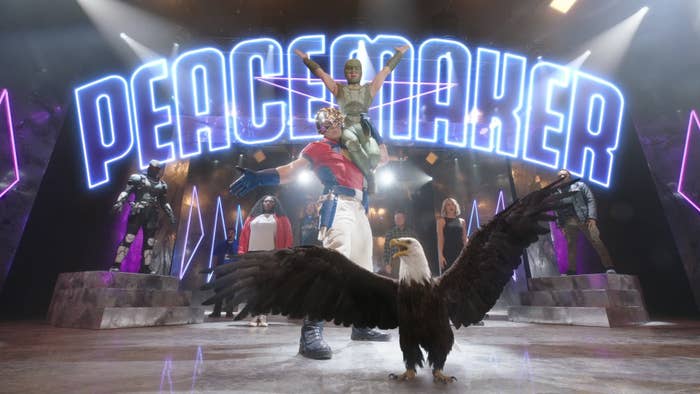 As the season has ended, let's see what went on behind the scenes: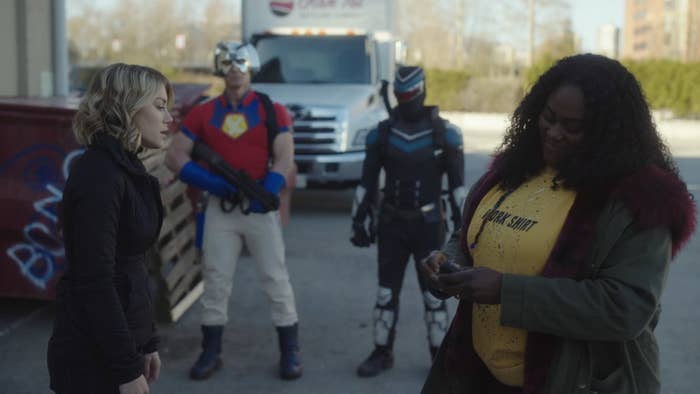 2.
Got to eat to make up for lost blood:
3.
Harcourt and Judomaster practice their climactic fight.
4.
Bloodshed can wait. Gotta tweet first.
5.
The main cast of Peacemaker takes a selfie.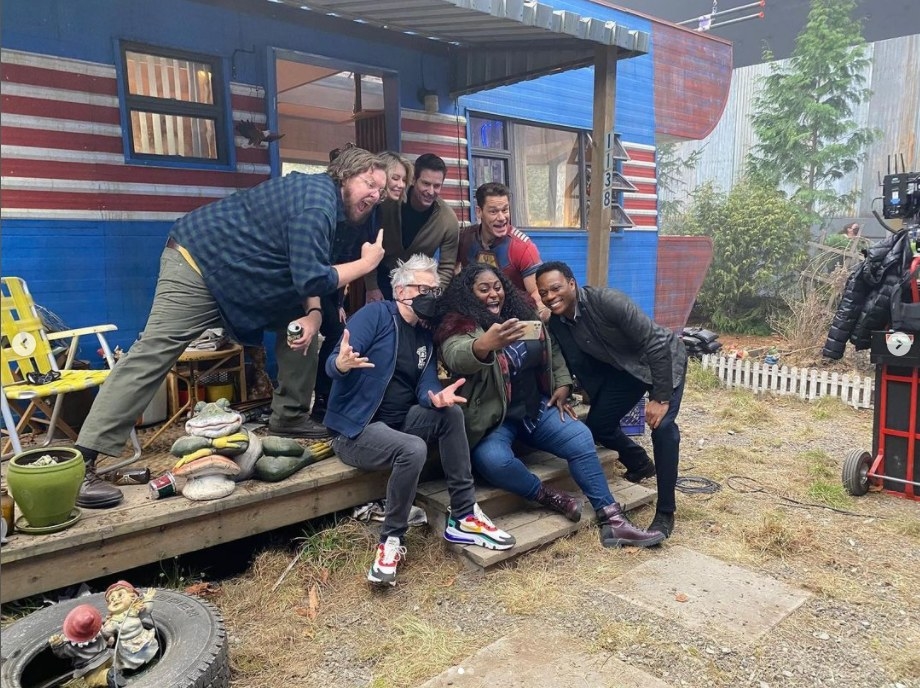 6.
At least they got a real raccoon. Unlike the bald eagle.
7.
Vigilante showing off some drip:
8.
Don't be mean to Eagly.
9.
This is the moment when Auggie "crashes" into their van.
10.
This vigilante got some moves:
11.
Yay! The whole team about to take on the butterflies.
12.
Let's have an empanada while Harcout gets treated.
13.
Judomaster doesn't mess around with COVID-19.
14.
Judomaster (played by Nhut Le) stands next to an exact 3D scan replica of his head:
15.
The surviving members minus Vigilante:
16.
With the butterflies.
17.
The kids who grilled Peacemaker.
18.
Peacemaker and Vigilante, sitting in a tree...
19.
With their furry friends.
20.
ARGUS members chilling out.
21.
Jennifer Holland and Steve Agee take a selfie:
22.
So nice to have blood on the face:
23.
Poor, sweet Judomaster.
24.
The shield of peace.