1.
Katzen + Fenster = viel Vergnügen.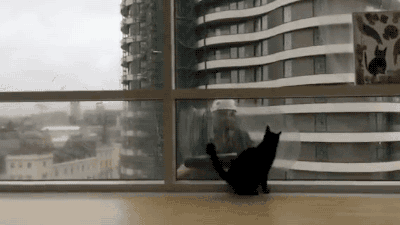 2.
Verpass Deiner Katze eine noch bessere Aussicht, indem Du Vogelfutter in der Nähe ihres Ausgucks platzierst.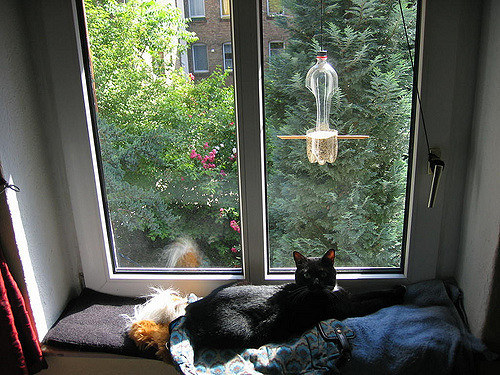 3.
Verschaff Deinem tierischen Liebling ein lustiges und aufregendes automatisches Spielzeug.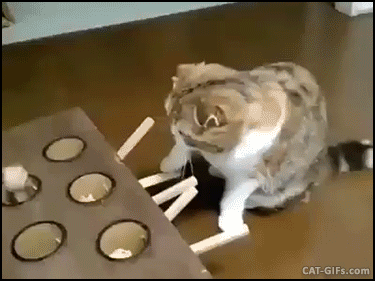 4.
Oder mach's ganz simpel mit Pappröhren.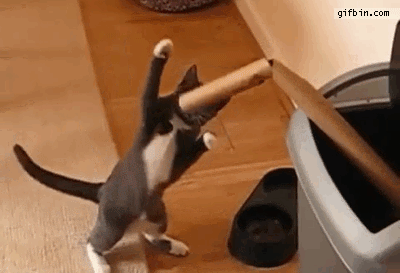 5.
Das allerbeste Spielzeug ist aber natürlich der Pappkarton.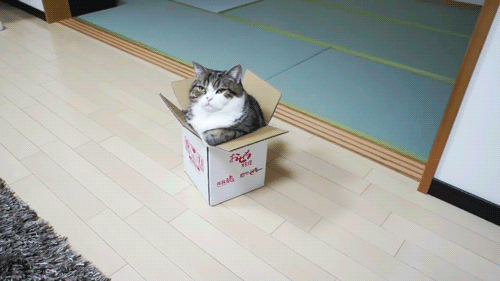 6.
Lass Deine Mieze ihr Futter jagen.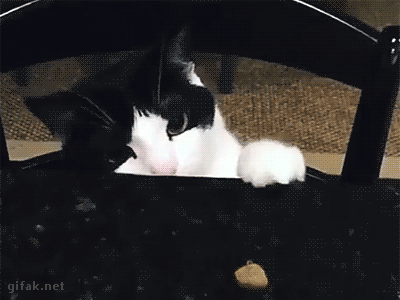 7.
Alternativ kann ein aktivierender Fütterungsapparat viel Spaß machen und stimulieren.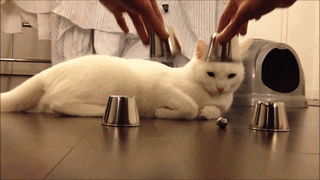 8.
Oder Du bastelst Dein eigenes Futter-Puzzle.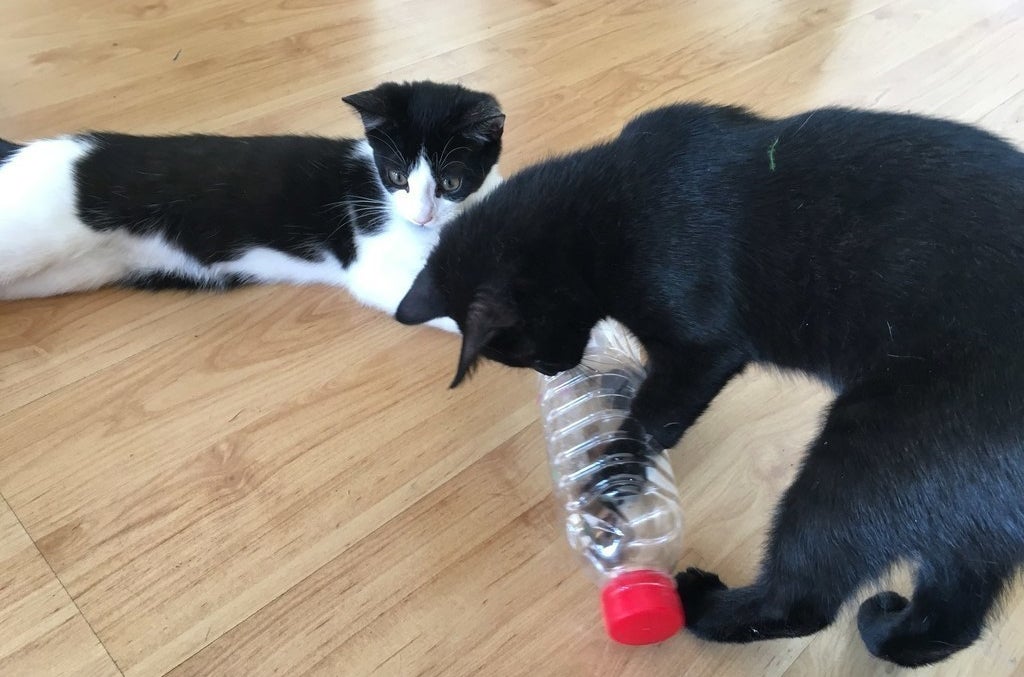 Alles, was Du brauchst, ist eine leere Wasserflasche, in deren Seite Du ein Loch schneidest und die Du anschließend mit Trockenfutter oder Leckereien füllst. Dann lässt Du Deinen Katzenfreund den Rest herausfinden. Wirklich total einfach.
Bereit fürs nächste Level? Dann check diese großartige Anleitung, um Dein eigenes Tupperware-Puzzle-Spielzeug zu basteln.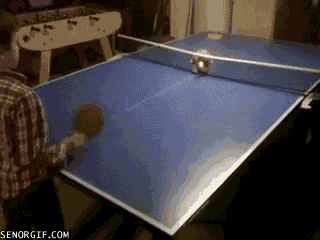 10.
Verändere die Umgebung Deiner Katze, indem Du beim Verlassen des Hauses bestimmte Türen öffnest bzw. schließt.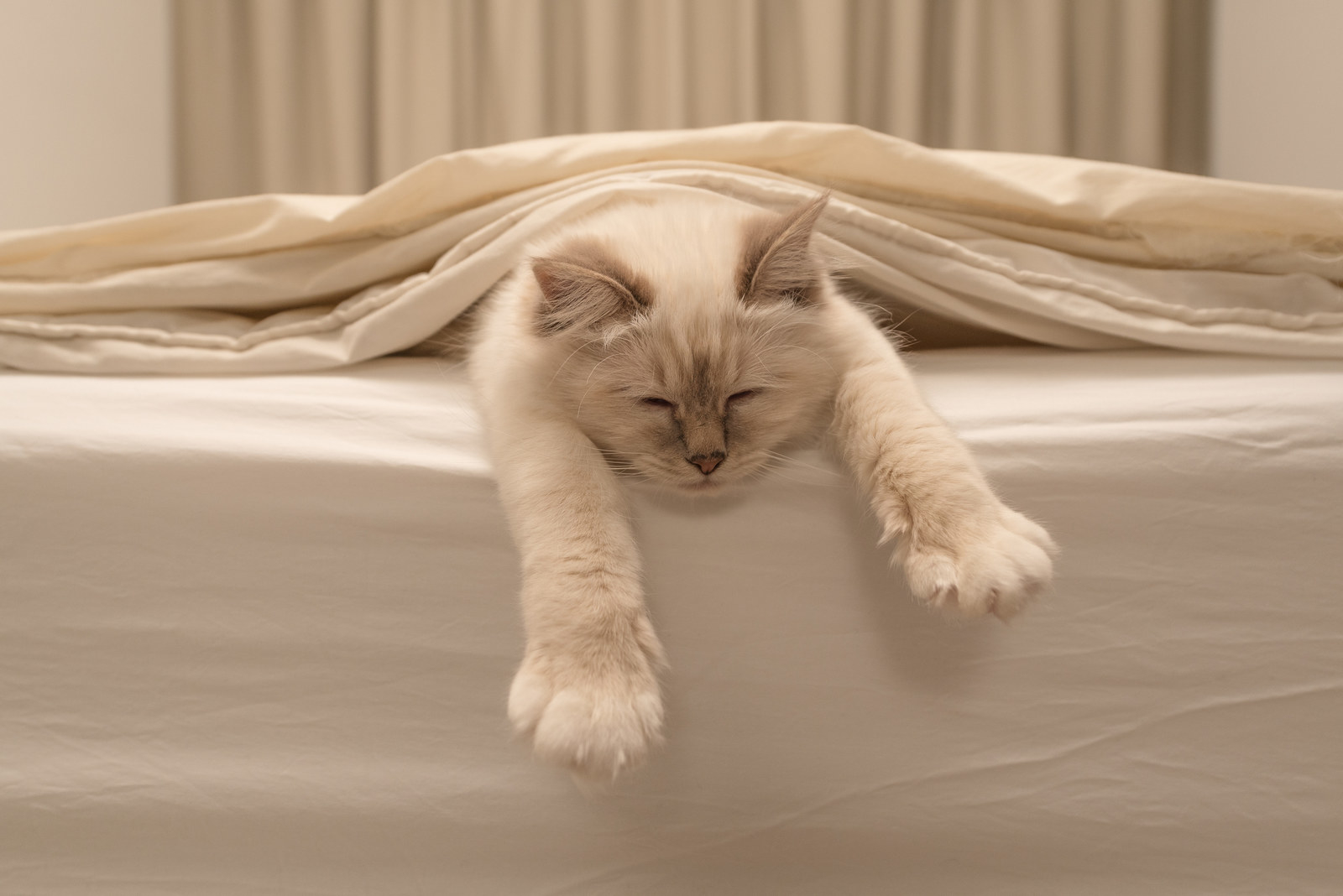 FELIX hat sich mit Katzenbesitzern in ganz Deutschland zusammengetan, um herauszufinden, was ihre Lieblinge allein zu Hause so treiben. Schau Dir im Video an, was sie dabei entdeckt haben!
Looks like there are no comments yet.
Be the first to comment!