Hi, I'm Farrah! Over the years, I began to notice cow's milk didn't agree with me as it once used to, so I made the switch to oat milk — and I haven't regretted it. Almond milk is too sweet for my taste and I don't drink soy, so I'm glad to see the rise in oat milk's popularity.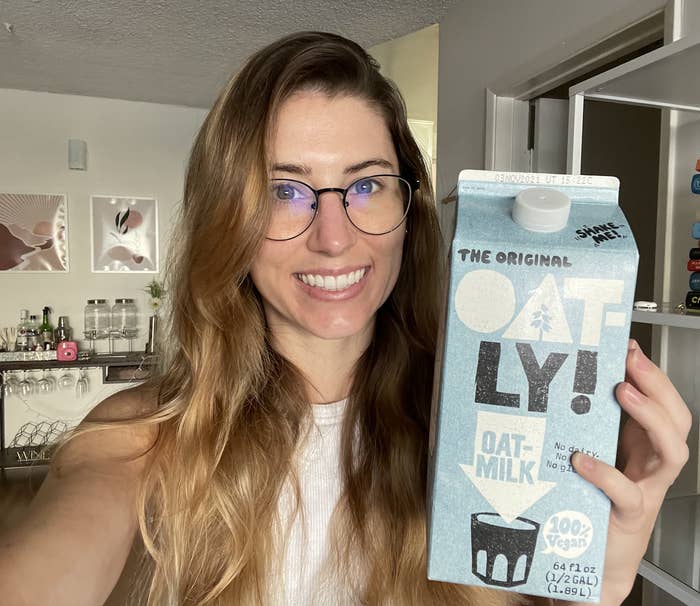 Because there are so many different brands of oat milk out there, I decided to do the ultimate taste test. I'm not loyal to one brand, but Oatly has always been my go-to. I've tried all of these at different points in time, but not together. So today I'll be rating them on how they taste on their own — and seeing if they pass my cereal and coffee test (aka, do they taste good in cereal and coffee?).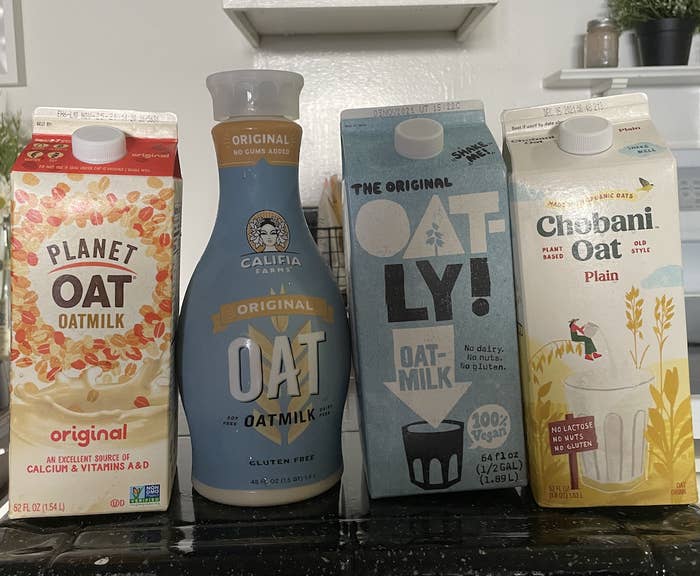 Up first: Califia Farms Original Oatmilk!
Next: Planet Oat Oatmilk!
And for the final results, here are my rankings, starting on the left with the number one spot (Oatly) and moving to the right with the fourth-place spot (Califia Oatmilk). To be clear, there isn't a BAD option here. They are all great substitutes for cow's milk. In terms of taste, I happen to prefer Oatly and Chobani to the rest.
What's your favorite brand of oat milk? Let us know if you've tried any of these in the comments below!