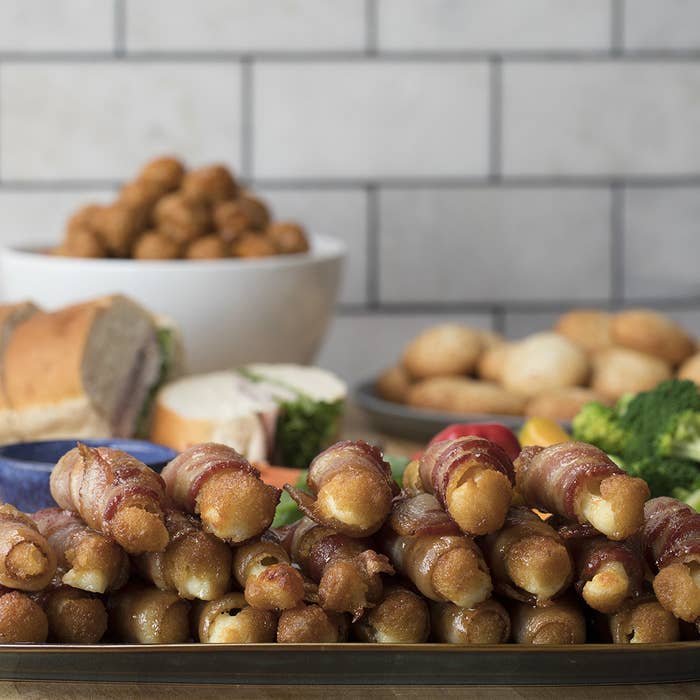 INGREDIENTS
12 strips thickly cut bacon, halved
1 box FarmRich Mozzarella Sticks
3 tablespoons pineapple juice
½ cup brown sugar
½ teaspoon cayenne
PREPARATION
Preheat oven to 400º.

Wrap each piece of bacon around each mozzarella stick, then place on parchment-lined sheet tray. Bake for 15–20 minutes.

While mozzarella sticks are in oven, make sauce.

In a small saucepan, simmer pineapple juice, brown sugar, and cayenne until glaze becomes thickened.

Using pastry brush, brush the glaze onto both sides of mozzarella sticks. Put sticks back in oven for 2 minutes, until glaze bubbles. Remove from oven and let cool for 5 minutes before serving.