If you're anything like me, you're still taking in everything that Stranger Things gave us in Season 4 this year — from certain deaths to little details that make more sense in hindsight. There was a lot to unpack and discuss in this season including — in my opinion — the show's beauty looks.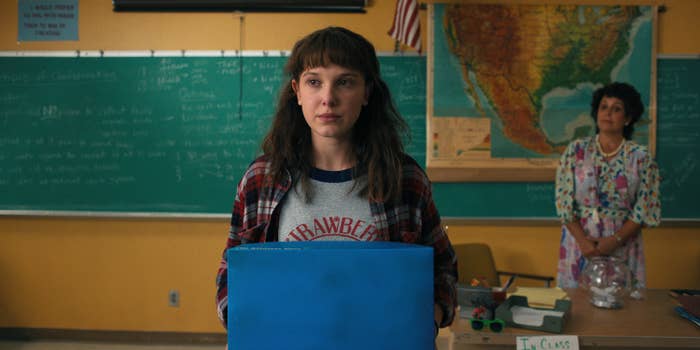 Everything from Karen's evolution into wearing classic '80s hot pink eyeshadow to the incredible prosthetic work on Steve was created by Stranger Things head makeup artist Amy L. Forsythe and her team.
We spoke to Amy about all things Stranger Things and behind-the-scenes beauty — including how the makeup direction evolved from past seasons to now, how she makes some of the characters' skin look completely washed out, her favorite looks so far, and more.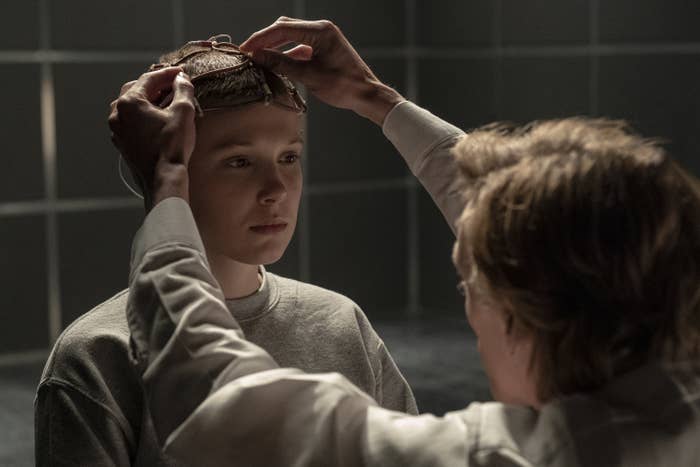 1.
Finding the balance between creating makeup looks that were age-appropriate for the characters but also different from what the actors looked like in real life was a challenge for Amy and her team.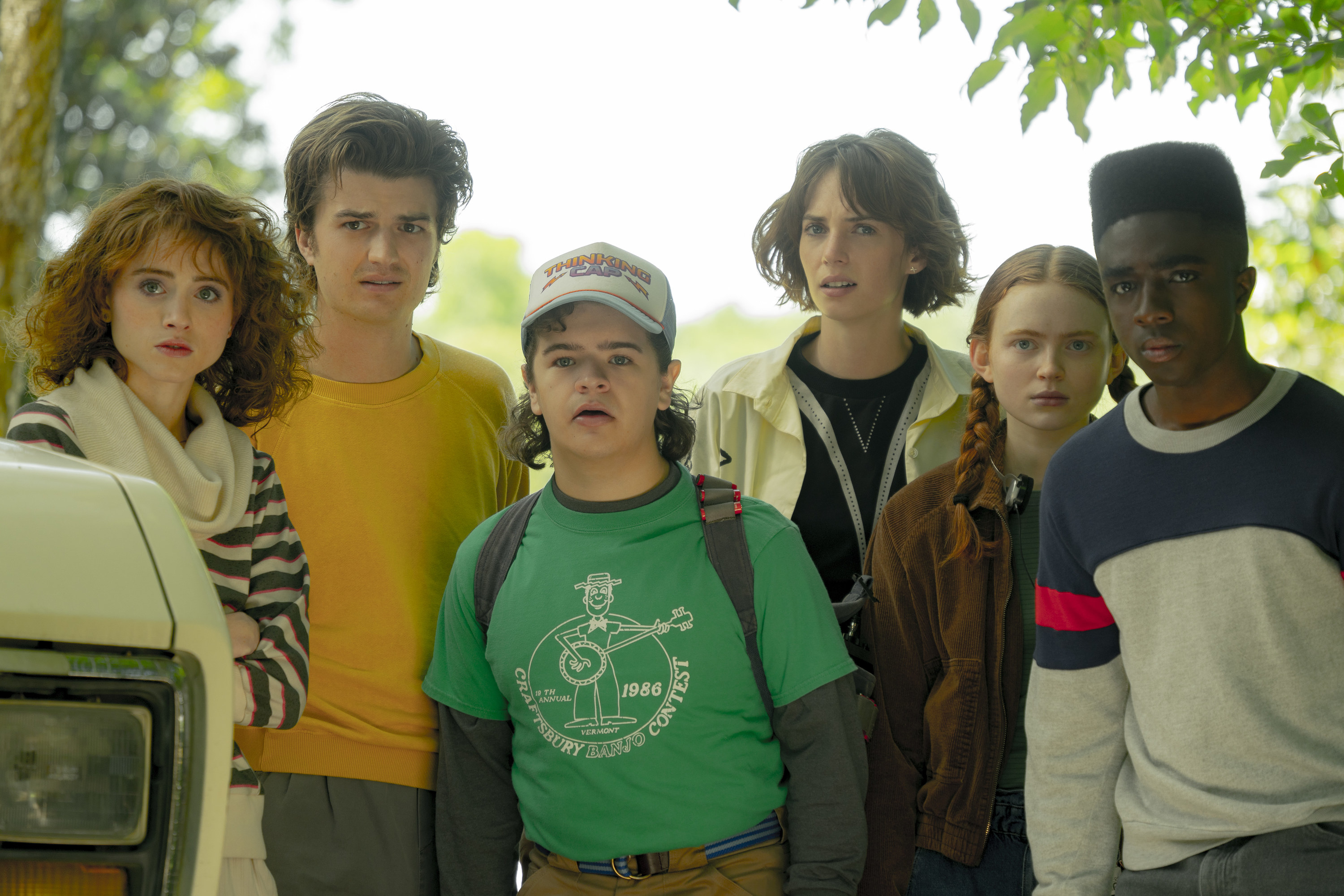 2.
However, Amy said in some instances, depending on the character and their storyline, she and her team are instructed to make some of the characters look more mature. "When we did Nancy and Robin's look for when they went to the asylum, we were supposed to make them look older and more academic," Amy said.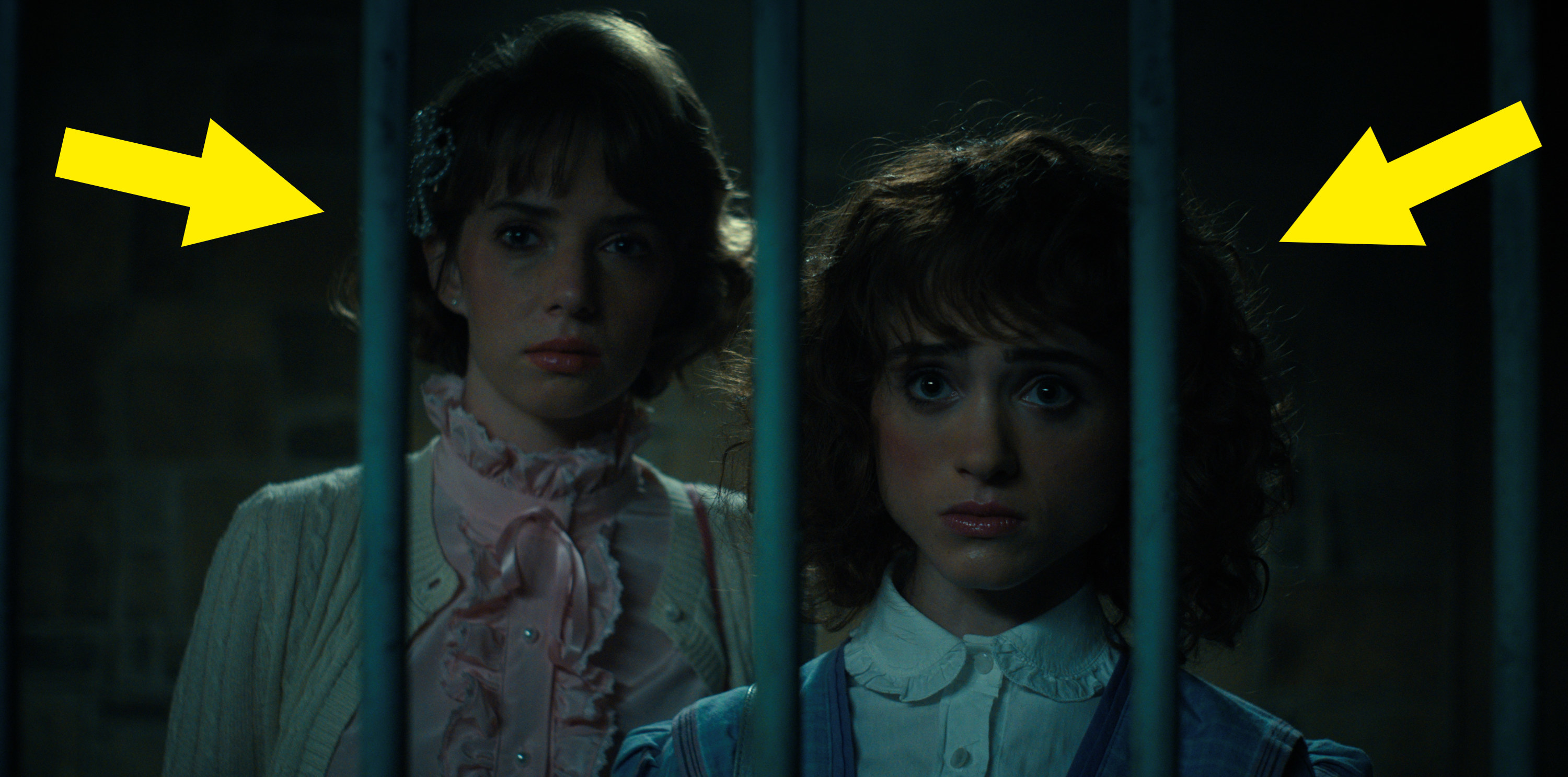 3.
In that same scene with Nancy and Robin, Amy said it took her and her team three separate makeup trials to nail the characters' final looks because, in each test, the actors were still "too recognizable."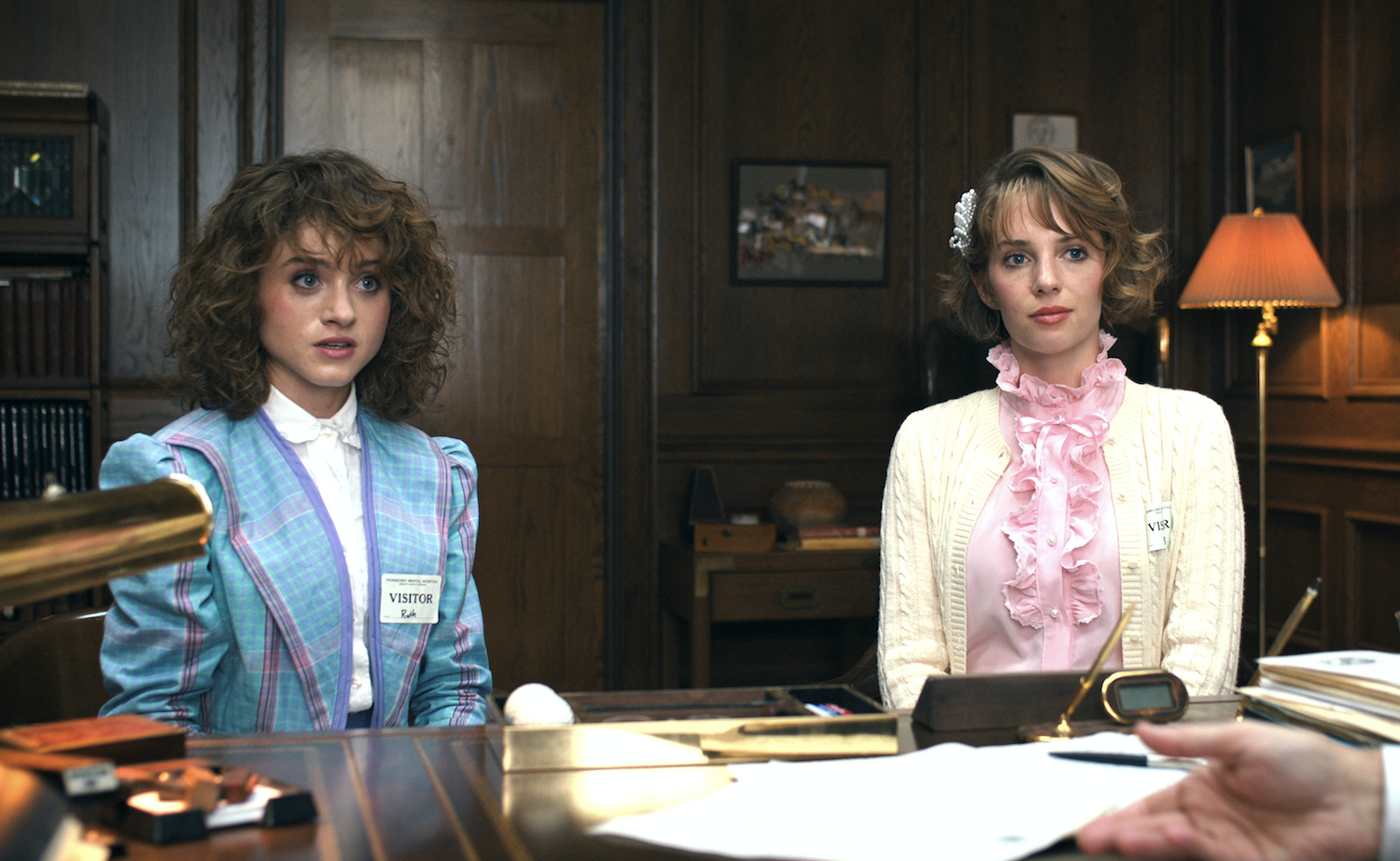 One ongoing example? "I've been changing Natalia's eyebrow shape since I started. I was just like, 'You look too much like you still.' So every new person that comes in to do her makeup, I'm always coming back in and just making a couple of tweaks [to her brows]," she said.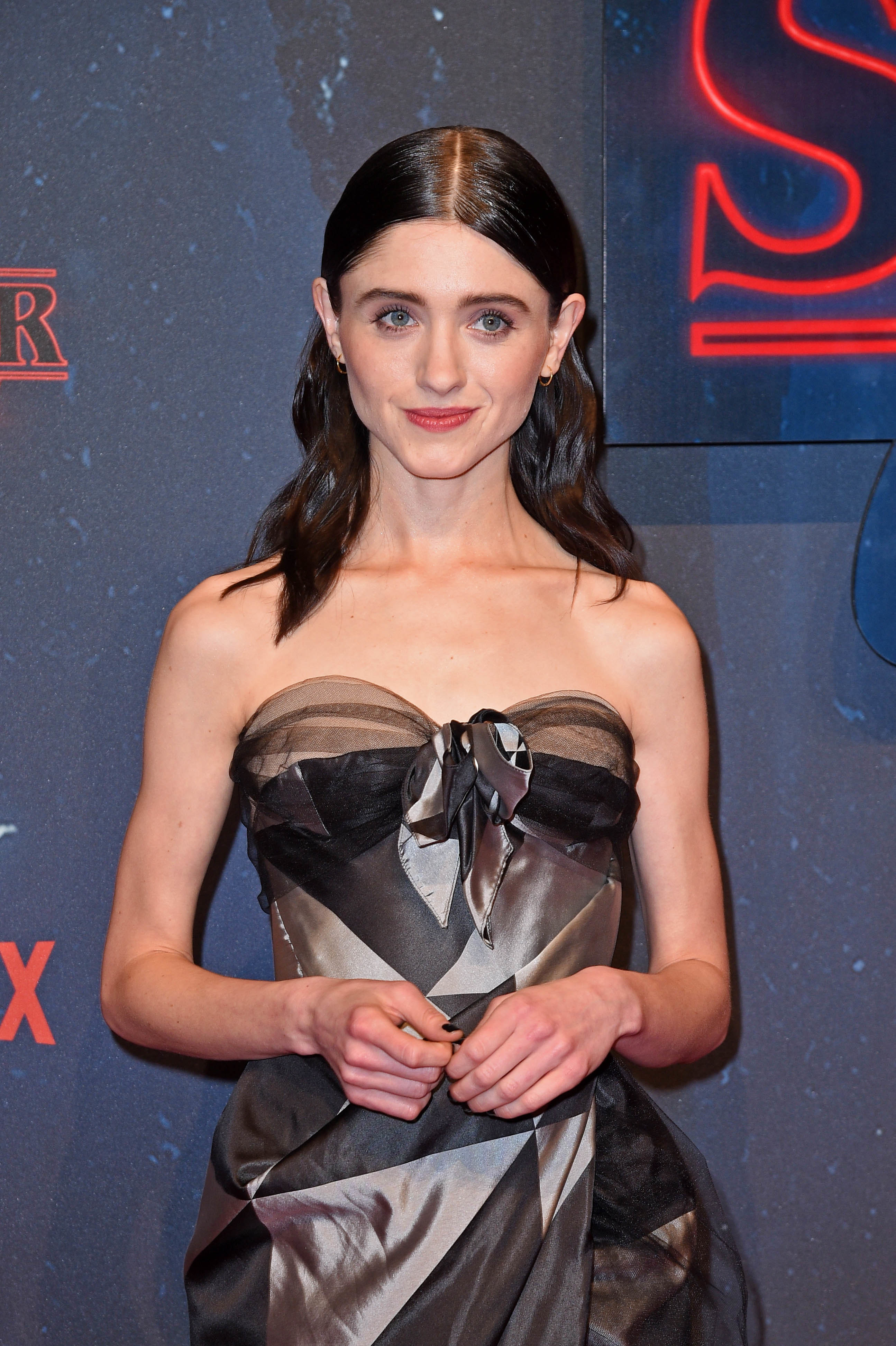 4.
Amy said it's a collaborative process when putting a character's beauty look together — and her team looks at a ton of sources, including old yearbooks from the time period the show is set in.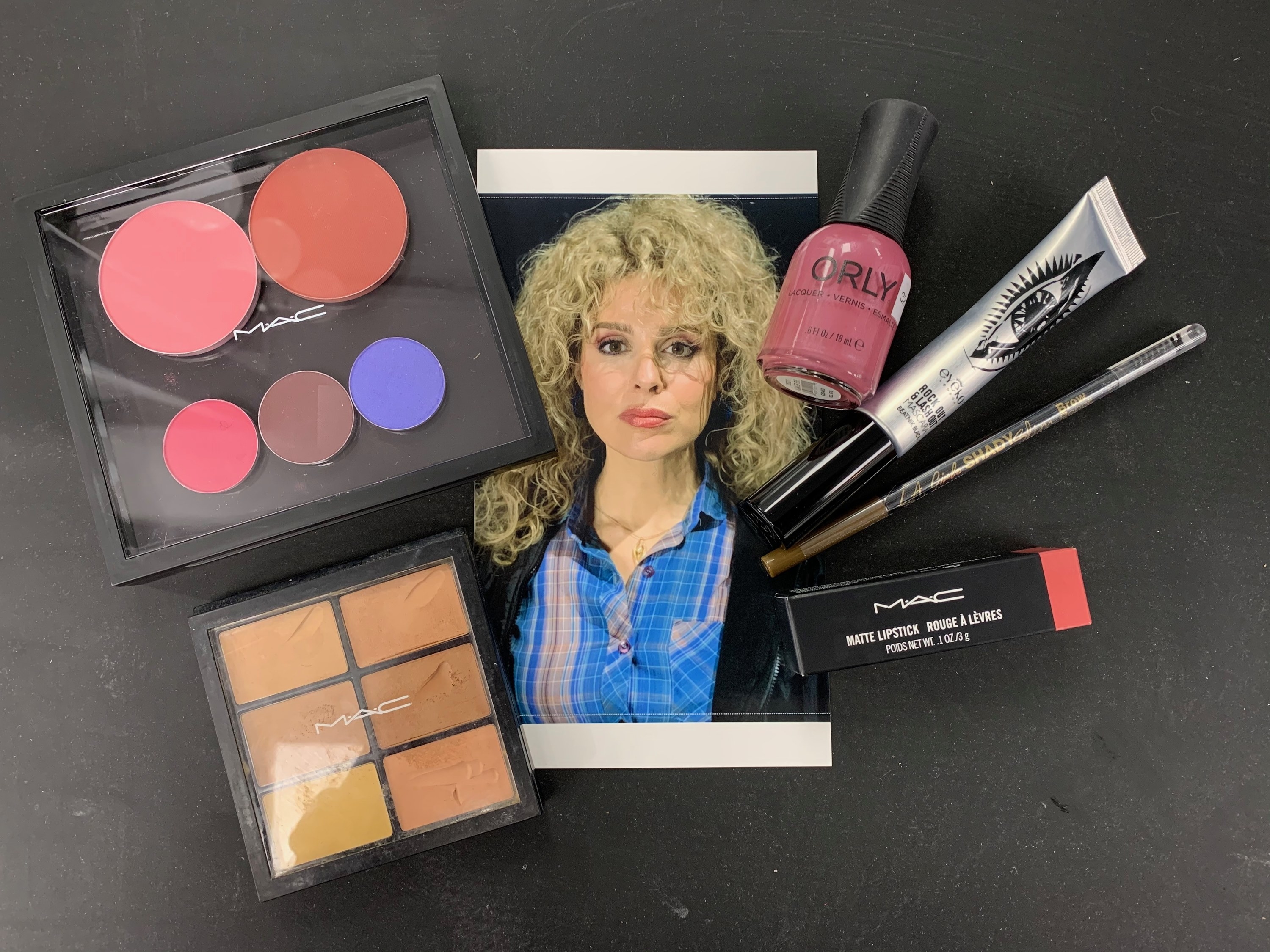 5.
The actors were very involved in the process of evolving their characters' makeup looks in Season 4.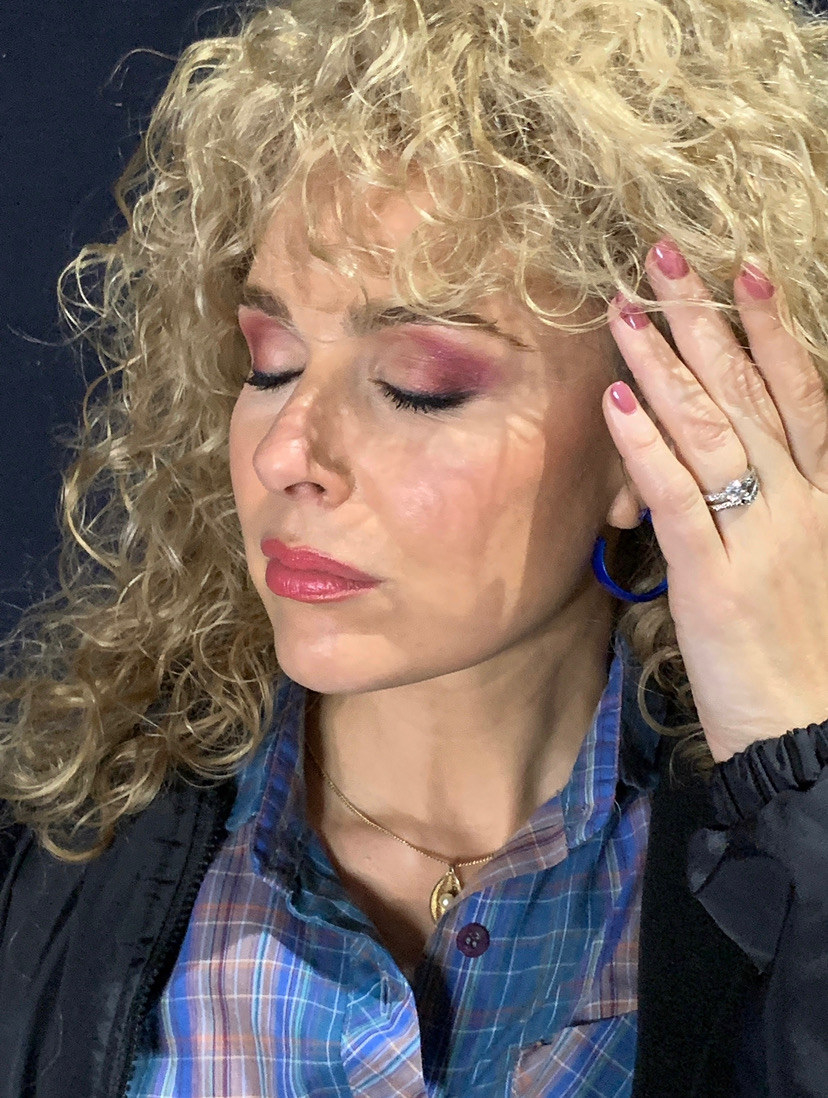 6.
Some actors' looks only change in very subtle ways from season to season. "Nancy, for instance, has always been the same color palette. We just changed her lip color this year to be less of a berry and more on the coral side," Amy said.
7.
For others, the change is more noticeable. "For Robin, Maya [Hawke] and I discussed her character a lot because she wanted [her beauty looks] to be different than the previous season. In the prior one, we had only really seen her in the Scoops Troop outfit," she said.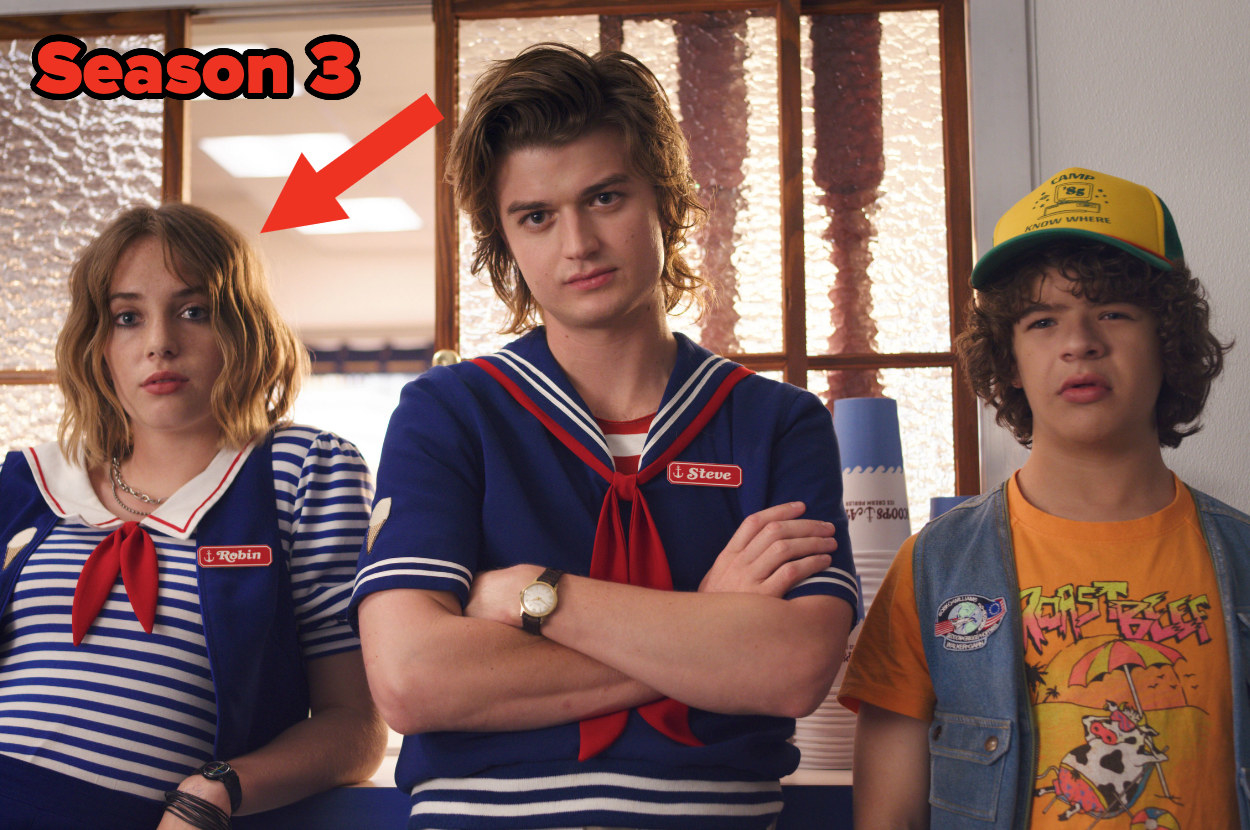 "The most fun I have is creating the character for the first time — and finally getting to see it come to life with all of the different parts," Amy said.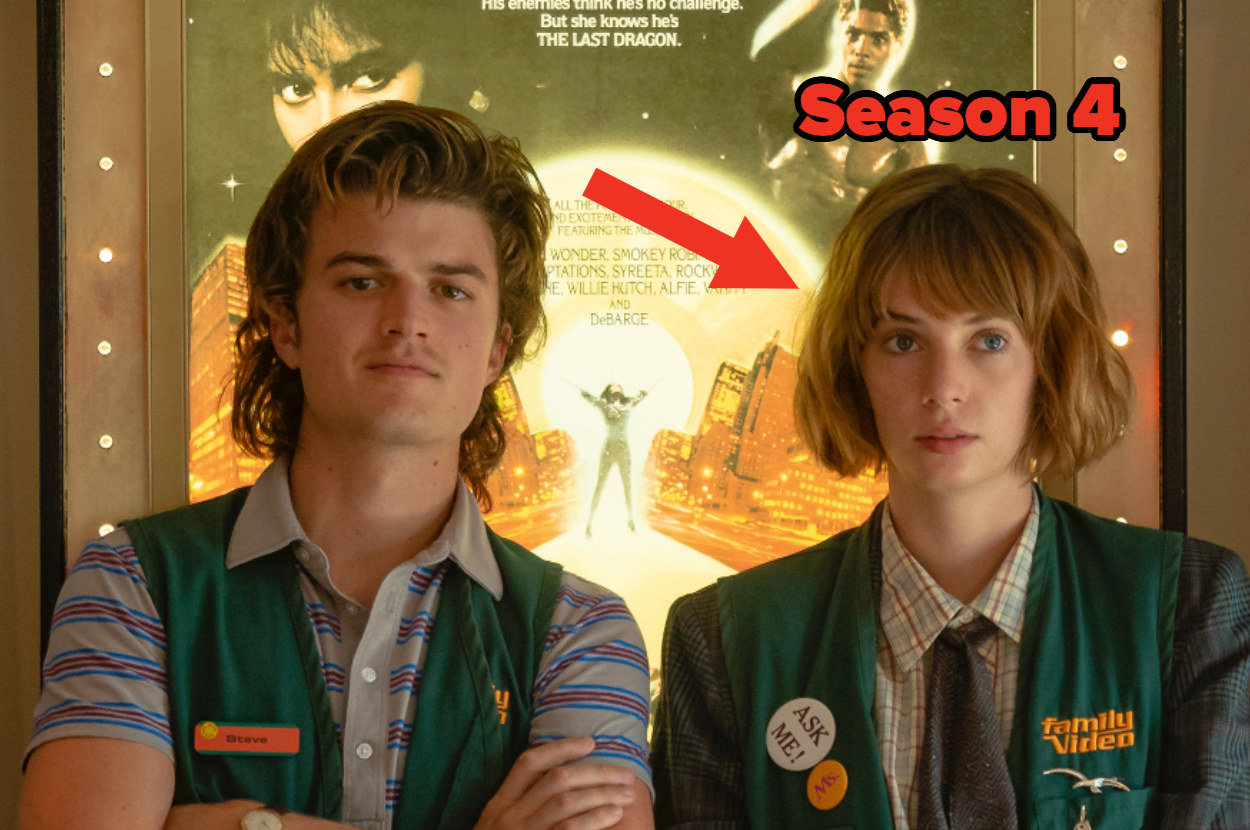 8.
In order to see each character's progression throughout the seasons, Amy relies on a wall of Polaroid photos.
9.
Amy relies on products with a satin finish.
"We don't want them too matte and we don't want them too shiny," she said. "For some actors, I have to use a mattifying primer because if not, we'll need to blot them. In person, it looks fine. But on the monitor, it can read as really oily."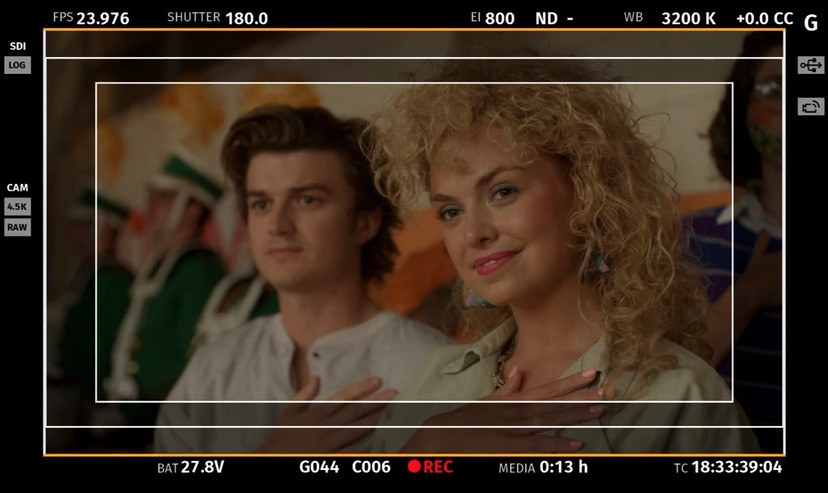 10.
For scenes where actors — like Max (played by Sadie Sink) — look like all the color has been drained from their face, Amy used a specific correcting cream to make them look intentionally washed out.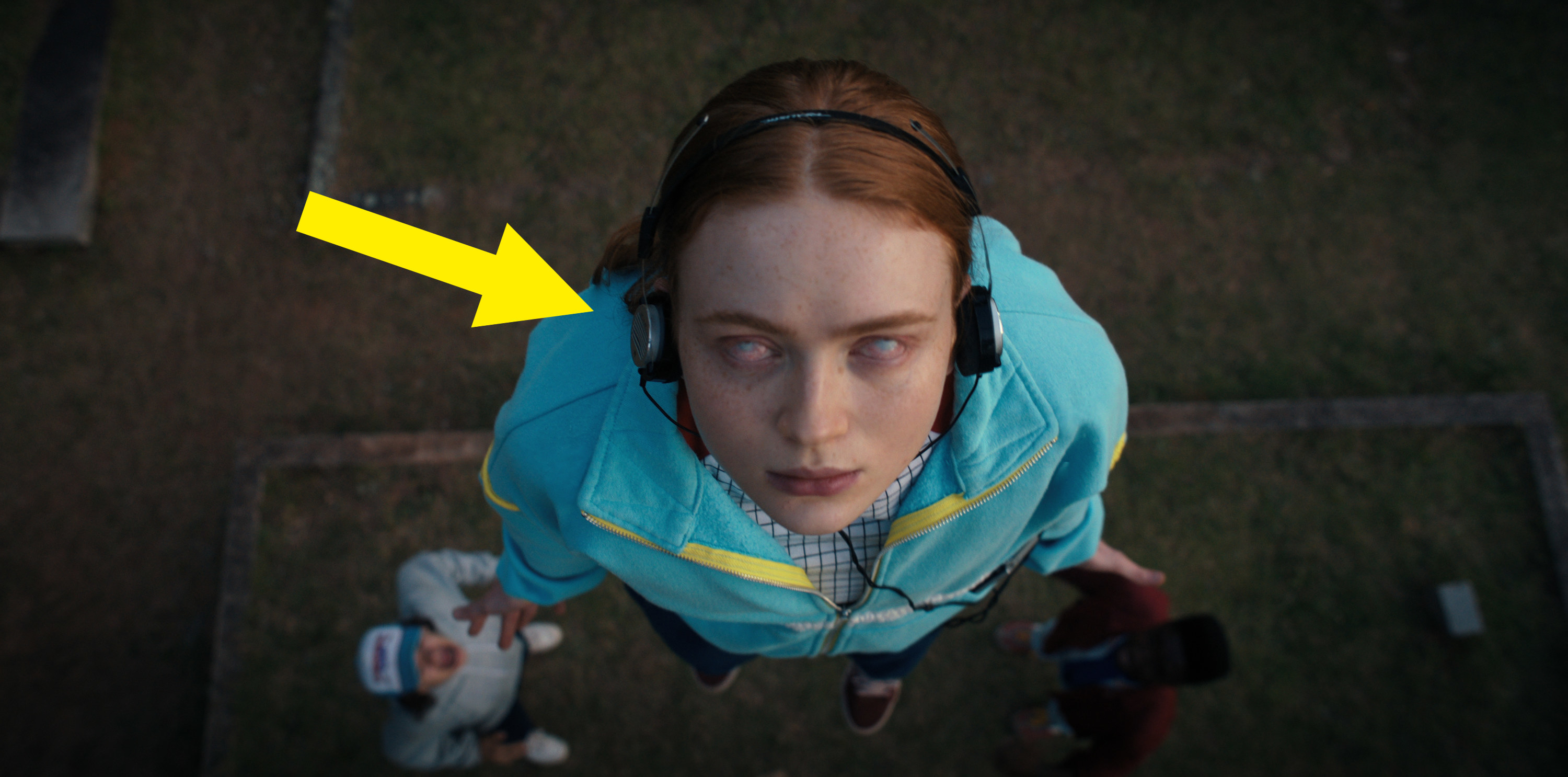 11.
Of all of the looks created for Season 4, Amy had several favorites. Two of them were Chrissy and Angela's.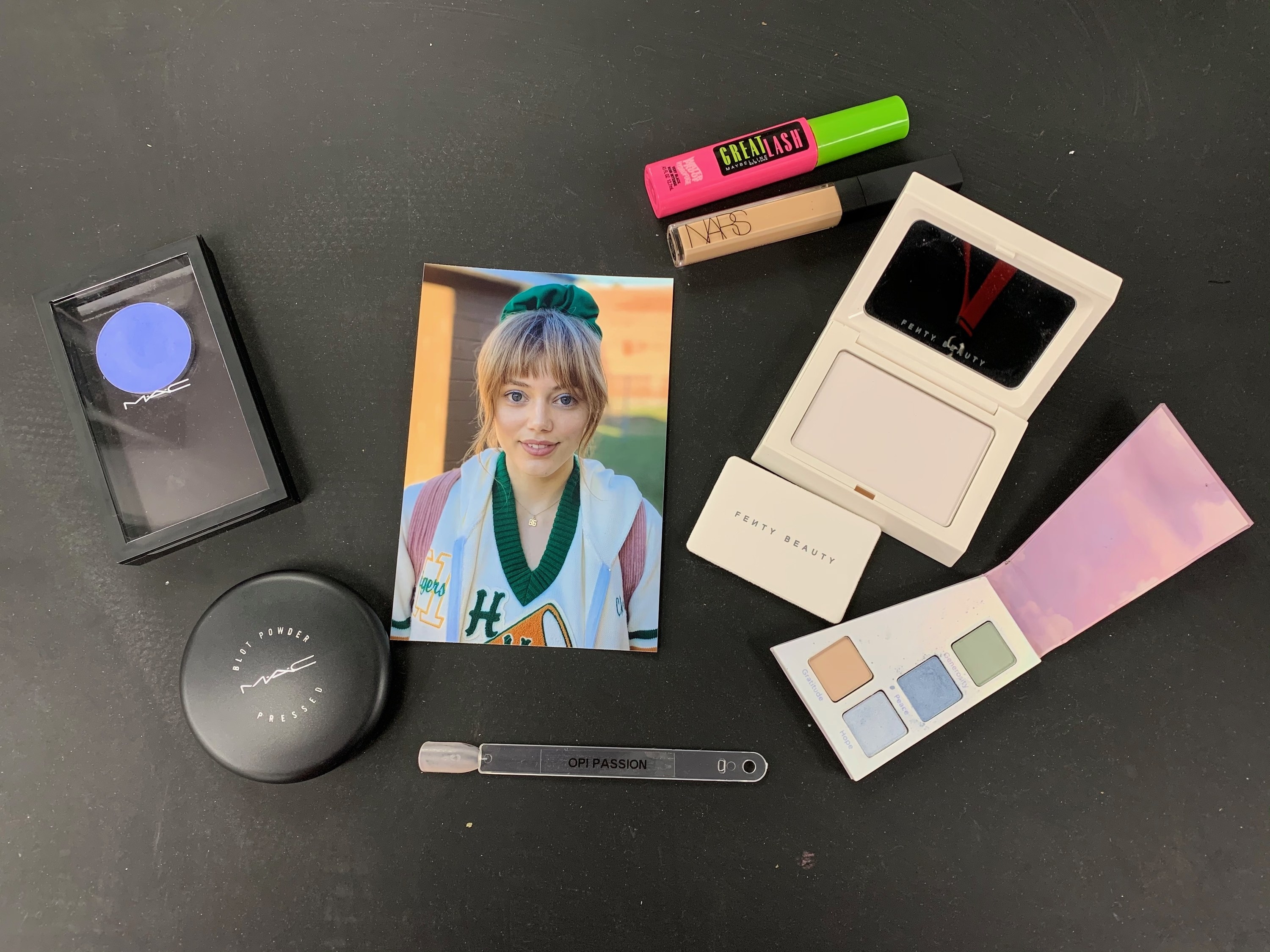 And that was because Amy and her team often got to experiment more makeup-wise with secondary characters versus lead characters. "It's too distracting sometimes on the leads because we already know who they are. Instead, we go a little bit different with new people," Amy said.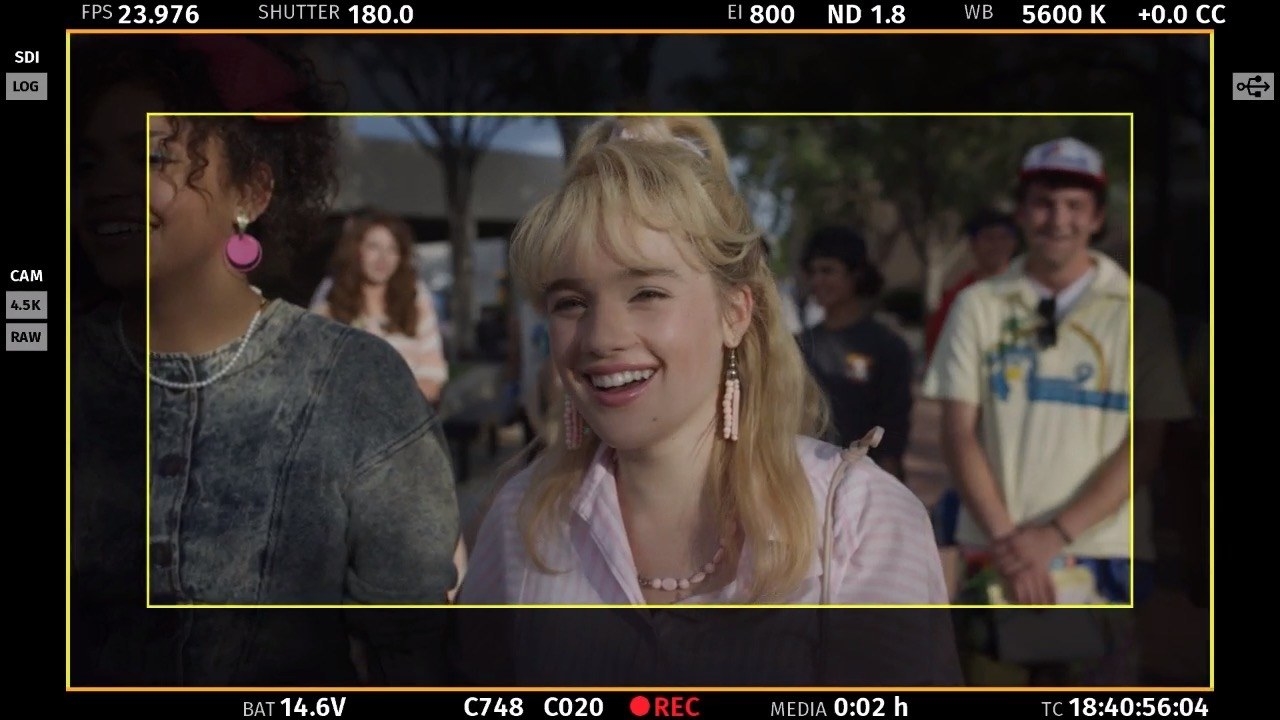 "Jason was fun. The jock boy, going off the rocker. Eddie was fun — his tattoos and hand scribbles. And just getting into the detail of each character and who they are," Amy said.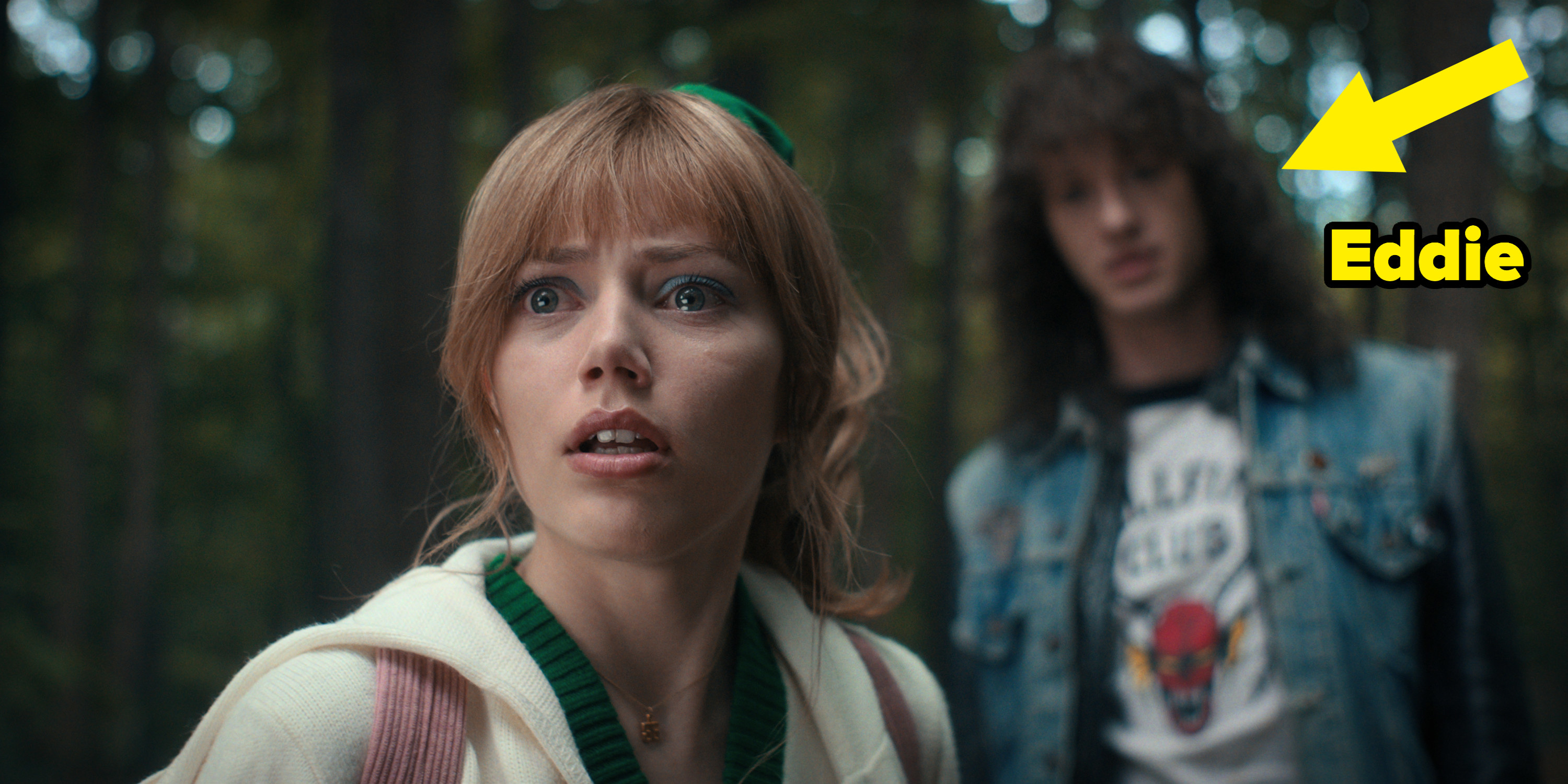 12.
The prosthetic work done on Steve (played by Joe Keery) this season took the longest for several reasons. There was both the hour-long detail of the actual look — plus the fact that the show started shooting in 2020, paused for the pandemic, then picked up again. Through it all, Amy and her team had to keep a close eye on logistics and continuity.
"And because the [larger creative team] had all the time during the shutdown to write the scripts, [the show] just started bouncing around wherever we could catch things and film," Amy said.
"It was so many different people having to cover [Steve's look].  We also had to go to different locations — Atlanta and Albuquerque — to shoot," she said. 
"It got kind of bonkers, but I feel like everyone did a killer job that had to take over that look, and we had a good time getting to know Joe for that long every day. And he would play podcasts, so we got to know what he likes a little bit more, which was fun," she said.

What's been your favorite look from Stranger Things so far? Share in the comments!