Summer is officially here! To me, there's something exciting about a new season being an opportunity to refresh everything from my wardrobe to my skincare routine to my nail colors.
Lately, I've been a nude or pink nail girly — but summer is the time of year when I feel like I need to let loose and spring for a pop of color.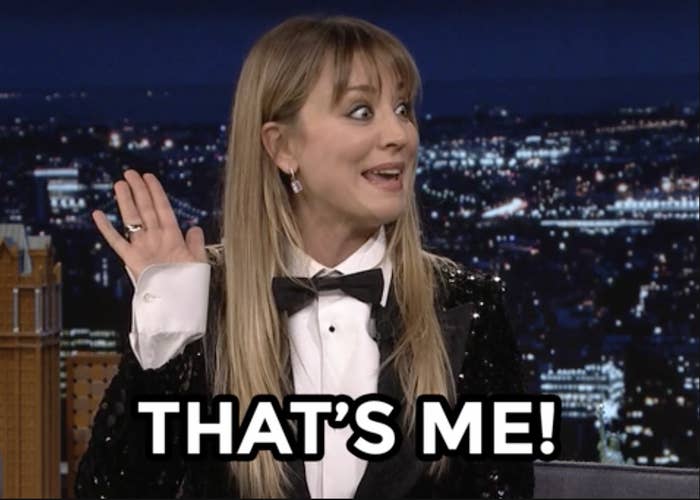 To learn more about all things summer nails, I reached out to two nail professionals to find out which nail trends they predict will be everywhere for summer 2023 — plus any others they think are already outdated.
Here are the top seven nail trends they believe will be everywhere this summer.
1.
A twist on the classic French manicure
Trenna highlighted variations that she's seeing more and more: "Beyond a classic French with the white tip, there's also colorful French (where each tip is a different color), or a gradient French, where the color goes from light to dark or dark to light depending on what the client wants," Trenna explained.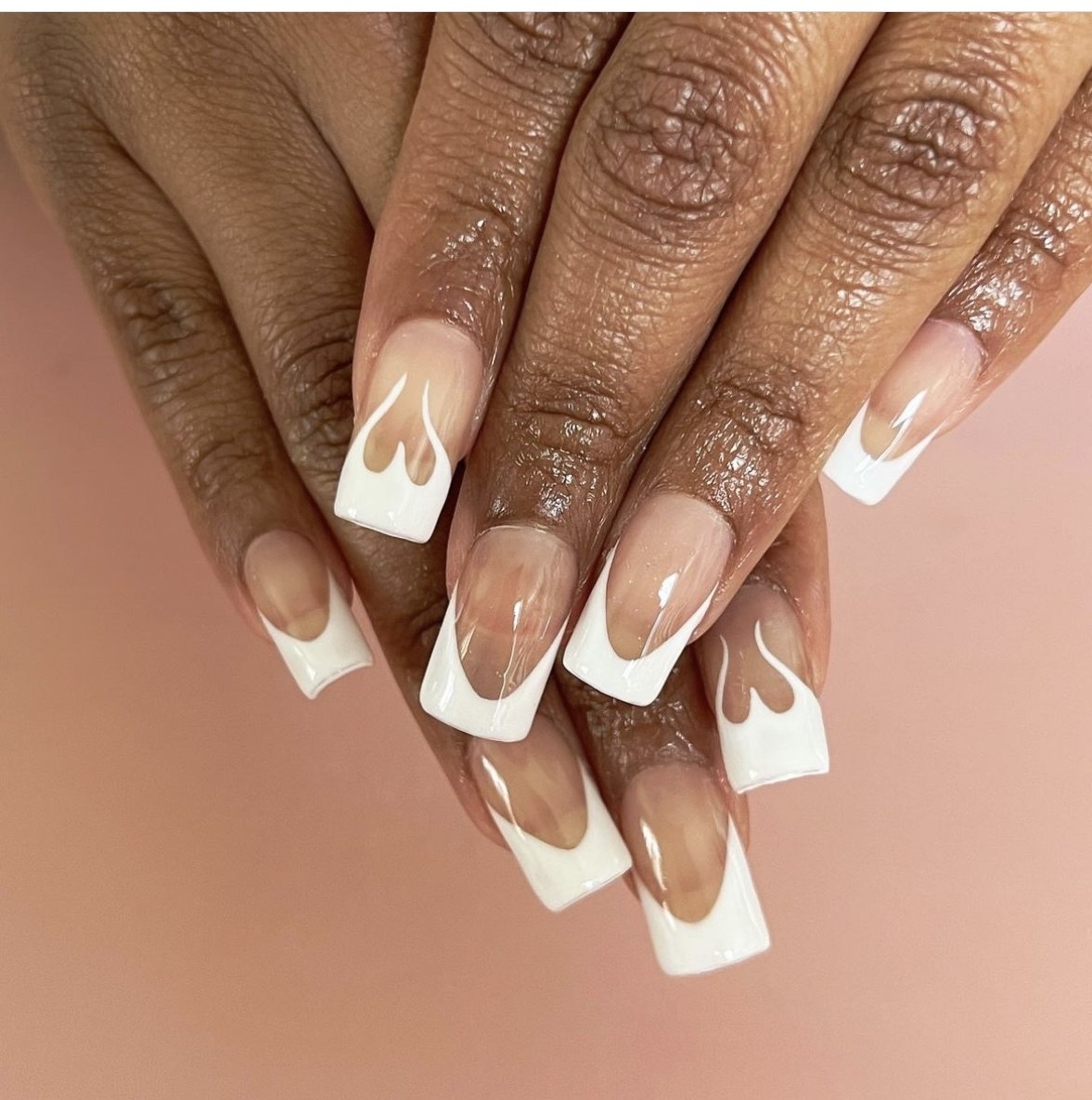 Trenna also pointed to DIY French manicures as typically being a great starting point for anyone who wants to do their nails at home.
"Most people have a beauty blender or sponge in their makeup kit. Paint your nail with the base color you'd like first and let that dry," she said.

"Apply the polish [whatever color you want the line to be] on the sponge, and push the sponge onto the nail at the tip in an arch shape. Push in and pull back with the sponge and that will leave the nail with the French tip outline we all love. Apply a clear top coat and you're all done," Trenna explained.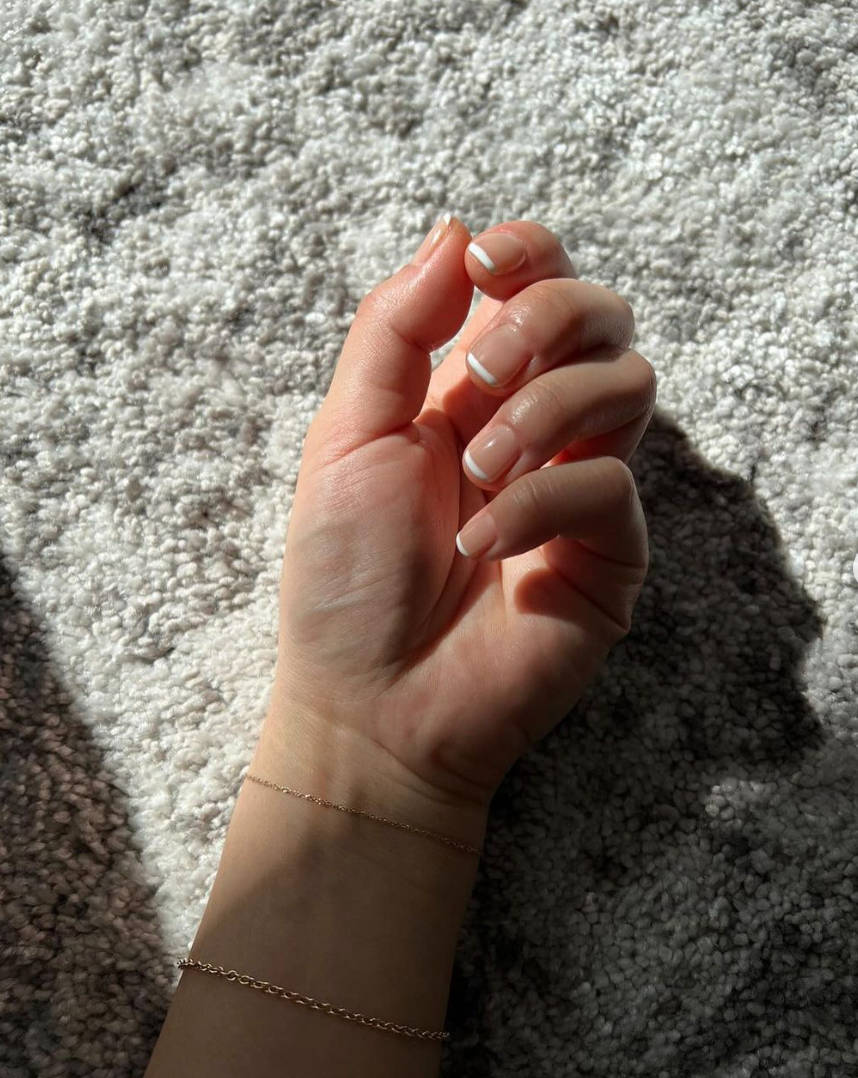 2.
All things neon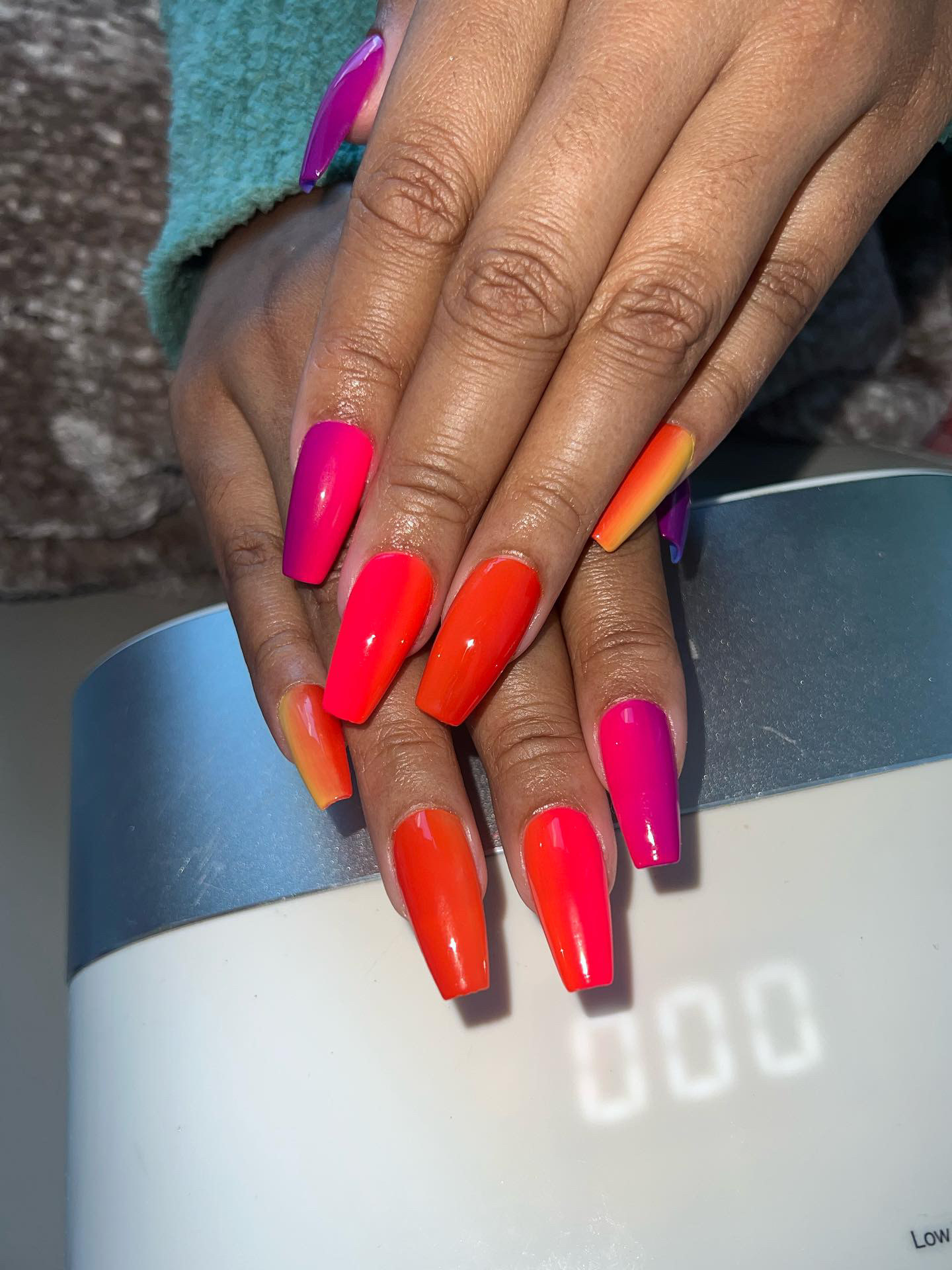 3.
Chrome nails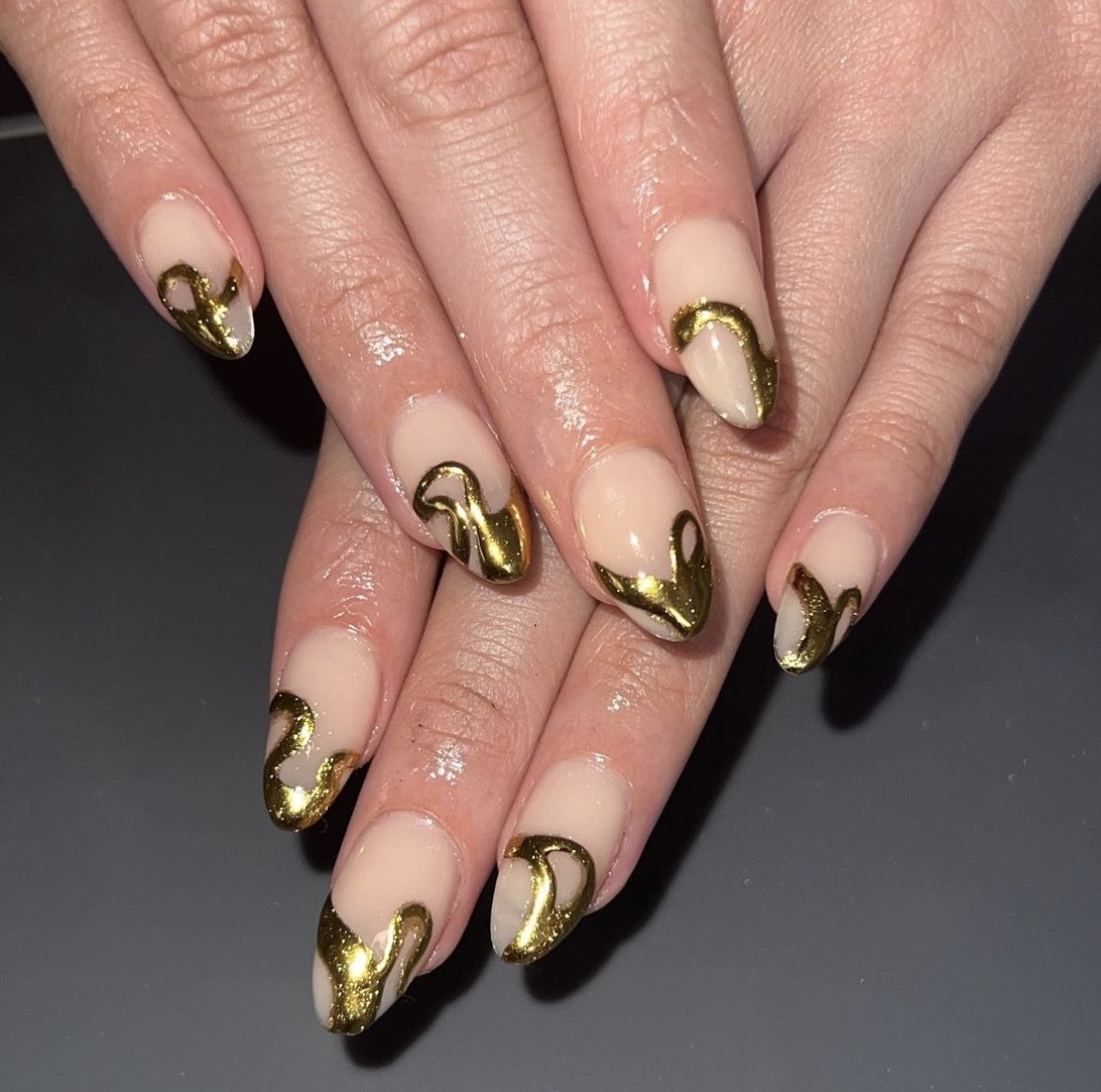 4.
Variations of blue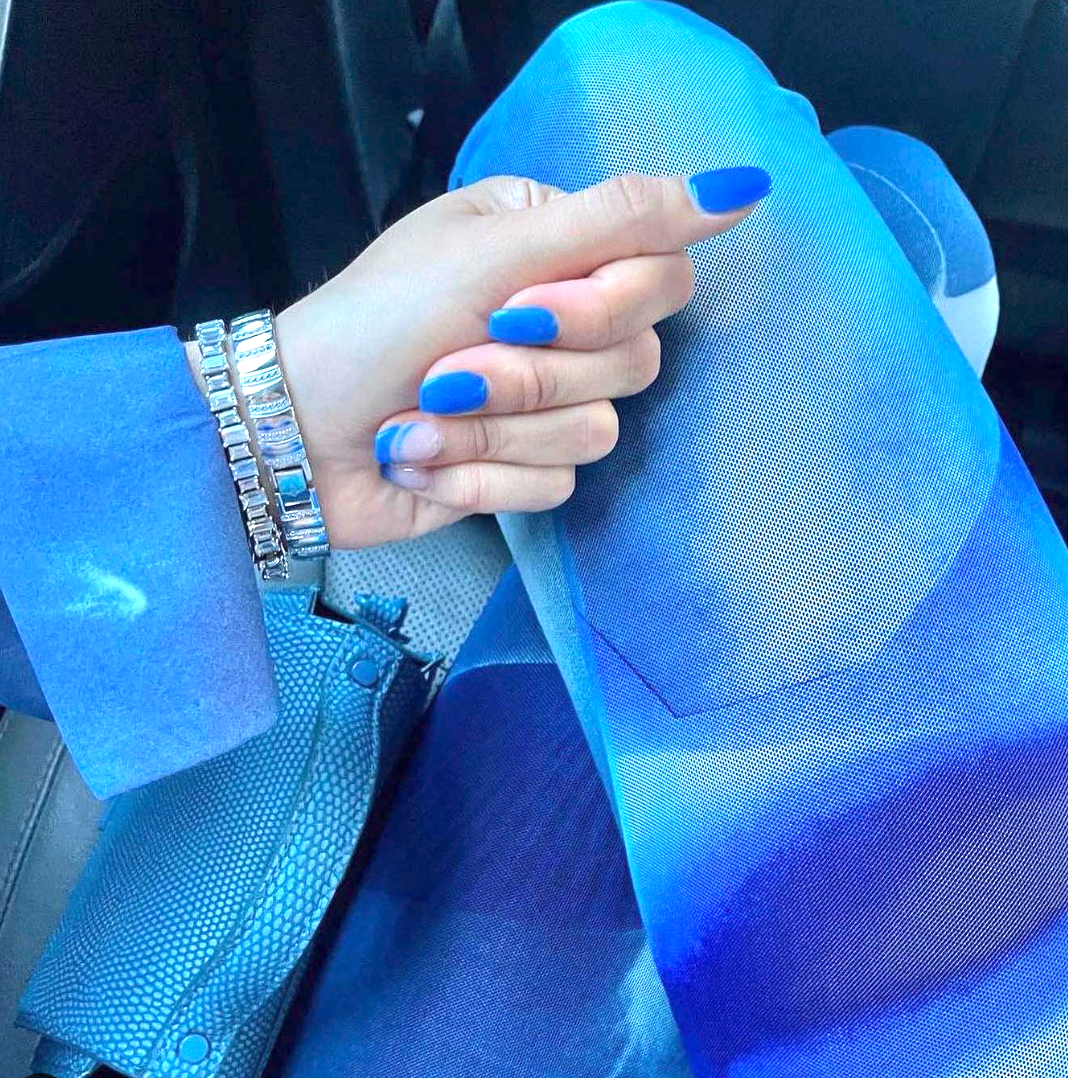 5.
And magenta, too
6.
Eye-catching designs on top of a pastel base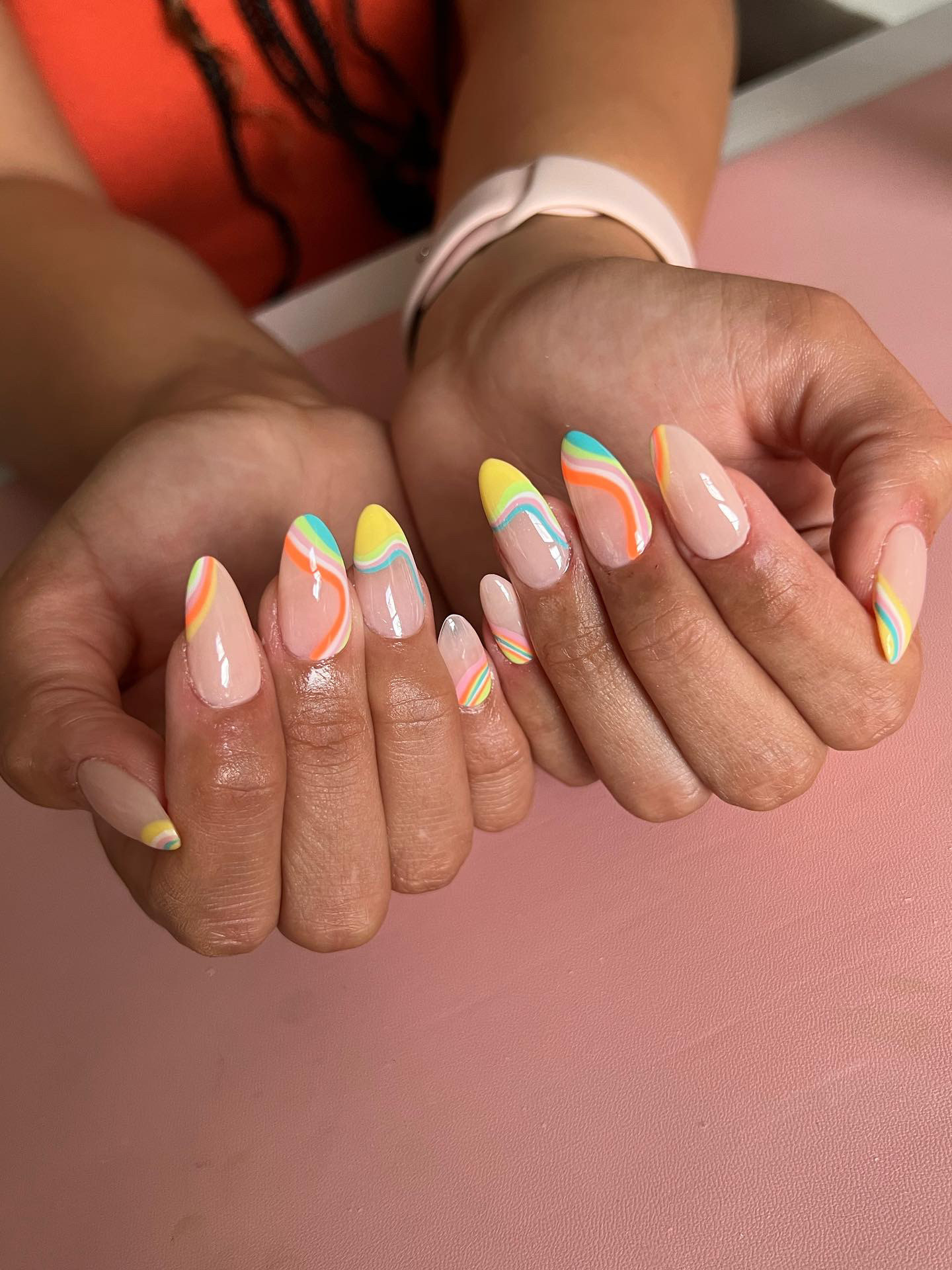 7.
Classic, chic white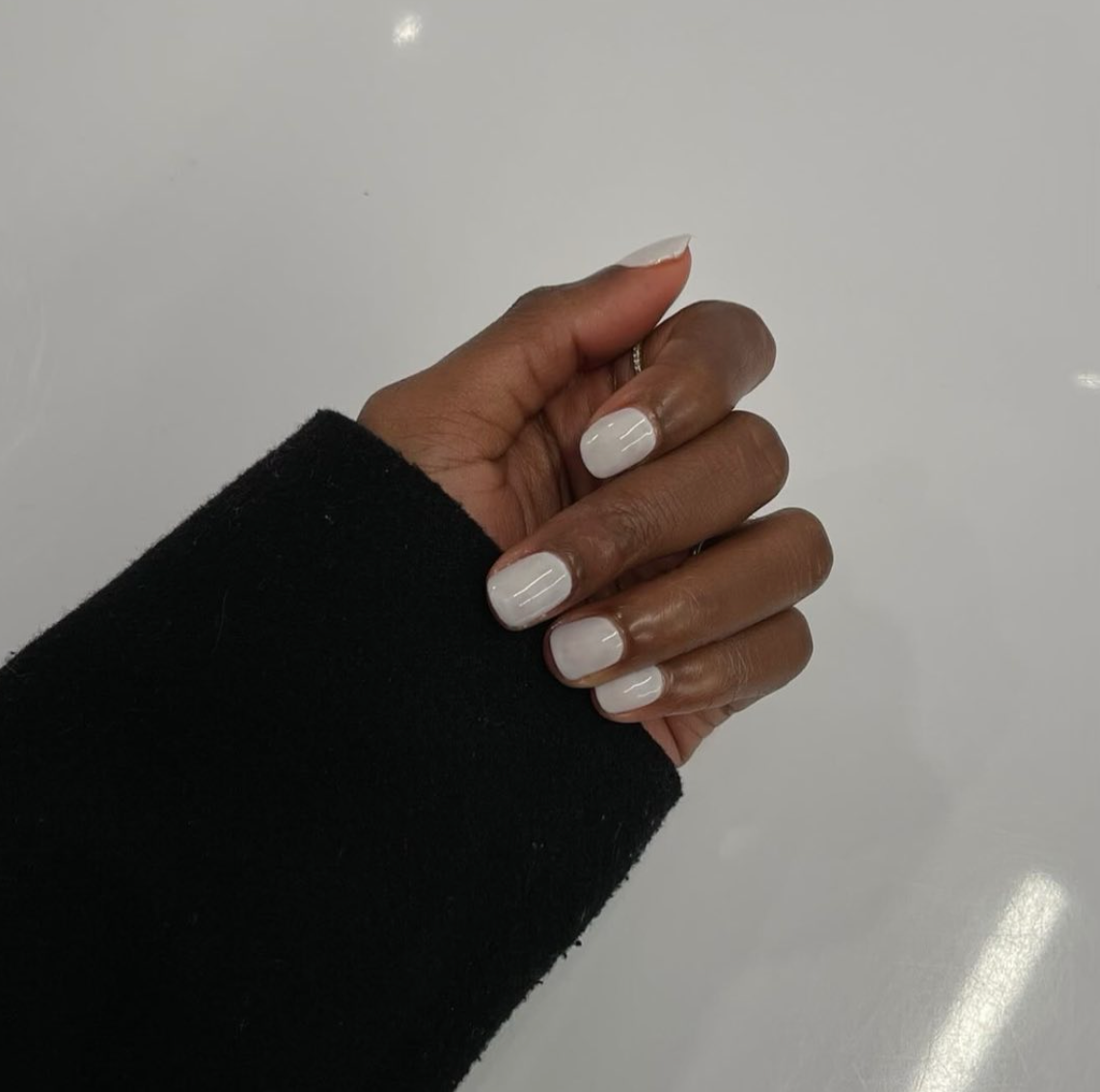 I also wondered what the nail pros had to say about any outdated or past-their-prime trends for summer. According to them, long dramatic nails that were all the rage last year are not as popular anymore.
"We've been seeing a trend veering away from longer, acrylic nails and more toward a shorter, natural nail — especially for the summer," Rachel told BuzzFeed.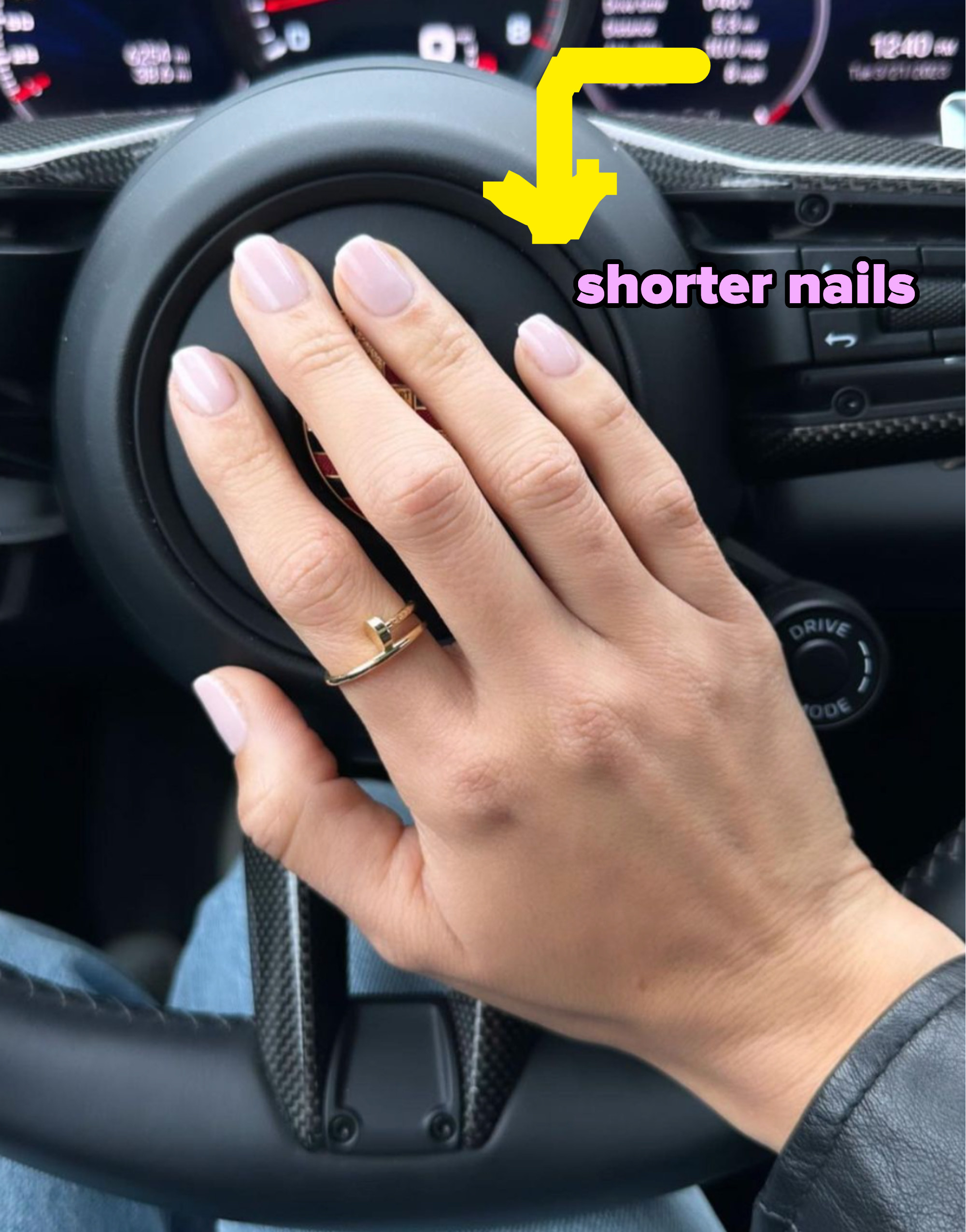 Rachel pointed out a benefit of them, too. Keeping nails on the shorter side is not only low maintenance but also helps keep natural nails strong.
What summer nail trend are you most excited to try? Share it with me in the comments below!