Angel Bengal is living out the perfect life on Instagram, cooking brunch, drinking wine, trying on the latest fashions, and listening to her favorite tunes, all while being a cat and therefore not having to have a job.
It's all incredibly impressive and aspirational and her tiny kitten costumes are almost as perfect as she is.
This is Angel.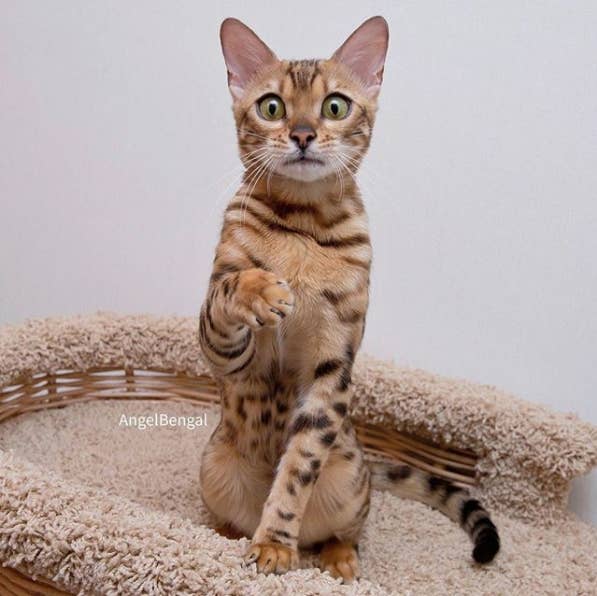 She likes to cook ...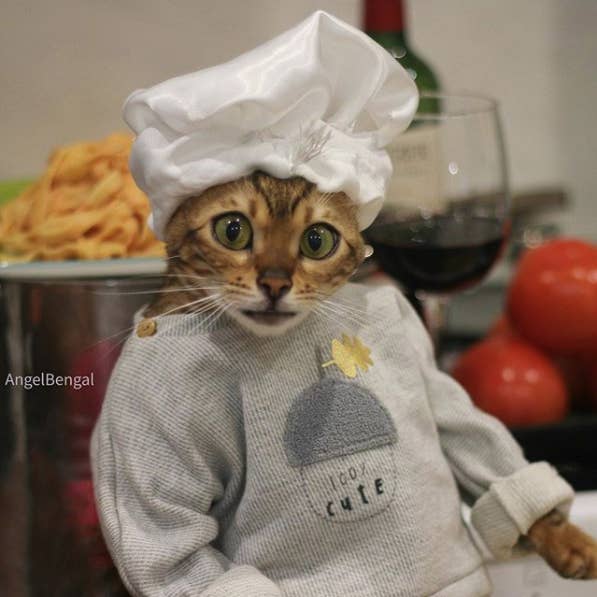 And check herself out in the mirror.
Angel usually wakes up in her clothes from the night before.
Which means she needs to take the mornings slowly.
Before she does anything else, Angel likes to do her daily affirmations in front of the mirror.
Once she's feeling ready to face the day, it's time to pick an outfit.
Picking the perfect outfit can be challenging.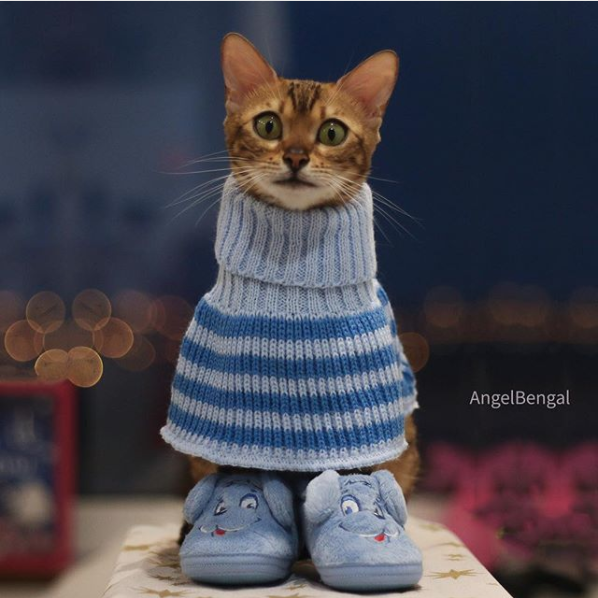 Protip: it's a lot easier to do if you have a small glass of wine.
Angel needs to look as cute as possible, because she has a big day ahead of her.
Once she's picked the perfect outfit, it's time for a Latte.
Next on the agenda: Breakfast!
Making breakfast can be exhausting, so Angel likes to follow up the first meal of the day with some tanning.
Then it's time for a light lunch ...
... before heading out to do some serious shopping!
And there's only one thing to do after a hard day of shopping: A kitty massage.
If she's not too tired from the massage, Angel likes to do an activity, like building a Gingerbread House.
Finally, it's time for dinner.
Dinnertime is Angel's second-favorite time of the day.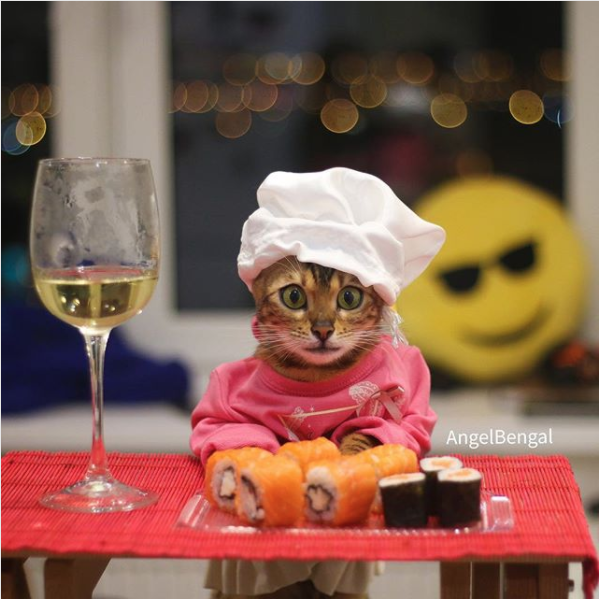 Her absolute favorite time of the day is when all her tasks are done, and she gets to curl up with her favorite snacks and her favorite TV show.
And then it's time to tuck into bed with a friend or two, and get ready to go to sleep.
Because she's got another big day ahead of her tomorrow.