Kim Kardashian is known for many, many things, but among the things she's best known for is complexion makeup.
Specifically, Kim was explaining how she does her concealer, which intrigued me for a few reasons.
Firstly, I myself am a woman with some pretty serious under eyes, and I haven't found a reliable concealer routine for when I want to wear makeup.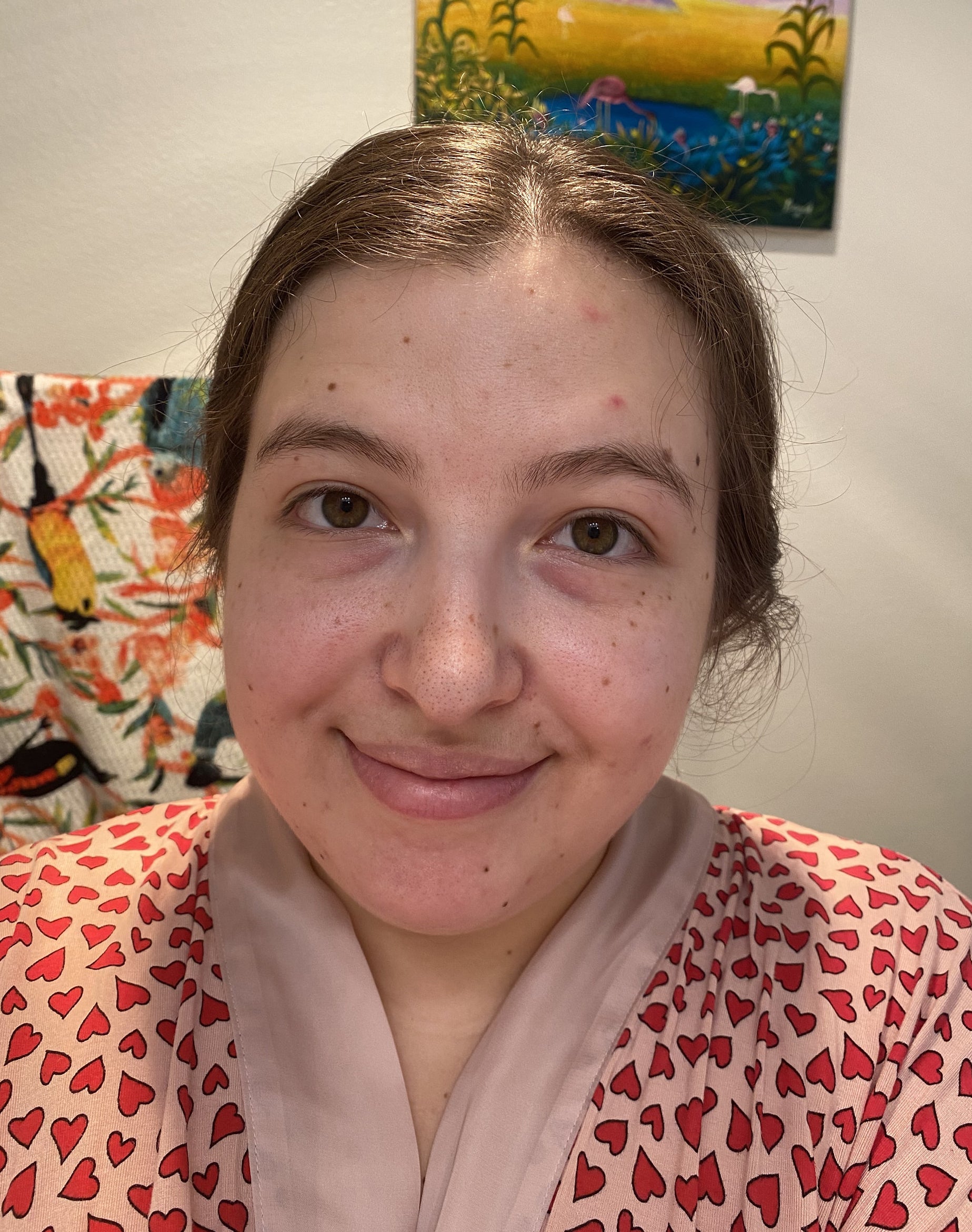 Secondly, Kim also has dark under eyes on the rare occasion when she's seen without makeup.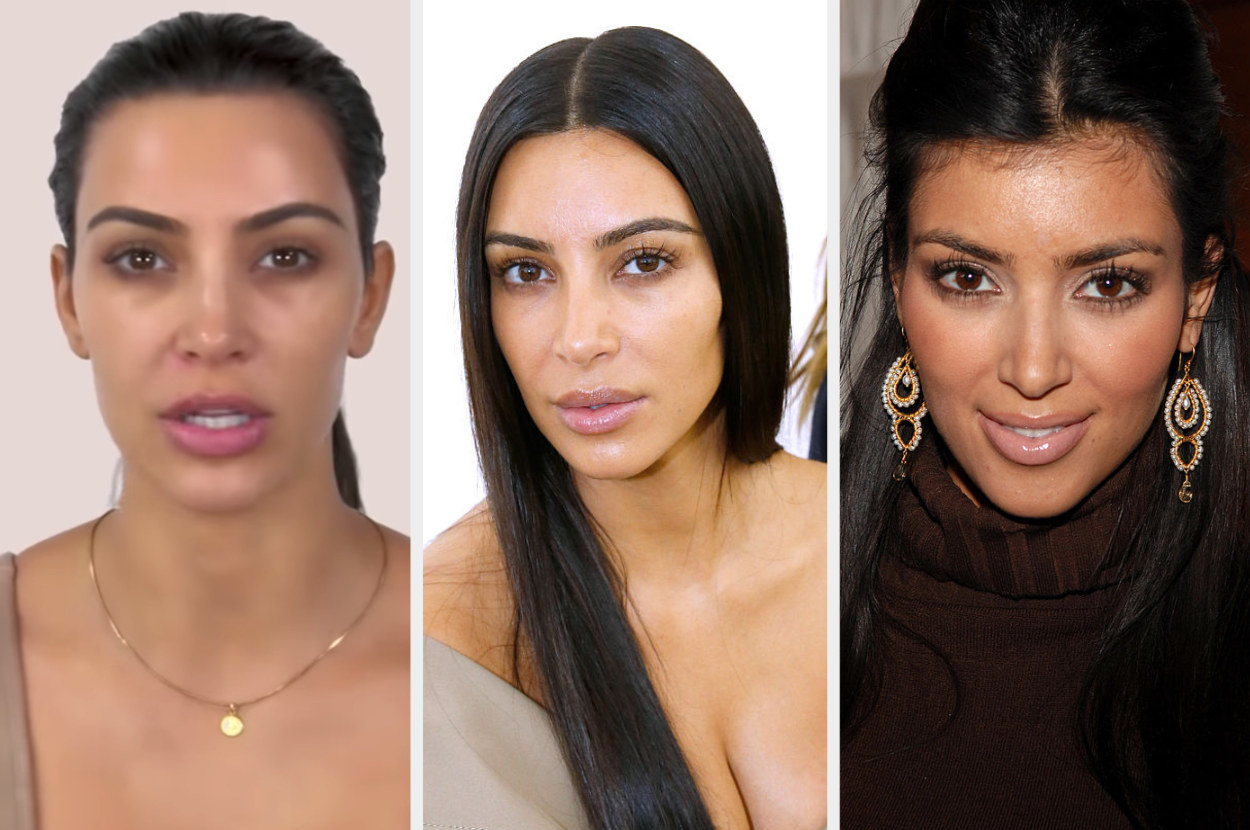 Thirdly, her concealer routine consists of four steps: correct, conceal, bake, and brighten. This is what Kim and her makeup artist Mario Dedivanovic use on her skin.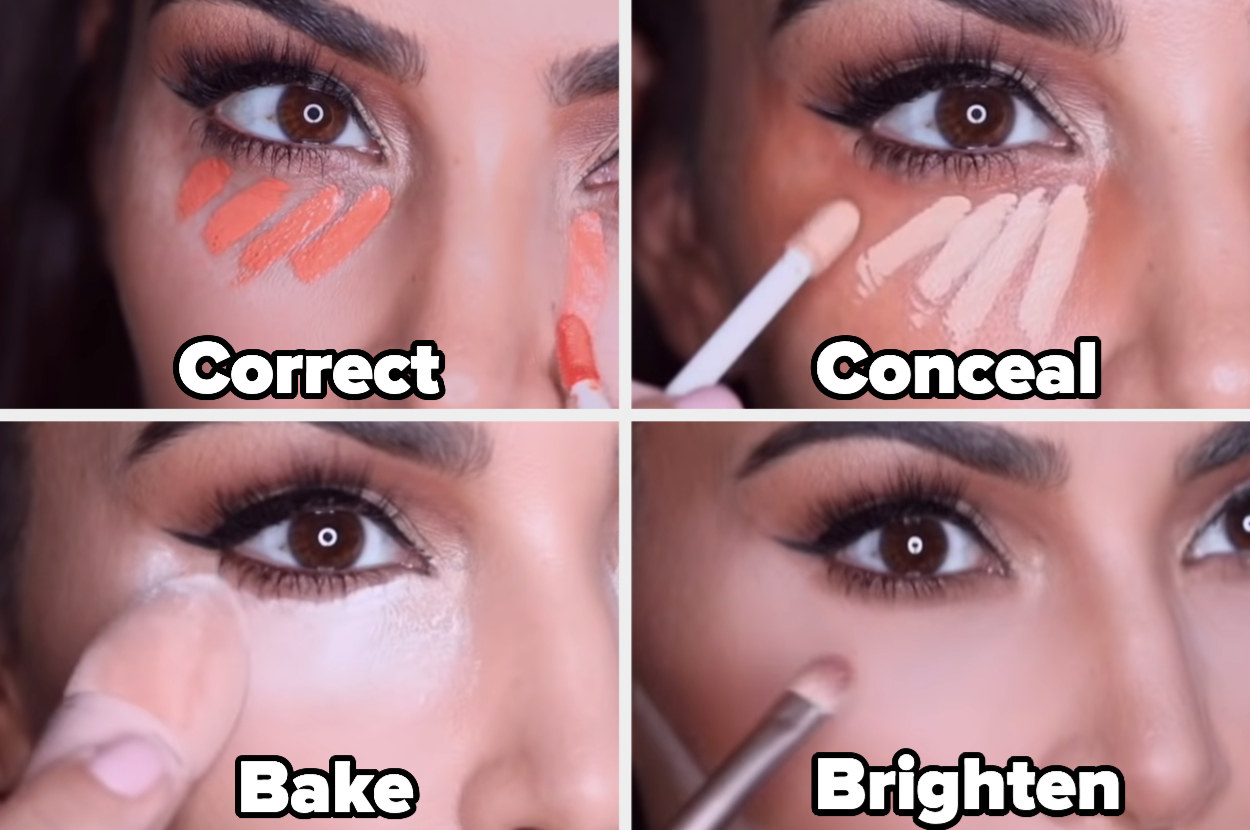 With all that in mind, I tried it. Let's see if it works!
In the video Kim used the products from her KKW Beauty line, none of which are currently available for purchase. Instead, I used three products I already had and bought a baking powder.
Obviously we may have different results because we are using different products, but I'm more interested in the application than the products themselves anyway. What matters is that, like Kim, I had a color corrector, a concealer, a baking powder, and a brightening powder.
Kim started the video with her foundation and eye makeup done (I think), so I did the same thing.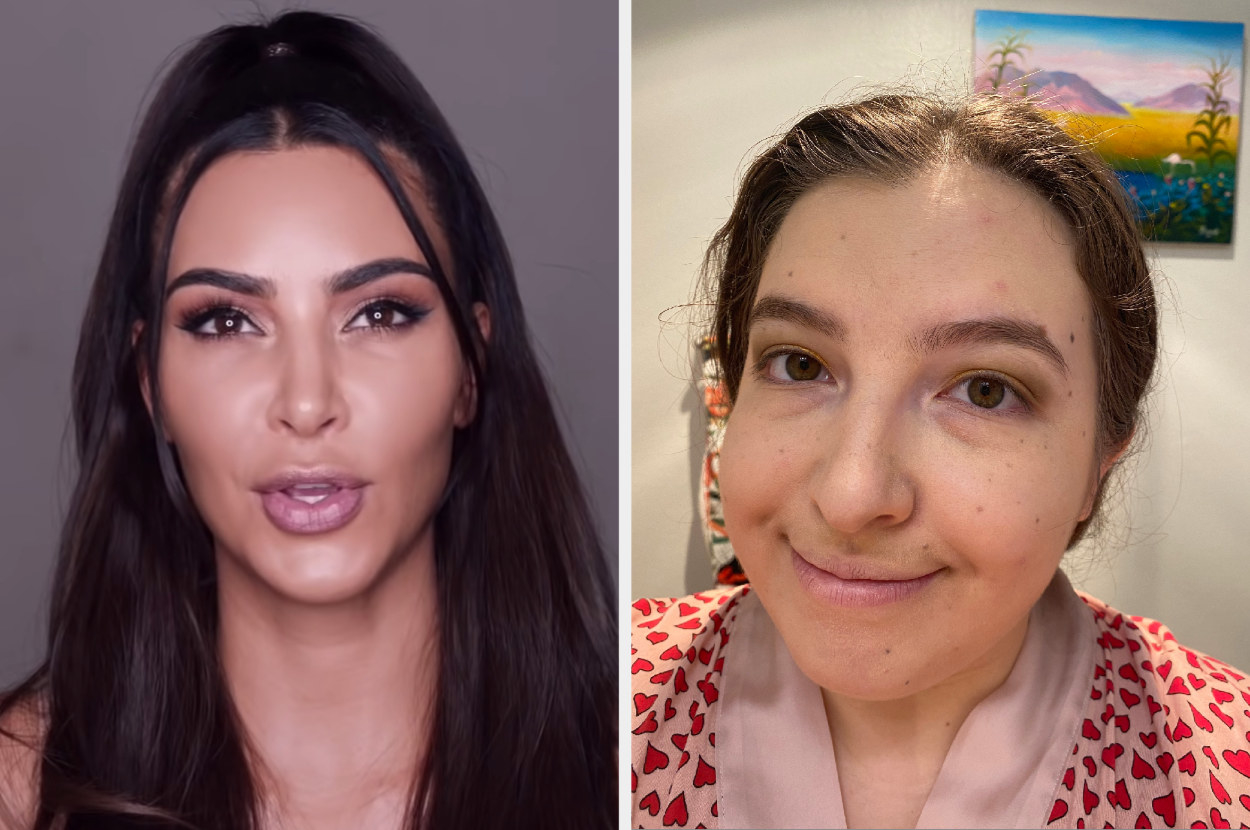 The first step: Correct
After making sure the color corrector was blended, I moved onto step two: conceal.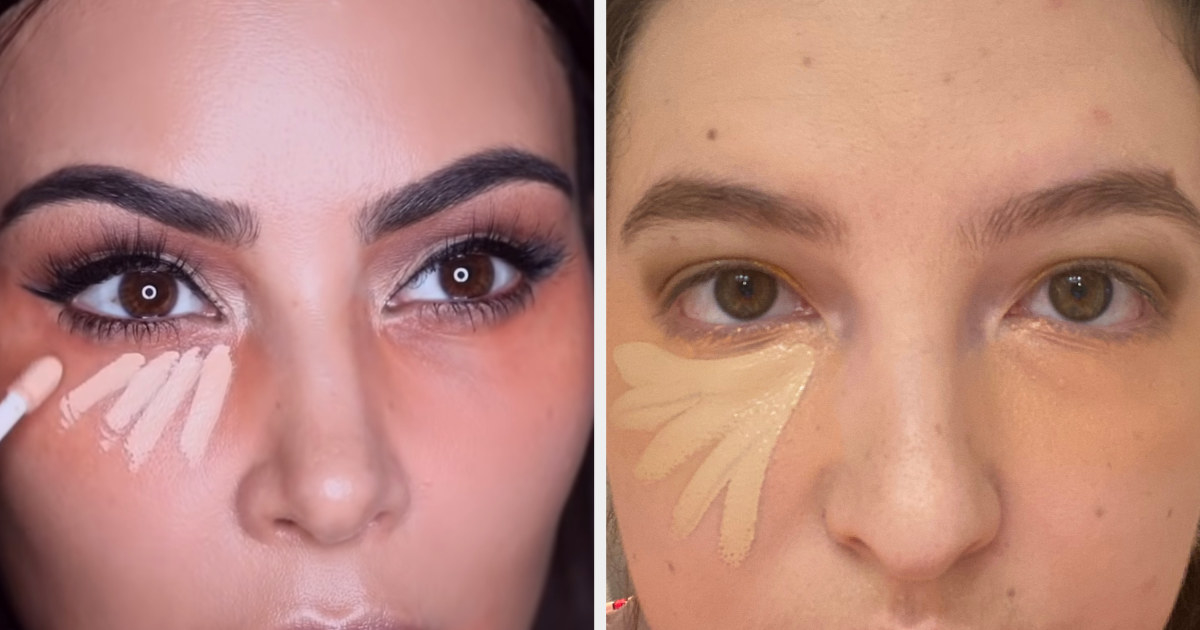 After blending the concealer I was pretty happy with the coverage I had, but could immediately see that my concealer was starting to crease under my eye.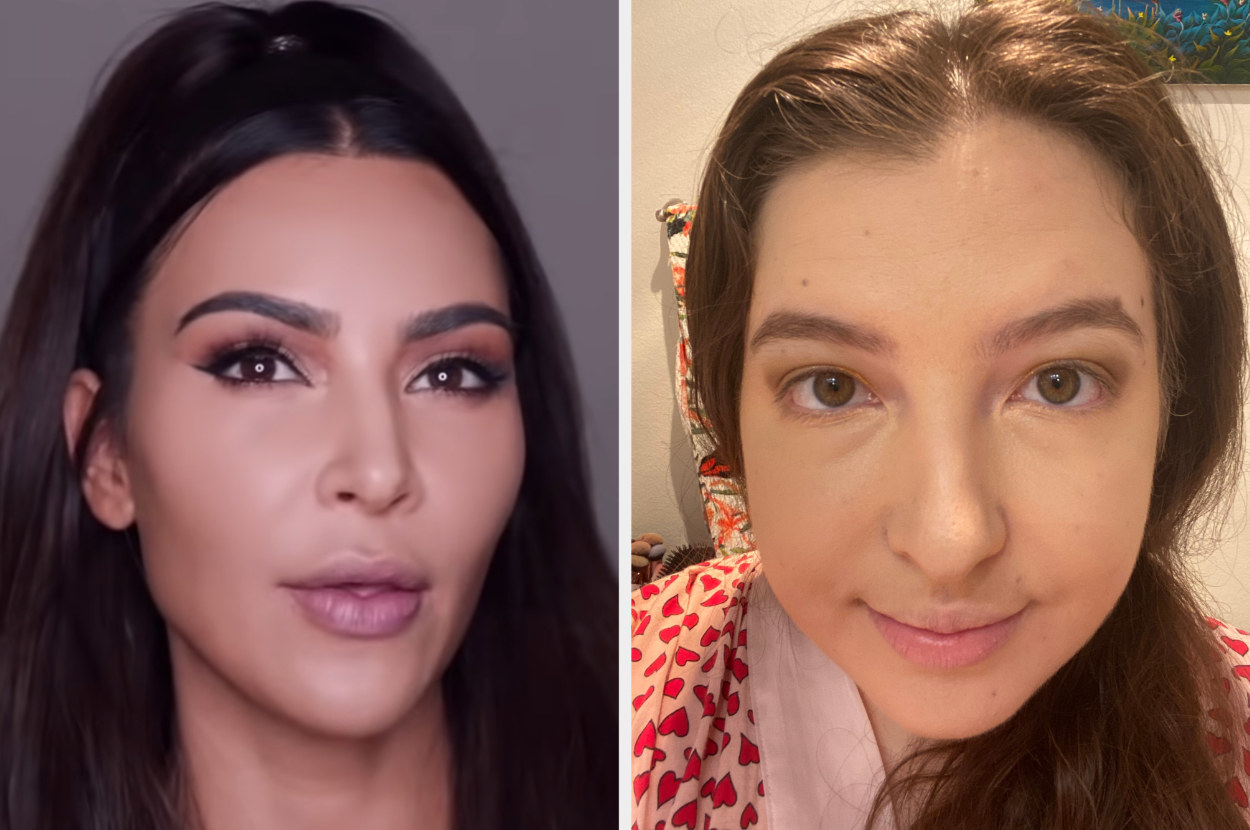 But that's what step three is for! Time to bake. But first, what even is baking?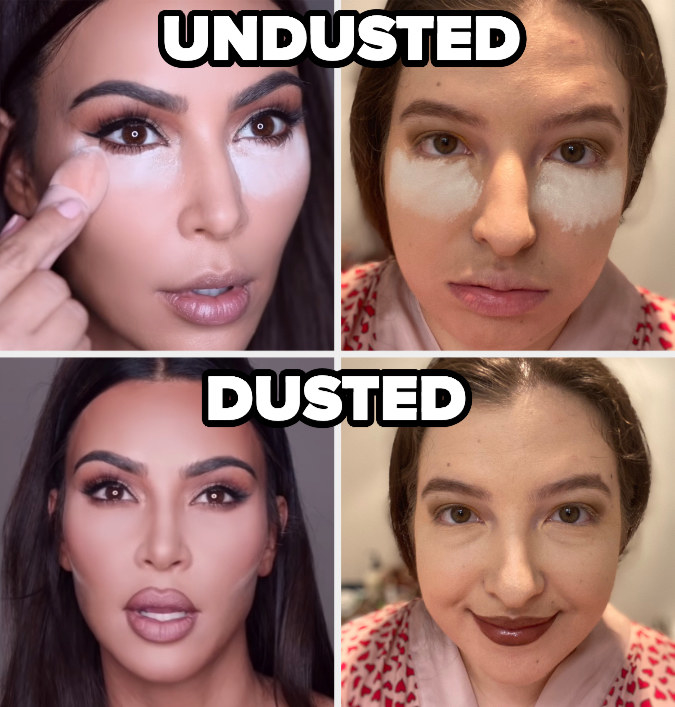 After wiping away the baking powder, I used my usual setting powder to do the fourth and final step in Kim's routine: brighten.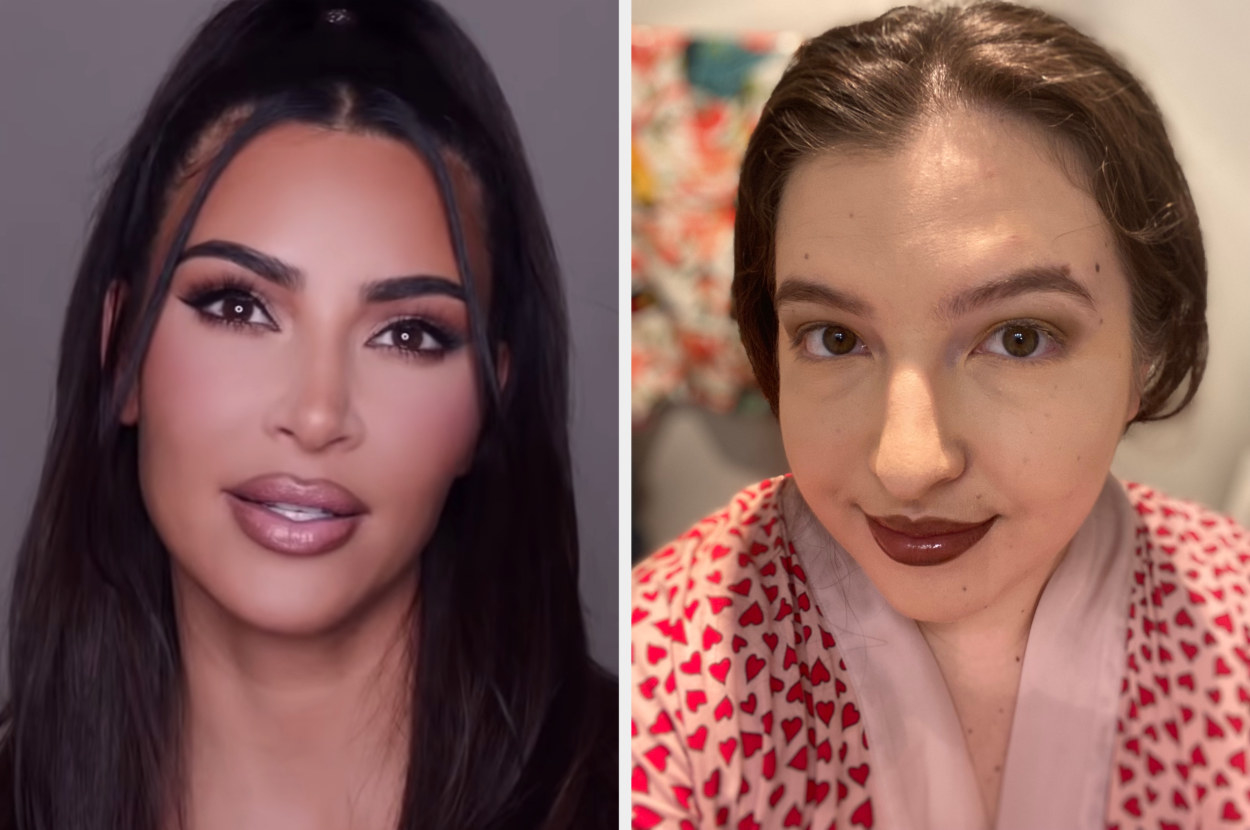 Here's what my finished makeup looked like after adding blush, bronzer, eyeliner, mascara, and setting spray...plus brushing my hair and putting on real clothes.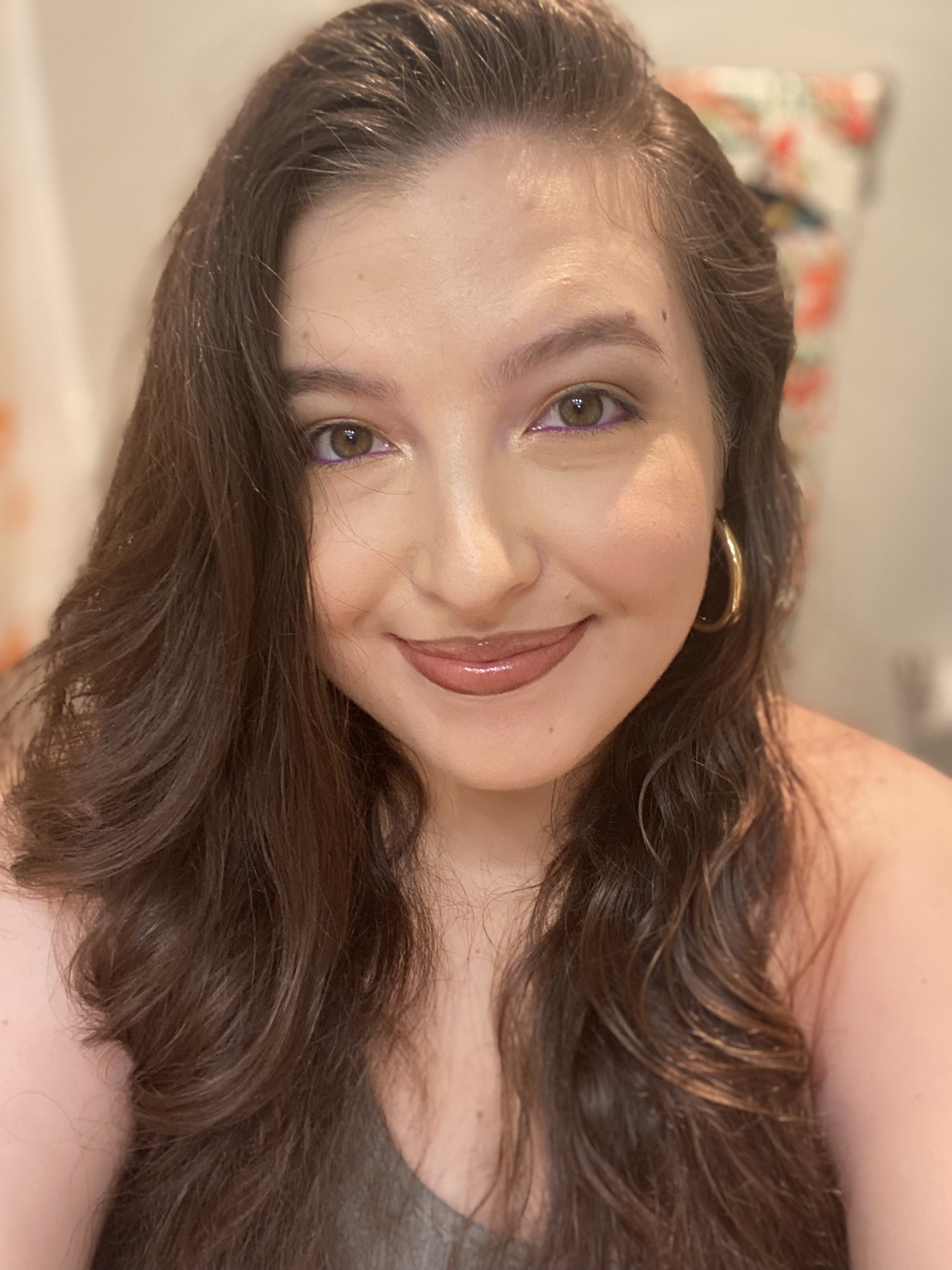 But I know what you really want to know. Did it actually last?? Here's how my concealer looked after seven hours on my face: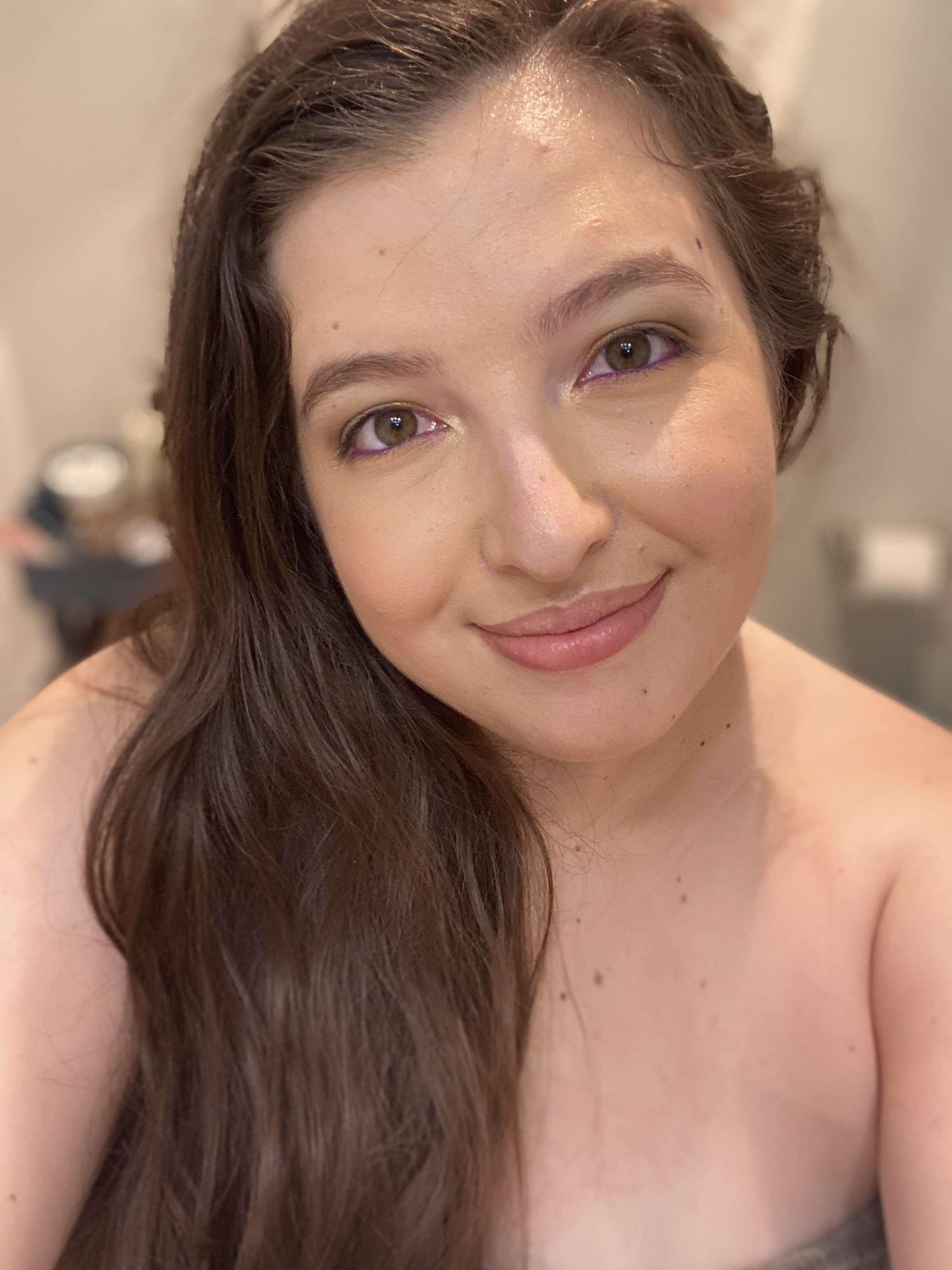 Honestly, I am very pleased. I'm probably going to make this my go-to concealer routine moving forward.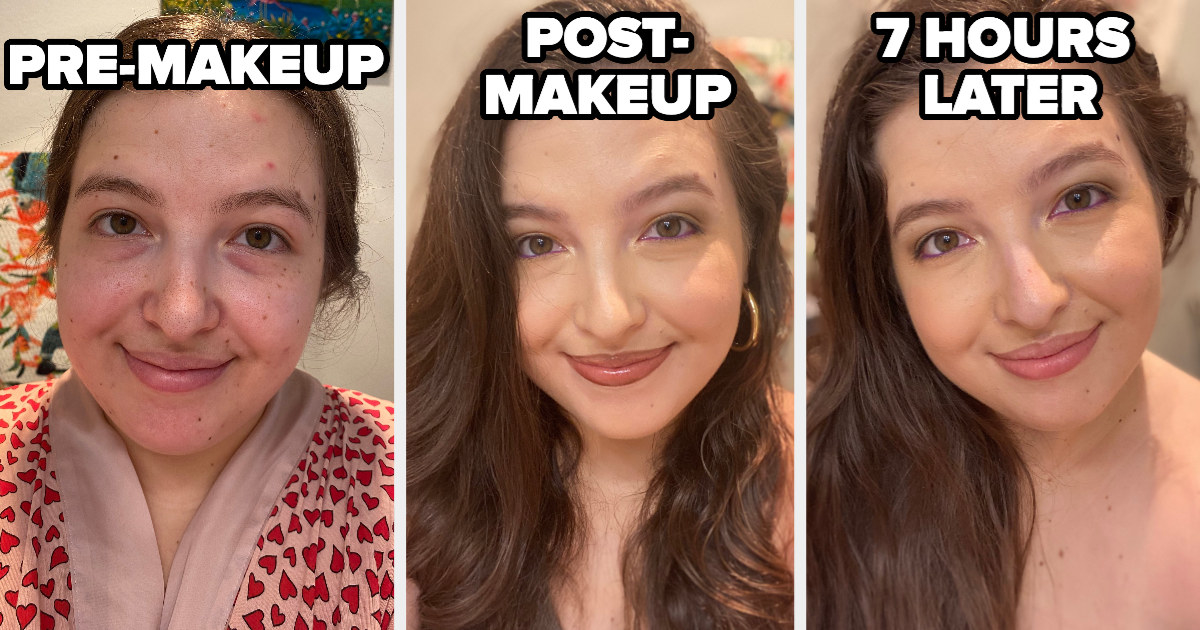 My fellow members of the Dark Under Eye Brigade, our prayers have been answered. Thanks, Kim.