Thanksgiving Leftovers Breakfast Bake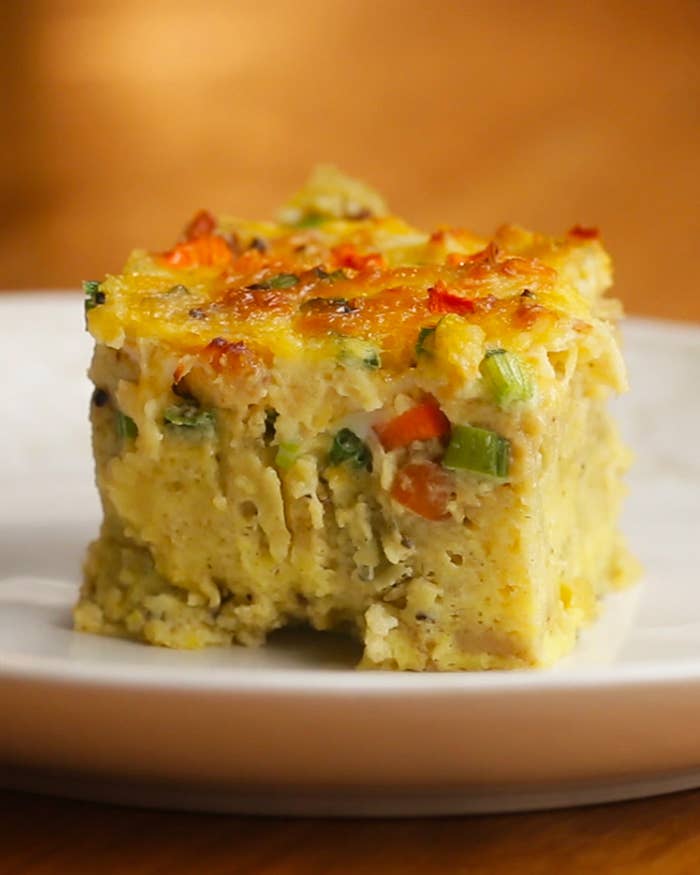 INGREDIENTS
Serves: 9
3 cups stuffing
12 eggs
1 cup shredded turkey
½ cup carrots
⅓ cup green onions
1 cup shredded cheddar cheese
Salt and pepper to taste
PREPARATION
1. Preheat oven to 350° F/176° C.
2. Shred the turkey and dice the carrots and green onions.
3. Whisk together 12 eggs in a large bowl.
4. Add turkey, carrots, green onions, salt, and pepper. Mix.
5. Scoop stuffing into a greased square baking pan. Push it down with a spoon to make an even layer for crust.
6. Pour egg mixture evenly into the pan.
7. Bake for 45 mins.
8. Enjoy!
Want BuzzFeed Tasty right in your inbox? Sign up for our newsletter!