This is model Londone Myers. She's crazy gorgeous and wears her hair natural.
After a less than ideal experience during Paris Fashion Week, Myers took to Instagram to blast the industry on its lack of stylists who know how to do black hair.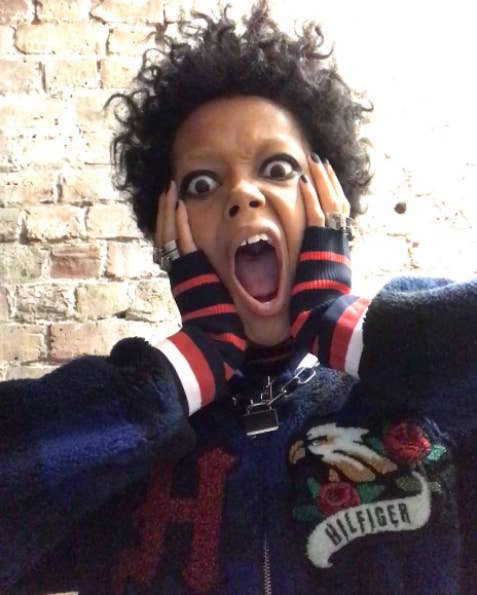 She posted this video of her patiently sitting, waiting for her hair to be done as non-black stylists are visibly working on other models' hair in the background. "What I need is for hairstylists to learn how to do black hair. I'm so tired of people avoiding doing my hair at shows," Myers wrote in the caption.
The model, who's walked for Dior, Chloe, and Prada, went on to point out that if a stylist couldn't do a white model's hair, they'd be fired.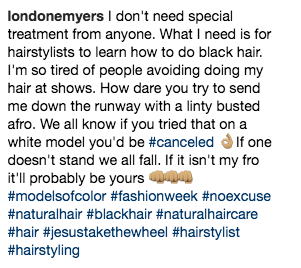 Most commenters took the side of the model, and some even expressed their own similar experiences.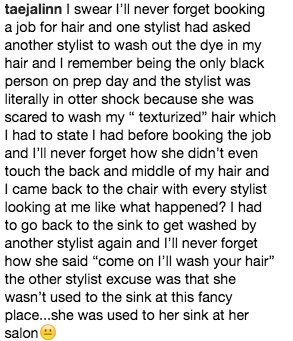 This model was told to bring her own products to gigs, AFTER a stylist tried to blow dry her 4C hair, which is textured, coarse, and delicate.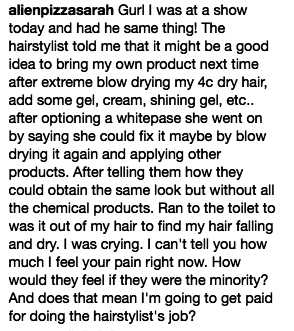 Others cheered Myers on and said what we all know to be true: "The industry needs to do better."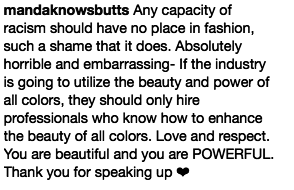 After stirring quite a buzz for her viral teachable moment, Myers posted this clip from black women's lifestyle mag Essence, expressing her thanks for the support. She encouraged "powerful working women [to] not only be brave and speak out against the mistreatment they face within the industry—but to also help out and support the newer generation."
The model gave a nod to trailblazers, like Naomi and Tyra, who've used their platforms to advocate for models of color, and she encouraged her peers to "Do it for the girls after us and the ones looking up to us."
*Gets "We as women of color need each other more than we need fashion." blazed on every T-shirt and tote we own!!!*