The new Fenty Beauty by Rihanna holiday collection is officially available at Sephora, guys, and if you thought it was gonna be some cheesy-ass red and green bullshit, you thought WRONG!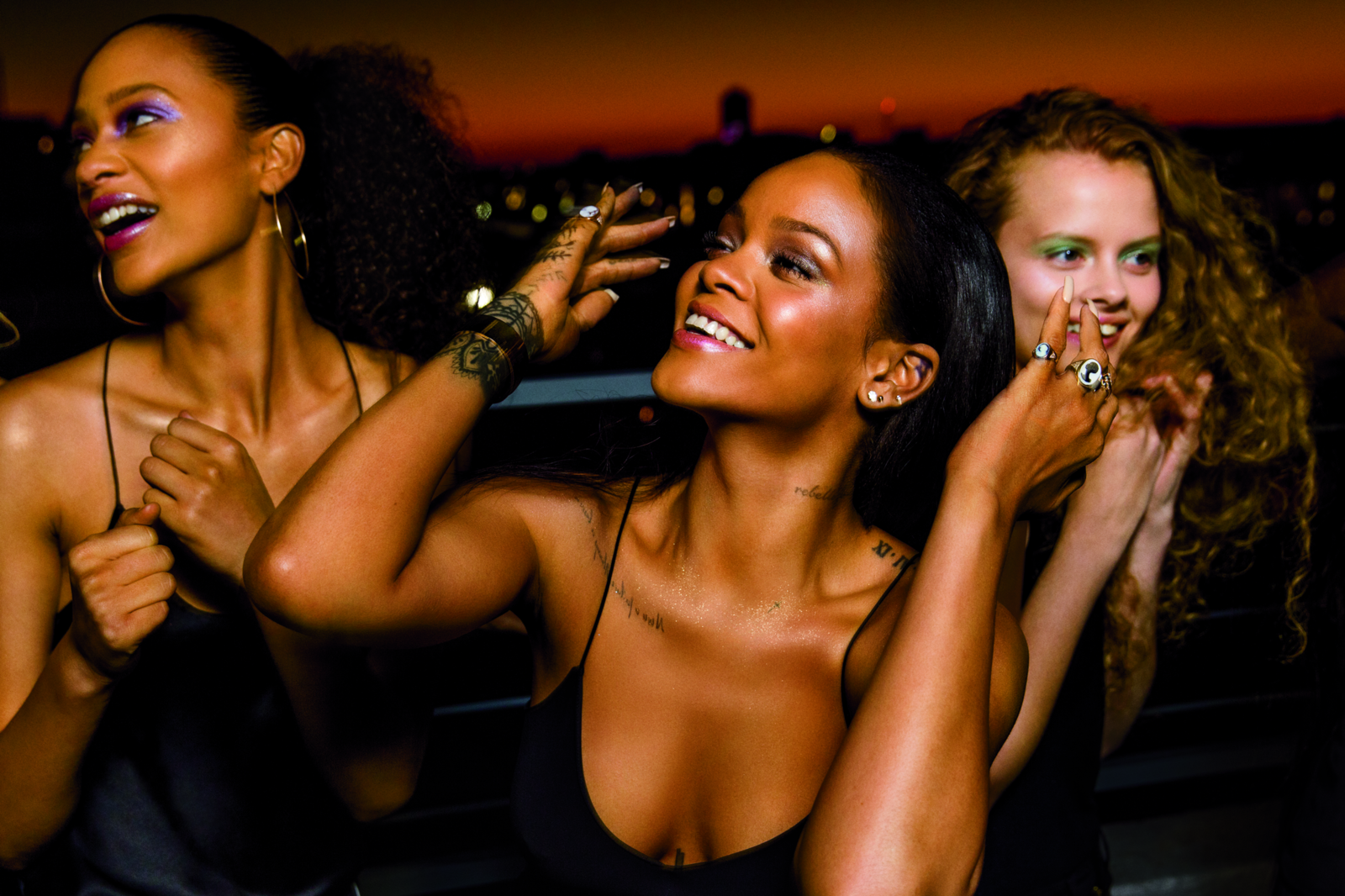 The Galaxy palette is a major standout with "14 celestial-inspired colors that range from sheer, glittering topcoats to smoky, shimmer-drenched hues."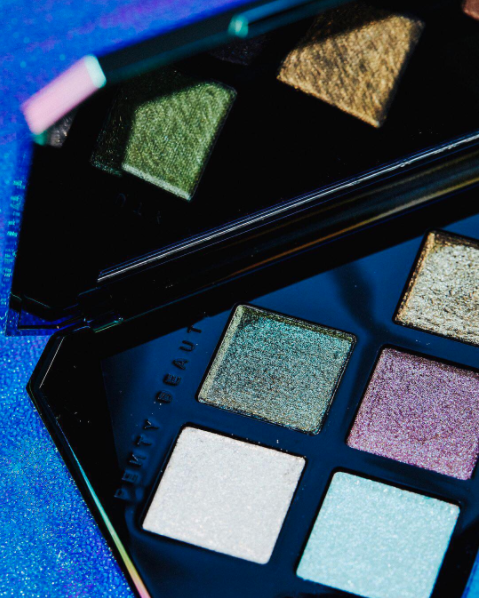 Here are all the swatches on @lucinda212 so you can ~really~ see the pigment!!!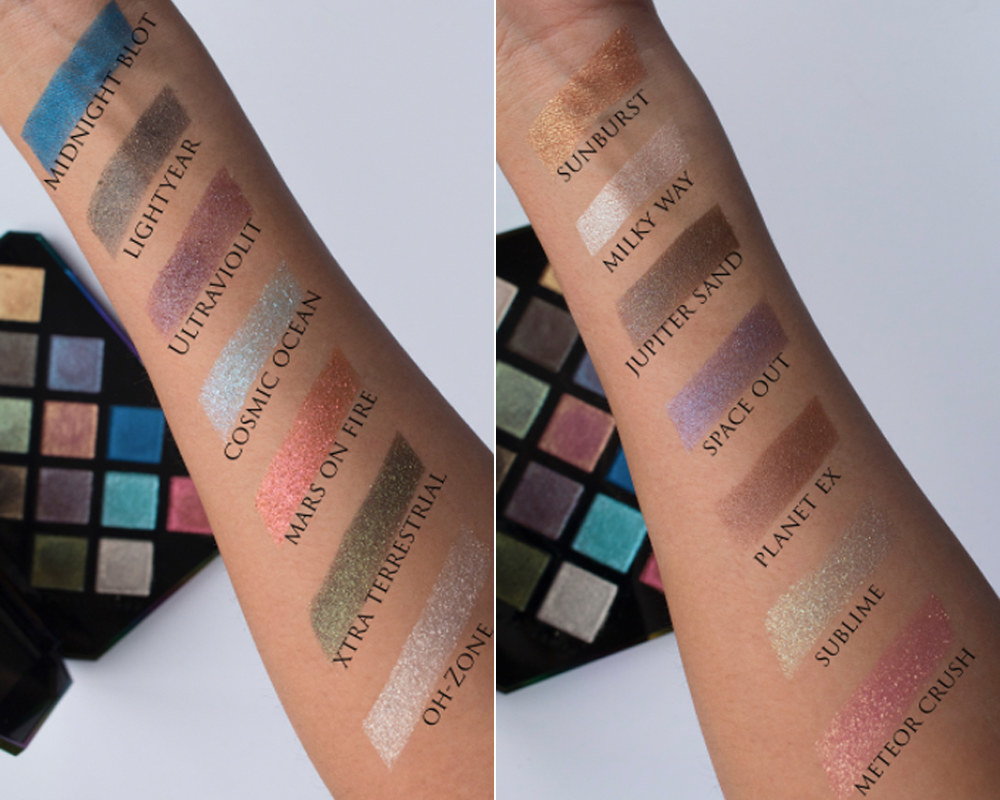 And since the first collection didn't have lipstick, we are SUPER hype that this one has four! The Starlit Hyper-Glitz shades have a shimmering chrome finish, but the formula is super creamy so you get sparkle without drying grit.
If you're more of a gloss person, the Cosmic Gloss Lip Glitter also comes in four shades. Each color is "packed with iridescent glitter and drenched in mirror-like shine."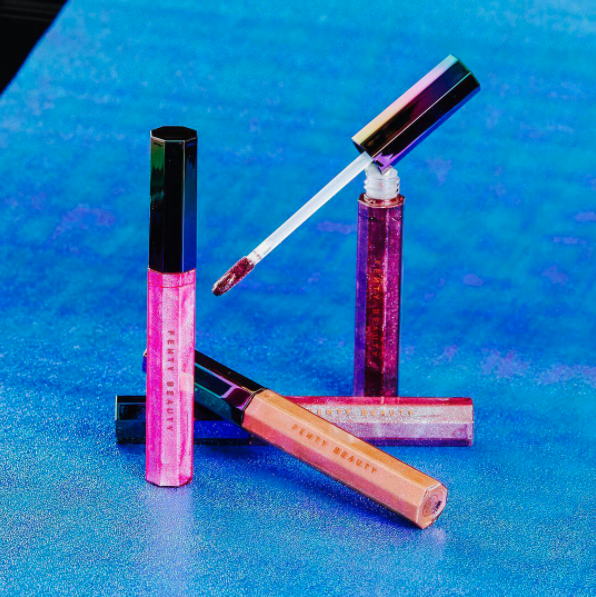 And then there's this super cool Eclipse 2-In-1 Glitter Release Eyeliner that gets more intense as you blend it. For a more subtle metallic finish, apply and leave as is. But for a high-impact sparkle, blend it with the Galaxy 2-Way shadow brush! It's available in three shades.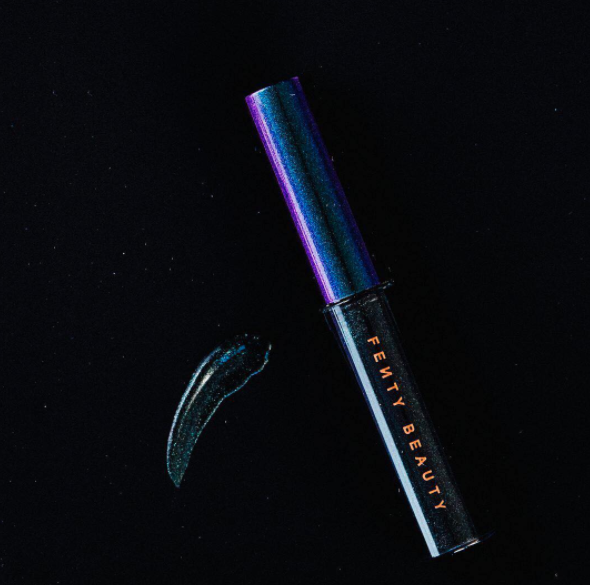 Some of our favorite influencers already got the collection, and they are serving ~LEWKS~! Desi Perkins is giving us disco queen vibes, and we're here for it.
Sabina Hannan is serving serious glam with Astro-Naughty Cosmic Gloss.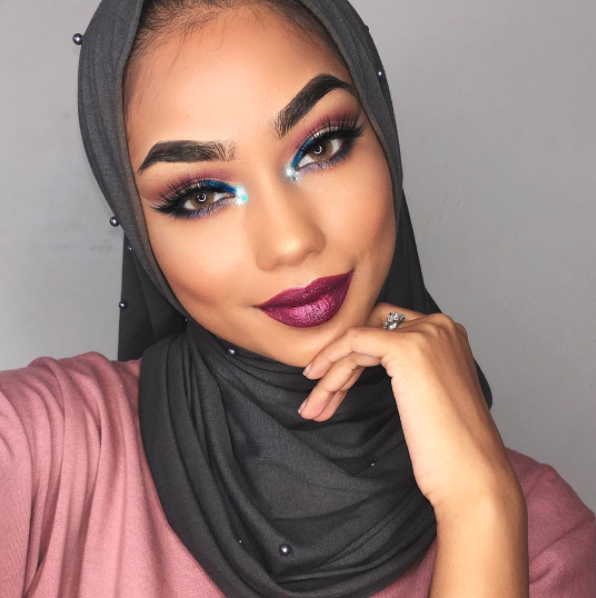 Now go add the whole GALAXY Holiday collection to cart and give it to someone special (read: keep it for yourself!).