Oprah Almost Wore The Wrong Color To The Royal Wedding So She Got A New Dress At The Last Minute
Imagine a fashion industry where love is the way.
It's official guys, Duchess Meghan Markle and Prince Harry are now husband and wife. The two wed at St. George's Chapel at Windsor Castle on Saturday, May 19, joined by a bunch of celebrities like Priyanka Chopra, Serena Williams, and even THE Oprah Winfrey!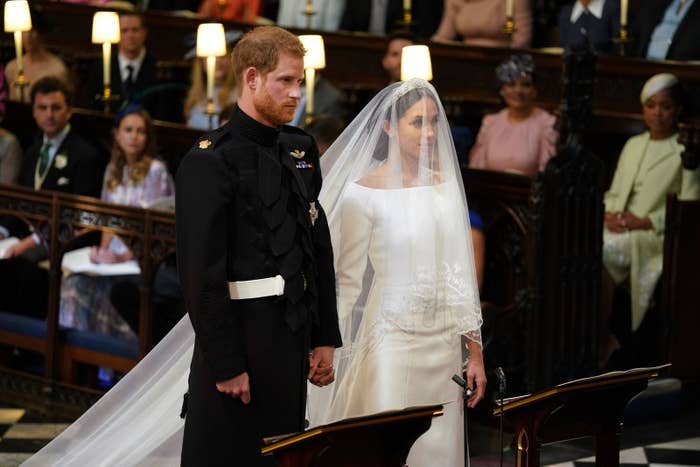 Speaking of Oprah, Mom showed up in a blush-colored Stella McCartney dress and a vintage Philip Treacy hat, adorned with a few new feathers to spruce it up for the occasion.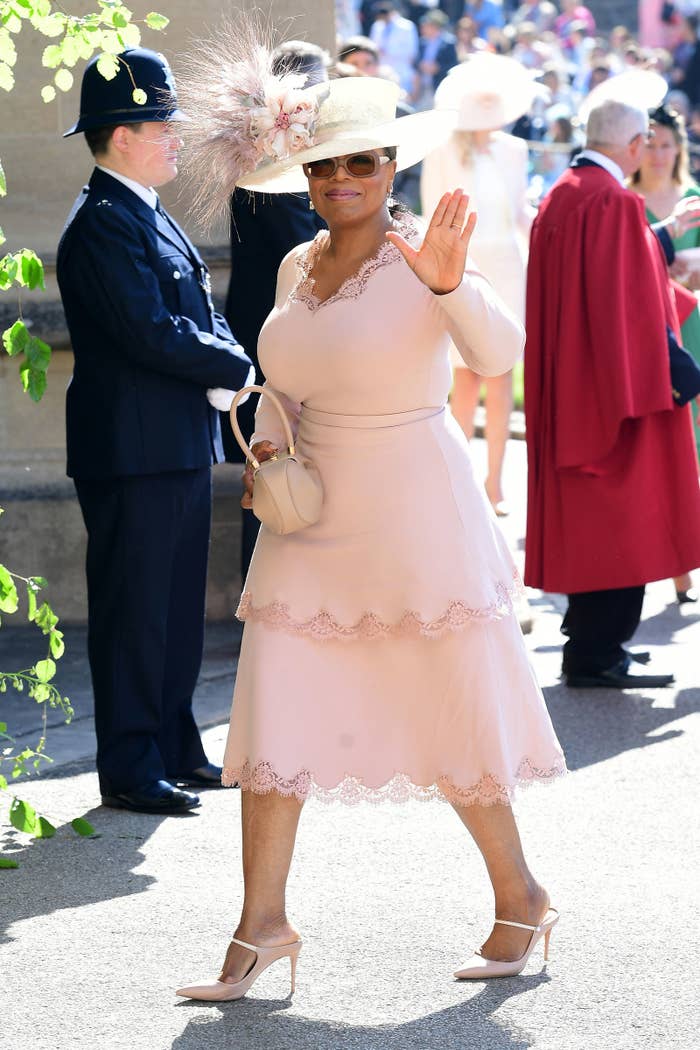 But she revealed via Instagram that the McCartney number wasn't her original 'fit. Oprah almost wore a beige get-up before realizing Friday morning — a.k.a. THE DAY BEFORE THE CEREMONY — that the color "would photograph too white" for the wedding of the year.
And at the very last minute, like only she can, Queen O. was basically like, "No. Someone get Stella on line one."
Literally overnight, Stella McCartney and team worked to fix the fashion emergency and made this lovely dress so that Oprah could come correct for the Prince and Duchess.